Top National Parks In India is an article that takes you through some of the most thrilling wildlife parks in India.The thrill and exhilaration of going for a wild life safari adventure; even if you end up seeing lanky monkeys and docile deer is worth the money spent. I remember going on a wildlife safari at Dandeli (Maharashtra border) in a rusty jeep that made tremendous noise, but fortunately we ended up seeing a wild buffalo, a long slithering snake on a tree making its way to eat an egg or two and lots of beautiful peacocks.In this article we check out Top National Parks In India.
Top National Parks In India
Sunderbans Wildlife Sanctuary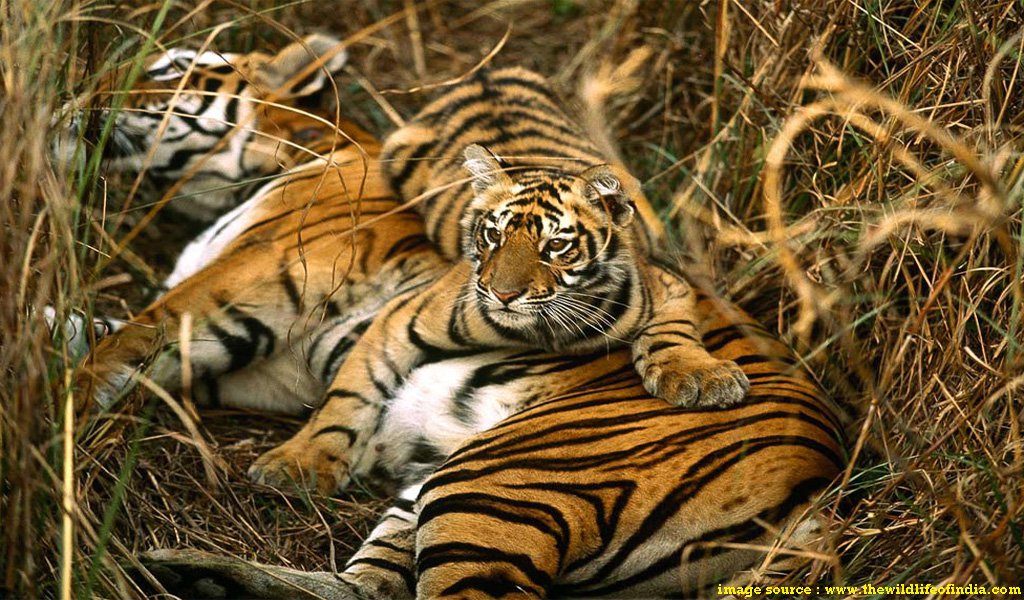 Extending over a vast area of more than 1,000,000 hectares of delta region; comprising of mangrove forests, murky swamps and network of rivers, the Sunderbans is ideally located in the Piyali district of West Bengal. This popular park boasts of dense population of the most ferocious Bengal tigers. Sunderbans is considered as one of the harshest wildlife safari parks in India. The slimy swampy terrain covered in tall grasses and sticky mud is a perilous challenge even for animal enthusiasts. Wildlife adventurers from around the world visit this sanctuary to experience the exhilarating canoe rides to spot the elusive Bengal tigers.sam
Access-Visitors can reach the park via Gosaba village in West Bengal, which is 50 km. from the park periphery. Sunderbans is approximately 112 km. from Kolkata city.
Entry Fee and Timings- The entrance charges for Indians is 15 INR and for foreign tourists it amounts to 150 INR. Boat or canoe fees are separately charged. The park is open from morning 7AM to evening 5 PM.
Bandhavgarh National Wildlife Park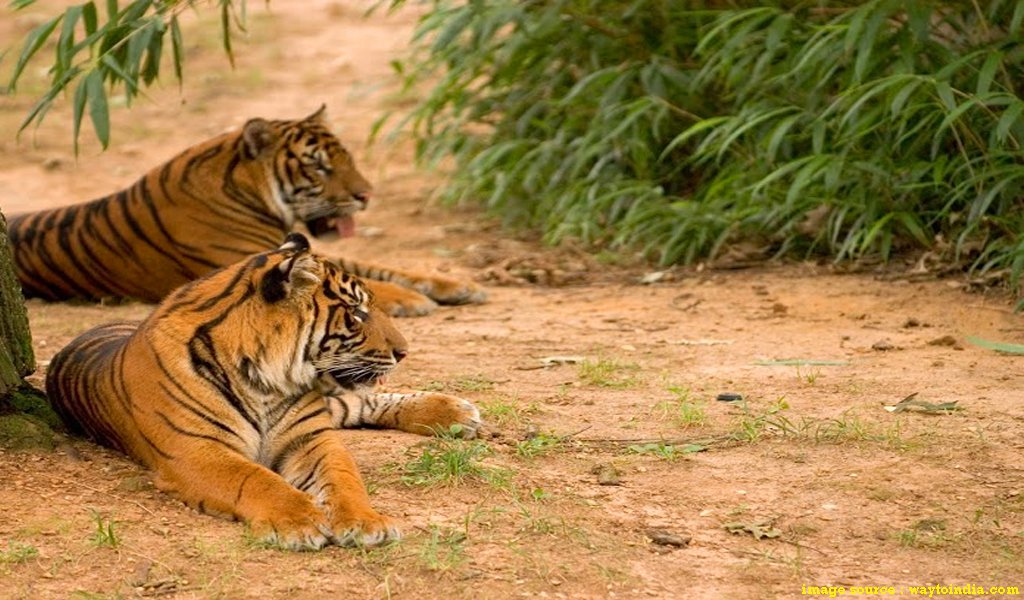 Undoubtedly one of the top safari parks in India, Bandhavgarh leaves a distinct impression on tourists that last for a lifetime. Located in the State of Madhya Pradesh, this exclusive national park is a privileged part of the dense Vindhyan mountainous ranges comprising of plateaus and hilly terrains. According to nature experts, the maximum density of tiger populace in India is found in this eco-diverse wildlife sanctuary.
Access– Visitors have to reach Umaria district in Madhya Pradesh State, which is at a distance of 30 km. from the wildlife sanctuary.
Entry Fee and Timings– Entry fees (including vehicle and guide) 2200 INR for Indians and 4300 INR for foreigners. Safari timings are flexible.
Corbet Tiger Reserve and Safari Park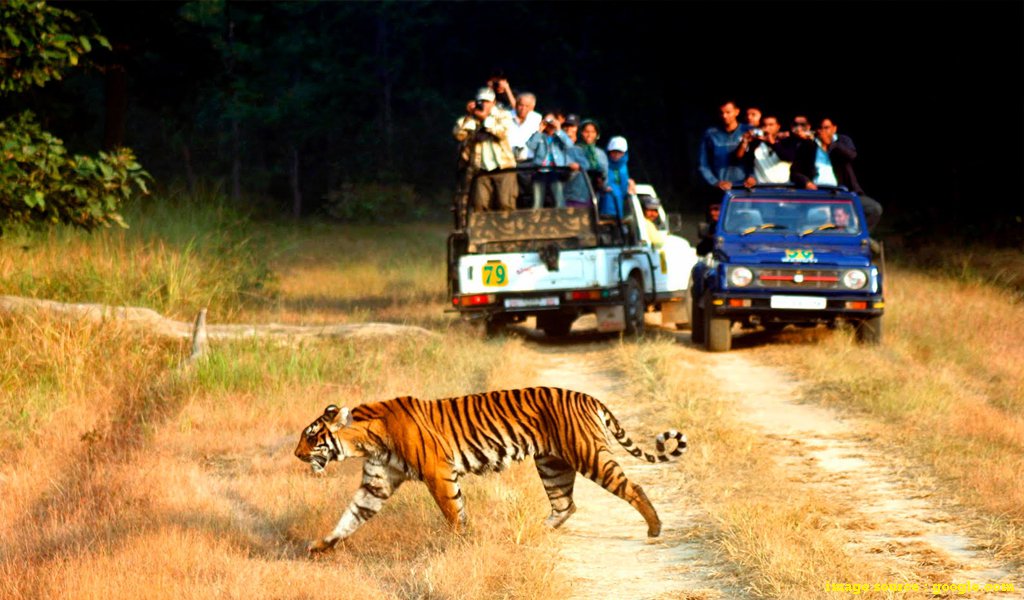 Hailey or the Corbett National Park is one of the best tiger safari parks in India. Nestled in the picturesque and intimidating sub-Himalayan territory of Nainital district in the State of Uttarakhand, Corbett Tiger Reserve is a favourite haunt of wildlife lovers and tourists worldwide. Corbett reserve is home to numerous wild animals such as Asiatic elephants, Sloth bear, Black Bear, Sambhar and host of other bird species.
Access– Visitors have to reach the nearest Ramnagar Township in Uttarakhand State of northern India to access the Corbett Park.
Entry Fee and Timings-The entry fees (minus vehicle) 200 INR for Indians and 1000 INR for foreigners. Time for safari 6.00 AM – 10.00 AM and 2.00 PM – 6.00 PM.
Gir National Park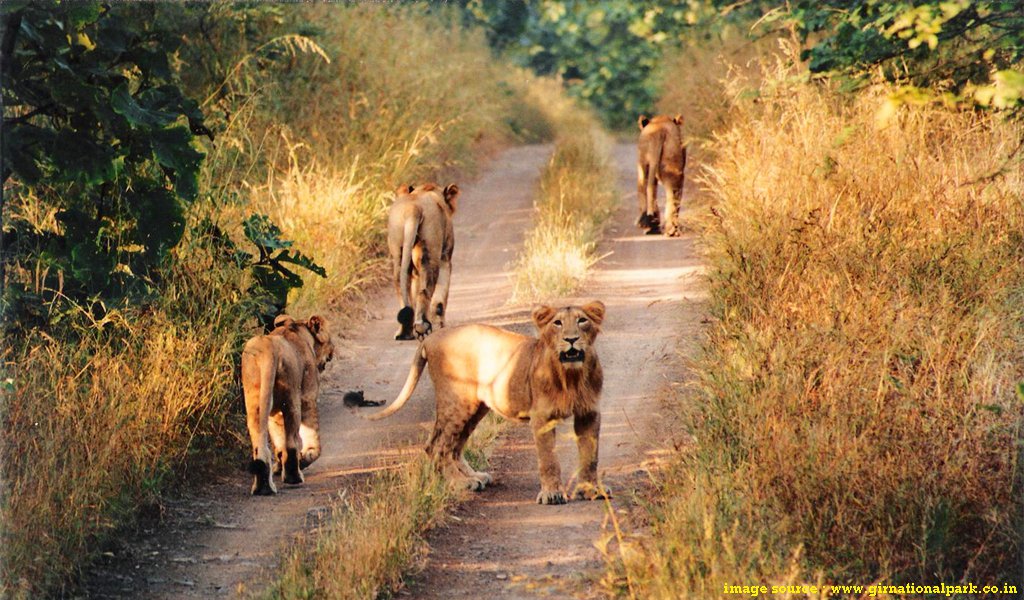 It is popular as the only lion safari park in India that is home to regal Asiatic lions. The vast untamed lands comprising of Gir forests form natural habitat for celebrated Asiatic lions of India. From wild antelopes, deer, wild cats, langur monkeys, striped hyenas, honey badgers, marshy crocodiles to stupendous birdlife species like flamingos, thrush, serpent eagles, vultures, pelicans to elegant storks; Gir National park in Gujarat has all the wild mix of flora fauna that attracts millions of tourists from around the world.
Access- Visitors can arrive at the Gir sanctuary via Bhojde Gir village, which is at a distance of 42 km. from Junagadh in Gujarat.
Entry Fee and Timings- The entry fees for Indians is around 90 INR, while foreign tourist have to pay 100 INR. The timings are morning 8 AM to 11 AM and evening 3 PM to 5 PM.
Kanha Tiger Reserve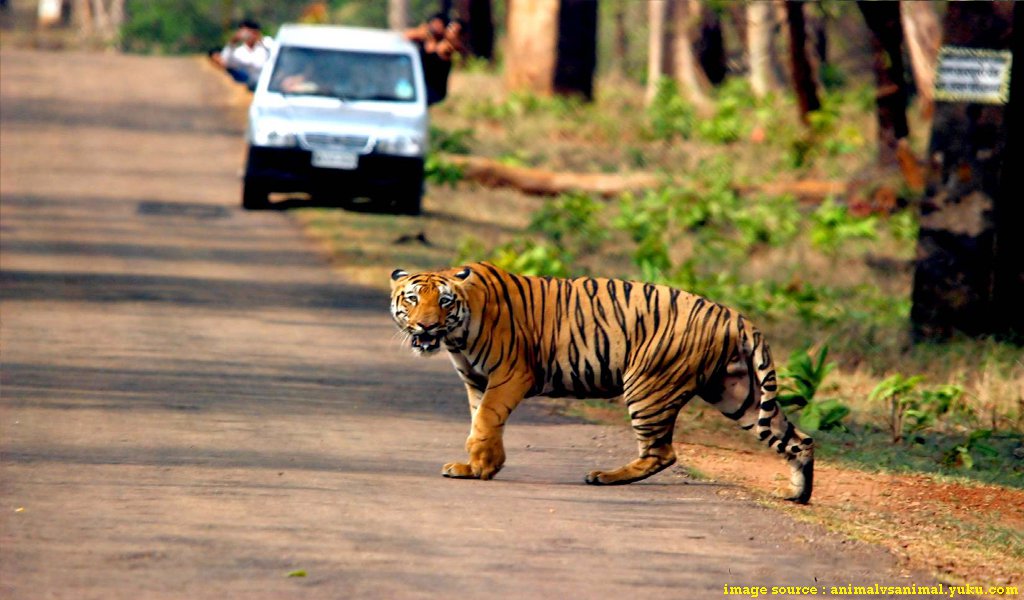 One of the best National parks of India; Kanha wildlife sanctuary abounds in predatory species mainly tigers, leopards and Bears. Spread extensively covering an area of approximately 1900 sq. km. this wildlife park is located in the Mandla region of Madhya Pradesh. Rocky topography coupled with grassland plateaus offer great scenic view for nature lovers.
Access– Tourists have to reach the Nehru Smarat road in Mandla district of Madhya Pradesh State to get to the Kanha Reserve.
Entry Fee and Timings– The entry fees is steep at 1530 INR for Indians and 3060 INR for the foreign tourists. The park timings are morning 6 AM to 12 PM and evening 3 PM to 5.30 PM.
Kaziranga National Park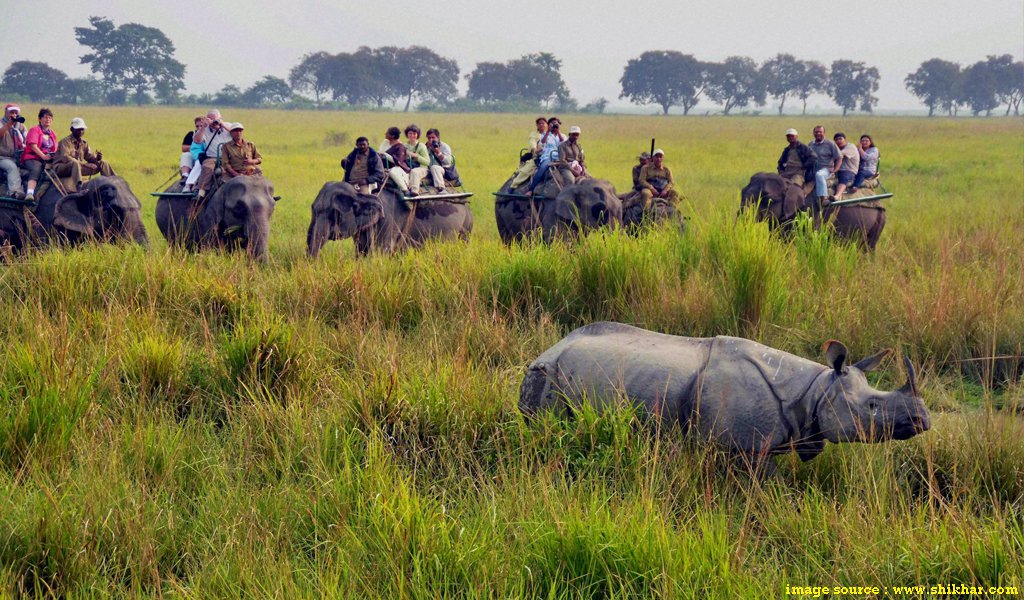 Located in the Bokakhat region of Assam, the beautiful National park of Kaziranga is a haven for different bird species. The large grasslands are also home to wildlife comprising of elephants, rhinos, tigers and leopards. The picturesque lakesides abound with numerous migratory birds such as Ruddy Shelduck, Pochard, Greylag Geese and Falcated Ducks.
Access– Visiting tourists have to get to the National Highway 37 at Bokakhat in Assam to access this amazing sanctuary.
Entry Fee and Timings– Entry fees for Indians 50 INR and foreigners have to pay 500 INR (minus the jeep ride). The park timings are from morning 9 AM to evening 6 PM.
Ranthambore National Park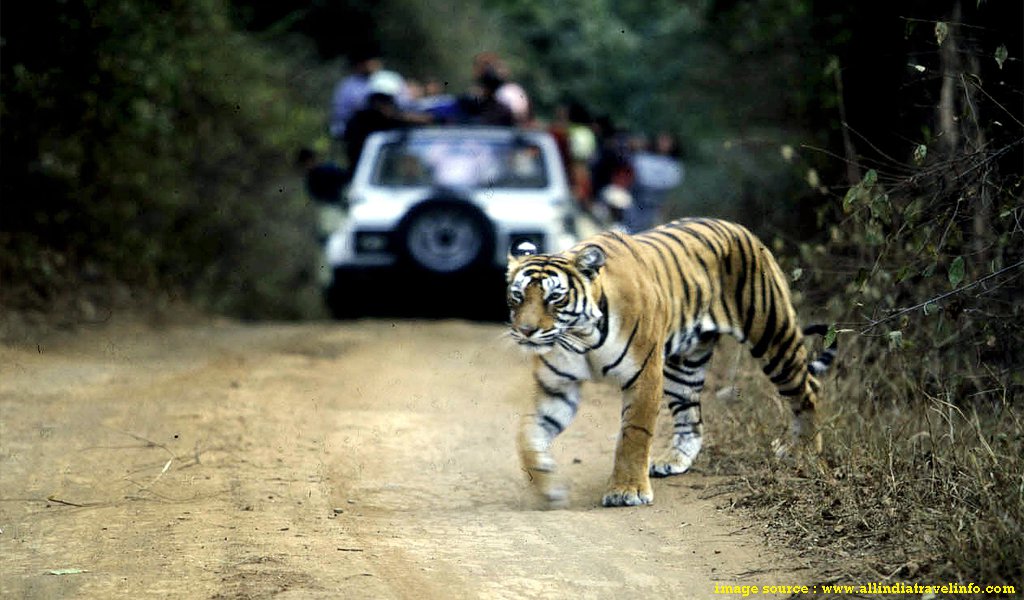 Covering a small impressive area of 392 sq. km. the Ranthambore National Park is situated in the Sawai Madhopur district of Rajasthan. The parkland is filled with perpetual streams sourcing water from the natural lakes as well as amazing man-made lakes. One of the best safari parks in India that abounds in natural flora with more than 300 species of trees and water plants, Ranthambore is also popular for spotting wild animals like tigers, leopards and bears.
Access– Visitors have to reach the Sawai Madhopur district, which falls in the South-east part of Rajasthan at a distance of 130 km. from Jaipur city.
Entry Fee and Timings– Entry fees approximately 80 INR for Indians and 480 INR for foreigners. The park timing morning 6.30 AM – 10.30 AM and evening 2.3
We at Waytoindia organise regular group and individual tours to most of these wildlife sanctuaries in India.To know more of these and other wildlife national parks or to book wildlife tours in India, you may visit us on http://wildlife-tours.waytoindia.com/ and send us an enquiry.