Goa is not just about beaches, water sports, appetizing cuisine and loads of fun. There are many diverse tourist attractions in and around Goa for those who are looking for something different. This blog explores the best places to visit in Goa, that are must to visit during your Goa holiday.
Places to visit in Goa
Dudhsagar Waterfalls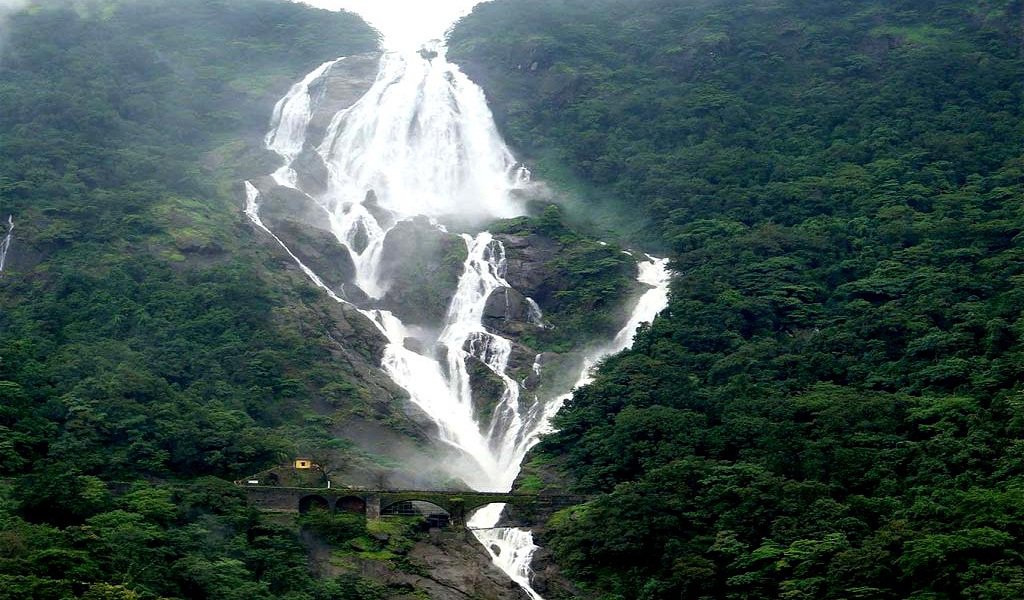 69 km. from Goa Airport, Dudhsagar that plummets from a height of over 300 mt. is the highest waterfall in Goa and is the upstream of the Mandovi River. There is a trekking base camp near the waterfalls.Dudhsagar is one of the popular picnic spots around Goa and is one of the best places to visit in Goa.
Chorla Ghat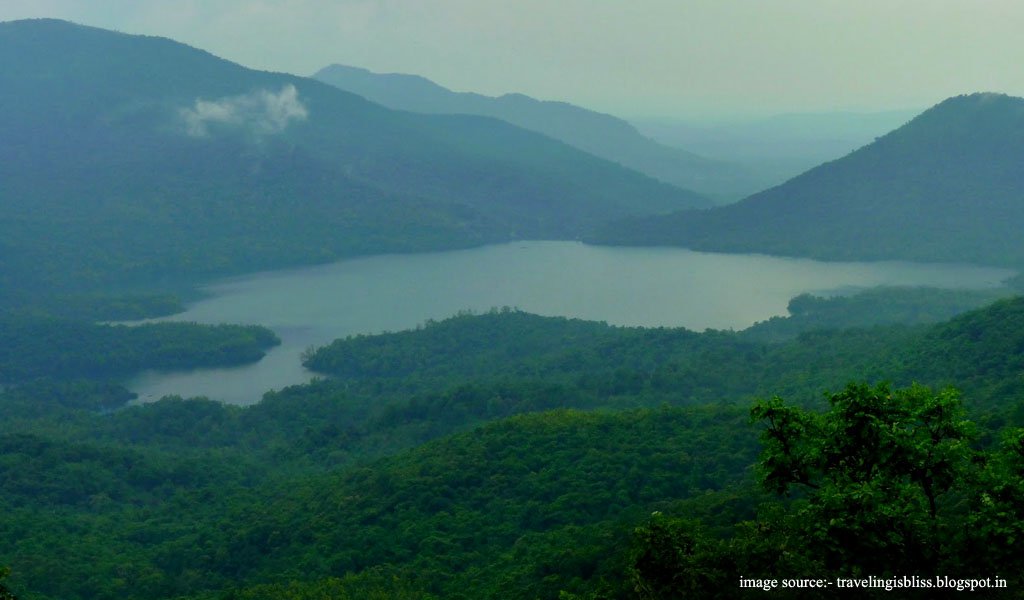 Thick forests bordering the Western Ghats and the rain fed streams make Chorla Ghatan ideal weekend getaway. It is only 73 km from Goa Airport. The tourist attractions include the Twin Vajra Waterfalls and Peak of LasniTemb. ChorlaGhat is famous for its trekking and hiking trails.Thus, Chorla Ghat is one amongst the places to visit in Goa.
Terekhol Fort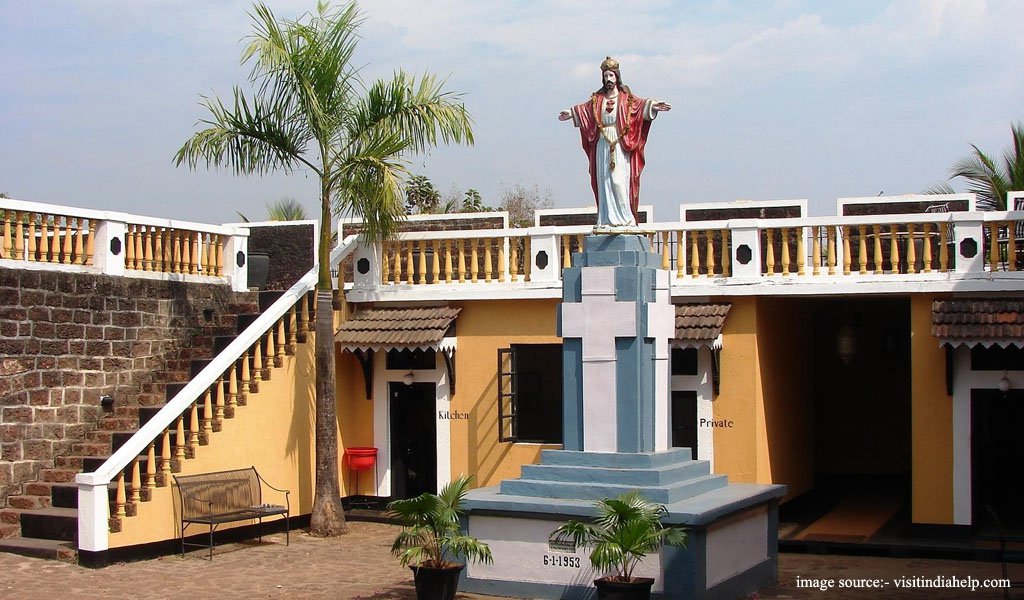 Located at a distance of 42 km. from Panjim, Terekhol Fort is on the banks of the Terekhol River. The original fort commissioned by the Maharaja of Sawantwadi, which comprised of a barrack, chapel and 12 guns was later taken over by the Portuguese Maritime Forces. At present the fort houses a hotel, Terekhol Fort Heritage and it offers panoramic views of the sea and the ships. Jeri Beach, located nearby is ideal for a leisurely stroll and for sunset views.Scenic views and heritage value makes Terekhol Fort one amongst the places to visit in Goa.
Amboli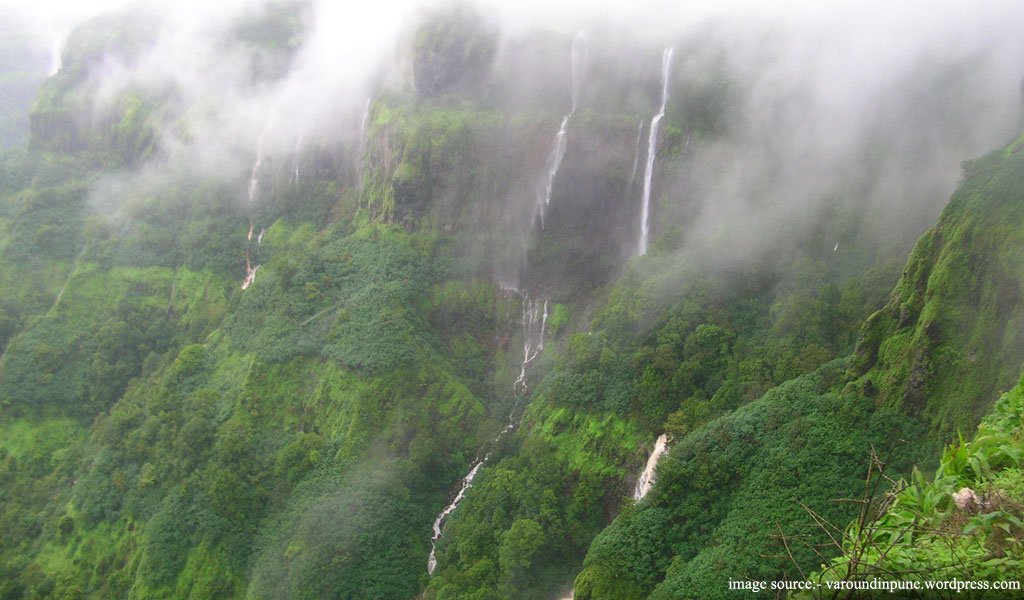 Amboli, the nearest hill station to Goa is a good weekend getaway location. Only 90km. from Panjim, it is easily accessible. Perched at an altitude of over 690 mt. above sea level, it is bestowed with scenic beauty with forests and waterfalls. It enjoys a pleasant climate all round the year and ensures you a desirable break from the hot coastal weather of Goa. Set amidst the breathtakingly beautiful Sahayadri Mountains, this hill station has many rain fed lakes and waterfalls. Village tours and the cave temple of Hiranyakeshiare also worth visiting.Amboli is for sure one of the places to visit in Goa.To get more travel related information about Amboli, go through Amboli travel guide on http://waytoindia.com/travel-guide/amboli
Nersa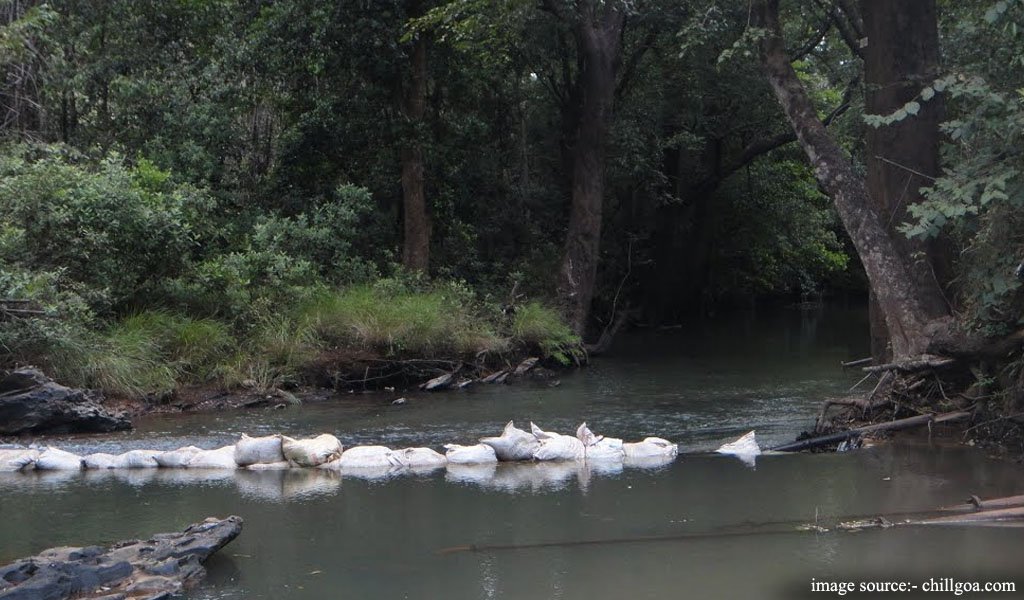 Located at a distance of 74 km. from Goa, Nersa is a post card pretty village situated in the beautiful Mahadai Valley. Famous for its thick forest cover and sprawling groundnut and sugarcane fields, Nersa, which is situated around 762 meters above sea level makes an excellent picnic spot. It is a good bird watching spot as well as is home to over 950 species of birds, which also draws ornithologists and wild life researchers to this village.Being a picnic spot Nersa deserves to be one of the places to visit in Goa.
Vengurla
Located approximately 86 km. from Goa in the Sindhudurg district in Maharashtra, Vengurla offers a spectacular view of the three hills of Dabholi, Mochemad and Tulas. Plantation tours to its sprawling cashew and mango plantations are extremely popular among tourists. The town also has many temples including Shri Sateri, Shri Rameshwar, Shri Ravalnath and Shri Ganesha among others.Being the point from where you can see three hills , Vengurla deserves to be on the list of places to visit in Goa.
Sawantwadi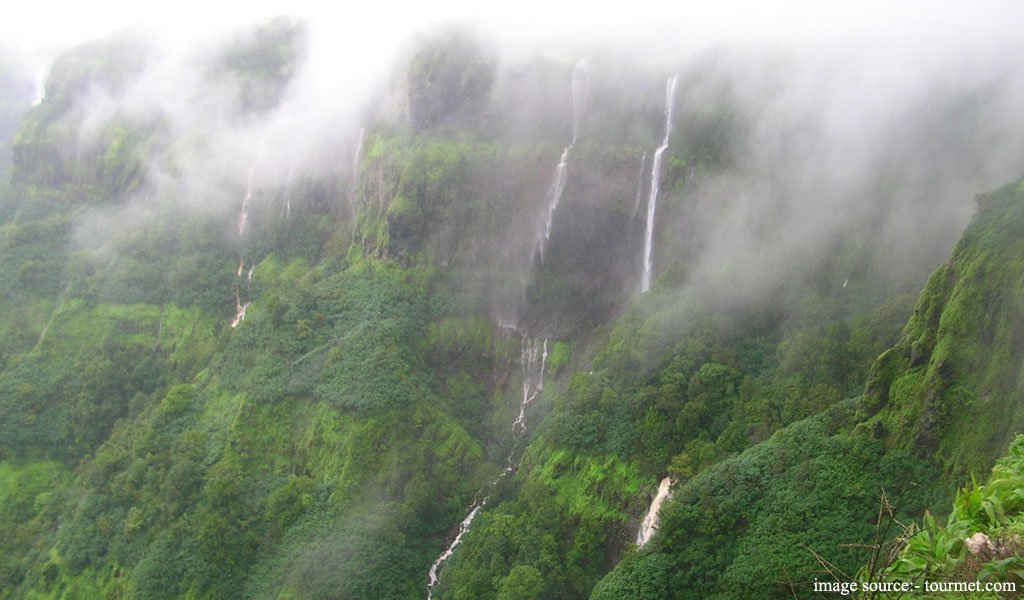 Make a day trip from Goa to the erstwhile capital of the Royal Kingdom of Sawantwadi to explore various attractions including Sawantwadi Palace and the Moti Talao. It is famous for its woodcraft industry where you can buy delightful handmade wooden toys and accessories. Lying between the Arabian Sea and the Western Ghats, this place has a beautiful topography as well.
Dandeli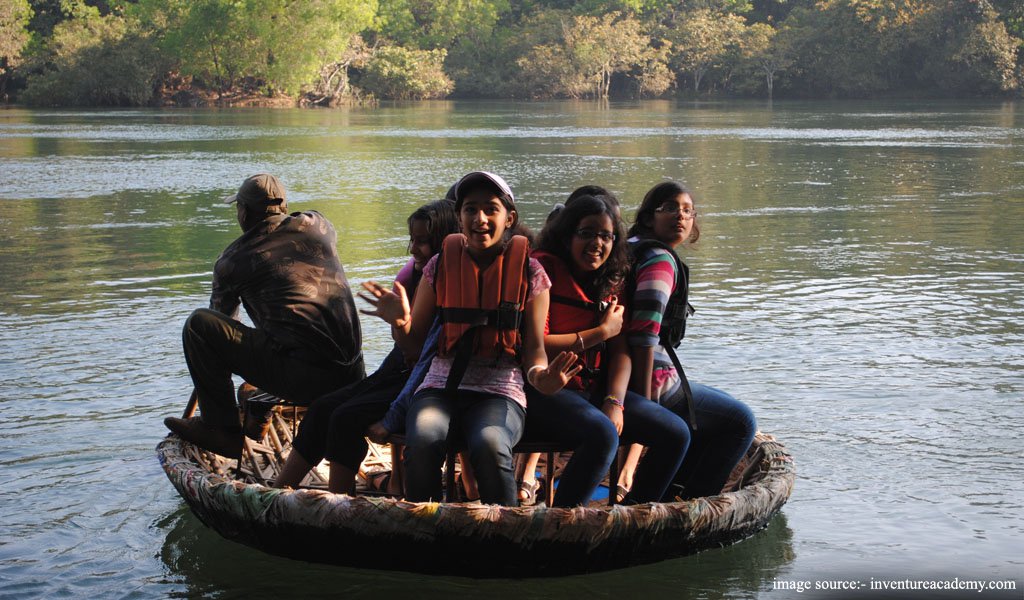 If you love adventure sports and wildlife, Dandeli in North Karnataka would be a perfect holiday spot for you. Situated at a distance of 108km. from Panjim, this scenic town is famous for its white water rafting options and pilgrimage tours during Diwali, Dussehra and Ganesh Chaturthi. Dandeli Wildlife Sanctuary is the most popular tourist attraction here. It is well known for its thick deciduous forest over and beautiful milieu. Set out on a safari tour to spot wild life to spot wild life or enjoy a spell of white water rafting within the sanctuary itself. Bird watching and angling are some of the must do activities here.Since Dandeli offers both adventure activities as well as wildlife safari options, we have listed Dandeli as one of the places to visit in Goa.
Karwar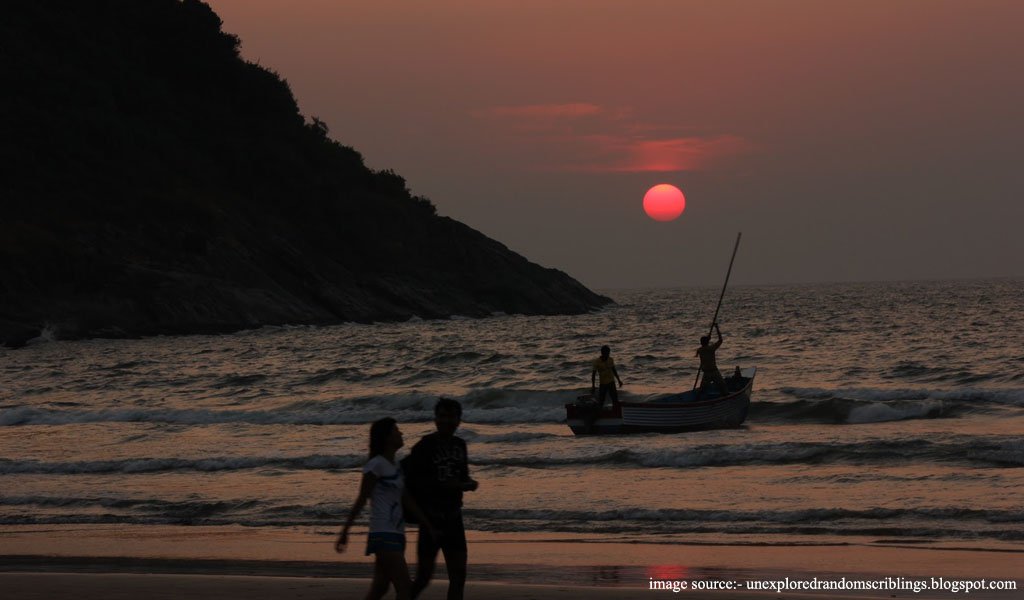 Situated on the banks of Kali River banks, Karwar lies along the Karnataka-Goa border at a distance of 108 km. from Panjim. This seaside town is well known for its many Portuguese and Dutch remnants. The river bank is a popular picnic spot as well.Some of the attractions nearby include the Sadashivgad Fort and Karwar port. Beach lovers are sure to have a great time as the Karwar Beach, Devbagh Beach and the Binaga Beach are nearby. There are many temples in Karwar including Shri Kshetra Gurumath and the Maruti Temple.
Ankola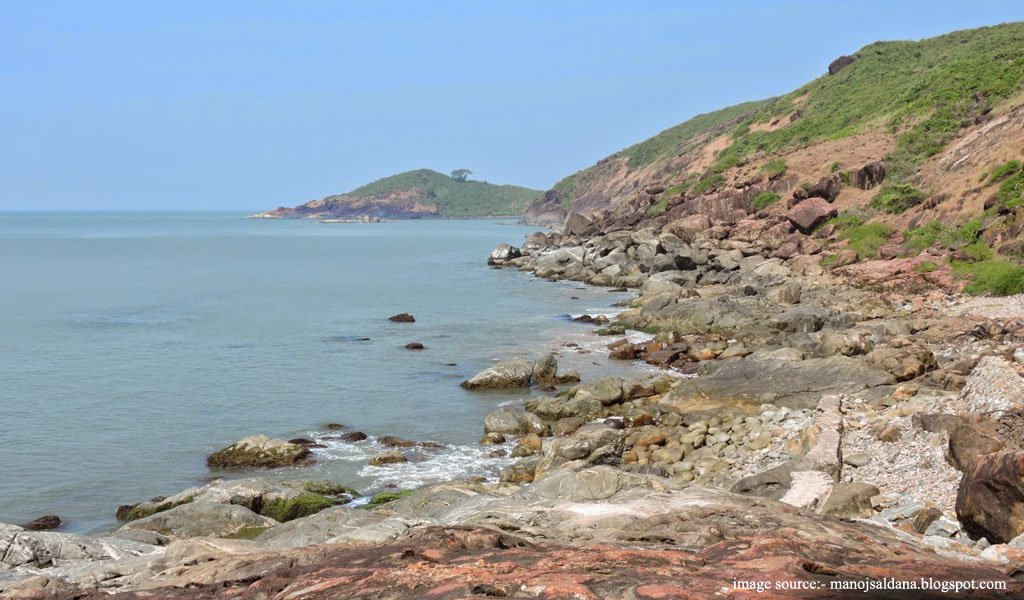 120 km. from Goa Airport, Ankola is famous for its beaches and temples. Situated along the Arabian Sea, Ankola is in Karnataka. Soak up the brilliant tropical weather, set out on a cashew plantation tour or enjoy a laid back day by the beach. Do not miss out the natural harbour of Belikeri and the beaches at Baskal Gudda and Nadibag. Taste the locally grown mangoes, ishaad.
Dajipur Wild Life Sanctuary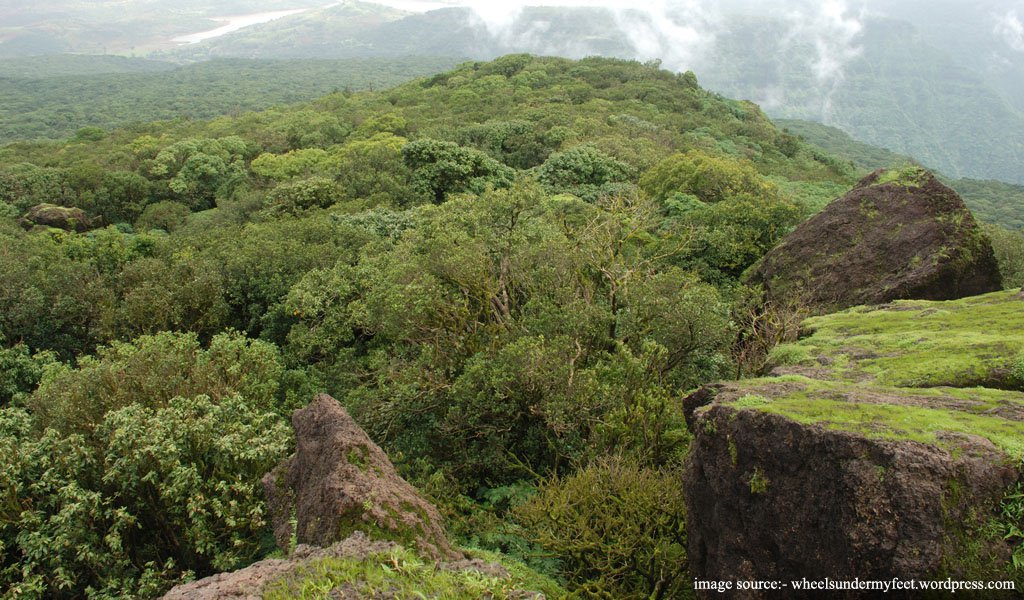 Located at a distance of 163 km. from Goa, this sanctuary falls along the border of Sindhudurg and Kolhapur districts of Maharashtra with the Sahyadri range at the backdrop. Set amidst thick forests, this wildlife park is particularly popular for its bison species, wild deer and birds. Jungle trails a must do activity for tourists. The nearby Radhanagiri Dam is another place of tourist interest.
The above day excursion spots that are easily accessible from Goa ensure a diverse holiday experience that is not all about beaches, markets and Portuguese monuments.