Hill Stations In North India are a treat to the eyes and a refreshing experience for the body and mind. Developed during the British era, these hill stations have picturesque beauty, lakes and an overall enthralling ambiance for holidays. Indian mountains are beautiful, whether it is the Himalayas in the north or Sahyadri in the western region.
Top 10 Hill Stations In North India
Here's a list of the top 10 hill stations in North India worth visiting:
Auli, Uttaranchal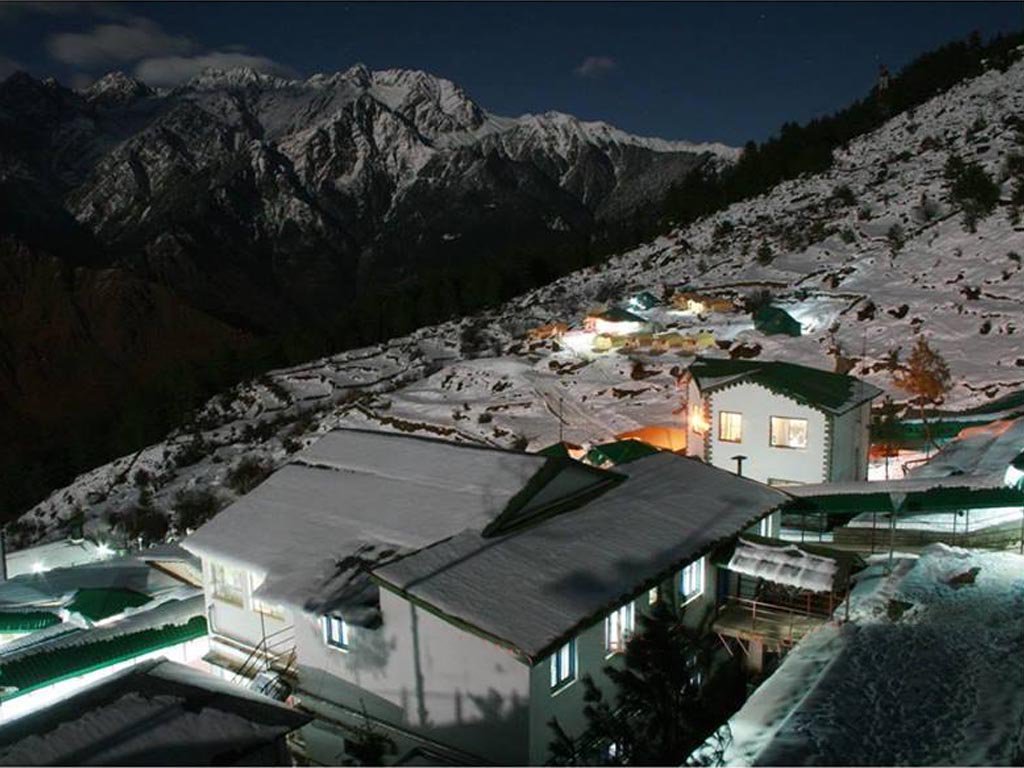 Auli is located in the snow-capped ranges in Chamoli district, Uttaranchal. It is an adventure destination well known for fun activities like skiing. It is one of those few hill stations that perfectly blends adventure with pleasure. The wild beauty of this place, together with its snow field, reflects nature's beauty that comes alive. Steep slopes of the ranges beckon adventure lovers. The peaks offer panoramic view of the Himalayan ranges like Kamet, Nanda Devi and others.
Almora, Uttarakhand


Escape from the city life and make yourself comfortable in the land of hills and valleys. Almora is one of the few hills stations in North India that offers breathtaking views of hill-tops. The horse-shoe shaped town has some unique facts and age-old culture maintained perfectly till date. Almora is especially dedicated to religious faith and beliefs. Enjoy the majestic view of the Himalayas.
Chail, Himachal Pradesh


Chail is an incredible hill station located in Himachal Pradesh, approximately 43 km. from Shimla. It is an idyllic resort, surrounded by scented deodar and pine forests, which was once the resort of summer for the kinds of Patiala. Chail, at its height, overlooks the beautiful Sutlej Valley. You can see the twinkling lights of Kasauli and Shimla from the top. Enjoy magnificent views of the valleys.
Chamba Valley, Himachal Pradesh


Chamba Valley is at a height of 996 meters above the sea level on the southern bank of the Ravi River. Located close to Dalhousie, this hill station is a sheer pleasure to explore because of its artistic nature, scenic beauty and antiquity. It is a heavenly tourist destination for adventure and nature lovers. If you are looking for a serene hill station, this is the place. Chamba is also known for its elegant temples and exquisite handicrafts and miniatures.A visit to Chamba can be combined with Dalhousie Khajjiar Dharamshala Tour and you would visit some of the most enchanting hill stations of Himachal Pradesh.
Chopta, Uttarakhand


Some hill stations are never written about. They remain hidden in the lap of nature, rarely explored by people. Chopta in Uttarakhand is also one such place, worth visiting. It is one of the few picturesque spots in North India that offers breathtaking view of the Himalayas and its surrounding areas. Enjoy the rich vegetation of this region, orchids and rhododendrons, criss-cross valleys and meandering rivers.
Pahalgam, Srinagar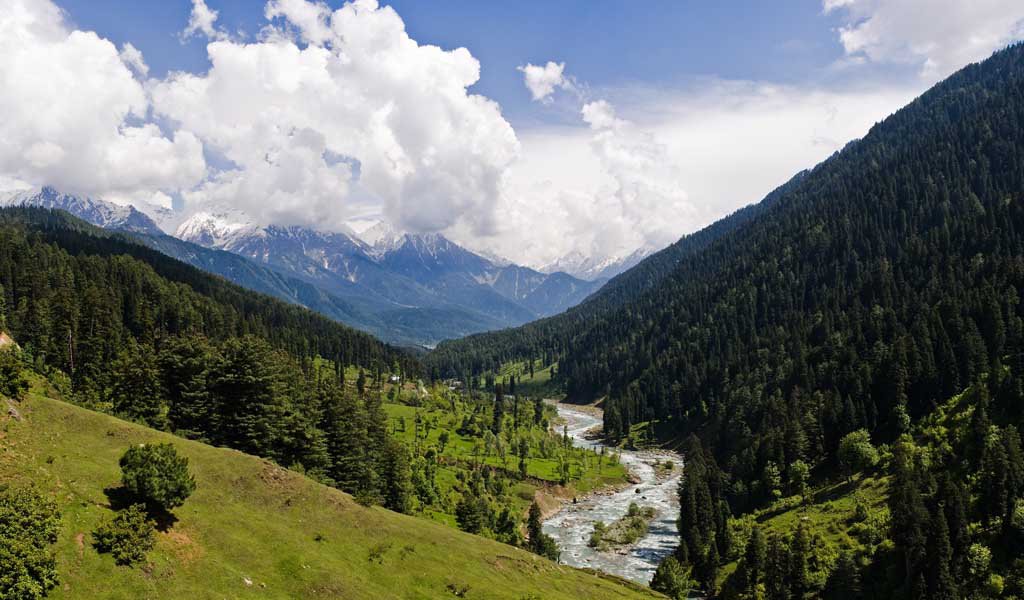 Kashmir is the paradise on earth. Srinagar is one of the most beautiful locations in Kashmir and Pahalgam is a popular hill station in the valleys. Known as the shepherd's village, as per the meaning of Pahalgam, this mountain town along the banks the River Liddar is popular because of its trout, both brown and rainbow. It is the start point for excursions, treks, shrines, scenic places and glaciers. The surroundings here are ideal for leisure and relaxation.
Dhanaulti, Uttarakhand


Dhanauti is located on the track of Mussorie-Chamba. There are several treks that will take you to the snow-covered Himalays, particularly towards the Tehri region in Garhwal. This place is a hill station of wonder and also an eminent woody paradise. Visiting this place often has a soothing and calming effect in the heart and souls of tourists. Caressed by gentle hilly zephyr, the hill station is a perfect place for long walks up the shady slopes or amidst the grassy meadows.
Kufri, Himachal Pradesh


Kufri is a small, scenic hill station located close to Shimla, Himachal Pradesh.  The name Kufri, also called kufer, refers to a pond. This hill station is commonly known for its hiking and trekking trails. Skiing enthusiasts love touring this destination during winters, when the hill resorts are covered with a sheet of white snow. For adventure and fun, Kufri is the perfect hill station of your choice. Don't forget to enjoy the local Yak or Pony Ride here.
Patnitop, Kashmir


Patnipot is a small hill station near the famous Vaishno Devi Temple in Kashmir. It is one of the few busiest hill stations where you can enjoy the bounty of nature in full bloom. With its beauty and sophistication, this hill station is a charming and splendid plateau. Dense woods, lush pines and greenery are the best features of this place. Scenically located at high altitude, you can enjoy the ice-cold and gushing freshwater springs in this area. Patnitop also offers some pretty and tranquil picnic spots, walking avenues and breathtaking views of the Chenab River.
Munsyari, Uttarakhand


Munsyari is located at a distance of 125 km. from Pithoragarh at a very high altitude. Route to this splendid hill station is adventurous and lush. Its ever-changing flora and fauna, from deodar to chir, to surai and spur, to rhododendrons and paper tree, you will be amazed at nature's blessings. Bubbling waterfalls and picturesque location along the bank of the Gori Ganga River adorns the beauty of this place.
One of the must visit hill stations in north India is Dalhousie. Dalhousie is tucked away in Himachal belt of Himalayas and is still to a great extent untouched. You may book your Dalhousie tour by sending a mail on info@waytoindia.com or calling us on 8527255991.