Following the tradition to delve into the most exclusive tourist attractions across India's lengths and breadths, our experts have chosen Kabini as the destination for next wildlife photography tour. There's always an excitement attached to jungle safaris in India, especially when there is chance to cross paths with the golden knights of the jungles – the tigers and leopards. Add to it the bountiful nature revealing stunning spectacles and the wild denizens, shy reptiles and colourful birds teaming up for a grand exhibition. That's Kabini Tiger Reserve for you and you are going to love its existence on Earth.And there cannot be a better place to experience Kabini than Kabini River Lodge.
Photography Tour At Kabini River Lodge
What Have We Done?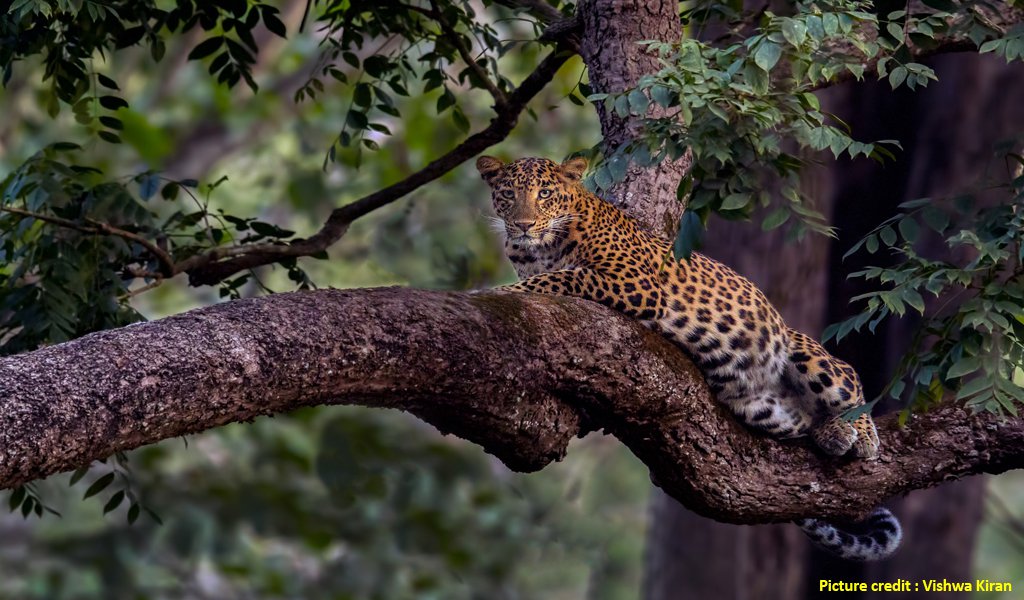 WaytoIndia has joined India's renowned wildlife photographers in a bid to capture the alluring spirit of Kabini. The place is too elusive to be explored with two eyes and you need the third one to discover its extravagant wealth. Your enthusiasm, our assistance and mentoring from photography gurus get together and we get set to go for Kabini Photography Tour where we would be staying at Kabini River Lodge, a property of Jungle Lodges & Resorts.
Who All Can Join?

Whether or not you held a camera earlier, the tour will introduce you to the fascinating world of wildlife photography. You are welcome as a completely inexperienced, a hobbyist, a learner or a professional.
But wait! Even if you are a nature-lover, wildlife enthusiast or adventurer, make photography an excuse and get onboard. We don't wish to be biased and deprive anyone willing to live this once-in-a-lifetime opportunity.
Where's Kabini and How to Access?

Kabini Tiger Reserve is at the heart of Nagarhole National Park (Rajiv Gandhi National Park) which in turn is a part of Nilgiri Biosphere Reserve. Located in the state of Karnataka, it represents the captivating tropical grandeur of Western Ghats.
You can reach Kabini:
By Air: Domestic airport of Mysore (about 77 km.) or international airport of Bangalore (about 260 km.).
By Rail: Mysore Junction (about 76 km.)
By Road: Travelling from the closest airports, railway station or any other location in India is convenient via well-maintained roads. Cabs and taxis are the best options for transport.
With Us: Meet us at Bangalore Airport from where we escort you to the destination.
Once you reach Kabini at the designated point, we take over the control and integrate your valuable presence with the tour itinerary.Just to remind you once again, you would be staying at Kabini River Lodge, a resort which is located at the most scenic and strategic location in Kabini National Park.
What Our Guests Experience?

The Jungle Stay: Rather than booking accommodation at a nearby town or city, why not savor the generosity of Mother Nature? Our experts have handpicked the best jungle resort which opens windows to the mesmerizing sceneries and whispering melodies of the wild ambiance. Enjoy the comfort, luxury, great food and the company of fellow tourists hailing from different nukes and corners of the world.And as shared earlier, there is no place better than Kabini River Lodge in Kabini National Park to enjoy your stay & safaris.
Thrilling Safari: Unveil the best-kept secrets of Kabini twice a day as we take you for morning and evening safaris in jeeps from Kabini River Lodge. Get thrilled on every rustle of leaves or feel your heartbeat rising as denizens roll drums to announce the arrival of the lord. The experience is indescribable now, unbelievable when you actually live it and unforgettable for the entire life.
Riches of Kabani: Watch the lifeline of Kabini, the meandering namesake river, which leaves behind a glittering trail of crystal clear waters. Feel blessed under the canopies of teaks, rosewoods, silver oaks, sandalwoods, the flame of the forest and golden shower trees. And as the veteran performers, the cast of Kabini's blockbuster drama includes Bengal tigers, leopards, sloth bear, hyenas, wild dogs, sambars, spotted deer, four-horned antelopes and the weighty gaur and elephants. Lending their valuable support are the reptiles like mugger crocodiles, Russell's vipers, Indian rock pythons and common kraits and birds like Nilgiri wood pigeon, oriental white ibis, Malabar grey hornbills and many more.
And making frequent appearances are the forested hills, gushing waterfalls, chirpy streams and lush green carpets rolled all over.
And the Photography Take the whole experience to a different level altogether as you hold the camera the right way and shoot. You will rarely find the backdrops, the settings, the models and the mentoring as wonderful as the tour promises. The fun sessions in the evenings when the mentor reviews your performances, share constructive tips and elaborates on the art of photography are what you would definitely miss once back at home.
Do you need to be inspired more? You have the option to give the tour a thought and join it. Check out more details Kindly Call on 888 222 4422 Or 8527255991 for any queries related to the tour.
Waytoindia.com also organizes trips for individuals, families, and groups from Bangaluru and Mysore and provides best discounts on bookings at Kabini River Lodge and other Jungle resorts run by Jungle Lodges and Resorts.