The world's largest animal trading event is coming back for its 2019 installment. Pushkar Fair Camel Tour (also known as Pushkar Camel Fair or Pushkar ka Mela) makes great news internationally every year and you wonder why. Well! To know the answer, you are required to attend the extravaganza in real. And if you plan to do so, don't forget to carry along a camera (a really good one). There are such phenomenal click-worthy sights and activities during the event that you would return home disappointed without capturing them. Here is a list to inspire you more.
Top Attractions At Pushkar Camel Fair Tour
Colourfully-turbaned Moustache-flaunting Men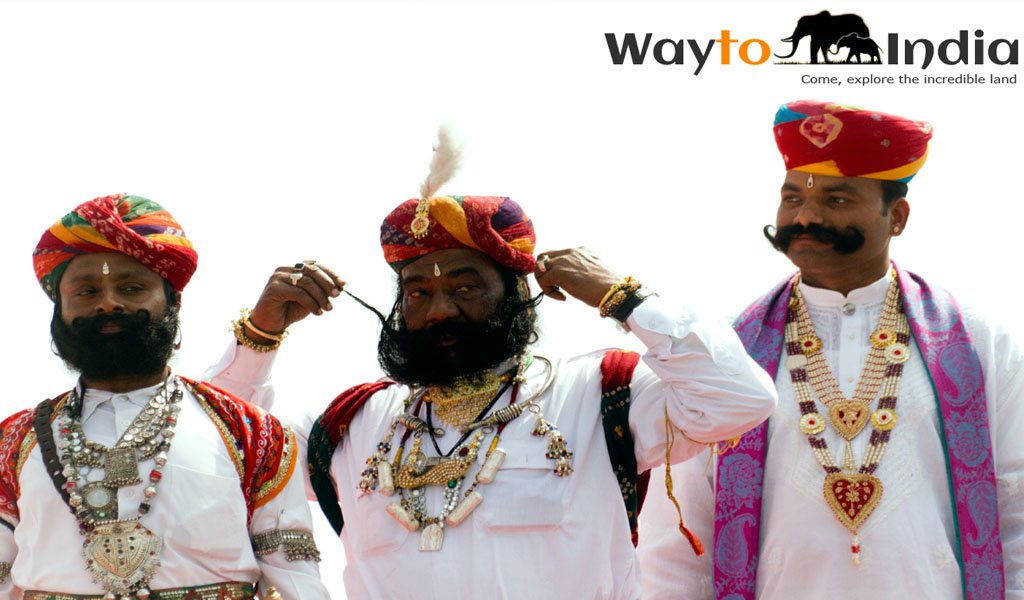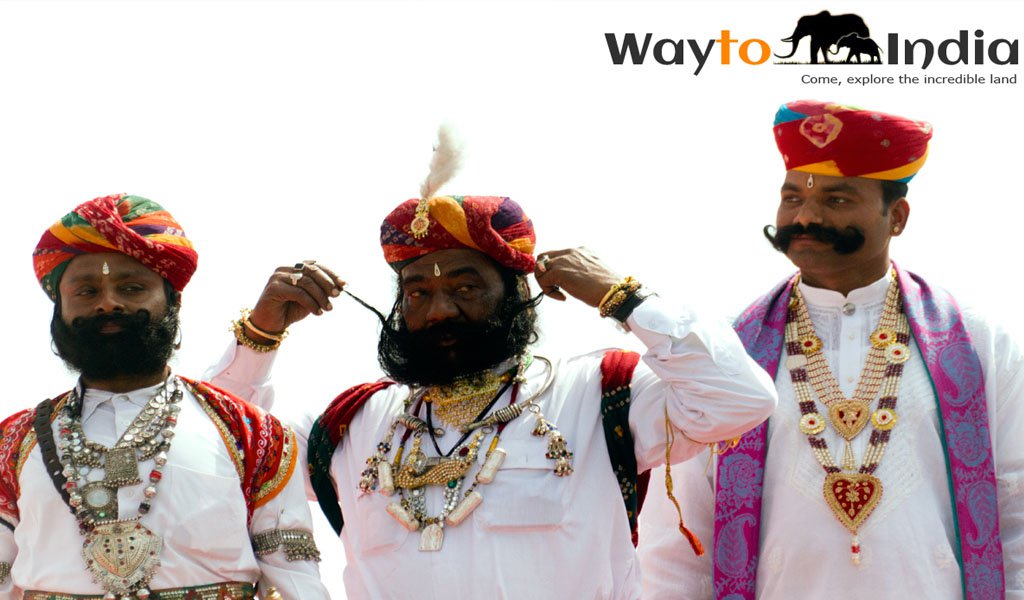 That's the first thing you will notice! Even before the real stars of the show (revealed later)! Known for their unusually long moustaches, these men are ruggedly handsome and extremely down-to-earth. Their turbans in all possibly bright shades add worth to their shining white attires and register their presence. Click the Rajasthani men from different age groups and you will have enough feed for a wonderful collage.
Ethnic Clothes and Jewellery-clad Women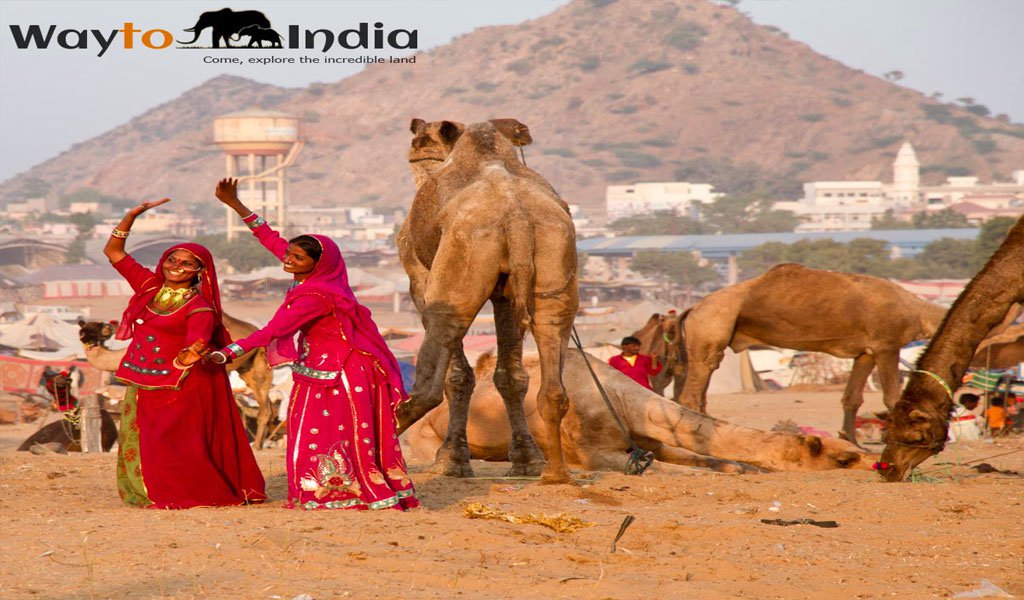 When done with the masculine subjects, the fairer sex from the local villages is bound to catch your fancy. These are the ever-smiling women of Rajasthan who will blush as you point your camera at them (always take permission!). What's truly fascinating is the way they appear wearing the multi-hued traditional costumes, especially the colourful dupattas and odhnis and some very interesting pieces of jewellery. Don't miss on them!
Strikingly-adorned Ramp-walking Camels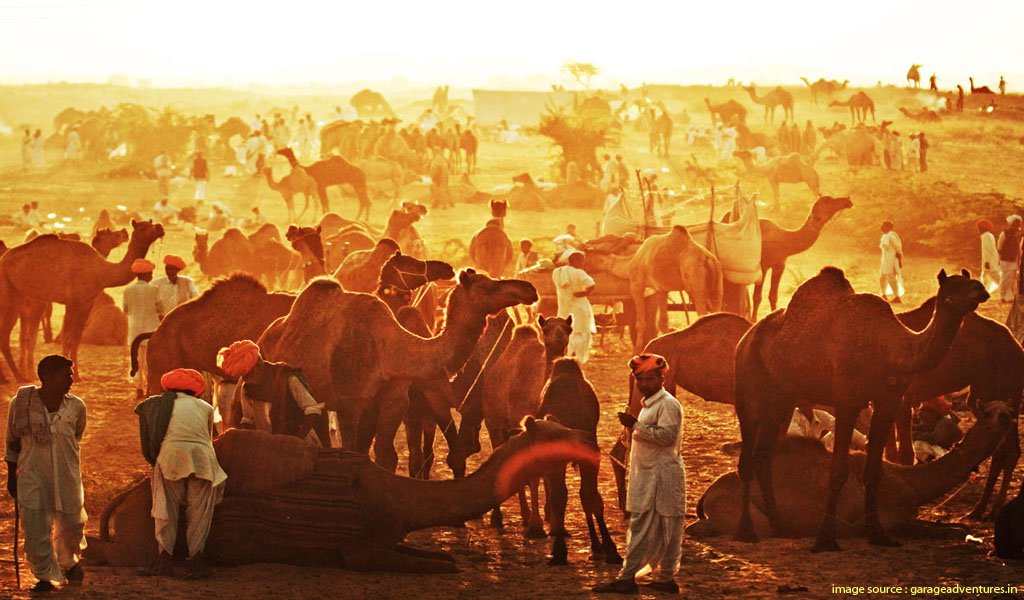 Yes! It's revealed now! They show up wearing clothes in different colours and decorated from head to toe with makeup and jewellery pieces. Saddles, embroidered clothes, cowries and beads are just some of the many things used in decorating the creatures after they are bathed, shaved and even perfumed. Click them when they are busy ruminating in the customary lazy style or catwalk the camel beauty contests like veteran models.
Entertaining 'East-and-West' Tug-of-wars
One just-not-worth-missing activity during the fair is the tug of war competition. It turns into a joyful activity when the local inhabitants and the foreigners from the west join in teams and play as if they do it every day. In addition tot hat, you would love to capture other similar events ranging from wrestling matches and matka-fod (breaking the pot) competitions.
Desert Campfires under the Night Sky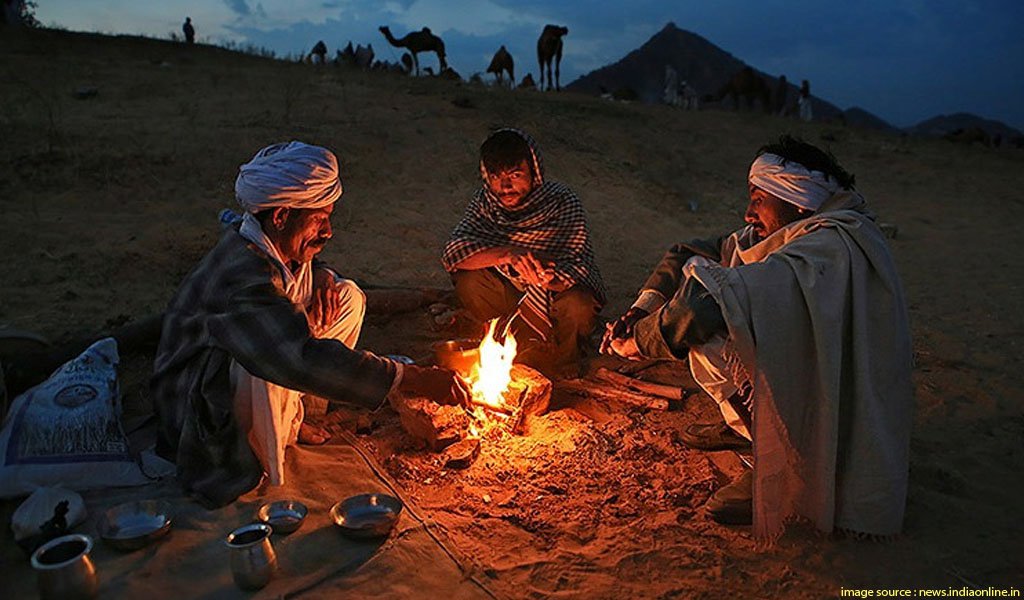 Staying in a desert camp is one of the best things you can do in life and it is possible during your visit to Pushkar Fair. Wait after the fun-filled day gets over and the night descends, encouraging the attendees to lit campfires and get comfy amidst the cool desert night temperatures. You will be surprised at the scene of fire lending golden glow to the whole frame and creating irresistible ambiance.
Golden Sand Dunes on Camel Safari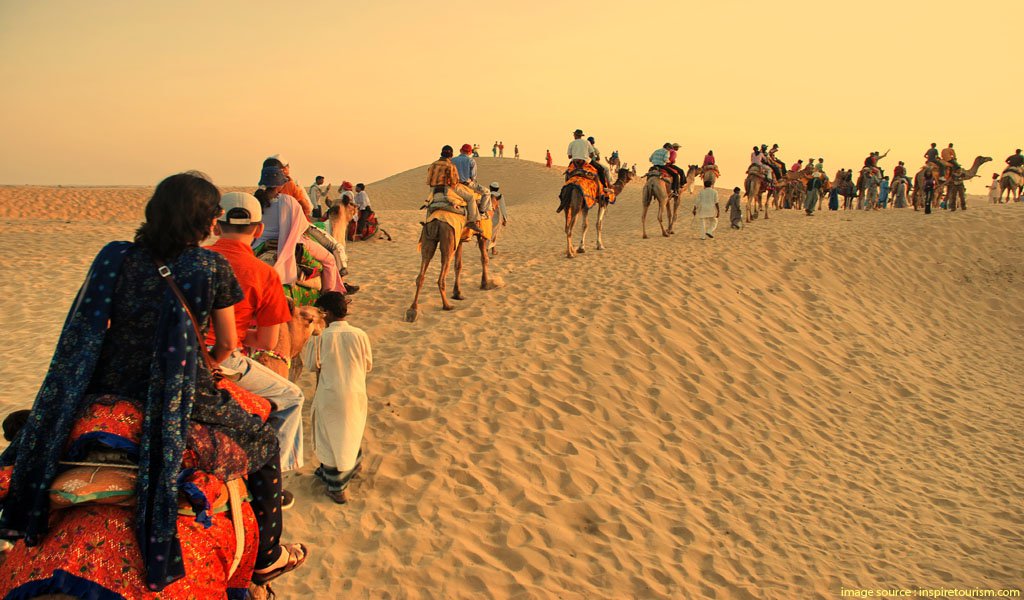 Take a break from the festive events and go out for a thrilling camel safari. Be ready to get overwhelmed by the visual treat of sand dunes stretching beyond all limits. You may come across the beautiful villages displaying mud huts and laid-back lifestyles that are truly inspiring. One sight worth capturing is the row of camels drifting slowly over sand. You must have seen such shots online and how about capturing one yourself.
The Stupendous Panorama of Pushkar Lake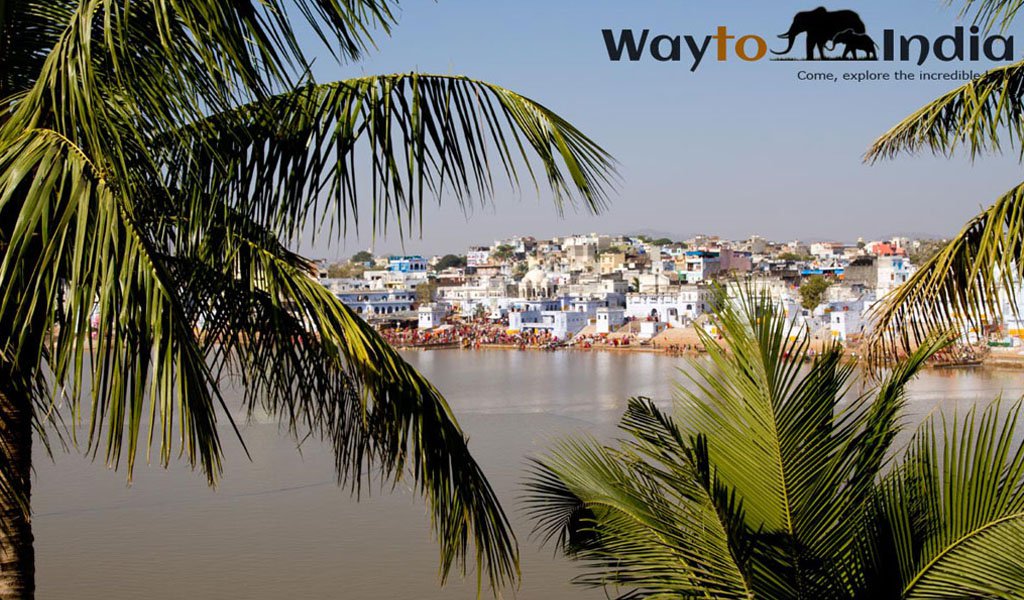 This absolutely captivating lake lends its name to the holy town as well as this entertaining event. It's unfair to return without taking its pictures, especially when there are some actually encouraging panoramas it creates. Choose angles from where you can capture the lake along with scores of temples along its periphery and the breathtaking Aravalli Hills at the back.
Majestically Rising and Setting Sun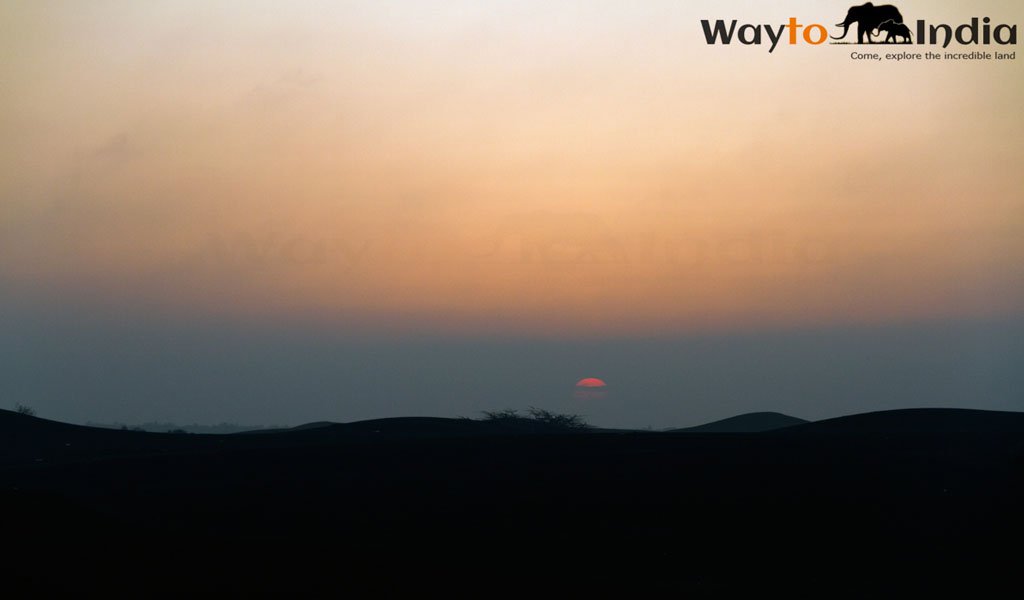 Don't miss it even if you find it difficult to spare time from the trip schedule. Climb one of the hills (many of them have easy hiking routes because of temples residing at the top) before those magical moments and watch sun rising from or setting behind the stunning desert landscapes. The whole scene is dominated by a spectrum of colours and you feel proud of the decision. Choose the sunset time views (if you have to make a choice), as it also promises the opportunity to shoot the town lit with thousands of lights.
Unbelievable Display of Handicrafts
You will love to buy them! More than that, you will be excited to capture them all. Hundreds of stalls at the fair swell up with handicrafts like embroidered clothes, tie-and-dye fabrics, block-printed fabrics and enamelled jewellery to pottery, leather items, puppets, lacquer work, miniature paintings and much more. A lot of hard work and artistic brilliance goes into creating them and these definitely deserve the limelight.
High-pitched Kalbelia and Other Dance Forms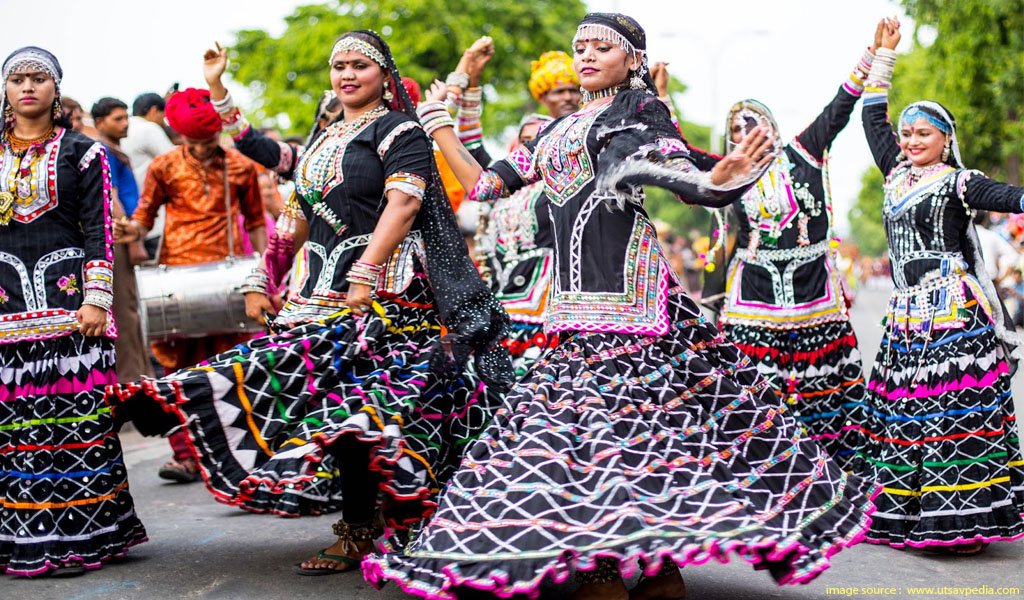 To add flamboyance to your Pushkar Fair album, there is nothing better than the cultural bonanza of Rajasthan so amazingly portrayed by its energetic dances. Tribal dance forms like Kalbelia are sure to leave you bowled over and you will find it irresistible to shoot the spectacle. The daring women performing all kinds of stunts and some really impressive dance moves pose as generous subjects and clicking them from every angle is what you instantly get absorbed in.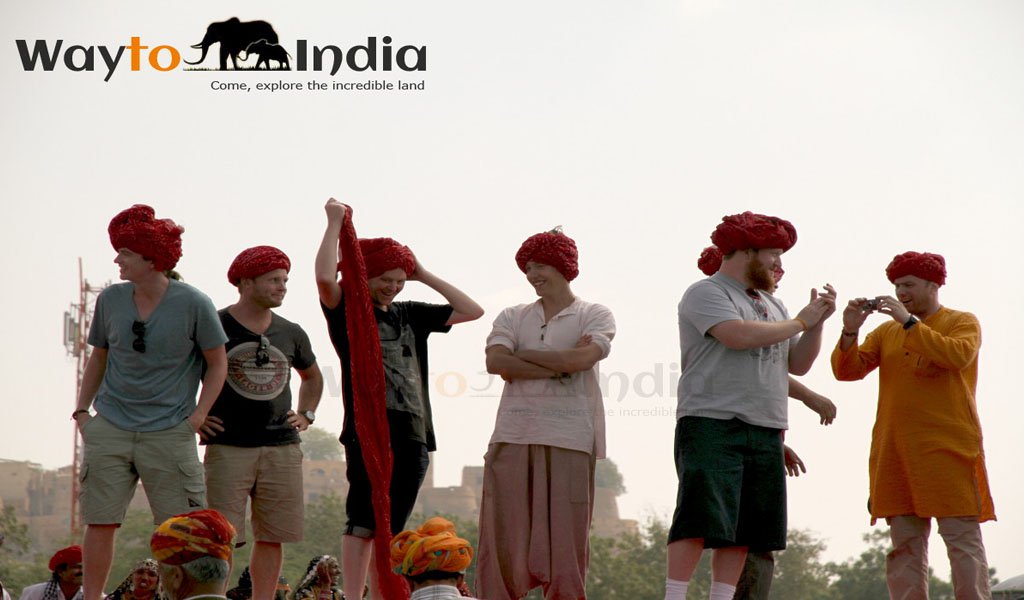 Photography tour mentors at WaytoIndia describe Pushkar Fair among the most covered occasions not just in India but at the global level. The renowned tour operator hires special photography mentors and creates exciting Pushkar Fair Photography Tour itineraries for the enthusiastic visitors. Find more about the packages at http://www.waytoindia.com/pushkar-fair-photography-tour.aspx and make sure you book your presence there for an experience you will cherish forever.