Jaipur, the Pink City of Rajasthan, is truly a shopper's paradise. With a fantastic range of handicrafts, jewellery, textiles, exotic blue pottery, beautiful stone and sandalwood carvings, tie & dye fabrics, and precious and semi-precious stones available, shopping is simply irresistible in Jaipur. Delightfully, the capital of Rajasthan is a treasure trove of both high-end shopping and bargain markets, which make it one of the most attractive shopping destinations in India. In fact, you will be amazed with the innumerable variety of experiences that shopping in Jaipur offers.Go on and read about 5 best shopping places in jaipur.
5 Best Shopping Places in Jaipur
Jaipur Shopping Tips
Avid bargain hunters will have the best deal shopping at famous street markets and bazaars like Johari Bazaar, Bapu Bazaar, Nehru Bazaar, and Tripolia Bazaar. Haggle over price until you get a good deal because products are generally over-priced here, especially for tourists. Shopping in malls can be very expensive as you get to surf a myriad of local and international brands, in addition to food and entertainment. However, seasonal discounts on branded products are also available in Jaipur. It is recommended to trawl the bazaars in the morning and in evening when the temperature is pleasant. Wear comfortable cotton clothes and footwear that will help you stroll around in the markets. Beware of getting caught up in banter or over-persuasive shopkeepers.
Listed here are the best places in Jaipur for shopping.
1. Johari Bazaar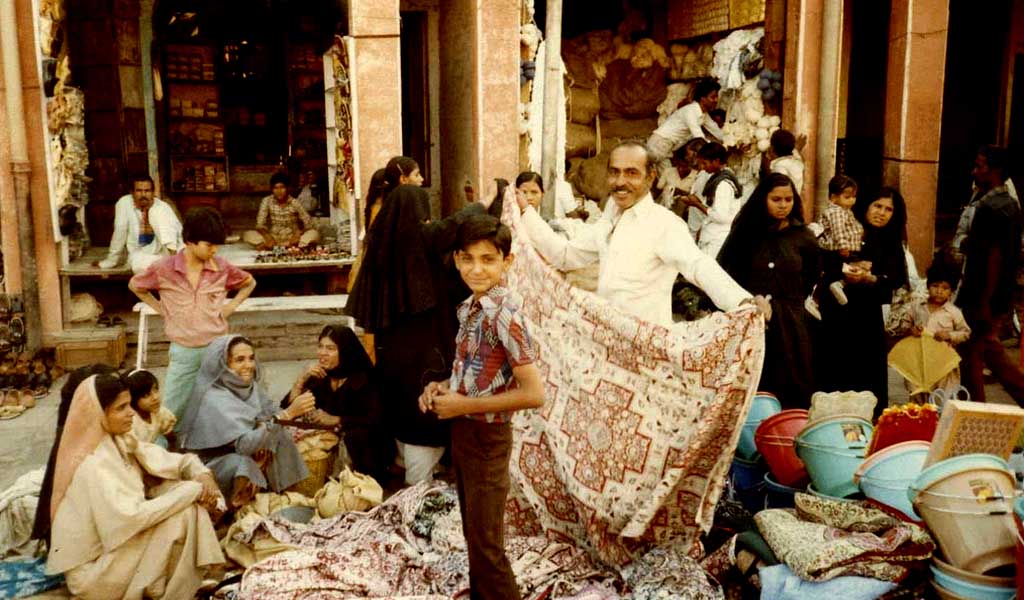 It is the oldest market in Jaipur and a quintessential representation of Rajasthan's Pink City, with most of the shops painted in pink. If you love jewelry, this is one of the best places to be. The market is renowned for exquisite Jaipuri jewelry made of gold, silver, emerald and diamond. Eye-catching Kundan jewelry is also famous here. The smaller lanes house innumerable shops selling gold, silver and gemstone jewelry that will amaze you. Johari Bazaar is also a shopper's delight for exquisite sarees and lehengas in vibrantly colorful bhandhej. For beautiful tie-and-dye sarees, head off to Jaipur Saree Kendra, Rana Saree Emporium, and Rooplaxmi. Also do not miss Jaipuri quilts (rajai), which is a hot-selling item at Johari Bazaar.
**Johari Bazaar is a mix of fixed-price showrooms and street shops where bargaining is the key mantra to get a fair price.
What to buy: gold, silver, emerald, diamond and kundan jewellery, sarees and lehengas, Jaipuri quilts
Timings: 10:00 am to 11:00 pm; open all days of the week
How to reach: Johari Bazaar can be easily reached via cabs, available everywhere in the city. Rajasthan State Transport Corporation facilities can also be availed.
Where to eat: Chokhi Dhani, Jaipur Jungle, Chitra Cafeteria, LMB, and Café Kalapani
2. Tripolia Bazaar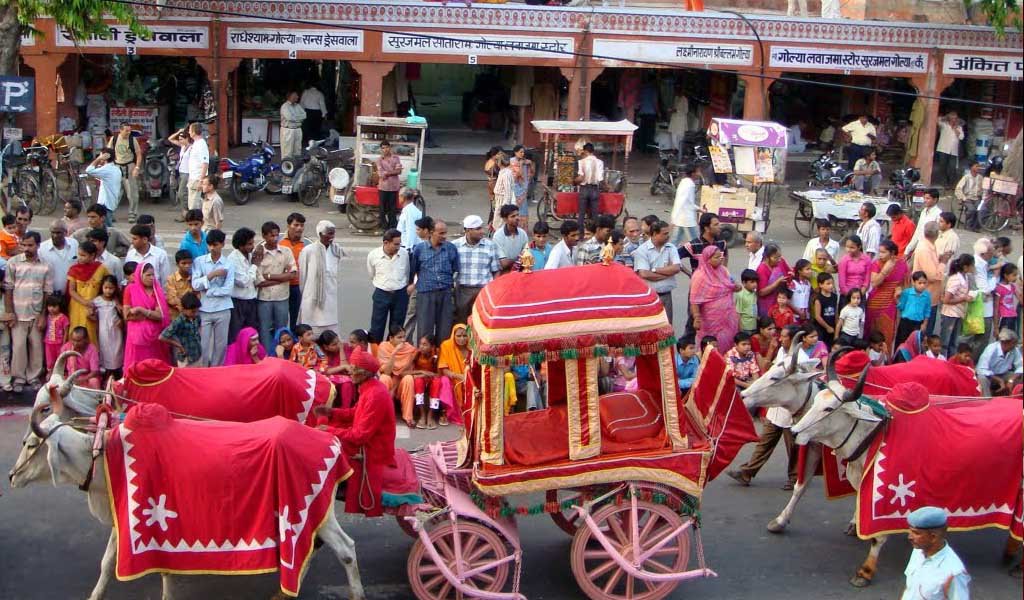 Being in Jaipur, you simply cannot miss shopping extravaganza at Tripolia Bazaar, one of the top markets in Jaipur.  Located between Manak Chowk and Chhoti Chaupar, the bazaar exudes a traditional charm that will melt your heart. Even if you are not in the mood to shop, simply take a walk around the market and soak in cultural wealth.Maniharonka Rasta is the USP of the bazaar, which is renowned for stunning lac jewelry, one of the trademarks of Rajasthan. Precious stones and beautiful carpets featuring Indo-Heratic designs are also famous here.
**Do not forget to bargain hard at Tripolia Bazaar since prices are excessively hiked here for tourists.
What to buy: Lac bangles, brass-ware, carpets, precious stones and jewelry
Timings: 10:00 am to 7:00 pm; closed on Sundays
How to reach: Tripolia Bazaar is strategically located at the heart of the city, and is easily accessible via local transportation facilities.
Where to eat: Jaipur Jungle, Chokhi Dhani Restaurant, Café Kalapani, Barbeque Nation, and Chitra Cafeteria
3. Gaurav Tower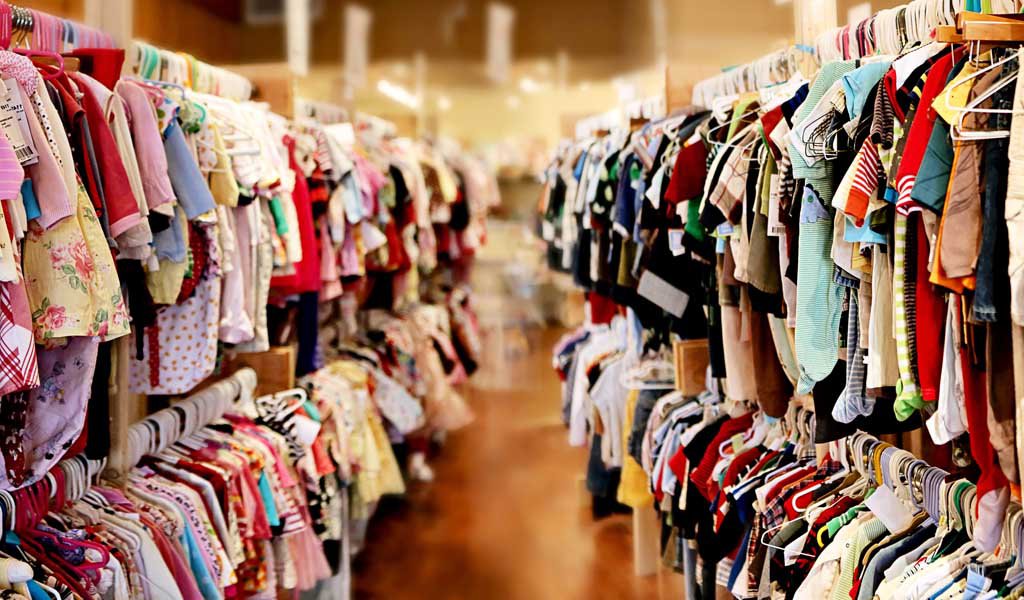 Located in Malviya Nagar, Gaurav Tower is one of the best places for shopping in Jaipur. It is an interesting concoction of shopping and dining extravaganza, family entertainment, and leisure. The shopping mall houses an eclectic collection of more than 100 retail showrooms      featuring top-notch national and international brands. If you are brand-conscious or looking for a perfect destination for fun, food and shopping, Gaurav Towers is one of the ideal places to be.
**All the shopping outlets here are absolutely no-bargain shops. However, check whether discounts are available or not. Carry good money as shopping here can be expensive.
What to buy: Branded clothes, shoes, electronics, furniture, jewellery, perfumes, and many more
Timings: 9:30 am to 11:00 pm; open all days of the week
How to reach: Gaurav Towers is a popular shopping centre in Jaipur, and is well-connected via cab, auto rickshaw and bus.
Where to eat: There is a food court and other restaurants in Gaurav Tower that serve lip-smacking delicacies around-the-clock
4.Bapu Bazaar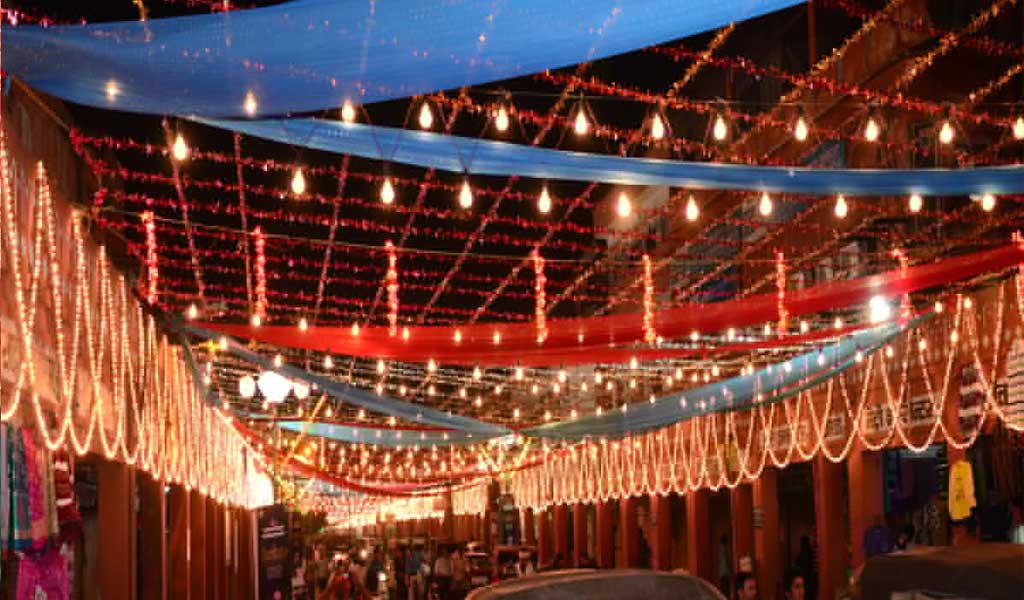 Owing to its vivaciousness and availability of a myriad of Rajasthani products, Bapu Bazaar has emerged as one of the best places to shop in Jaipur. Leather products and Mojari (Rajasthani footwear made from soft camel leather) are most famous here.Besides, there are innumerable shops selling quintessential Rajasthani textiles, sarees and lehengas, perfumes, sandstone and marble carvings, and handicrafts items. It is the best place to buy exquisite souvenir or memorabilia to capture the moments of your tour to Jaipur.
**It is one of the best bargain markets in Jaipur. So, do bargain to get the best bet. Even if you are not shopping, take a tour of Bapu Bazaar to discover the colourfulness and vibrancy of Jaipur. Don't miss to taste kulfifaluda here.
What to buy: Mojari shoes, camel leather products, handicrafts, textiles, marble and sandstone carvings, and Rajasthani souvenirs
Timings: 10:30 am to 7:30 pm; open all days of the week
How to reach: Bapu Bazaar is located at the heart of Jaipur, on MI Road, well accessible from any corner of the city via bus, auto rickshaw and cabs.
Where to eat: Indian Ice Cream and KulfiFaluda, Laxmi Chat Bhandar, Valentine Café, and Garam Masala
5. Nehru Bazaar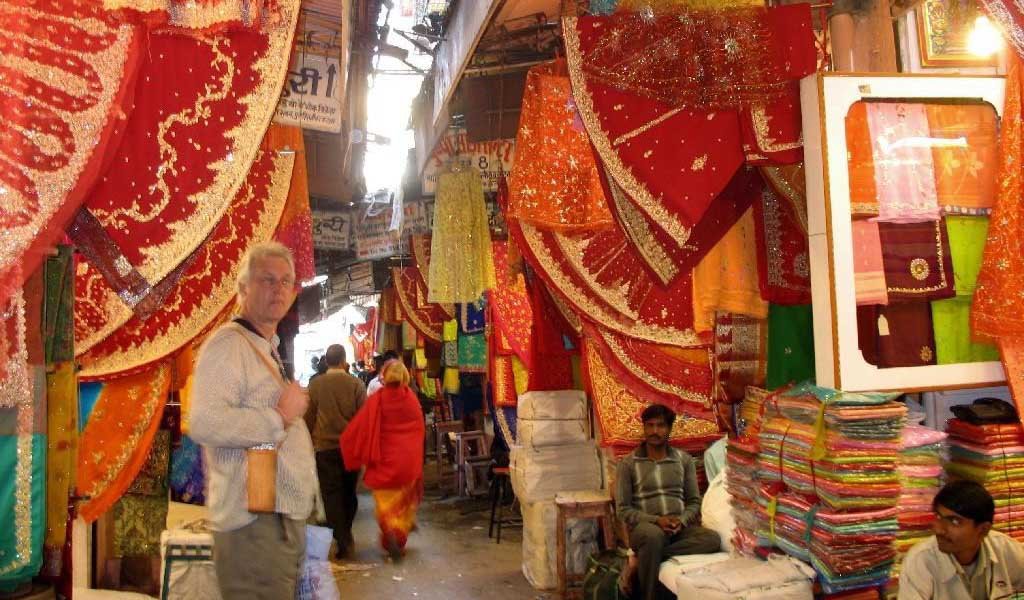 It is a traditionally built market, popular for readymade garments, household items, footwear, bags, and gifts. There are also numerous shops demonstrating authentic Rajasthani crafts. A vibrant and colorful market, you can find everything in Nehru Bazaar, from textiles to perfumes to Rajasthanijootis and trinkets. Exquisite blue pottery is also famous here. It is located on MI Road, at close proximity to Kishanpol Bazaar and Chaura Rasta, and is the ideal place to take back beautiful souvenirs for your friends and family.
**Try bargaining skills to have the best deal. Products are typically over-priced here; hence, bargaining can get you a good bet.
What to buy: Rajasthani jootis, trinkets, perfumes, and ready made garments
Timings: 10:30 am to 7:30 pm; open all days of the week
How to reach: Nehru Bazaar is located on M.I. Road, at the heart of the city. State bus, private cabs and auto rickshaws commute between the market and other major parts of Jaipur.
Where to eat: Mohan Restaurant, Neelam Dhaba, Guddu Softy Corner, Dev Hotel, and Purana Pandit PavBhaji
In addition to these, there are many other shopping places in Jaipur that ensure a truly memorable experience for tourists and locals alike. For more high-end shopping, head off to posh shopping malls in the city namely MGF Metropolitan Mall, The Tritton, City Pulse, World Trade Park, and Ganpati Plaza.On the other hand, other popular street markets in Jaipur include Chaura Rasta, Kishanpol Bazaar, Badi Choupad's Main Market, and Chandpole Bazaar.
If the above shopping experiences are alluring you, book your Jaipur tour package with Waytoindia.com by writing to us on info@waytoindia.com or calling us on 8882224422.