Be it entertainment, food or filling bags with cool new stuff, malls are undoubtedly a perfect place to hang out, especially so with limited time-frame at your disposal. If you wish to experience outdoor fun without driving off to some holiday destination, malls are the right place to be. Being in a mall helps you experience the euphoric feeling that is rejuvenating and relaxing at the same time. Most of us love to shop, and there is no greater stress-buster like a few hours of blissful shopping. From jolly 60 year olds to naughty 6 year olds – everyone loves to chill out in malls. Some of the popular malls in Pune include Pune Central Mall, Amanora Town Centre, Mariplex Mall, InOrbit Mall, Krome Mall, Fun and Shop Mall, Sinew Mall, Westend Plaza, Cinta Mani Plaza, etc.
Let's look at what 3 biggest malls in pune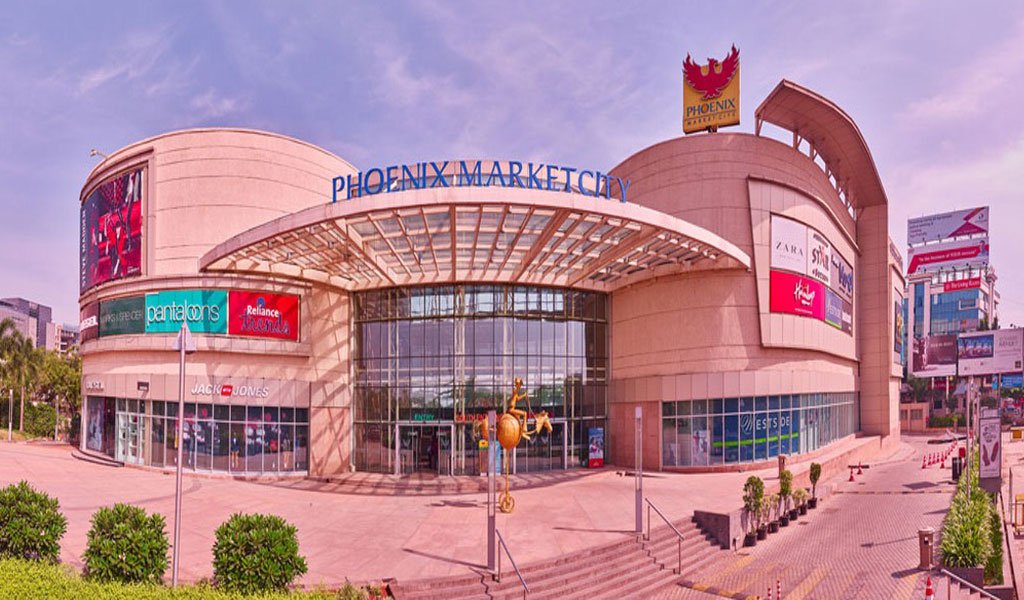 [su_heading size="17″ margin="60″]#1. Phoenix Market city, Viman Nagar, Pune[/su_heading]
Phoenix Mall is by far the biggest and trendiest mall in Pune; a place where you can find hordes of foreign tourists and local citizens enjoying the international ambience of the mall. Surprisingly, though Phoenix Marketcity Mall is a newly constructed one, it still attracts sizeable chunk of avid shoppers from all over India and abroad. Opening time of the Mall is at 11 a.m. while the closing time is scheduled at 11 p.m. every day of the week.
Shopping Zones in Phoenix Mall
Phoenix Marketcity is a one-stop destination for shopping. Be ready to feast your eyes on some of the top-class brands in the globe and feel the thrill of shopping like a true shopaholic. Some of the famous cloth brands include Pantaloons, Biber, Provogue, West Side, Marks and Spencer, Levis, Louis Philippe, Van Heusen, Liliput, Reliance and Cotton World to name a few.
Entertainment Arenas in Phoenix Mall
Similarly, the entertainment arena features two major sections- entertainment areas for kids and entertainment areas for the adults. Kids love to fun and frolic at 'The Kids' Zone' in a gala world of games, toys and creativity to unleash their artistic talents. Meanwhile adults can relax their weary selves by watching the latest movie in the PVR multiplex Cinema or try their luck at the 'Bowling Alley'.
Food Courts & Cafés in Phoenix Mall
Dining at the Marketcity is an experience in itself. Both, Indian as well as international cuisines are available at various food courts spread over the first and second floor of the mall. Those wanting to taste the European, Mediterranean or Chinese cuisines have various options such as Incognito Restaurant, Bar and Café, Falafel, KFC or the Rainforest Restaurant Bar.  You can also visit Chili's Diner, What's Your Poison Bar or the BluO Diner. Visitors preferring desi Indian food can check out places such as Kailash Parbat, Paratha King, Dosa & Chutney, Moti Mahal, etc.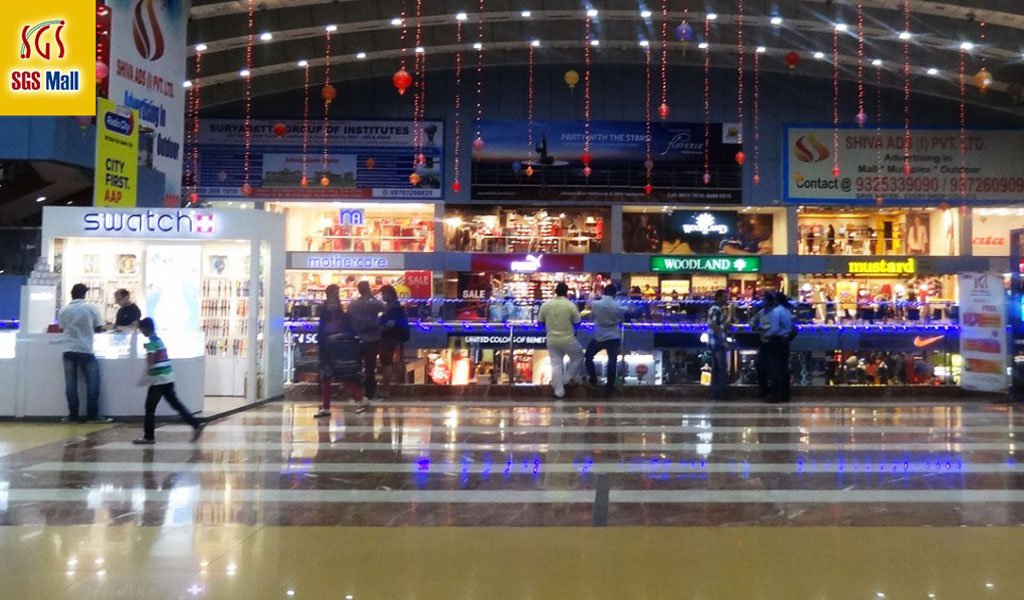 [su_heading size="17″ margin="60″]#2 . SGS Mall, Moledina Rd, Camp, Pune[/su_heading]
SGS Mall situated in the posh Camp Cantonment Area, is one of the prime malls in Pune. It is said to be one of first realistic malls in Pune. SGS Mall is a shopper's paradise with various international fashion brands, sportswear, branded showrooms for shoes and accessories, kid's wear, top cosmetic stores, multi-cuisine eatery joints and amusement zone for kids. The Mall is open to public on all days from 10.30 A.M. to 9.30 P.M. except on Sundays.
Shopping Zones in SGS Mall
You can bring over family, friends and colleagues to enjoy the shopping experience in SGS Mall. Some of the top brands for clothing and fashion accessories are Felicita, Fastrack, Landmark, Bata, Louis Philippe, Mark & Spencer, VOI Jeans, Mother Care, Me n Mom, Mac V, mustard, Skybags, W, Westside, Bombay Dyeing, The Time Factory, Swatch, etc.
Entertainment Arenas in SGS Mall
Many promotional and entertainment events are conducted in SGS Mall on a regular basis. There are celebrity visits, spot-on games for kids, competitive events for both adults as well as kids. Moreover, music lovers can revel in DJ set environment on the first floor.
Food Courts & Cafés in SGS Mall
The multi-cuisine restaurants at SGS Mall offer wide variety of quality foodstuff to visitors. For American fast food lovers, there are numerous eatery outlets such as Pizza Hut, Mc Donald's and the Subway. Yo China is for those preferring Chinese food, similarly North Indian food is available at Faso's, AHA Snack Bar and Utsav. Indulge your taste buds with sumptuous sweets in dessert parlours inside the Mall. Some of the popular shops are Cocoberry, Gelato. Vinto, The Cake & Cream Factory, Baskin Robbins and Donut Magic.

[su_heading size="17″ margin="60″]#3 . Ishanya Mall, Yerwada[/su_heading]
This Sprawling mall spread over a carpet area of 1, 40,000 sq. ft. It is Pune's biggest mall that focuses on home decor furnishings, art, multi-cuisine diners and fashion brands. In the interior & home design section, there are over 50 international brands to cater to your select needs. The mall is open from morning 11 A.M. to 10 P.M.
Shopping Zones in Ishanya Mall
Some of the popular international brands and shops for Home & Decor such as HomeTown, In Living, Area, Sleek, Bose, @home, Hettich, Houslife, Blanca, Natural Living, Tilting Art Gallery, Flex Stone and Accessories provide variety and multiple choices for happy customers who are interested in home furnishing products.
Entertainment Arenas in Ishanya Mall
Music lovers cannot miss the glitzy performance club 'blueFROG', which showcases songs and music by some of the greatest artists in domestic and international arena. The club is an addiction in itself for music revellers. You can also party your way in with friends at Pubtown club and enjoy melodious music, dancing and chilled beer.
Food Courts & Cafes in Ishanya Mall
Music, laughter, food and happiness find all these factors in Ishanya Mall. Visit the exotic food court to taste the share of sweet-sour combinations. You can experience good quality Indian street foods at the 'Foodstreet' section in Arcade 6.
Be it for playing games, shopping, dancing, watching the latest movie, eating at swanky restaurants or simply to gawk at the display windows; every other person is addicted to the rich experience of visiting these malls.
[mc4wp_form]