Mumbai, a city of dream is also renowned across the country for its glittering bazaars, lavish malls and high-end shopping outlets. With wide-stretched lively wayside stalls selling everything from fashion jewellery to chic clothes and trendy footwear, one can have several reasons to shop in Mumbai.  It is the city where shopping malls and bazaars go hand in hand and receive equal visits. The southern portion of Mumbai greets shopaholics with world famous shopping hubs like Crawford, Colaba and Fashion Street, while the suburbs are renowned for Hill Road, Linking Road and Lokhandwala Market.Here we list down the famous shopping places in Mumbai. So pull up your socks, take your debit cards, carry some cash and entice your shopping buds to shop for the best in the city.
Famous Shopping Places in Mumbai
Colaba Causeway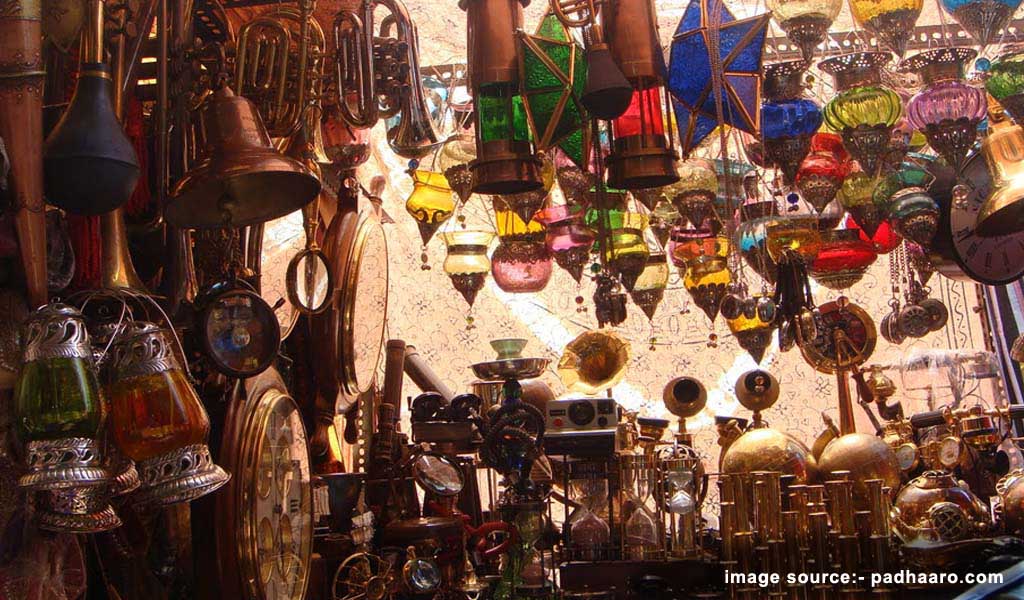 The best example of everything under one roof, Colaba Causeway is famous for selling the most stylish and affordable apparels, bags, sandals, handicrafts and everything you can imagine. Visited by Richie Rich, middle class, locals and tourists equally, the shopping carnival at Colaba Causeway market is worth experiencing. Not just shopping, the place is also known for Leopold's Cafe or Cafe Mondegar , reason why we have listed it amongst the famous shopping places in Mumbai.
Address:Colaba Causeway, Colaba, South Mumbai.
Famous for: accessories, incenses, apparels, brass items and books
Opening Hours: Daily 09:00 a.m. to 10:00 p.m.
Crawford Market


The most popular market of South Mumbai, Crawford Market is famous for selling every item at wholesale rates. One can buy fruits and vegetables at a relatively lower price here. The market also has one section which is devoted to pets of all breeds, shapes and sizes.
Address:Dhobi Talao, Mumbai, Maharashtra – 400001
Famous for:Fruit, vegetables, food, flowers, cosmetics, shampoos, soft toys, household items, birdsand other pets.
Opening Hours:All days except Sundays, 09:00 a.m. to 08:00 p.m.
Chor Bazaar


Don't worry! It's a place where everything is sold legally. Don't go by its name; it is the pride of Mumbai when it comes to shopping. One of the oldest markets in Mumbai, the market is famous for selling vintage items and replica of high end brands. Originally started as 'Shor Bazaar,' this place has a history crossing 150 years.
Address:Mutton St, Kumbharwada, Byculla, Mumbai, Maharashtra
Famous for:Antiques, bronze items, vintage items, trash & treasure.
Opening Hours:Daily except Friday from 11:00 a.m. to 07:30 p.m.
Linking Road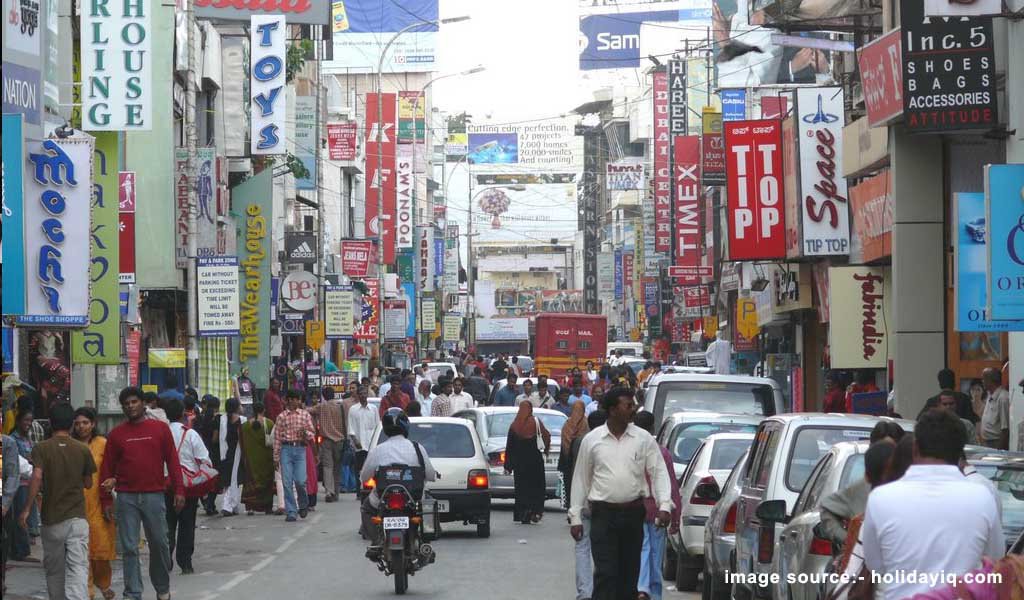 Presenting a unique amalgamation of East and West (traditional meets modern), Linking Road is a famous roadside shopping bazaar, where shops line with brand name shops. A place selling the most stylish items, Linking Road is bargainer's hub.
Address:Linking Road, Bandra (starts from Waterfield Road intersection)
Famous for:Shoes, bags, clothes, junk jewelleries and other accessories
Opening Hours:Daily from 10 a.m. to 10 p.m.
Zaveri Bazaar


Popularly known as the bazaar that always glitters, Zaveri Bazaar is one of the most popular jewellery markets in India.It is the place where tourists can find a number of small jewellery shops selling precious stones and jewellery of different and unique designs. It is also the biggest hub for B2B merchandizing.
Address:Sheikh Menon St, LoharChawl, Mumbai, Maharashtra
Famous for: Gems and jewels
Opening Hours:Daily except Sundays, 10:30 a.m. to 07:30 p.m.
Mumbai Shopping Malls
Mumbai is one of the most colourful and grandest shopping destinations in India. Apart from traditional bazaars and street-side shopping, one can find huge malls in Mumbai. Most of these malls are famous across the country for its space and accommodating every brand.
Some of the most popular malls in Mumbai are:
High Street Phoenix (Lower Parel – Daily from 11:00 a.m. till midnight),
R-City Mall (Ghatkopar – Weekdays, 11 a.m. to 9:30 p.m. weekends 11 a.m. to 10 p.m.),
Phoenix Market City (Kurla – Daily from 10:30 a.m. till midnight),
Infiniti Mall (Malad – Daily from 11 a.m. to 11 p.m.),
Oberoi Mall (Goregoan – Daily from11 a.m. until 10 p.m.)and many others.
Other famous places to shop in Mumbai are:
1.Atria Mall, Worli
2.Viviana Mall, Thane
3.Fashion Street
4.Hill Road
5.Bhuleshwar Market(famous for selling wedding items)
6.Mangaldas Market (famous for wedding items)
If you are planning to visit Mumbai and Goa and need expert advice or help ,you can go through Mumbai Goa Beach Tour on http://waytoindia.com/mumbai—goa-beach-tour