The pretty pink city of Jaipur is not just well known for its sightseeing options but also for being a base to explore some of the nearby tourist attractions around. Here are some of the nearby tourist attractions that can be easily included in your trip to Jaipur.
Picnic Spots Around Jaipur
Ajmer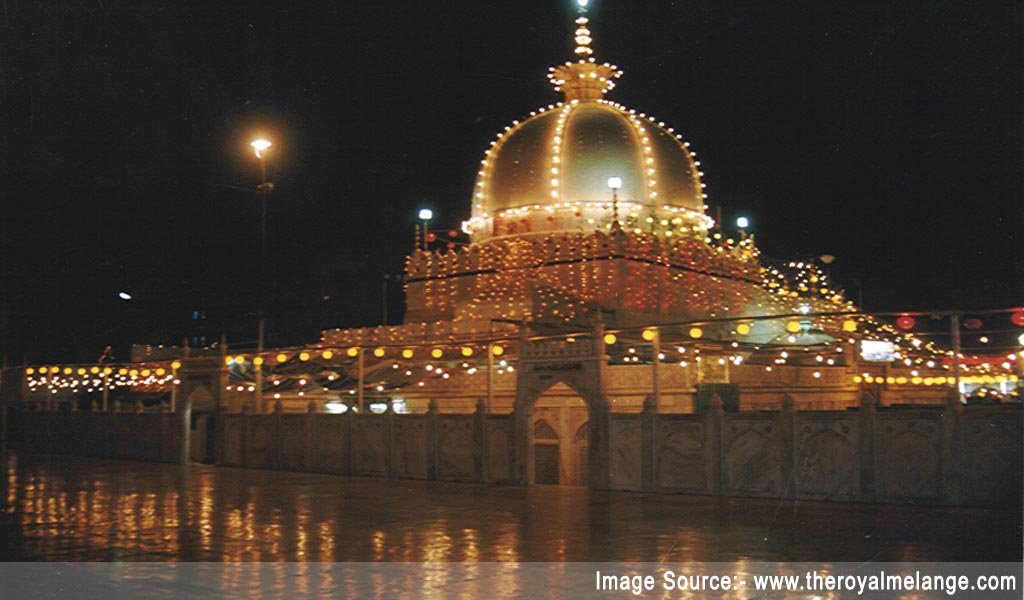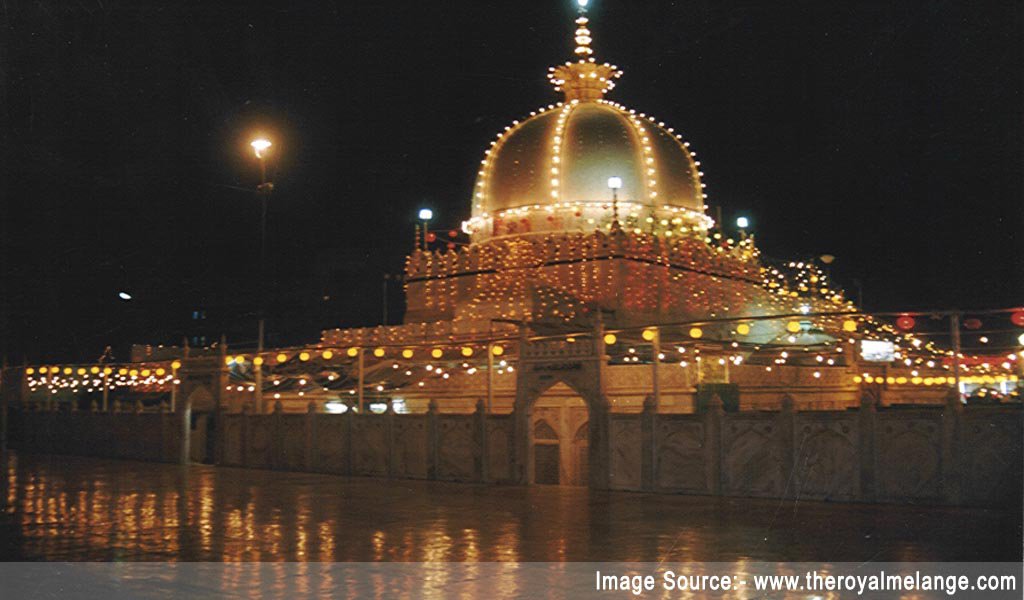 Blessed with immense natural beauty, Ajmer is flanked by mountains on all sides, which makes it a popular tourist attraction. It is also a renowned pilgrim centre, which represents a subtle blend of Hindu culture with Sufi traditions. It is located 132 km. from Jaipur.
Bagru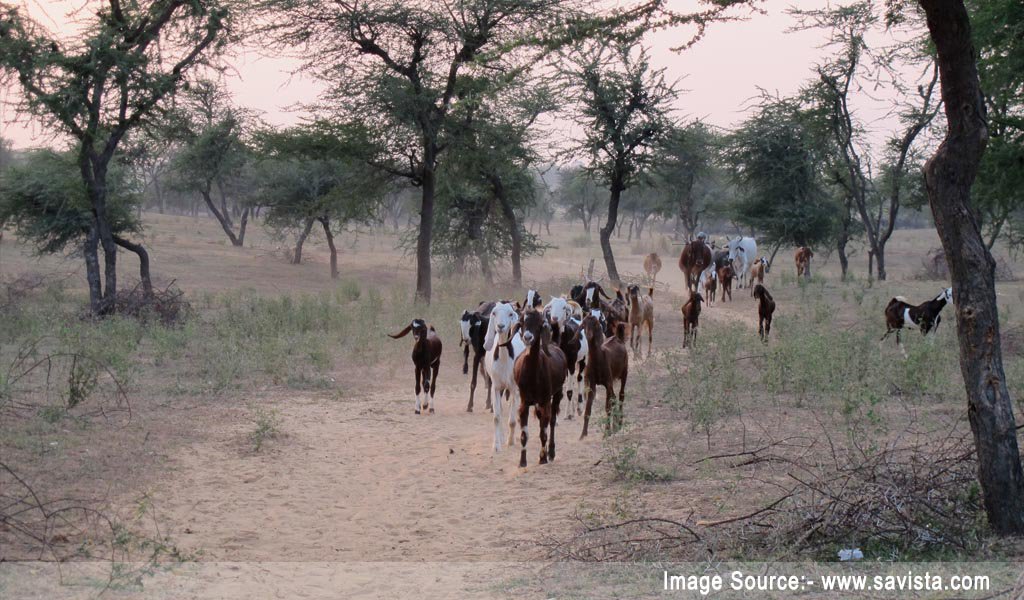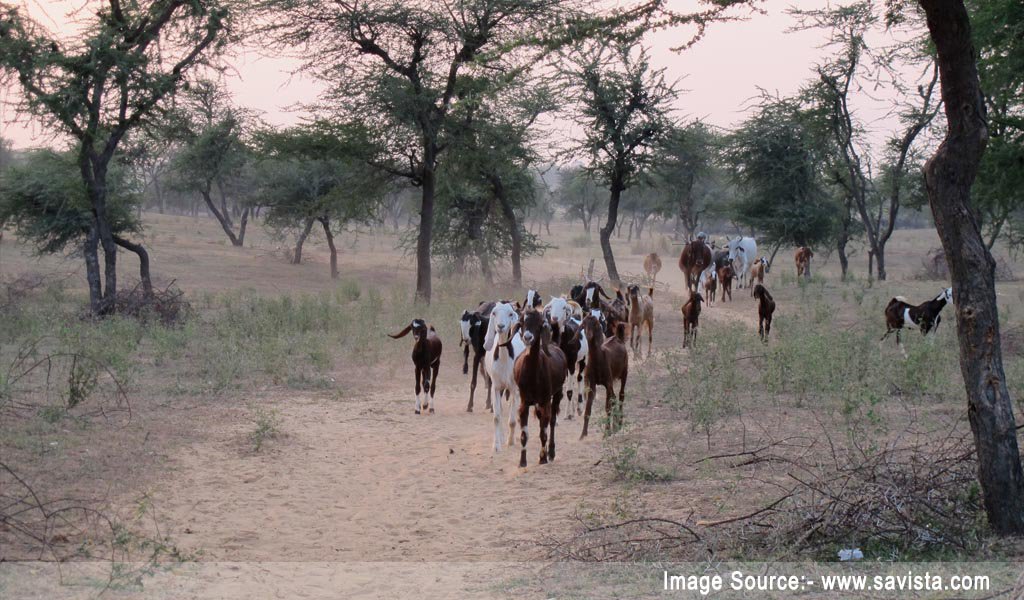 Bagru is a small village that is located at a distance of 35 km. south of Jaipur, which is  famous for its unique wood block  hand printed cloth industry, known as Bagru print. Those who are interested to know more about the 300 year old traditional textile printing art can head to Chippa Mohalla (printer's quarter) to meet the highly gifted Bagru artisans. Bagru prints use only organic colours like indigo, turmeric and Fuller's earth to get the desired shades and these naturally dyed clothes retain their colour and brightness all their life.
Pushkar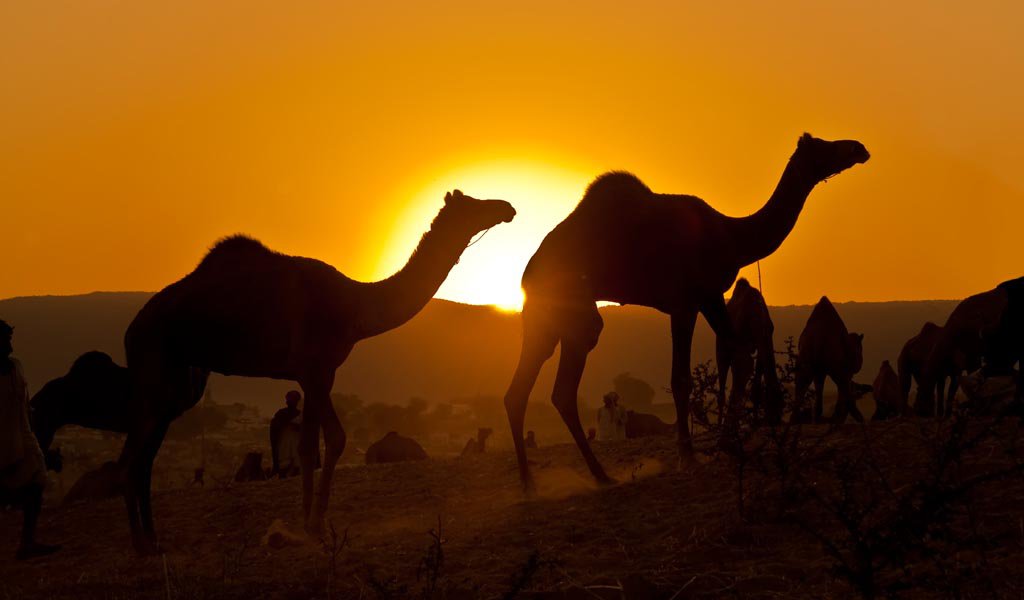 Situated in Ajmer district in Rajasthan, Pushkar is well known for its annual cattle fair called Pushkar fair, which draws tourists from all over the world. It is one of the most sacred pilgrimage destinations for the Hindus. The legend goes that when Sati died, Shiva cried inconsolably for so longthat two ponds were created by his tears- One at at Pushkar in Ajmer in India and the other at Ketaksha, in Pakistan. Nestled on the banks of the Pushkar Lake, this city is one of the oldest existing cities of India.
Ramgarh Lake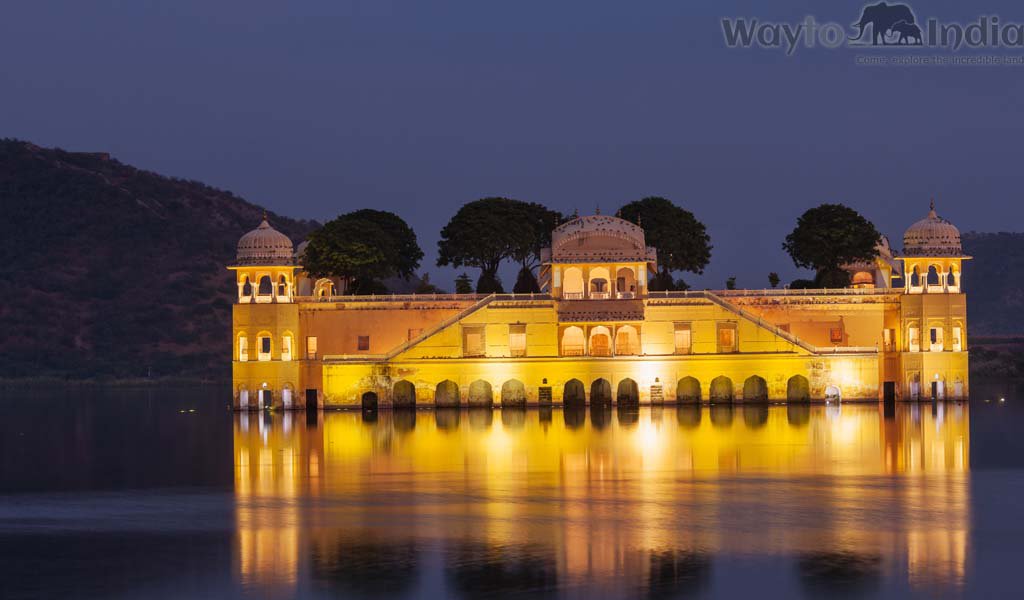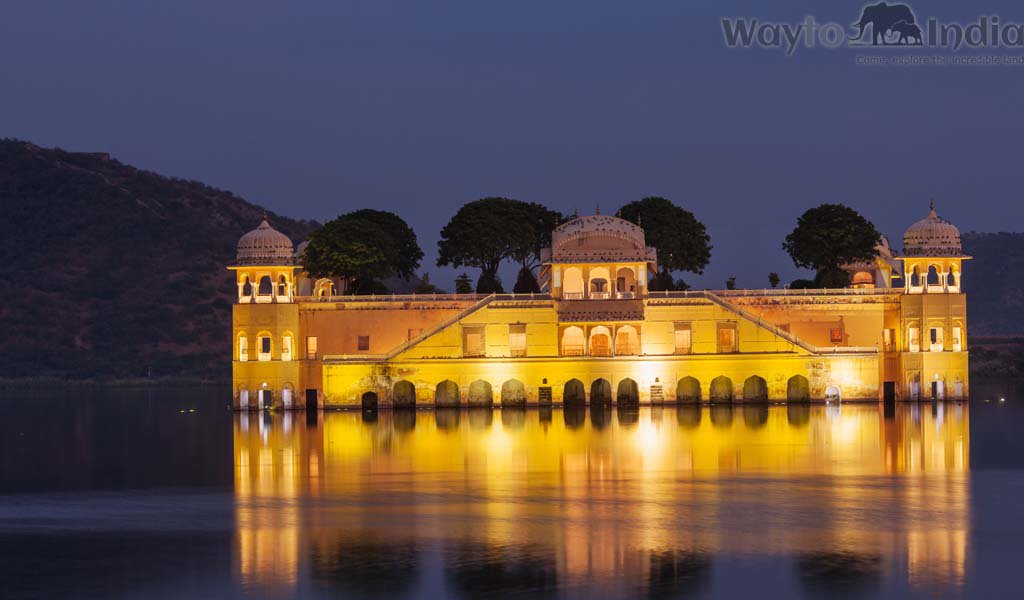 32 km from, this artificial lake is a popular picnic spot. Though the lakes get filled with water only during monsoons, it still attracts tourists for the beautiful views and the dense forests surroundingthe lake, which was made a wildlife sanctuary in 1982.  It supports a range of wildlife including lions, chital, and neelgai. The ruins of an old fort and temple of Jambwa Mata are the other tourist attractions nearby.
Samode Palace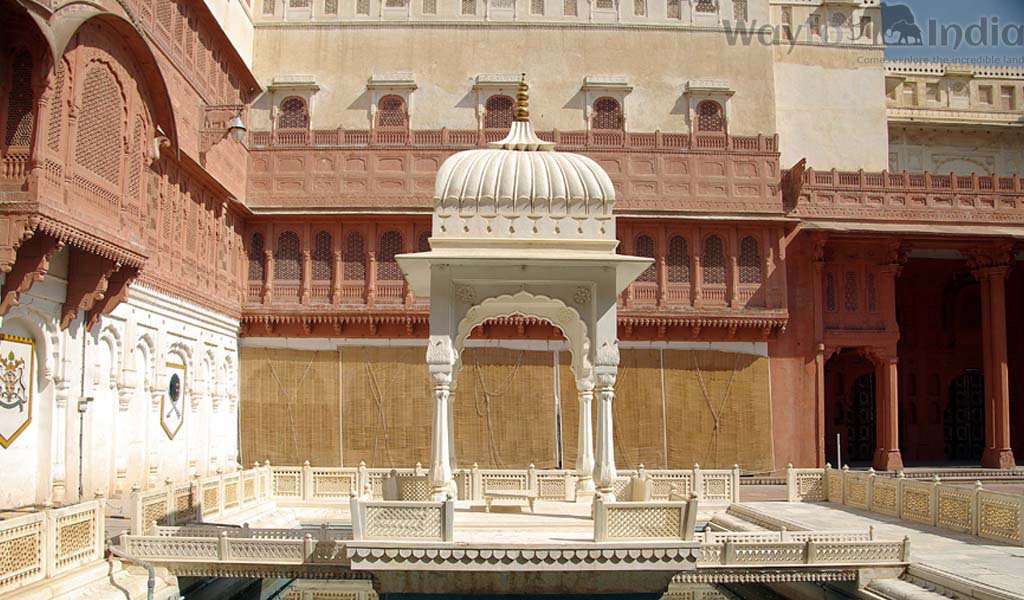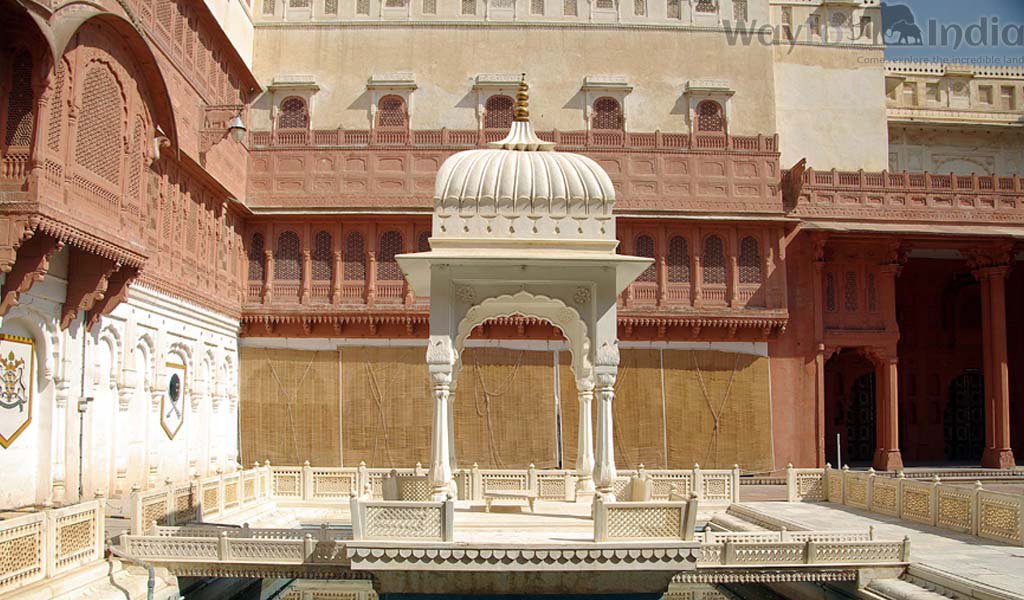 Located at a distance of 40 km from Jaipur, this ancient palace is a fine example of the Rajput haveli architecture. The palace built in sandstone stands at the foot of the Aravalli range of hills and has a fortress like setting. The ornate pillars, marble floors and old wall paintings add up to its grandeur and royal charm. It is now part of the Samode Heritage group of hotels that are run by the hereditary owners of these structures. It has been the backdrop for many Hindi feature films. The 1984 American HBO TV serial, The Far Pavilions, featuring Amy Irving, Omar Sharif and Christopher Lee was also filmed at Samode palace.
Alwar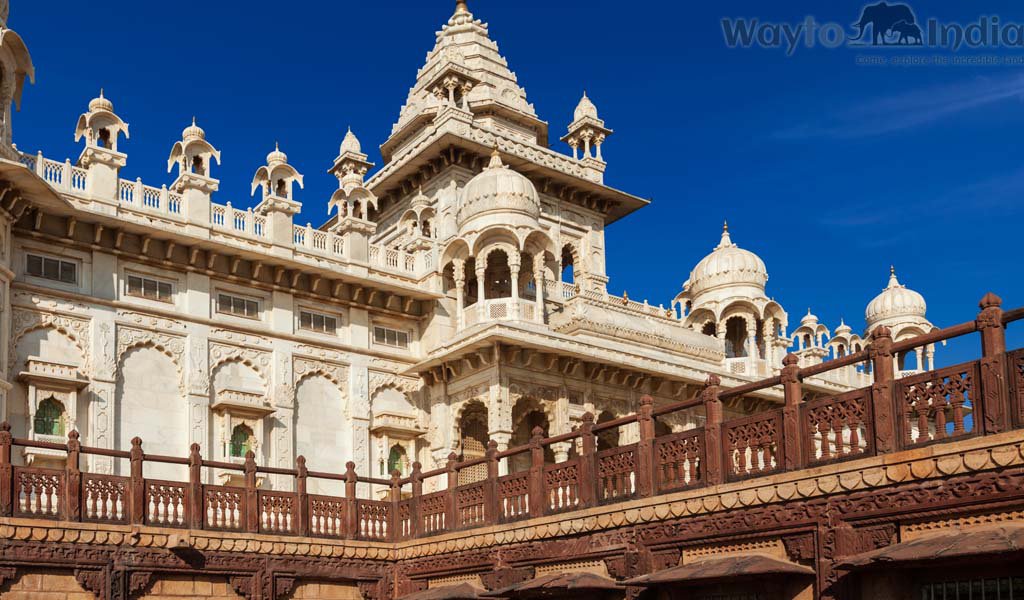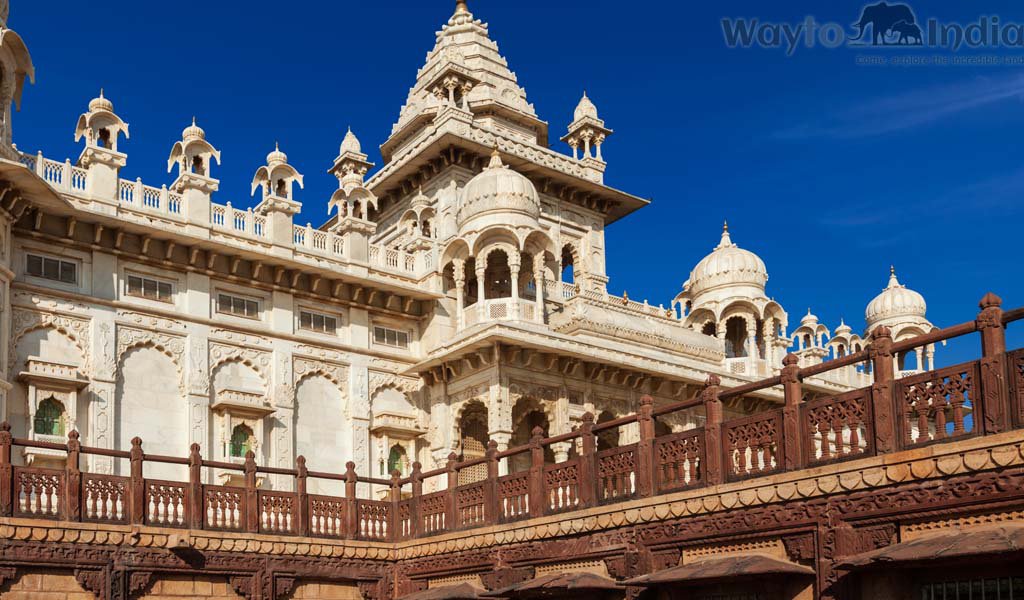 A beautiful hilly region tucked into the craggy rocks of the Aravalli Ranges, Alwar is thought to be where the Pandavas spend the 13th year of their exile in disguise. It is bestowed with various spectacular tourist attractions including beautiful lakes, palaces, temples, cenotaphs and forts. The Bala Quila or Alwar Fort dating back to 1550 is one of the must see attractions here. The City Palace and Vijay Mandir Palace are fine testimonies of architectural brilliance and craftsmanship. The Vijay Mandir Palace is well known for its sheer vastness and has 105 splendid rooms, a picturesque garden, and a lake. Some of the other attractions in Alwar include Jaisamand Lake, Siliserh Lake, Sagar Lake, Moosi Maharani ki Chhatri, Ruins of Bhangarh, Clock Tower, Kalakand Market, and Naldeshwar while travelling to Alwar.
Tonk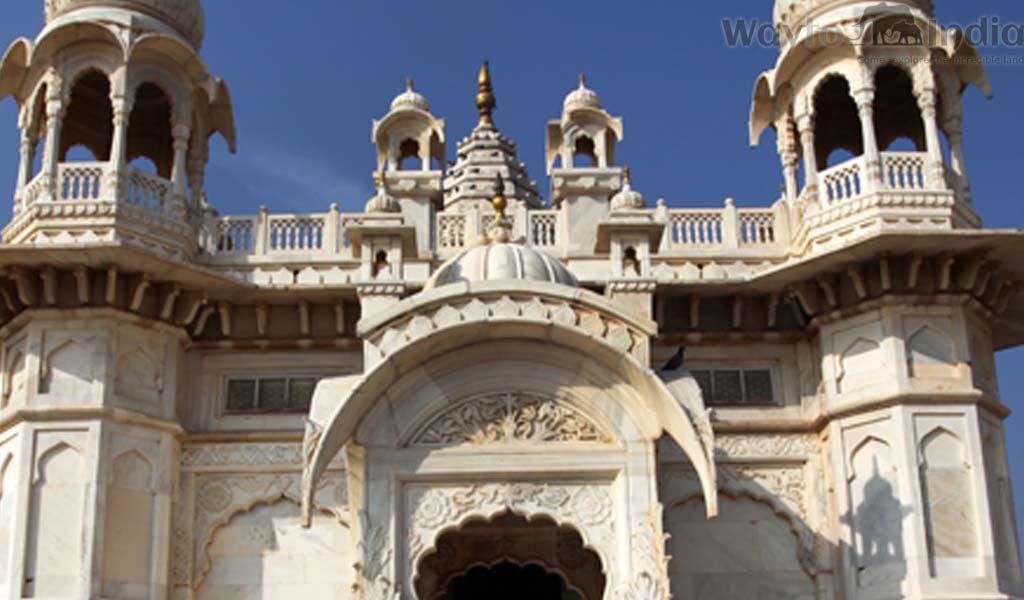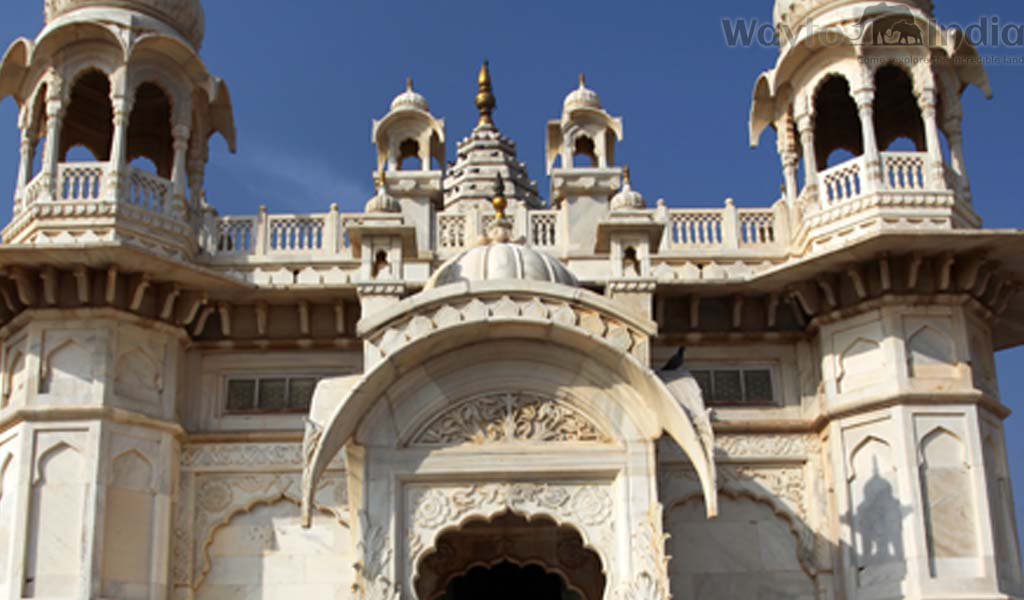 Nestled on the banks of the River Banas, Tonk is located at a distance of 95 km. from the city of Jaipur. There are several tourist attractions and historical and cultural monuments in Tonk. Sunehri Kothi or the 'Mansion of Gold' is one of the most popular tourist attractions in the area. Its walls are polished in gold, and the halls are decorated with enamelled mirrors, which haveearned it the name Sheesh Mahal. The historical Ghanta Ghar and the Jama Masjid are some other historical monuments in Tonk.
Sariska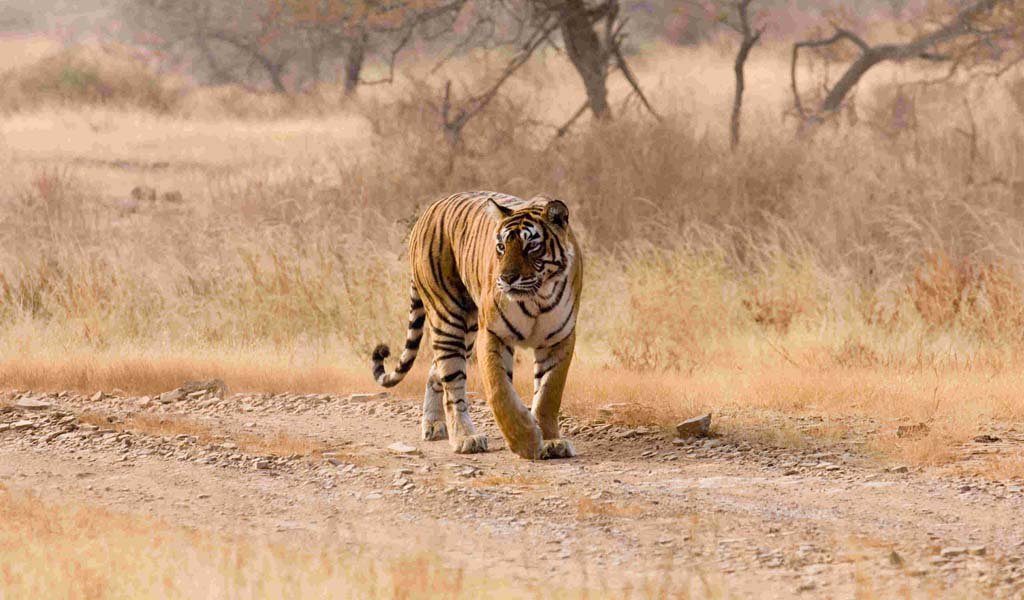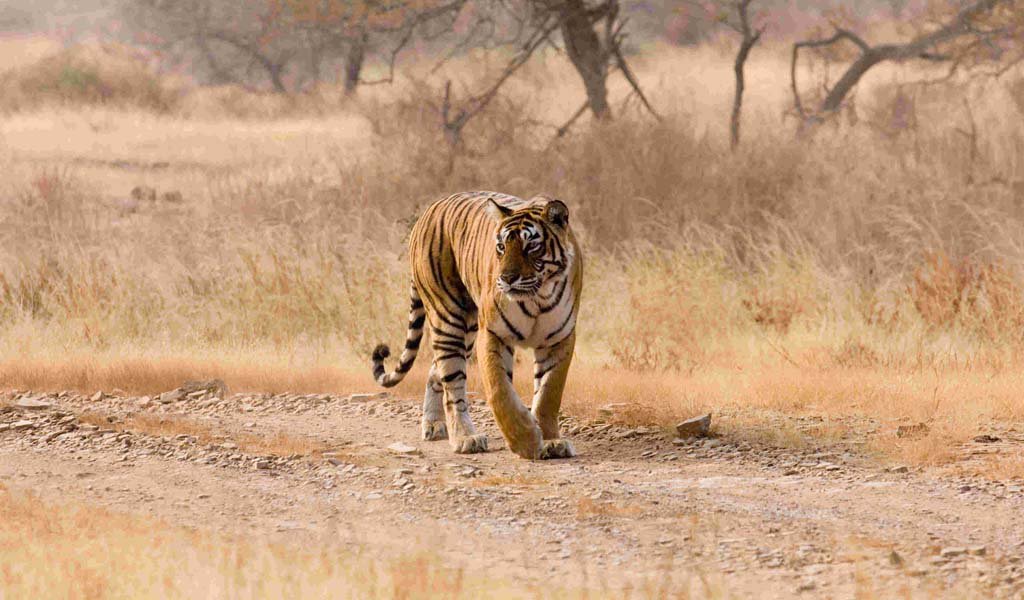 This popular tourist destination, which is famous for the Sariska National Tiger Reserve is at a distance of 110 km. from Jaipur. This wild life park is home to many wild life species including leopard, hyena, sambar, jackal and more and a jeep or elephant safari is the best way to explore the reserve. Sariska is also famous for its ancient temples and forts including the 17th century Kankawari Fort,the Bhangarh Fort, Pratapgarh Fort and Ajabgarh Fort among others. The Silserh Lake and Jaisamand Lake are the other popular picnic spots in Sariska. You can also visit the Sariska Palace, an erstwhile hunting lodge of Maharaja Jai Singh.
Make your trip to Jaipur a lot more interesting by including these easily accessible yet less explored day trip tourist destinations around the Pink city that involve only short drives.
[show_tagwebs_beauty_contact_popup_form id="1″]