India is a country full of diversity with an abundance of adventurous, romantic and naturally beautiful destinations. Listing a few tourist places in India is a tedious job.With the land stretching from north to south and east to west like a princess cut diamond, tourists can find amazing historical sites, beaches and mountains in one or another corner of India. With 29 beautiful, unique and historically rich states, tourists might often find it challenging to pick their top travel destinations for the coming year.We list here the best tourist places in India to aid you to plan your India Tour.
Tourist Places In India
Here goes our list of top 10 tourist places in India for foreign visitors, which can help you plan your travel schedule :
#1 Agra: The Ultimate Abode of Romance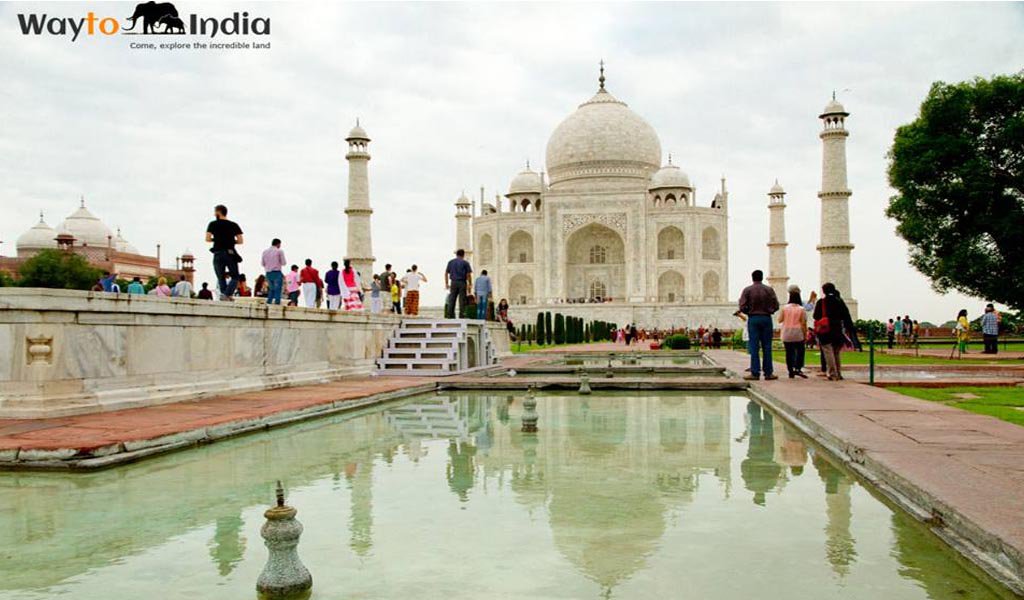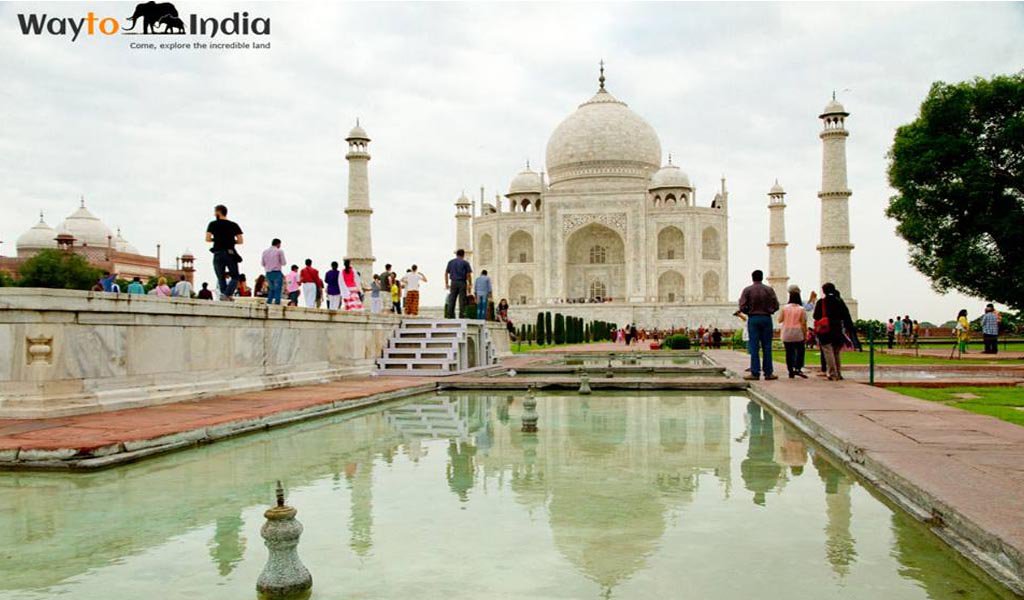 If you want to fall in love in the Mughal style,  Agra's Taj Mahal is the place to visit. An epitome of love and one of the Seven Wonders of the World, Taj Mahal was built by Mughal Emperor Shah Jahan in the memory of his
An epitome of love and one of the Seven Wonders of the World, Taj Mahal was built by Mughal Emperor Shah Jahan in the memory of his wife, Mumtaz. This 16th-century white marble structure that took 22 years to take shape, introduces the tourists to the magnificence of love as well as the grandeur of Mughal reign. The history and culture underlying in the city are evident through tall standing structures like Akbar's tomb, Jahangir's Palace, Agra's fort, Fatehpur Sikri and Sikandra Fort. The city also attracts religious crowd through Jama Masjid and Moti Masjid.
Special Tips for travellers visiting Agra :
Do not forget to view Taj Mahal from 2 of the most lovely viewpoints: First is from Red Fort at Agra & the other from Mehtab Bagh which lies in the north direction from Taj Mahal complex and is on the opposite side of Yamuna river.
Agra is famous for its leather footwear, do visit the bazaars to buy some of this beautiful footwear.
Agra is also famous for it Petha a local sweet which is yummy.
#2 Jaipur: Exploring the Rich Heritage of Rajasthan

The first planned city of India, Jaipur is also widely known as the 'pink city'. The magical city Jaipur lures the tourists with its majestic sites, royal surroundings and a whirlwind of old traditions mixed with present era. As you traverse the city, you can explore the creative passion of the city through monuments such as HawaMahal, Amber Fort, Jaigarh Fort, Nahargarh Fort, City Palace, Jantar Mantar, JalMahal, Rambagh Palace, Chandra Mahal, Diwan-E- Aam, Central Museum.From bandhani dupattas to mojris, from Rajasthani jackets to jootis, the city is bound to take your breath away with its popular shopping centres.
Special Tips for travellers visiting Jaipur  :  
Do not forget to visit Jaigarh fort from where you would be able to catch an aerial view of Amer Fort.
If you are a foodie and wish to experience the culture of Rajasthan, do visit Chokhi Dhani Resort on the outskirts of Jaipur.
To experience rural village life of Rajasthan, you may plan a trip to Rusirani, an ethnic village near Jaipur.
Pyaz Kachori at Rawat near bus stand is a must for those who love spicy and hot delicacies.
#3 Goa: International Beach Experience


A city of pristine beaches, Goa's 103kms coastline will lure you with its sunny sphere, tourist crowd, fenny(a local liquor) and water sports. Goa boasts of beautiful rustic beaches that can be visited around all seasons. Forget visiting Phi Phi Islands or Australia, the enchanting and scenic beaches in Goa will offer you everything from drinks to parties, solitude and laziness to sunbathing, seafood dining to local cuisine dining.
Special Tips for travellers visiting Goa :  
Remember to visit flea markets and Saturday night markets in Goa.
Also if you love adventure sports, Goa offers lots of water adventure sports what you may enjoy.
For those who love birding, Dr Salim Ali bird sanctuary located on western tip of Chorao island along river Mandovi offers real good time.
Goa is famous for its nightlife, visit a few clubs to enjoy the nightlife.
#4 Jammu & Kashmir: The Heaven on Earth

The land of mountains, sparkling rivers and shikaras, Chinar trees and cane, Kashmir has no equivalent and hence is a true heaven on earth. With its breathtaking landscapes and scenic beauty, Kashmir has a lot to offer to tourists in the form of Dal Lake, Pahalgam, Sonamarg, Gulmarg etc. The landscape of Kashmir is colourfully painted with Chinar trees.
The land of Leh & Ladakh is a perfect destination for bikers. Kashmir also has a lot to offer to tourists who love adventure sports such as skiing, golfing, skating and snowboarding. Kashmir's leather goods, pashmina shawls, blankets and dry fruits can fill in the rest of your free time.
Special Tips for travellers visiting Jammu & Kashmir: 
If you love solitude, stay at Nigeen lake instead of Dal lake which has now become very commercial.
Do check out the dry fruit and saffron selling shops on way to Pahalgam.
Do not forget to savour Kahwa, which is a traditional tea prepared with saffron.
Beware of people selling fake Pashmina shawls and buy such articles from government emporiums only.
#5 Kanyakumari: The Southernmost tip of India

image source: flickr.com (Sororveleda)
Famous for the stunning sunrise and sunset views, Kanyakumari is surrounded by three ocean bodies' viz. The Indian Ocean, Bay of Bengal and the Arabian Sea. Spirituality, scenic views and religion can all be explored in Kanyakumari.
Special Tips for travellers visiting Kanyakumari: Kumari Amman Temple, Vivekanand Memorial, Thiruvalluvar statue and Gandhi memorial are some of the worth visiting places in Kanyakumari.If you are travelling with kids, Baywatch amusement park is a nice place to enjoy.For food, try few of the south Indian delicacies at Sangam restaurant.
#6 Kerala: The Natural Relaxation Zone


If you are looking for some solace, natural beauty and therapeutic relaxation and massages, the green land of India, Kerala, is your destination. The glorious Arabian Sea provides the region with its beautiful backwaters. Deep coconut groves, curvy hills, aroma of spices and glowing rice paddies – all make Kerala a sought after tourist destination.
Special Tips for travellers visiting Kerala : 
If you can afford, stay one night at Rainforest resort inside Sholayar forest where each room's balcony opens to Athirappilly waterfalls.You would fall in love with this place.
Also, try staying in one of the lake facing cottages in Punnamada lake resort at Alleppey.
A one night stay in a floating cottage can be another experience you would never forget at Poovar Island.
You may book your Kerala Honeymoon Tour Packages by writing to us on info@waytoindia.com.
#7 Delhi: The Famous Capital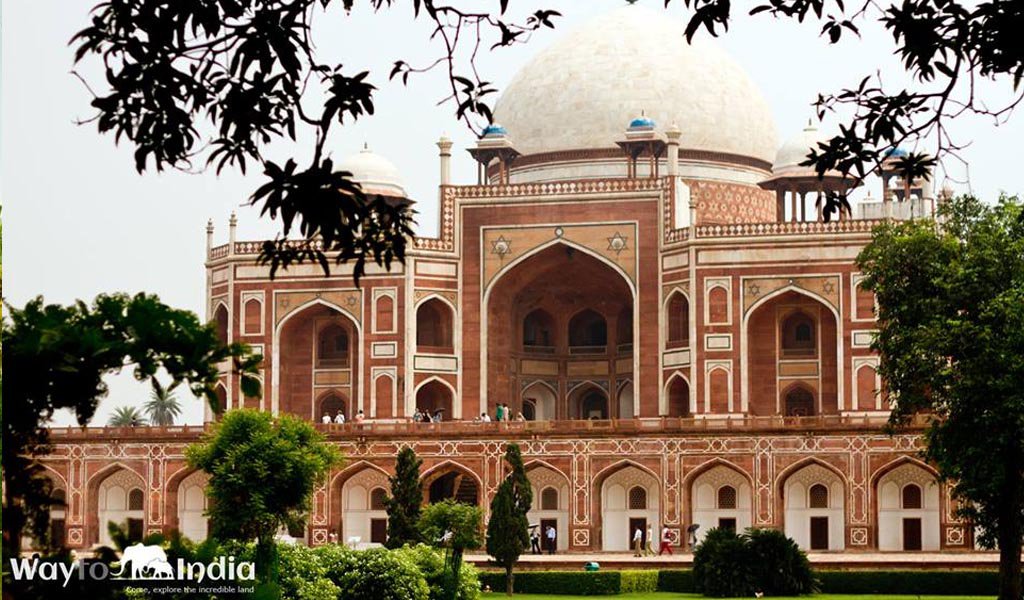 Delhi, one of the oldest and historic cities in India is not short of inviting tourists. The city boasts of most historic structures and world heritage sites like Humayun's tomb and Qutub-Minar. Delhi also holds the Red Fort, the Indian Parliament and various other government offices, the ultimate proof of Indian democracy.
Special Tips for travellers visiting Delhi : 
Remember to ride a rickshaw at Chandni Chowk and to try some mouthwatering street foods at Chandni Chowk (Jalebi at the corner shop in Dariba, Dahi Bhalla at Nataraj….the list is endless).
You may stopover at Gurudwara Sis Ganj and have darshan and savour the Guru ka Langar(Community food of Sikhs).
#8 Ajanta Ellora: Exploring Ancient Sculptures


If sculptures, carvings and paintings allure you, the astonishing and stupendous Ajanta Ellora caves, Unesco World Heritage Site, is not worth a miss. These caves contain immense, periodic sculptures and paintings of Lord Buddha. Located in Aurangabad, the magnificence and scope of these 34 caves emit spiritual power and demonstrate excellence in architecture and excellence.
Special Tips for travellers visiting Ajanta & Ellora : 
Do not commit the mistake of trying to cover these monuments in one day.These monuments need a good amount of time to cover.
Remember to take a government approved tourist guide to be really in a position to enjoy these marvels.You may contact any of the tourist guides mentioned on the Maharashtra tourism's official website on link https://www.maharashtratourism.gov.in/plan/guide-list
#9 Darjeeling: If You are a Tea Fan


How can you miss visiting Darjeeling, if you are a fan of witnessing snow-capped peaks, feeling the pleasant breeze while walking amongst the hills and drinking a warm cup of tea? The Queen of all Hill stations, Darjeeling is clad with natural beauty and offers breathtaking views of Kanchenjunga and Mt. Everest. The tea plantations in Darjeeling provide the tourists and experience on tea processing and an opportunity to experience original tea in India.
Special Tips for travellers visiting Darjeeling : 
If you are a nature lover, try out walking through the tea gardens witnessing how the tea leaves are plucked and processed to turn into that aroma filled cup of tea with which we start our day.
Instead of staying in the busy city, stay in a speciality lodge inside a tea garden.Some of the places where you may stay are Singtom Tea Resort, Makaibari Tea Estate and homestay at Kurseong, Glenberg Tea Estate and retreat, Tumsong Tea Estate and retreat, Goomtee Tea Estate and resort and Selim Hill Tea Estate and retreat.
Do enjoy the Darjeeling Toy Train experience as this train has been accorded UNESCO's world heritage status.
#10 Mysore: Experiencing the Charm of  Tipu Sultan


Planning a trip to Mysore during Dusshera is highly recommended. The kingdom of Mysore, once ruled by Hyder Ali and Tipu Sultan, offers the tourist a yummy food option in the form of Masala Dosas and excellent shopping option in terms of silk sarees.
Special Tips for travellers visiting Mysore: Visit Chamundi hills from where you can have an aerial view of the famous Mysore Palace(try it in the Dusshera days after sunset).Jaganmohan Palace is another good place to visit which houses Jayachamarajendra Art Gallery.Malgudi Cafe is a nice place to enjoy coffee at Mysore.Government's silk weaving factory is the best place to shop for silk textiles and sarees.
You may book your Bangalore Mysore Ooty Tour Package by visiting the link https://www.waytoindia.com/bangalore-mysore-ooty-tour-package and sending an enquiry.