If you love winters and absolutely enjoy thecold weather, it is not a bad idea to take a trip to visit some of the frozen lakes in India. Escaping the scorching heat can truly be a blessing in India. If experiencing the icy panoramas and the snow is on your priority list, pack your bags this winter and set out to visit some of these lakes at high altitudes which are not only cool, but also scenic and peaceful.
Below is our pick of Top 5 Frozen Lakes in India
1.Cholamu Lake, Sikkim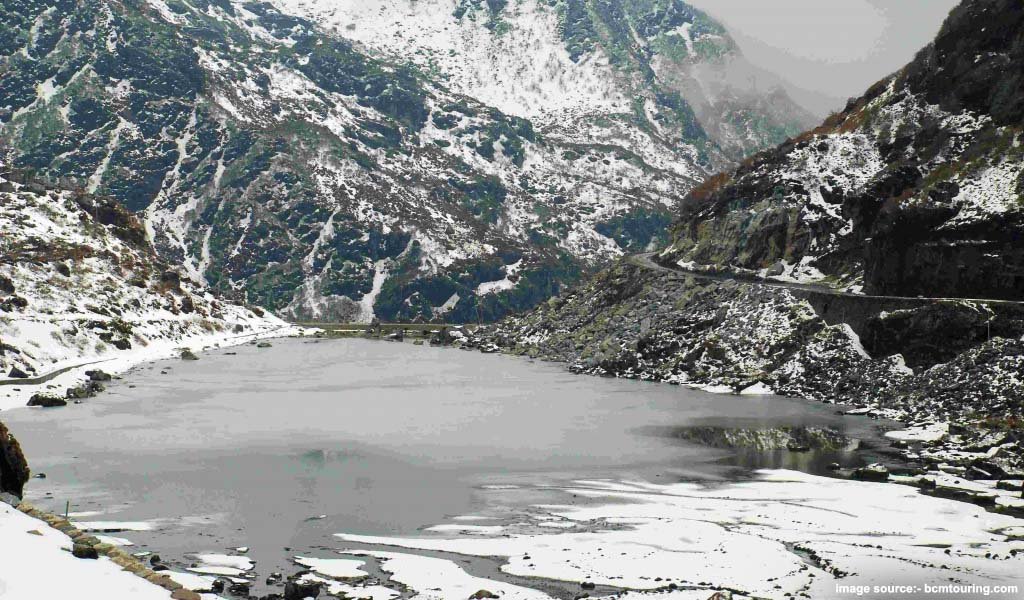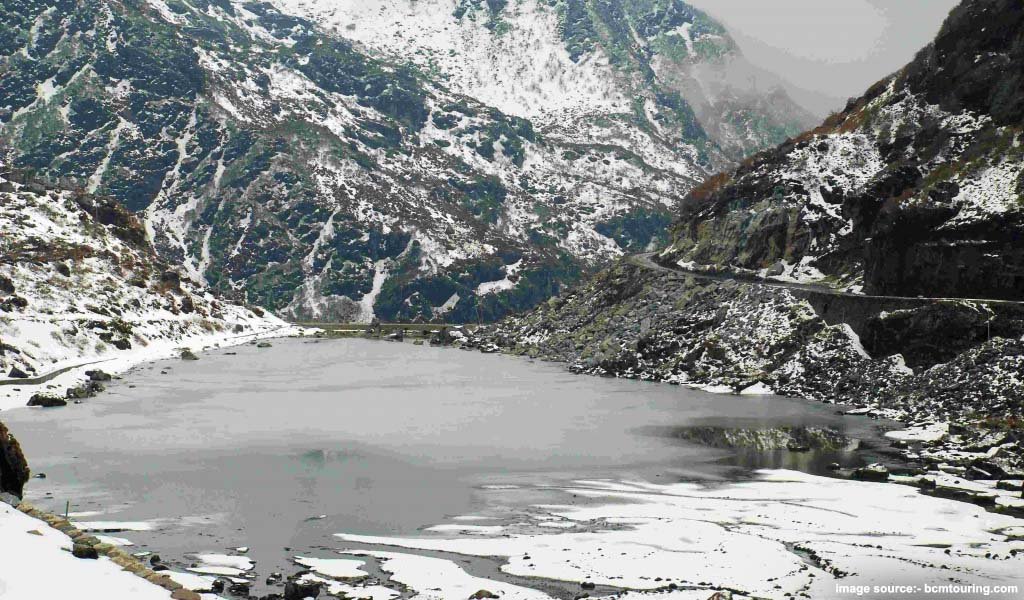 Cholamu Lake is situated in the Himalayan range at about 18000 ft.above the sea level and is the highest fresh water lake in India and 14th highest in the world. Located at a distance of 5-6 km from the Tibetian border, Cholaumu Lake is a part of sensitive army area. Hence, only Indian tourists can visit this lake and require both Army and Sikkim police to explore the scenic silent beauty of this lake, where fresh water flirts with ice before getting solid in winter. Flock of birds and reflection of mountains from the surrounding region makes the lake number 1 in Top 5 Frozen Lakes in India.
2.Gurudongmar Lake, Sikkim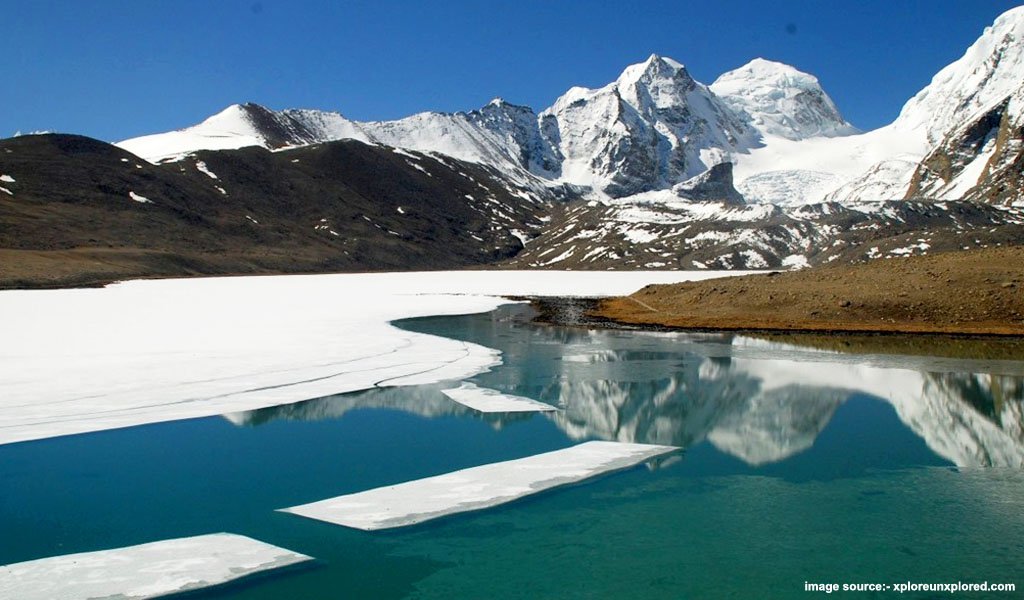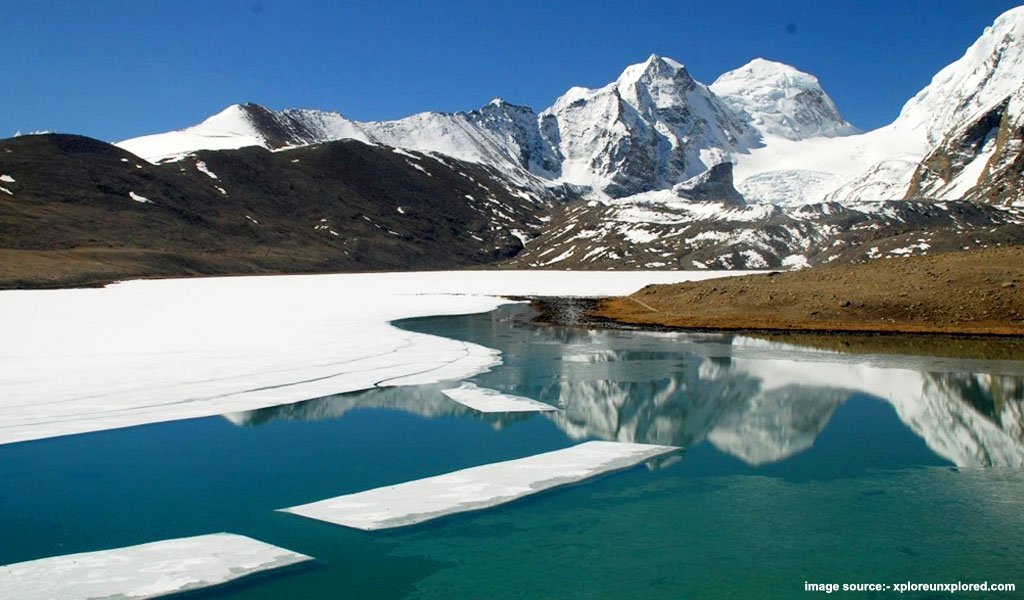 Located approximately at a height of 17800 feet above the sea level, Gurudongmar is the second highest lake in India. Named after Guru Dongmar, this spectacular lake is sacred to Hindus and Buddhists. The water of this lake is believed to have healing properties and hence has a religious appeal. Surrounded by panoramic views of Mount Siniolchu and Khanchendzonga, this beautiful lake remains milky in colour throughout the year.
3.Tsomoriri Lake, Ladakh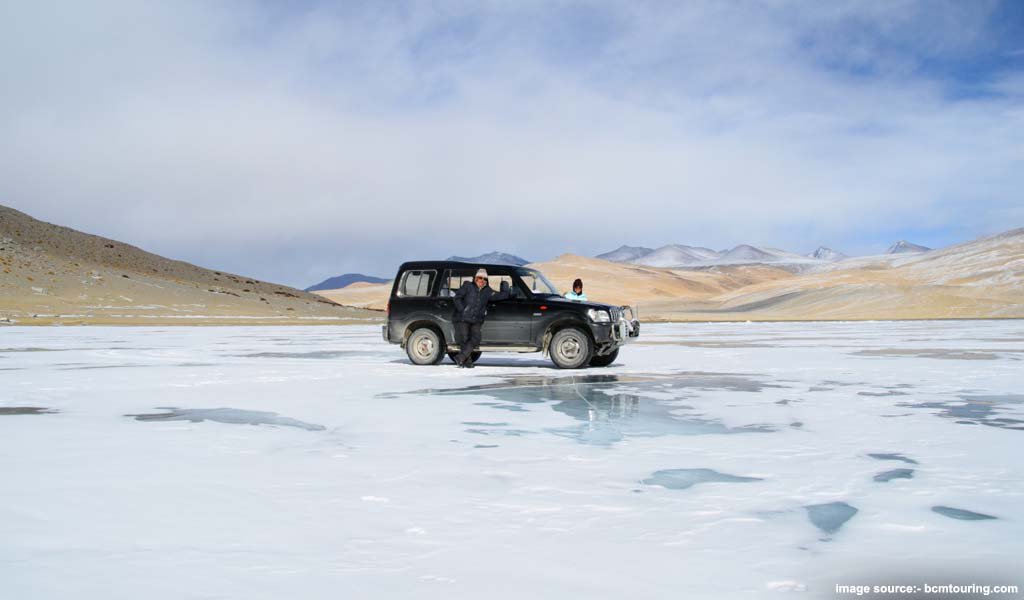 Tsomoriri Lake is located at a height of 4595 metres in the spectacular Rupshu valley and is situated at a distance of 240 km. from Leh. Tourists can witness the magic of Mother Earth and nature at this very place which is surrounded by mountains, valleys and lakes. This 7 km. wide lake reflects multi-shade colours of the water making the place romantic and breathtakingly beautiful.
4.Roopkund Lake, Uttarakhand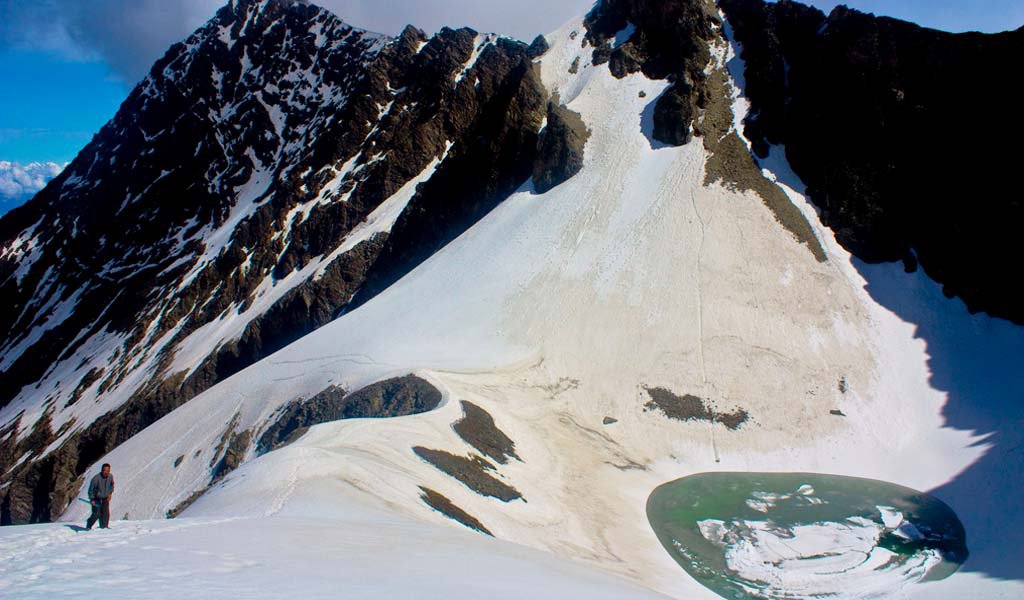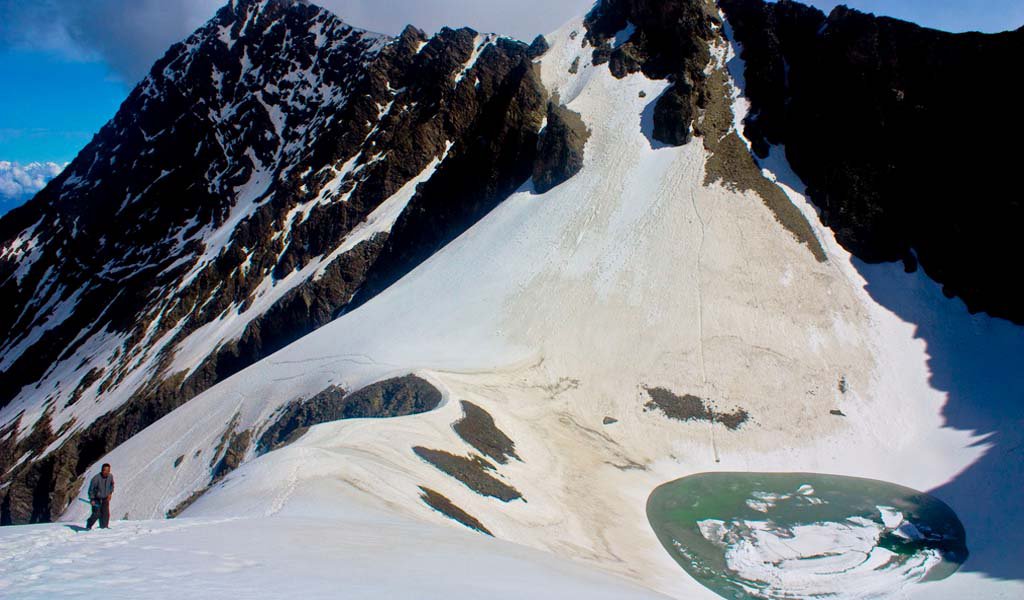 Located at an altitude of 5000 metres, Roopkund Lake has achieved fame on account of its altitude, location and view of snow clad Himalayas and for being a good trekking and hiking destination.The lake is believed to have been discovered by a British solider in 1942 and was then believed to be full of skeletons. Today, snow, virgin forests and overwhelming campsites are the main highlights of this lake, making it lovable and open heartedly acceptable to the visitors.
5.Pangong Lake, Ladakh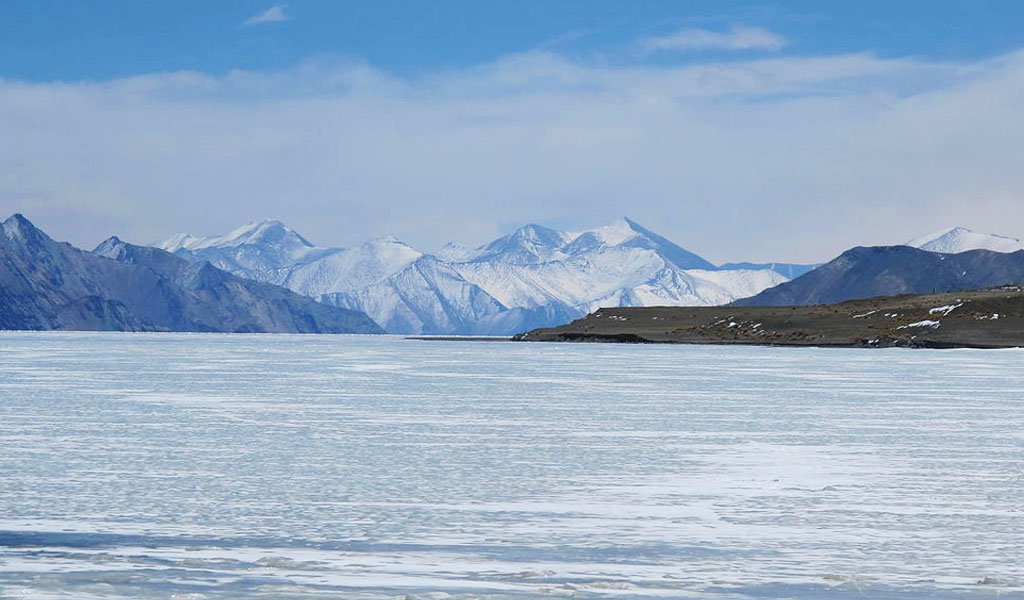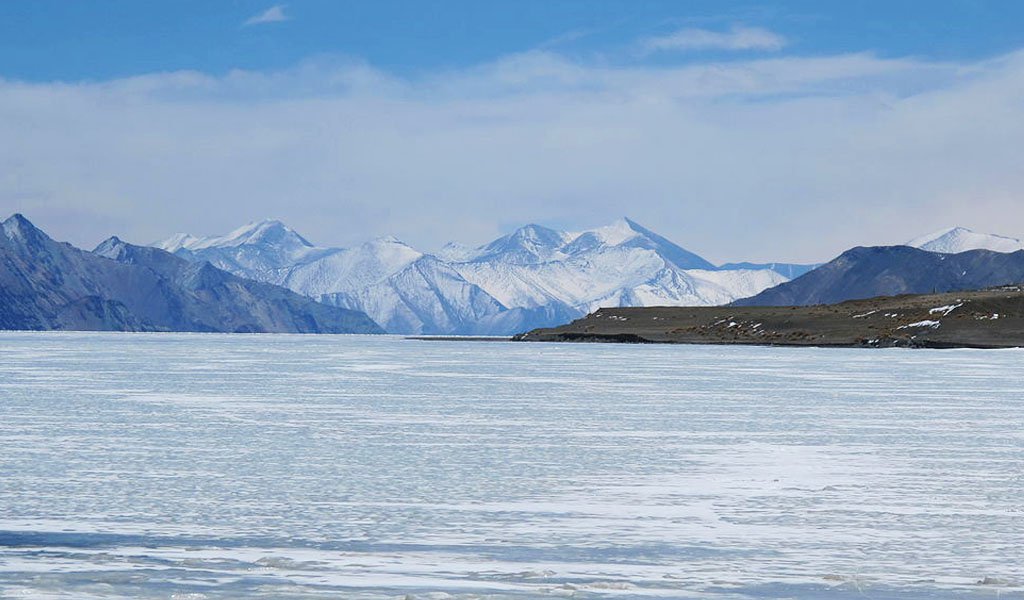 Pangong Lake is situated about 160 km. from Leh Ladakh. The lake is 130 km long and 7 km. wide.Camping around the lake can help you build mesmerizing memories. Pangong Lake is famous for 7 different blue colors that can be visualized in the water at the same time from different angles. Different ranges of birds migrating from several countries as well as wide wildlife species can also be spotted in the region.
If you really like this article font forget to share Top 5 Frozen Lakes in India.