Finding out best places to eat in Amritsar is quite a daunting task as Amritsar is dotted with eating joints which are known for their expertise in culinary art.
Amritsar is the jewel of Punjab, primarily dominated by hardcore Punjabis and Sikhs, who are known to be typical foodies.
When Amritsari delicacies are lined up for a scrumptious feast, you must letyour taste buds indulge in?  Blame it on the pure 'ghee ka paratha', spicy tandoori chicken, the divine 'langar'or the malaidaar lassi; when it comes to food- Amritsar undoubtedly feels like heaven on earth!
Best Places To Eat In Amritsar
WaytoIndia.com brings to you the list of best places to eat in Amritsar, Punjab. If you have a 2-3 days stay in the city, we suggest not to miss on any of these restaurants, religious places or dhabas in Amritsar.
Golden Temple Langars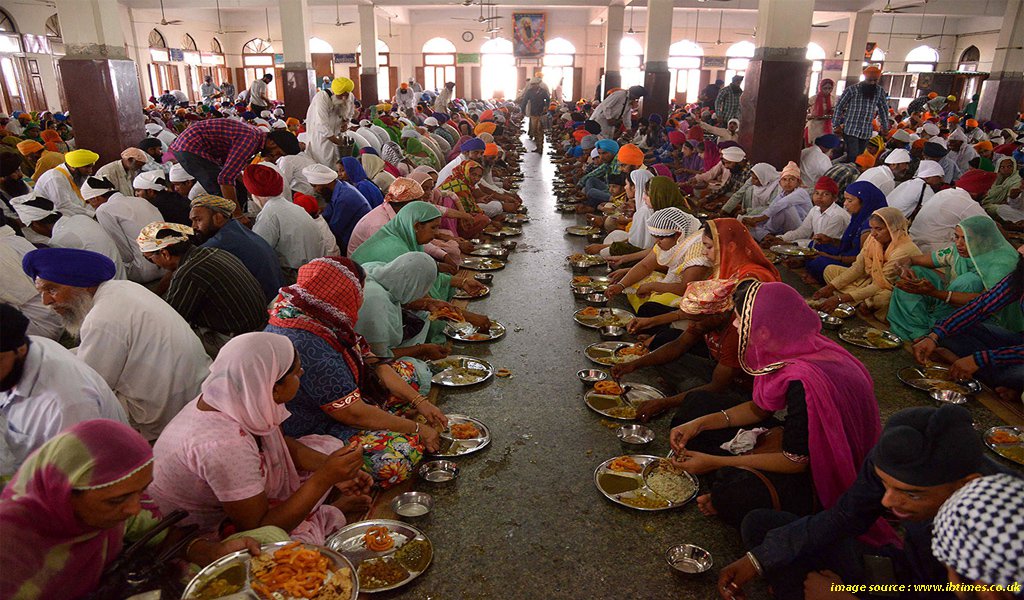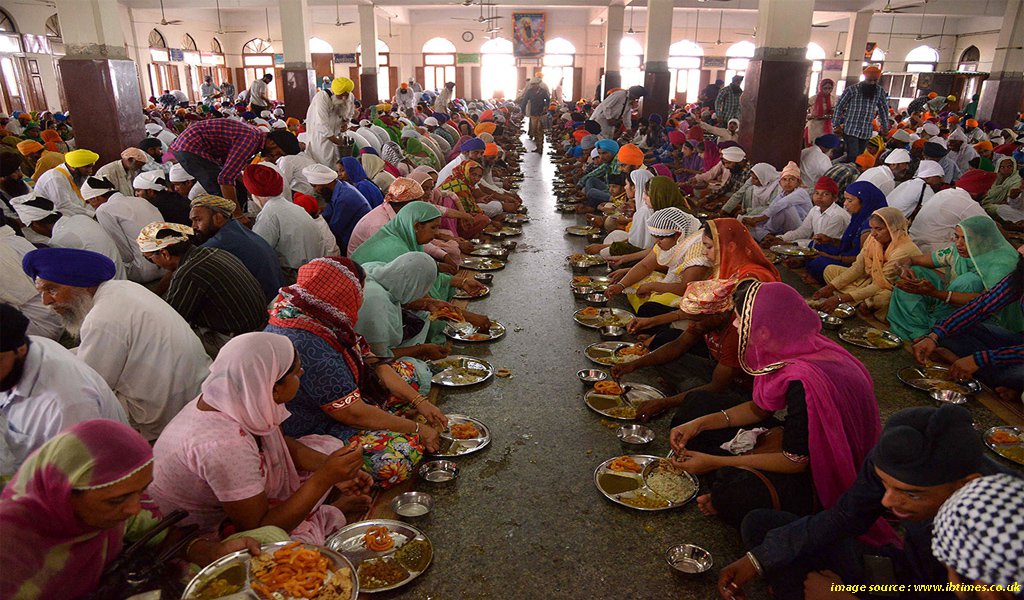 Free basic dining meal comprising of pure vegetarian foodstuff, served as a divine Prasad from the Golden Temple.
Simple homemade yet tasty food is served by selfless volunteers. The best part is that the meals are unlimited and fills many a hungry stomach.
Ambience– A long dining hall; where visitors are served meals on the marble floor. Bustling with busy servers and ravenous eaters.
Cuisine Speciality– The sumptuous langar Prasad comprises of chapatti, dal, sabzi palak paneer (spinach and cottage cheese), a sweet dish of rice (kheer) and sweetened milk.
Price Range– Absolutely Free
Kesar Da Dhaba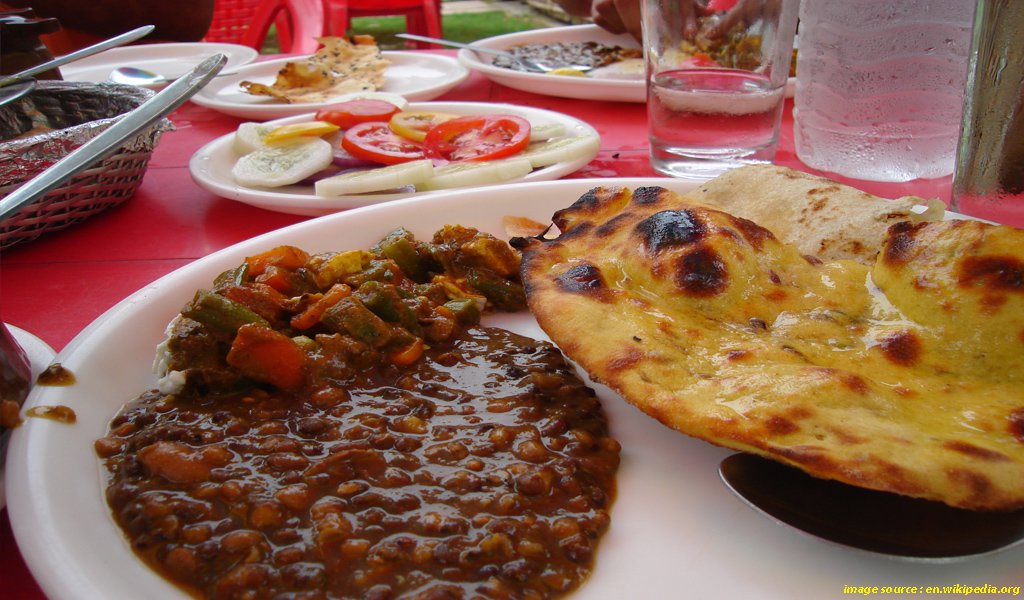 Situated in the bylanes of Shastri Market in the city, Kesar Da Dhaba is a popular eating joint best suitable for families.
This vegetarian restaurant is definitely a breather for veggie folks. The food is first-class and thoroughly yummy. Their creamy desserts are just lip smacking good. This place is considered as one of the best places to eat in Amritsar, as per a recetn survey.
Ambience– The rooms are divided into two sections (AC and Non AC). Seating arrangements are decent with prompt service. On a flip side, rooms without AC are a trifle too hot.
Cuisine Speciality– The parathas are crisp yet soft and visitors will find unique varieties of sabzis on the menu, which are served with loads of ghee on the surface. Their main speciality is the dessert items such as the phirni in cute earthen cups and the mouth-watering lassi.
Price Range– INR 500 for two persons (approx). Cards are also accepted.
Beera Chicken Corner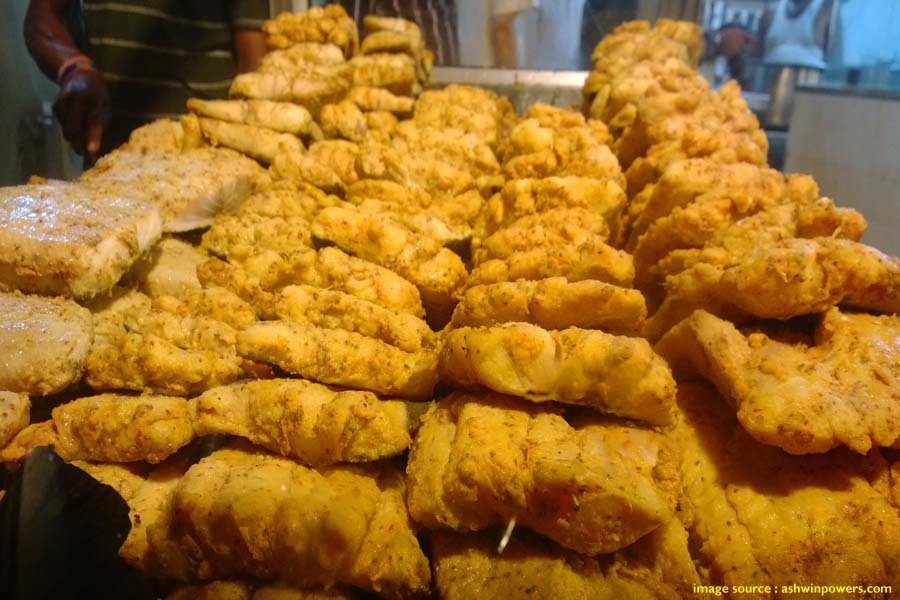 Visitors come from far off places to taste a bite of curried hot tandoor chicken of the popular roadside eatery joint Beera Chicken located at Majitha Road.
It is surely one of the best places to eat in Amritsar for those who wish to savour non-vegetarian food.
Ambience– Not much to talk about, just a couple of rickety chairs and tables. Visitors have to enjoy the tasty chicken sitting in sober plastic chairs or have it in their own car.
Cuisine Speciality– Out of the world flavour with the right mix of spices, the tandoori chicken is made expertly and is supple, tender and juicy.
Price Range– INR 400 for two persons (approx)
Bharawan Da Dhaba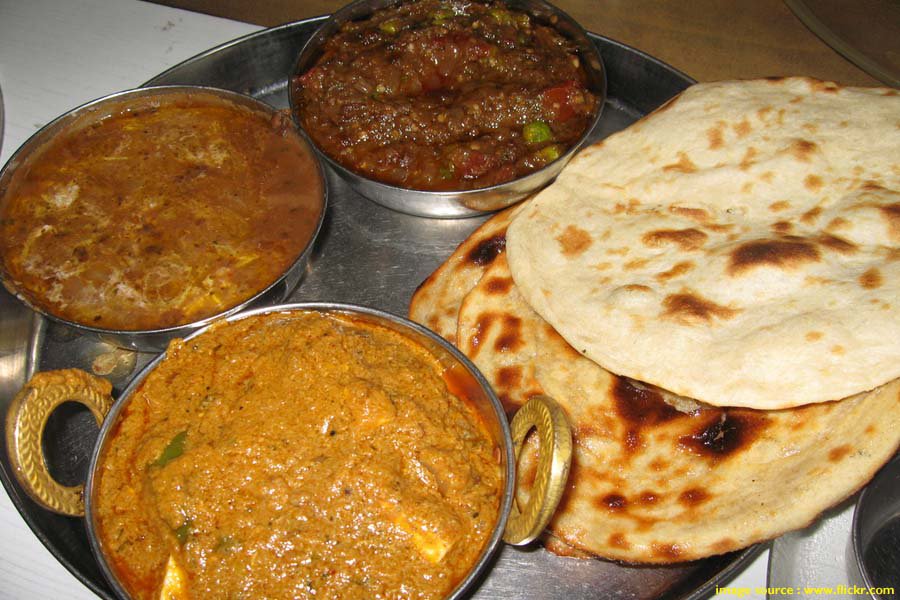 Located near the Golden Temple, Bharawan Da Dhaba is a great family restaurant with a loyal regular customer base. People visit this place repeatedly for the good ambience, reasonable price and decent food. It is counted as one of the best places to eat in Amritsar (for Kulcha lovers).
Ambience– Perfect dining atmosphere with old-fashioned tables and chairs, working fans and a big crowd of regular visitors.
Cuisine Speciality– Aloo Kulcha Thali is best followed by the boondi raita and different types of Kulchas. Mouth-watering, wholesome and worth the money spent.
Price Range– INR 500 for two persons. (approx). Only cash accepted
Kanha Sweets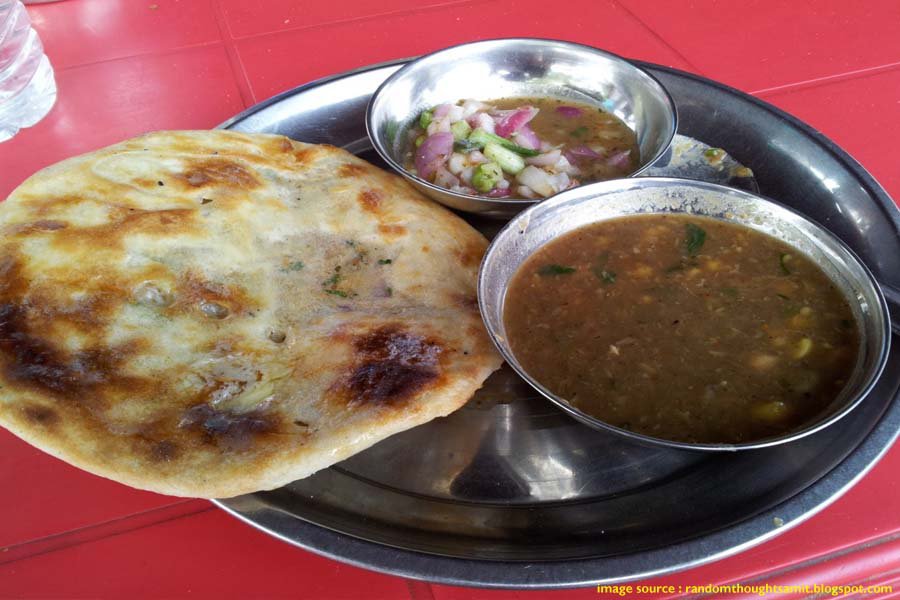 Situated on White Avenue Street, Lawrence Road is the famous Kanha Sweets vegetarian foodstuff. Many customers visit this renowned place for a quick breakfast and sweets.
Ambience– Decent sweet shop with comfortable seating arrangements.
Cuisine Speciality-The luscious puri channa combo, channa bhatura and thick cream filled lassi are some of the special attractions for visitors. Customers also like to try the syrupy jalebis and halwa.
Price Range– INR 150 for two people (approx). Only cash accepted.
Gurudas Ram Jalebiwala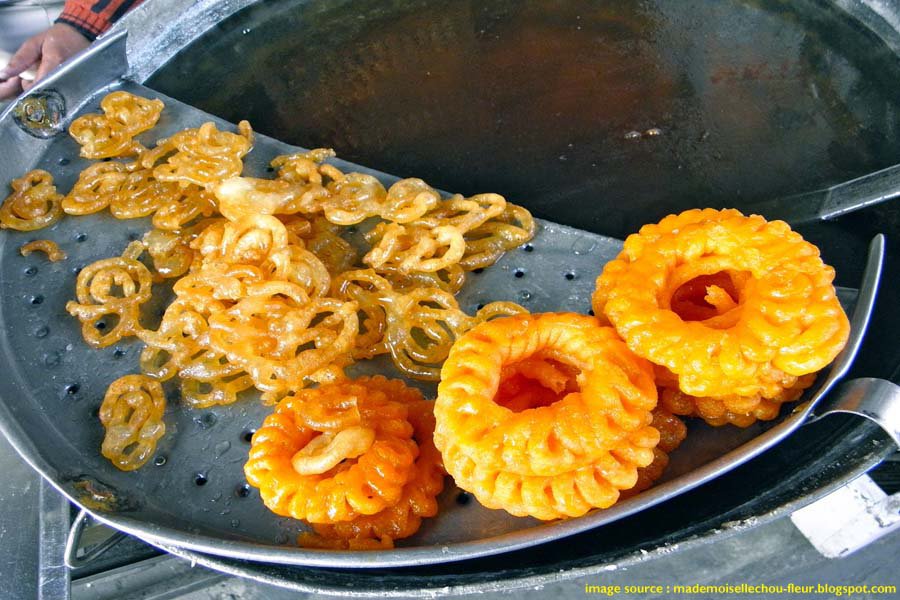 Gurudas Ram Jalebiwala near the Town Hall is a perfect sweet house for all those who love sweets. Fresh foodstuff made of pure ghee, sweetmeats fit for Gods.
One of the best places to eat in Amritsar, this sweet corner has garnered great attention from tourists across the world. The highlight is not the ambience, but the food's taste.
Ambience– Normal food joint with few chairs and tables. Decent and simple environment.
Cuisine Speciality– Customers love to lose themselves in the sugary sweetness of jalebis made of pure ghee. Apart from these golden savouries, the shop is also famous for its delicious gulab jamuns.
Price Range– INR 100 for two persons (approx). Only cash accepted.
The Kulcha Land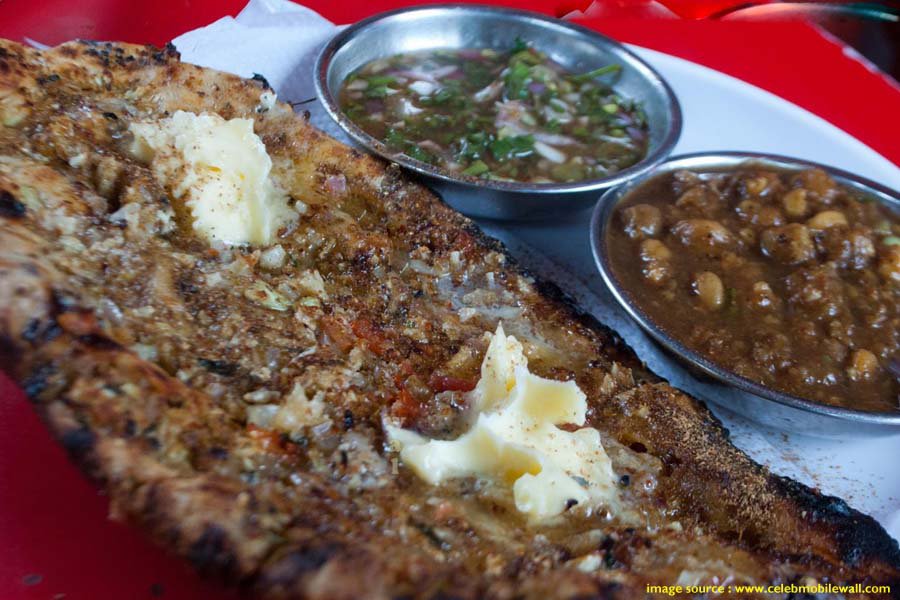 Near the District Shopping Centre, The Kulcha Land is a haven for chole and kulcha lovers. It is one of the best places to eat in Amritsar loaded with yummy parathas, naans, kulchas, spicy chutneys and different salads.
Ambience- Delightful surroundings with plush furniture and decor. Conducive to a great dining experience.
Cuisine Speciality– Visitors flock down to Kulcha Lord's for the special Amritsari Kulcha stuffed with paneer, gobi and served with Khatti-namkin chutney. Their masala kulcha is also very popular in the area.
Price Range– INR 250 for two persons (approx). Only cash accepted
Charcoal N Wudz
This expensive dinner at Ranjit Avenue is worth its price. From soups and starters to minced keema nan and mutton curry, visitors love the non-vegetarian varieties on the menu and visit again.
Ambience– it has a relaxing western atmosphere. The cool AC setting with Wi-Fi facility helps people have a good time at this restaurant.
Cuisine Speciality– Scrumptious sea-food such as fish curry and fish thali attracts sea-food lovers. Good surroundings, quality food and competitive price rates are some of its plus points.
Price Range– INR 1100 for two persons (approx).Cards accepted.
The Yellow Chilli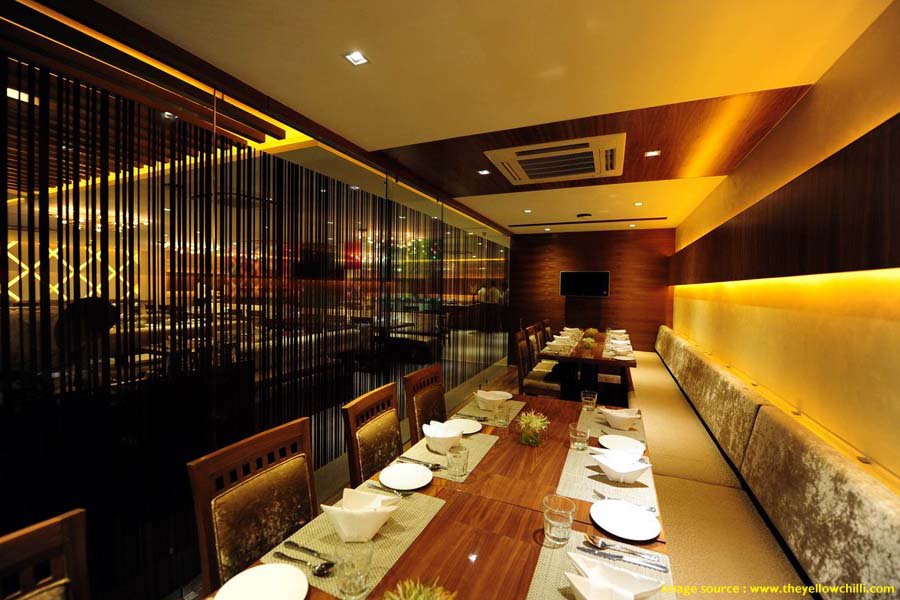 Located at GRD Towers, The Yellow Chilli restaurant (owner Sanjeev Kapoor) serves North Indian, Chinese and Continental cuisines. It is perfect for families and friends wanting an enjoyable and comfortable ambience with good food.
Ambience– Tastefully done furnishings and decor with luxurious seating arrangements and background music, this place is a class apart.
Cuisine Speciality– Wide variety of non-vegetarian items such as Murg kadhai, keema mutter, fish curry, etc.
Price Range– INR 1000 for two persons (approx). Cards accepted.
Surjit Food Plaza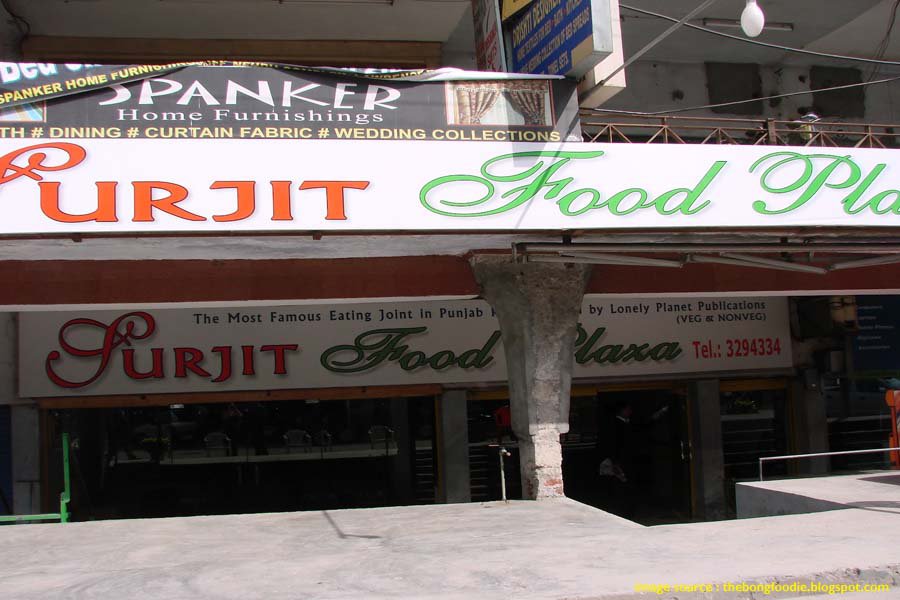 Last but definitely not the least; this is one of the best restaurants in Amritsar located at the Nehru Shopping Complex area. Surjit Food Plaza is celebrated eating joint with great non-vegetarian dishes.
Ambience– a Decent environment with white wall furnishings, few tables and chairs.
Cuisine Speciality- The place is filled with food enthusiasts desiring to taste the luscious mutton tikkas, gilawati kebabs and unforgettable Amritsari fish. All the non-vegetarian dishes are made exclusively with secret recipes.
Price Range– INR 1000 for two persons (approx). Cards also accepted.
This summer, plan your tour to Amritsar.You may also add two of the most scenic hill stations of Himachal Pradesh with your visit to Amritsar.These hill stations are Dalhousie and Dharamshala.To know more about Amritsar Dalhousie Dharamshala tour, you may write to us on info@waytoindia.com or call us on 8527255991.