Delhi is one of the most important cities of India. With a rich trail of history behind it, it is not a surprise that Delhi is home to plenty of structures from the oldest of times. The Humayun's Tomb mesmerizes with all its grandeur and Qutub Minar still stands tall in all its glory. But not many know that there are more treasures that are not so known. Make a visit to these forgotten monuments to get closer to the city's history.
Lesser Known Monuments Of Delhi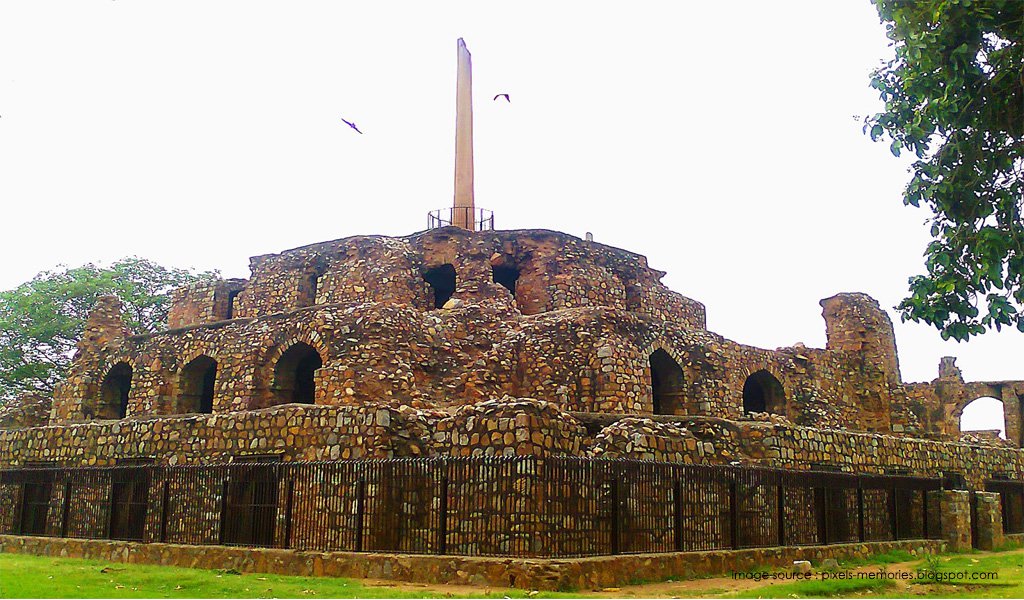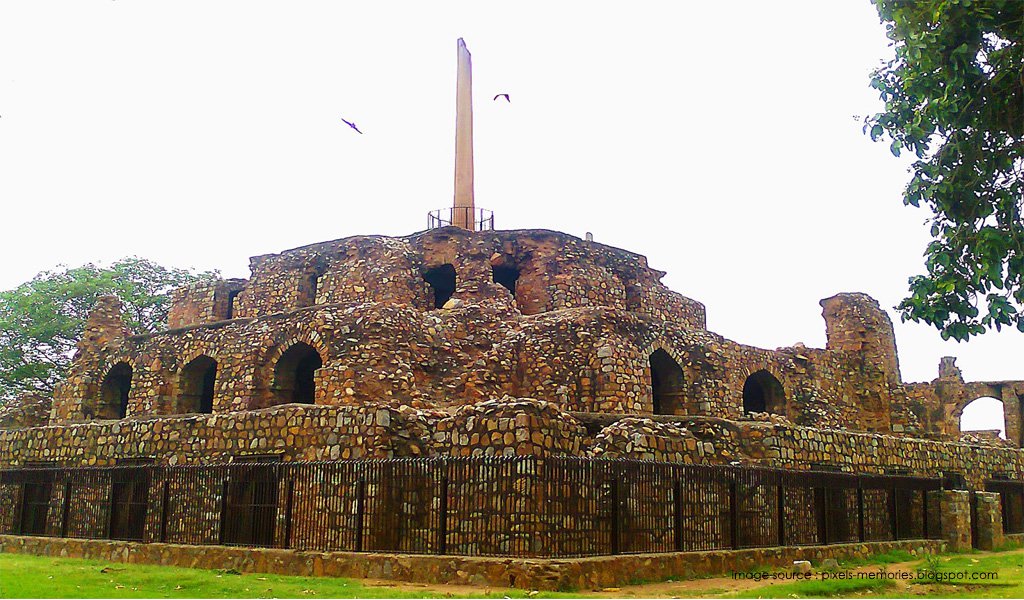 One of the oldest monuments in Delhi is FerozShah Kotla,was built by Sultan Feroz Shah Tughlaq in 1354. It is situated near Bahadur Shah Safar Marg between New Delhi and Old Delhi. Most of the citadel is in the ruins,but still there are few structures that managed to survive like Jama Masjid, the Baoli (stepwell) and the Ashokan Pillar. It is a belief that Djinns live in these ruins. Every Thursday people go there to pray and write letters to these Djinns, with the hope that their wishes will come true. It is a three-storey building which was made to support the Ashokan pillar. The walls of this fort were earlier covered with fine limestone plaster which was decorated by carvings, paintings and precious stones. Visitors, invaders like Timur and historians have described the fort very beautifully in their writings.
How to reach there-Pragati Maidan is the nearest metro station.There is another metro station coming at ITO which will be the nearest once it becomes operational.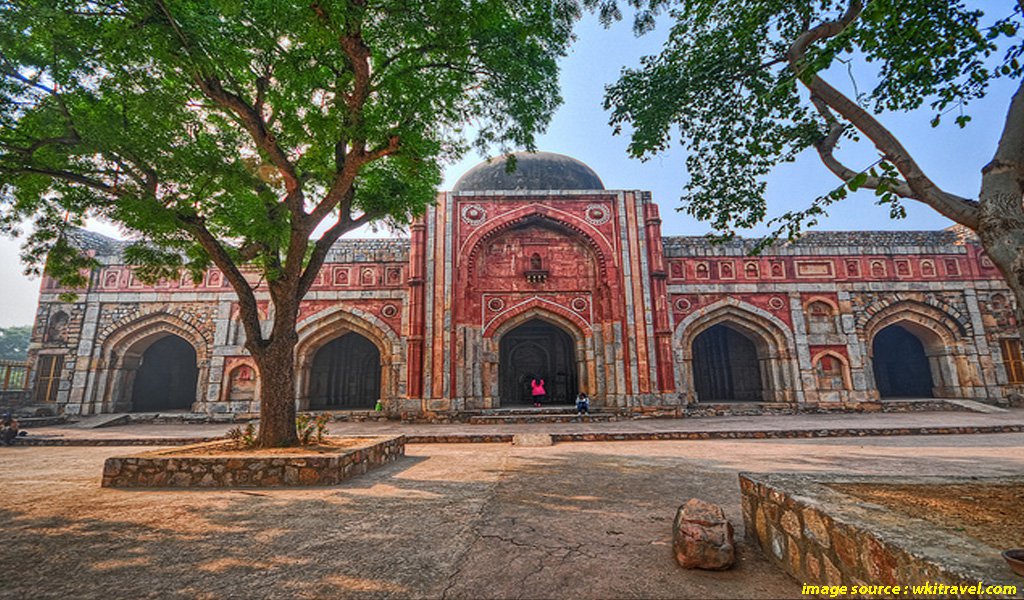 This mosque is situated right next to Qutub Minar in Mehrauli, South Delhi. These are two monuments besides each other, one is the mosque and the other is the tomb of two people named JAMALI and KAMALI. It was completed in the year 1529 and named "Jamali Kamali" because these two people were buried next to each other. Jamali, pseudonym for Sheik Hamid Bin Fazlu'llah, was a Sufi saint famous for his poetry. On the other hand, Kamali was a completely unknown person who was associated with Jamali. An enclosed garden houses the mosque. Beautiful verses from the Quran are inscribed on the walls of the mosque. And the tomb,which is adjacent to the mosque, is a flat structure decorated with blue and red paint, inscriptions from Quran and verses from Jamali's poems.
How to reach there- Nearest metro station is Qutub Minar .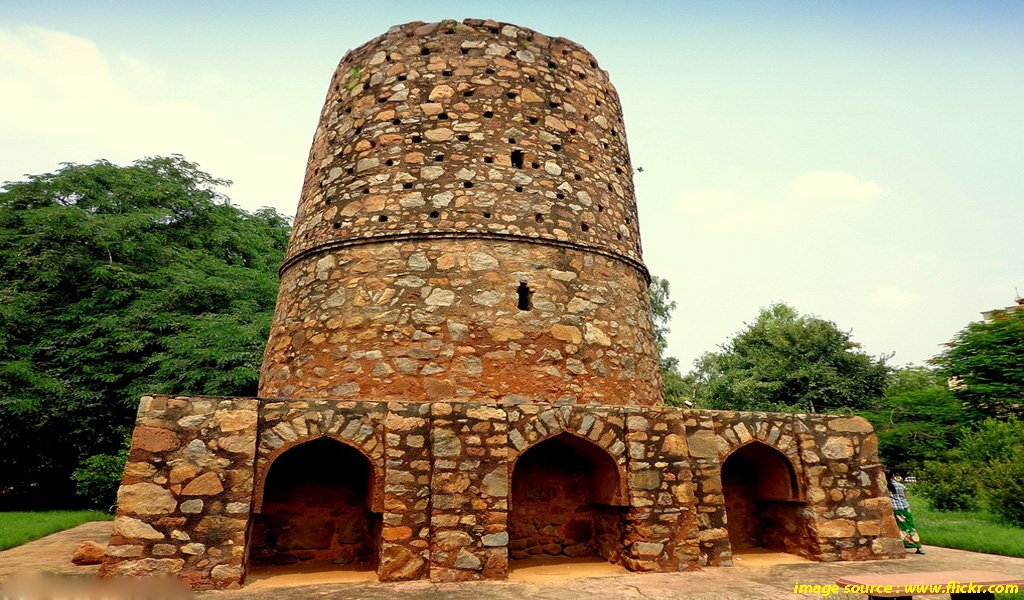 Chorminar –the tower of beheading, is situated in Haus Khas and was built in 13th century by the ruler Alauddin khilji. There are around 225 holes in the wall of this tower. Legend has it that the heads of the Mongols that were caught during Khilji's reign were kept in these holes for public display.The tower is surrounded by a park where people spend time in the evenings.
How to reach there- Nearest metro station is Haus Khas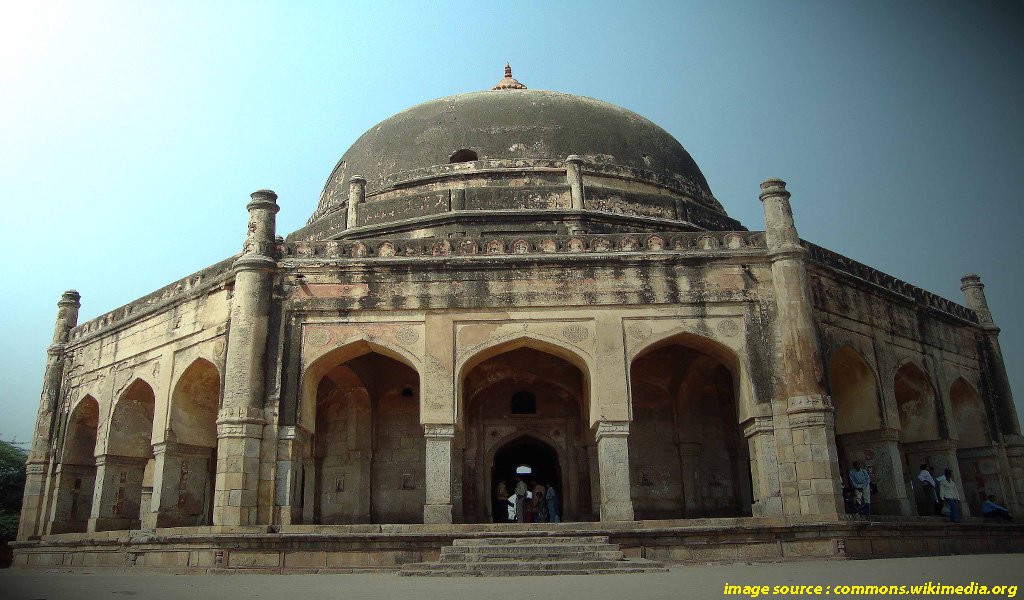 Inside this tomb lies Akbar's foster brother(Adham Khan) and his wet nurse (Adham Khan's mother- Maham Anga). It is situated in Mehrauli and was built in the year 1561 by the emperor Mohd. Jalaluddin Akbar. This place is also known as Bhool Bhulaiyya (labyrinth).It is an octagonal shaped tomb, built in Lodi style, with a corridor surrounding the central dome. The central hall contains the grave of Adham Khan.
How to reach there- It is near Mehrauli bus depot. Nnearest metro station is 'QutubMinar'.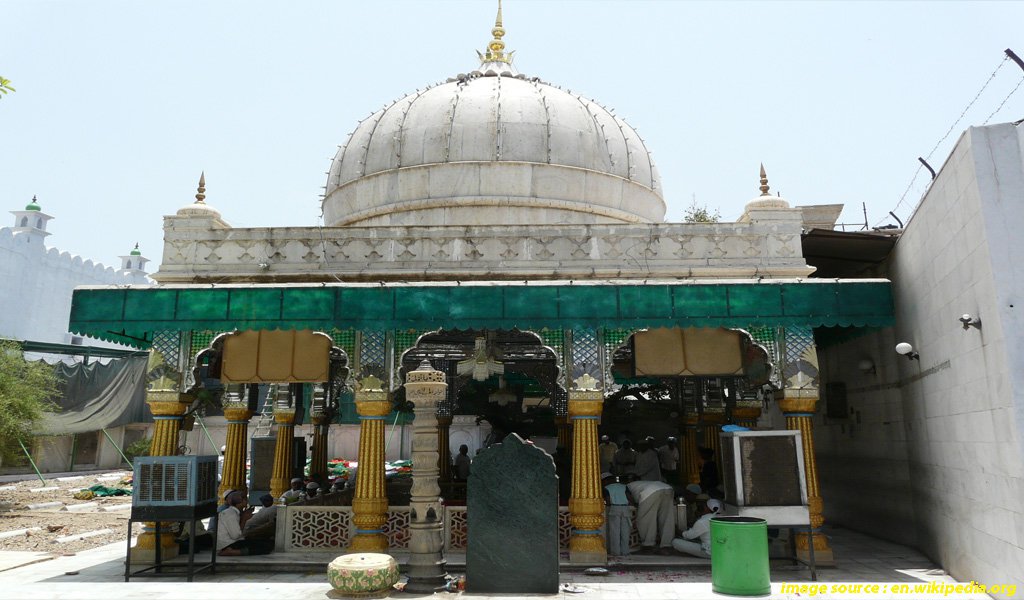 Dargah of Qutb-ud-din Bakhtiyar Kaki(Qutb Sahib) is situated in Mehrauli near Gandak ki Baoli , about 400 metres from Adham Khan's tomb. Qutb Sahib was the disciple of Khwaja Mu'inu'd Din Chishti of Ajmer. The belief is that if a pilgrim makes a wish and ties a thread near the grave then his wishes will be fulfilled, if the pilgrim truly believes in the saint. This dargah contains the grave of Qutb Sahib who died in 1236. Graves of some great Mughal emperors like Bahadur Shah I, Shah Alam II and Akbar II are also within the premises of this Dargah.
How to reach there-nearest metro station is Central secretariat metro station.
SATPULA (THE BRIDGE OF SEVEN OPENINGS)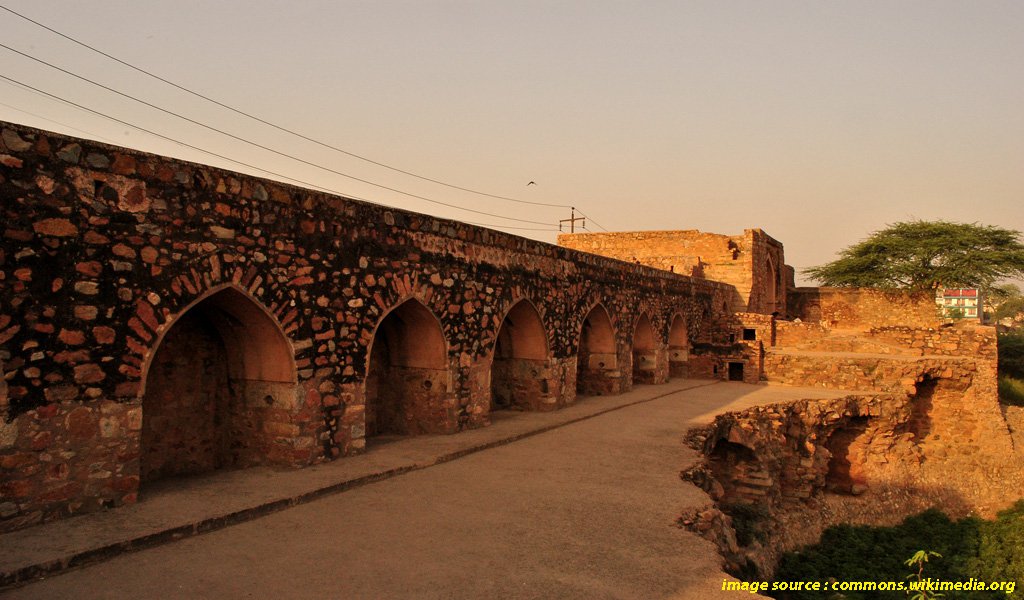 Satpula, situated around 800 metres east of Khirki Masjid , is the connecting link between four major ancient cities of Delhi –Qila Rai Pithora, Jahanpanah, Tughlaqabad and Siri. It was a rainwater harvesting dam, built in 1343 by Muhammad Bin Tughlaq. It consists of a stone dam and seven wooden openings.It was an ancient water harvesting dam and was also the protecting wall of the city. The water from the dam was used for irrigation.
How to reach there- the nearest metro station is Malviya Nagar.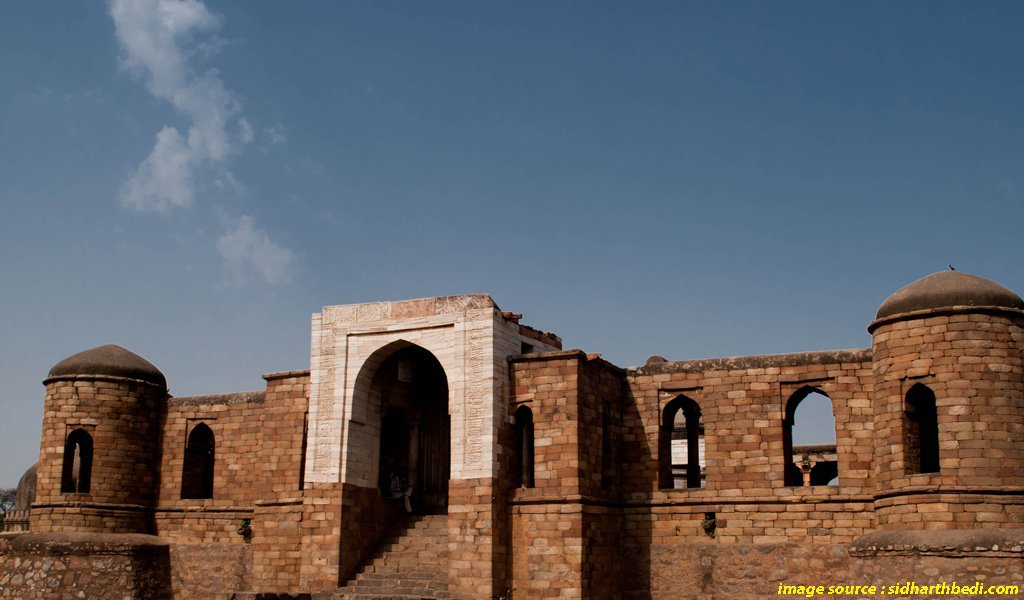 The tomb of Razia sultan is situated near Turkman gate in Old Delhi within the Bulbul-i-Khan locality. She was the first woman who ascended the throne of Delhi. Her tomb consists of four walls without the roof, in the centre on a raised platform are the graves of Razia and her sister Shazia.
How to reach there-nearest metro station is Chawri Bazar metro station.
TURKMAN GATE, ASAF ALI ROAD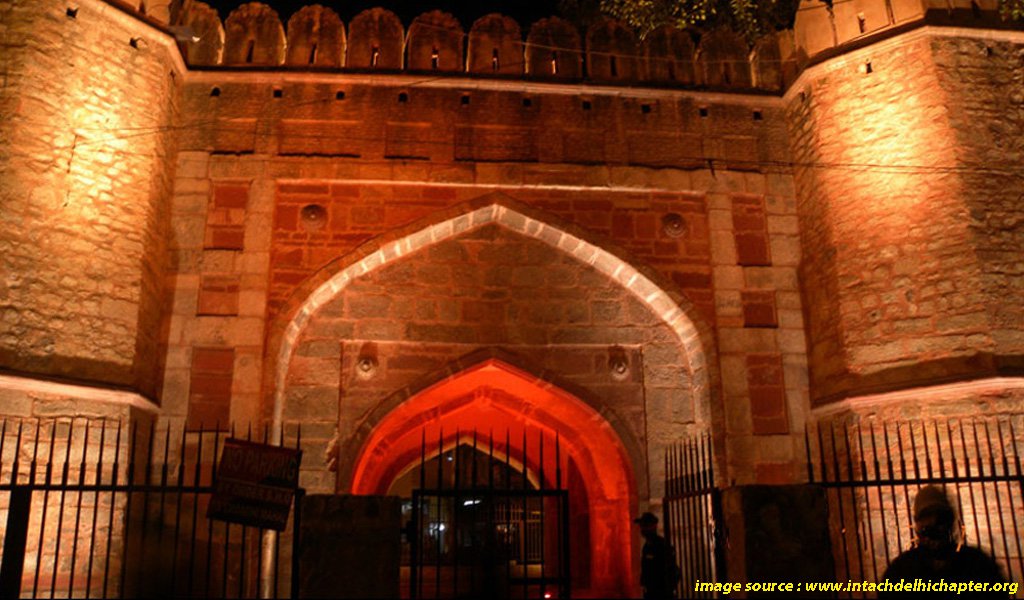 The Old Delhi's boundary wall had 14 gateways and Turkman gate is one of those gates that survived through the years. This gate was named after the sufi saint Hazrat Shah Turkman Bayabani and it marks the boundary of Old Delhi and New Delhi. This gate witnessed the massacre of 1976 during the period of National emergency.
How to reach there- nearest metro station is Chawri Bazaar metro station.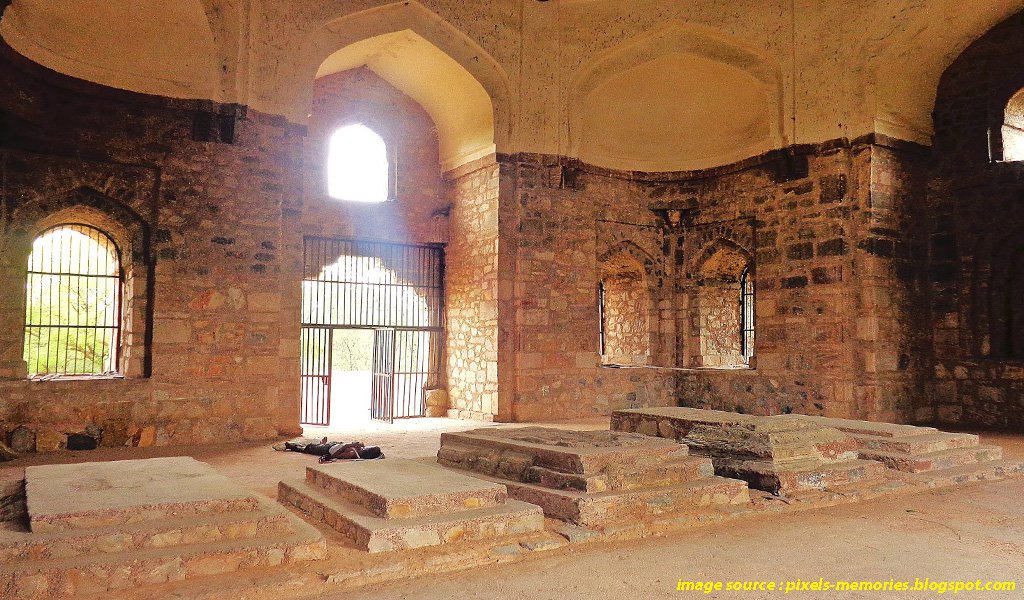 Bijri Khan's tomb, located at R K Puram, Sector III, was built during the Lodhi period (15th century). Bijri khan was a nobleman during Lodhi dynasty and his tomb is an example of Lodhi style architecture with a square shaped structure, three arched entrances and its establishment on a raised platform. Not much else is known about the massive structure, but the forgotten tomb is definitely worth a visit.
How to reach there- Nearest metro station is Green Park metro station.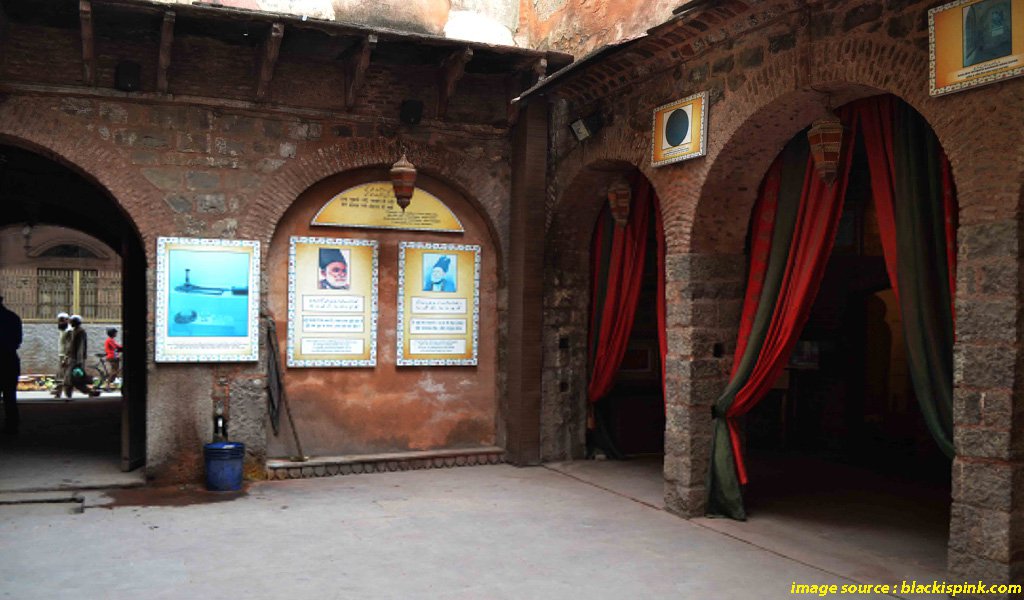 Ghalib ki haveli is basically the house of the 19th century Urdu poet, Mirza Ghalib. He was one of the most influential poets of the British India and was mainly famous for his Ghazals (poems). The haveli  displays Ghalib's personal belongings like his handwritten Ghazals ,books, photograph of his last days and it also houses Ghalib's statue with a hookah in hand. Every year Ghalib's birthday(27th December) is celebrated by his admirers by marching towards his haveli with lighted candles.
How to reach there- nearest metro station is Chandni Chowk metro station.