Open up to the world of people, melodies and discovery; be a part of top fairs and festivals of India in April that you should definitely travel for. As the scorching summer arrives, festivities and celebrations dwindle. However, that cannot put an end to India's relentless spirit of fun and merriment. WaytoIndia has listed down some of the best fairs and festivals in April that should be a highlight of your tour to India.  
Fairs And Festivals Of India In April
Thrissur Pooram
When: 23rd to 24th April, 2021
Where: Thrissur, Kerala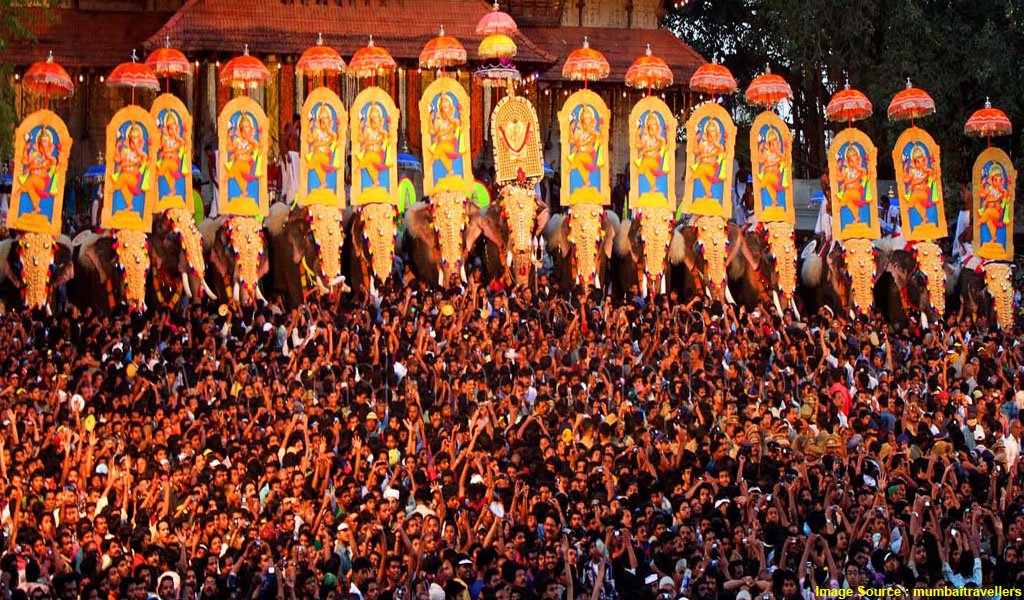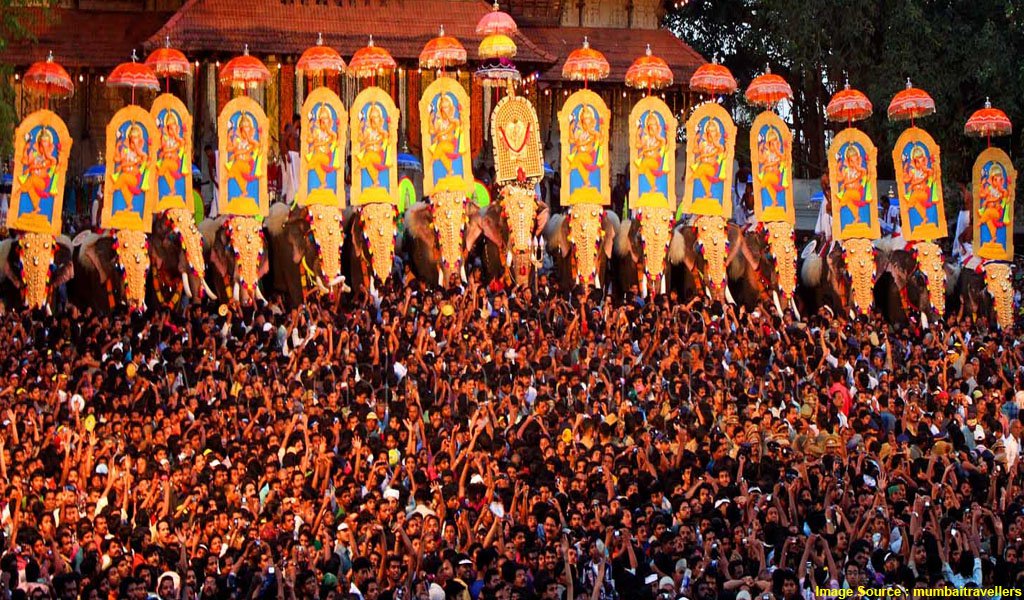 Thrissur Pooram Festival is revered as the Mother of all Poorams, an amazing cultural highlight that stands better than the best. It is a grand festivity unique in its magnitude, pageantry and participation. It is considered a magnificent congregation of Gods and Goddesses in and around Thrissur, when they visit the Vadakumnathan Temple on beautifully caparisoned elephants and accompanied by grand ensembles. The key highlight of the festival is of course, the amalgamation of all Gods and Goddesses; however, the beautifully decked up elephants are also a spectacle to behold forever. Thrissur Pooram Exhibition is another attraction for visitors here, which displays unique artefacts and other products. The curtain raiser event is marked by astounding fireworks that attract a huge crowd. The festival is a beautiful blend of culture, traditions, hues and vigour, and is worth visiting on your tour of Kerala.This is what makes us list it on the top of our list for fairs and festivals of India in April.
Tulip Festival
When: 4th to 10th April, 2021 (tentative)
Where: Srinagar, Jammu and Kashmir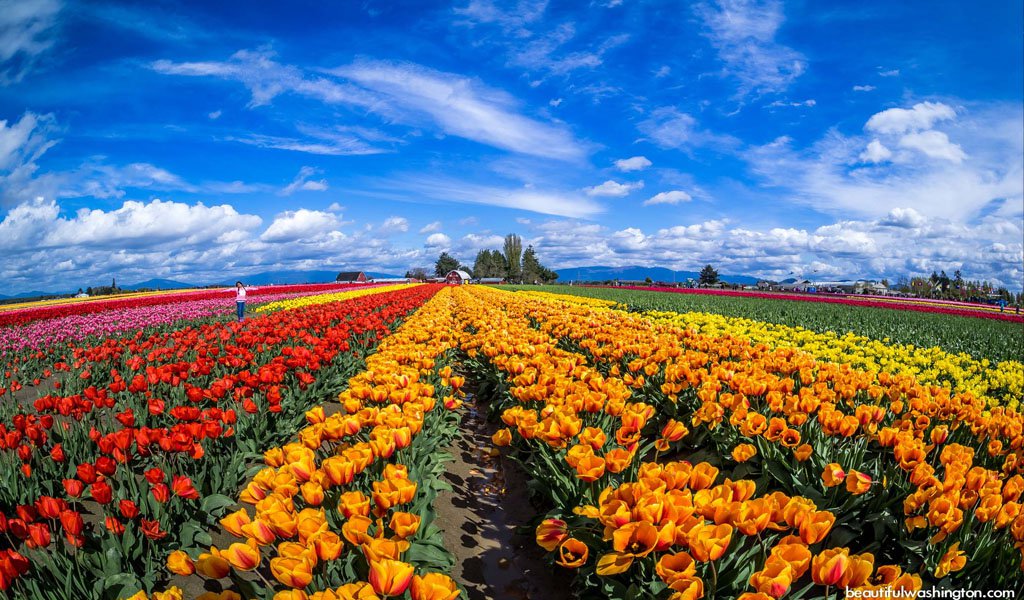 If you love nature's unfathomed beauty and charisma, the Tulip Festival held in Srinagar is a must visit. Kashmir – The Heaven on Earth – adorns itself most beautifully in spring owing to the blooming tulips all around. The festival is a celebration of Kashmir's mesmerising beauty and divinity in the month of April. It attracts visitors from around the world who can experience and devour in the charm of amazing colours all around. In addition to outstanding display of multi-hued tulips amidst breathtaking scenic vistas of snow-clad mountains, the festival also features cultural programs, Kashmiri folk song and dance and exhibition of local handicrafts. Do not miss to taste Kashmir's authentic traditional cuisine. However, make sure that you check the exact dates of this festival before you visit.
Aoling Festival
When: 1st – 7th April, 2021
Where: Mon,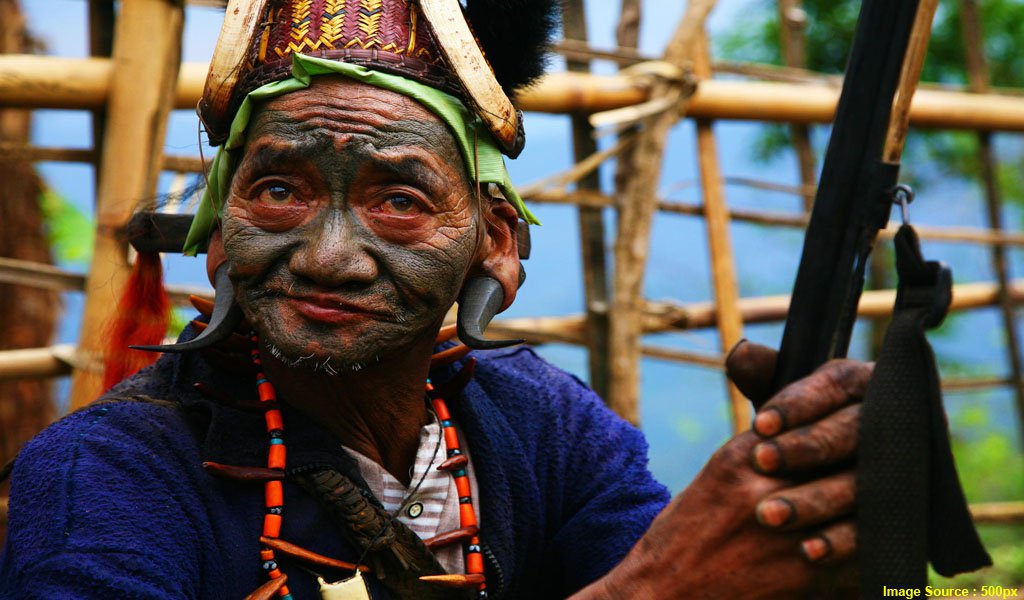 If remoteness and 'exotic' intrigues you, discovering the cultural heritage and traditions of the Konyak tribe of Nagaland would be a sheer delight. The Aoling Festival, though unheard of, is something that would definitely appeal to you as a foreign traveller. It marks the onset of spring and a new year for the Konyak tribe, earlier renowned as deadly head hunters. The 6-day long festival features traditional dance and music, animal sacrifices, drinks, food and more to keep you hooked amidst sheer festivity and merriment. The rugged terrain and remoteness of Mon would also cast a spell, enhancing you travel experience remarkably. So, even if it is an offbeat holiday destination, visiting Nagaland and being part of this festival is worth every penny, and this is reason enough to list it among top fairs and festivals of India in April.
Baisakhi
When: 14th April, 2016
Where: Punjab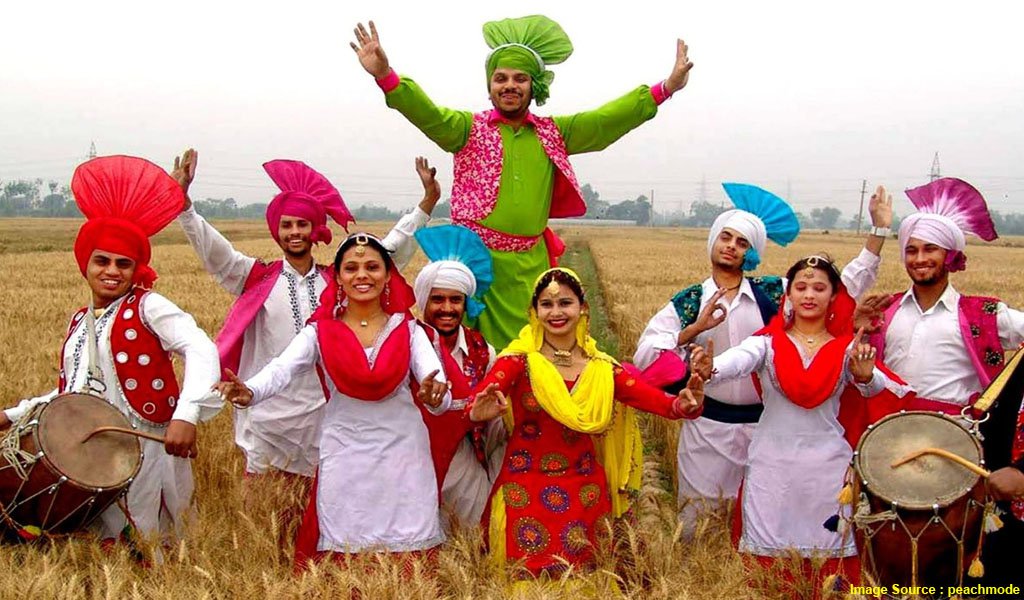 If you are planning a visit to the ever-lively and energetic state of Punjab in the month of April, your travel itinerary should definitely include the Baisakhi Festival. It is one of the most popular Punjabi festivals and encompasses unlimited fun, frolic and merriment. Do not miss to visit Amritsar during this festival, when the globally renowned Golden Temple adorns itself most beautifully and the entire ambience seems like a gala carnival. Folk music, dance, food and Baisakhi fairs are the biggest attractions of this festival. Fairs are organised throughout the state and are popular for breathtaking display of various activities like wrestling, acrobatics, races and dance performances. Shopping at these fairs is real fun, where you can buy amazing handicrafts, handloom, trinkets and other specialty items. So, if you are visiting Punjab in April, book yourself for this gala festivity.
Mewar Festival
When: Yet not confirmed
Where: Udaipur, Rajasthan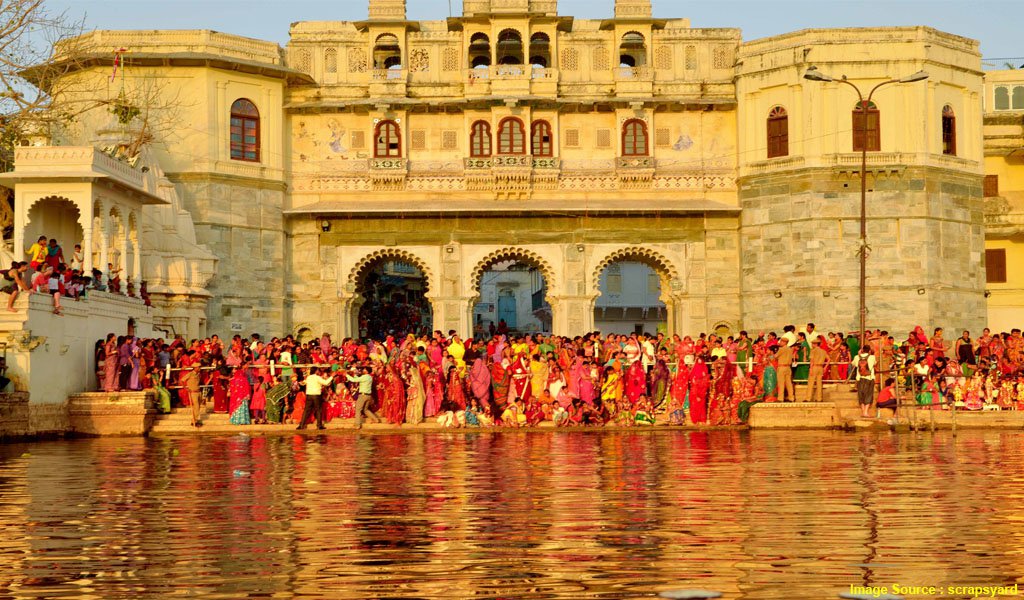 An exhilarating and amazing welcome to spring or the harvest season, the Mewar Festival is undoubtedly a visual feast for the visitors here. If you plan to be in Rajasthan in April, you simply cannot miss being a part of this gala celebration that is marked by Rajasthani folk songs and dance, colossal and multi-hued processions, devotional music and extraordinary display of fireworks. A festival which begins with a religious touch, takes a gala turn, portraying Rajasthani culture in the most impressive way. There are activities galore that would keep you hooked throughout the festival. Since the Mewar Festival coincides with Gangaur Festival, another popular Rajasthani festival, the spirit of festivity doubles, leaving the visitors fully amazed and enthralled.Do you think we need any more reasons to share this as one of the top fairs and festivals of India in April ?
Painkuni Festival
When: Yet Not Confirmed
Where: Thiruvananthapuram, Kerala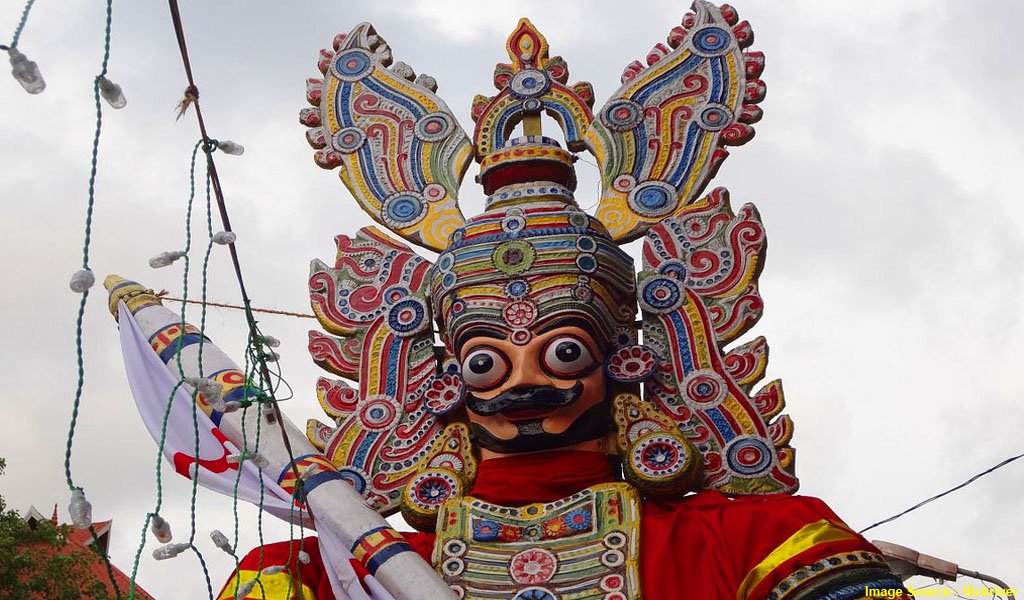 Sree Padmanabha Swamy Temple is one of the most popular temples in South India and displays the rich history of Travancore, the erstwhile princely state of South Kerala. It is closely associated with the royal family of Travancore, with an intriguing history that dates back to centuries. Painkuni is one of the most important annual festivals of the temple that is celebrated with immense zeal and fervour, and attracts visitors from around the world. During the 10-day festival, colossal fibreglass idols of the Pandavas, the five sons of Pandu in the Hindu epic Mahabharata, are adorned at the eastern entrance of the temple to please Lord India, the rain god. On the 9th day, the head of Travancore royal family performs royal hunt near the Vettakorumakan Temple in the Fort area. On the last day, the festival ends with a grand procession to the Sanghumugham Beach, where the idols are immersed in the sea.
Goa Food and Cultural Festival
When: Yet Not Confirmed
Where: Goa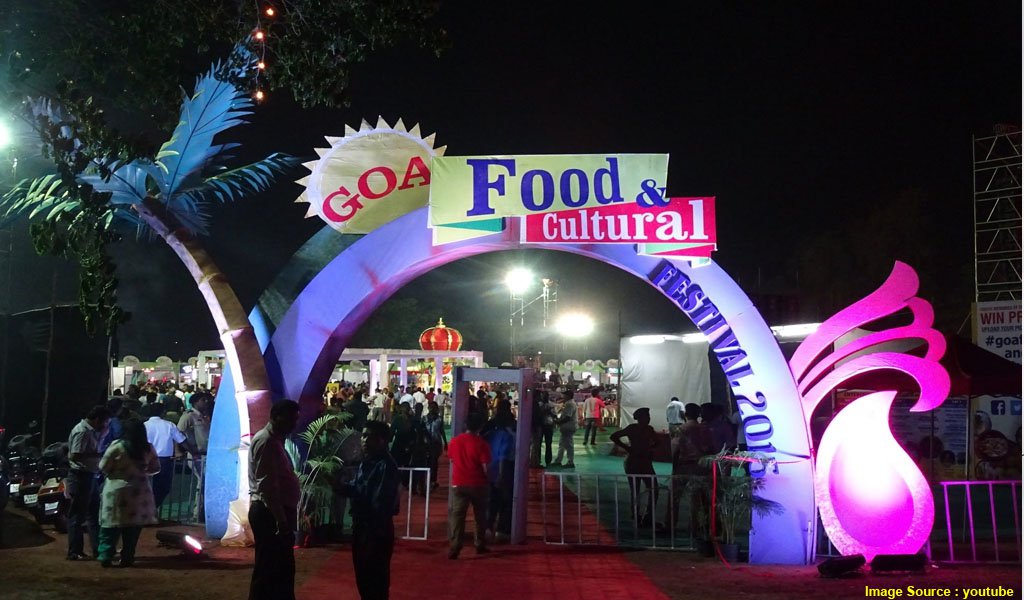 If you are a hardcore foodie and planning to visit India in the month of April, do not miss to indulge amidst sheer fun, frolic and lip-smacking delicacies at Goa Food and Cultural Festival. It is a 5-day celebration that gives special focus on promoting Goa  cuisine and seafood to international travellers. The festival hosts innumerable stalls run by prestigious caterers from the best hotels and restaurants, and even housewives. This offers a rich experience of authentic and modern Goan cuisine. In addition to different food stalls, tourists can also enjoy alcoholic beverages, ice-creams, snacks and more at the festival. The gala event ends with amazing cultural programmes and astounding display of fireworks. So, if it is April and you are in Goa, you have to be a part of this superb festival. Rest assured, you would never forget what you have tasted here!
Chithirai Festival
When: 15th – 30th April, 2021
Where: Madurai, Tamil Nadu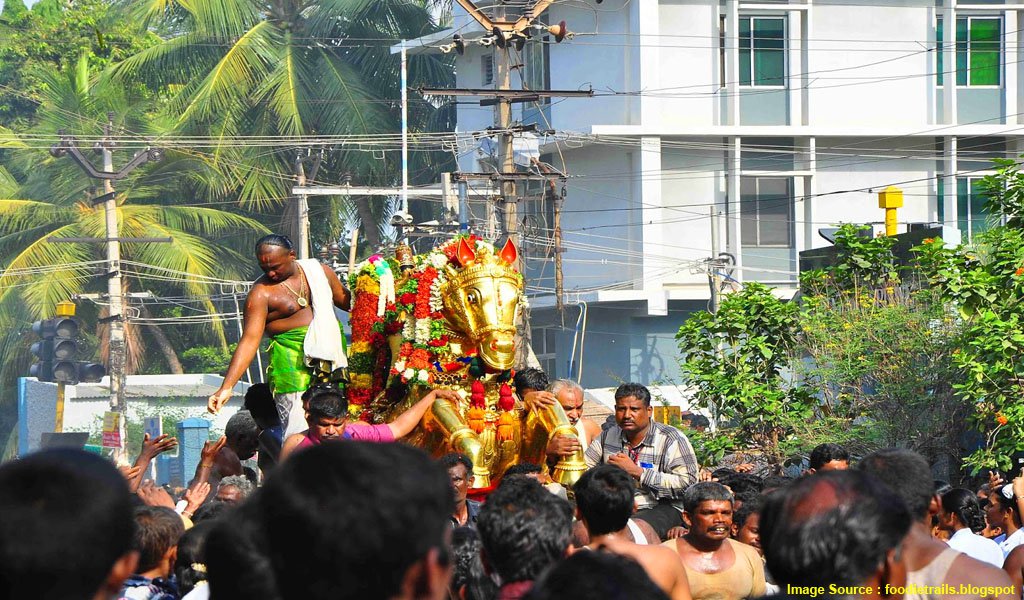 The 2-week long Chithirai Festival is one of the biggest and most popular celebrations in Madurai that attracts travellers from different parts of the world. Though the festival is purely religious, it provides a good sneak-peek to foreign tourists who visit India to discover its rich culture and traditions. The grand festival beautifully re-enacts the wedding of Lord Sundareswarar (Lord Shiva) and Goddess Meenakshi (Lord Vishnu's sister). It is held at the renowned Meenakshi Temple in Madurai and a grand procession takes place in the streets around the temple. The celestial wedding of the God and Goddess is a spectacle to behold.
So, what makes April most special to you? Plan a visit to India and discover rich culture, heritage and ethnicity, steeped in intriguing history.For any assistance that you may require for your travel to India , you may write to us at info@waytoindia.com.