India stands for one sole philosophy- Unity in diversity. That chant reflects in the country's celebrations too. Read all about the top 10 festivals of India in November.The celebration of religious, social or cultural ideas constitutes the harmony of this vast land.If you truly want to know about the real India, these festivities can be your reliable guide. All these fairs and festivals show the true colour of India and its rich cultural tradition and heritage. Each and every month of the year witnesses a handful of fairs and festivals in India.
The advent of winter is especially the prime time brings festivities adorning India fairs and festivals in November. That is the reason why the fairs and festivals of India in November month are the most attractive and diverse ones.
Way to India brings a quick flip through the guide for November festivals in India.
Festivals Of India In November
Rann Utsav
When: 1st November 2016- 20th February 2017
Where: Kutch, Gujarat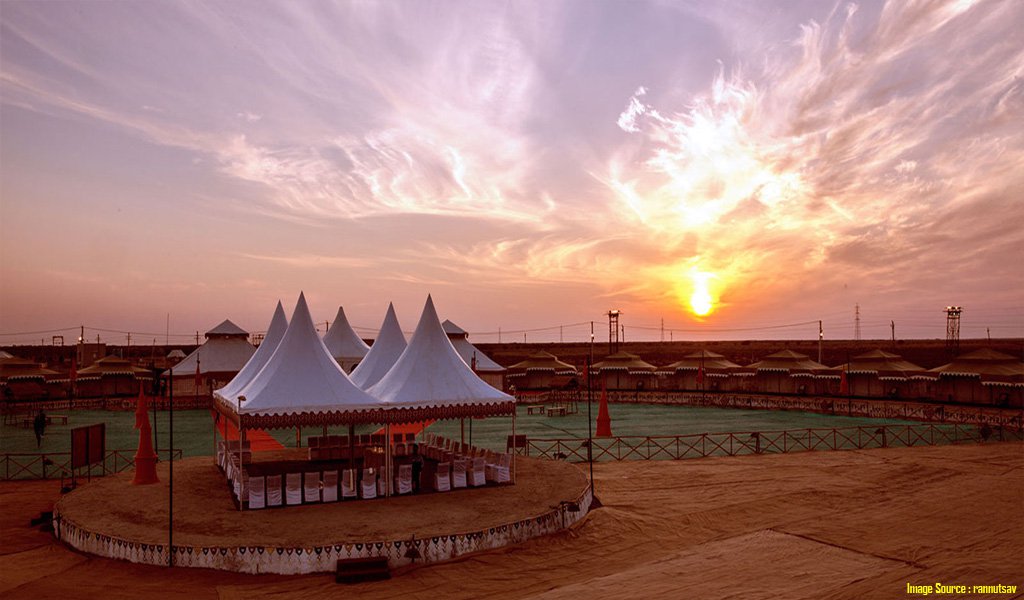 The shimmering moonbeams on the milky white Rann (desert area) in Kutch, Gujarat in the full moon night of November is the main attraction of this famous festival. It is a festival of folk music, dance and much more fun. During this fest, the area becomes a colourful carnival of the local artisans who exhibit traditional textiles, handicrafts and ornaments. Rann Utsav is definitely one of the most important festivals to enjoy in November. Many government and private organisations unite during this festival to offer great local food and artefacts to the tourists across the globe.
Ganga Mahotsav
When: 11-14th November 2016
Where: Varanasi, Uttar Pradesh

This is a five-day long festival that happens to be the true mélange of the diversely rich cultural heritage of the old city of Varanasi. There is Indian Classical Music and dance at its best. Many stalwarts of Indian classical music and dance participate and perform in this festival. The names of greatest artists like Ustad Bismillah Khan, Girija Devi, Amjad Ali khan, Bhimsen Joshi, Bal Murali Krishnan, Birju Maharaj, Vilayat Khan, Zakir Hussain are associated with this festival. All of them have performed in Ganga Mahotsav at some points of their lives. In the full moon night on the banks of the holy river the Ganges, this festival takes place with grandeur and elegance. This is one of the best Indian festivals celebrated in November. The famous Ganga Arti of Varanasi is also an added feature of this Mahotsav.
Chhath Puja
When: 4-7th November 2016/ 24-27th October 2017
Where: Bihar, Jharkhand and Nepal

This is the festival dedicated to the worship of the Sun god. Chhath Puja is largely celebrated in specific parts of India with processions and local folk music. People participate in the celebrations with sugar cane sticks, clay elephants and earthen lamps. Prasad (kheer, fruits) is offered in the river to the Sun god.
Pushkar Camel Fair
When: 2nd November 2016- 11th November 2017
Where: Pushkar, Rajasthan

The fair around the lake of Pushkar offers a fascinating spectacle in the time of Kartik Purnima (full moon in the month of Kartik). Pushkar is the only place in India where there is a temple of Lord Brahma. The temple is adjacent to the famous Pushkar Lake. The tourists can witness the organic rural India here. The traders come from different parts of the state for selling and buying camels and horses. Races and beauty contests of camels, horse shows and camel safaris take place during this festival. This fair exhibits the folk culture of Rajasthan in a unique manner.
You may book your Pushkar Fair Tour Package and visit this fantastic event.
Wangala Festival
 When: 11th November 2016
Where: Meghalaya

It is a Garo festival celebrating the harvesting season. People worship the sun god during this festival and mark the end of the agricultural year. The Garo tribal people dance with beating Nagara ( a type of folk drums) and blowing buffalo horn trumpets and flutes. The local people wear traditional clothes and the visual makes this festival very colourful. This is a significant festival in the list of fairs and festivals in November in India. This is a typical folk festival of eastern India of its kind.
Gurunanak Jayanti
 When: 14th November 2016
Where: Different parts of India (especially Punjab, Haryana)

Guru Nanak's birthday is celebrated on the full moon day. Guru Nanak was the founder of Sikhism. So the Sikhs celebrate this day with chanting hymns, exposition of Sikh scriptures etc. In Gurudwaras, there are special celebrations, community lunch, evening prayers and kirtan in the religious places.
Rajasthan Kabir Yatra
When: 11-16th November 2016
Where: Bikaner, Rajasthan
Sant Kabir was an ancient mystic poet of India. Starting from 2012, this festival named after the great poet has become an important celebration in the month of November. This is a moving music festival spanning over 6 days. Sufi, devotional music and poetry are the prime attractions of this festival. 2016 is the second edition of this festival. Along with music of great thinkers and scholars, this festival shares the paintings, sculptures of many stalwarts from the respective fields.
Kapil Muni Fair
When: 12-14th November 2016
Where: Kolayat, Bikaner, Rajasthan

This is the largest fair of Bikaner, named after the sage Kapil. This fair takes place in the place of Kapil Muni's Ashram. During this fair, people float lighted diyas in the river. That makes a brilliant spectacle. There is a famous cattle fair during this time where one can witness large numbers of horses, camels, buffalos etc. Folk music is another attraction of this event.
Bali Yatra
When: 25th November 2016/ 20th October 2017
Where: Orissa

This festival is also known as Bali Pratipada or Bali Puja. According to Hindu mythology, on this day King Bali returns on earth. So religious activities are performed to mark the day. This the festival where the tourists can witness the cultural heritage of Orissa especially the folk culture. There is a tradition of lighting small lamps, putting them in the boats and floating them.
Kundri Mela
 When: 14th November 2016
Where: Jharkhand
This is a famous cattle fair. People gather here to buy and settle cattle and also to perform some religious activities.
These 10 festivals and fairs are the most significant fairs and festivals in November.