Kerala – this tourist hotspot in India, is an enchanting land situated in Southern India, where martial sports, Kathakali and boat races still rule the tourism blanket! Boat racing is a very popular water sports conducted during the monsoon season in some of the chief lakes and back waters in Kerala. Boat races are part and parcel of the rich traditional grandeur of Kerala.We list here 4 of the most famous boat races in Kerala.
Famous Boat Races In Kerala 2018
The history behind the Fascinating Boat Races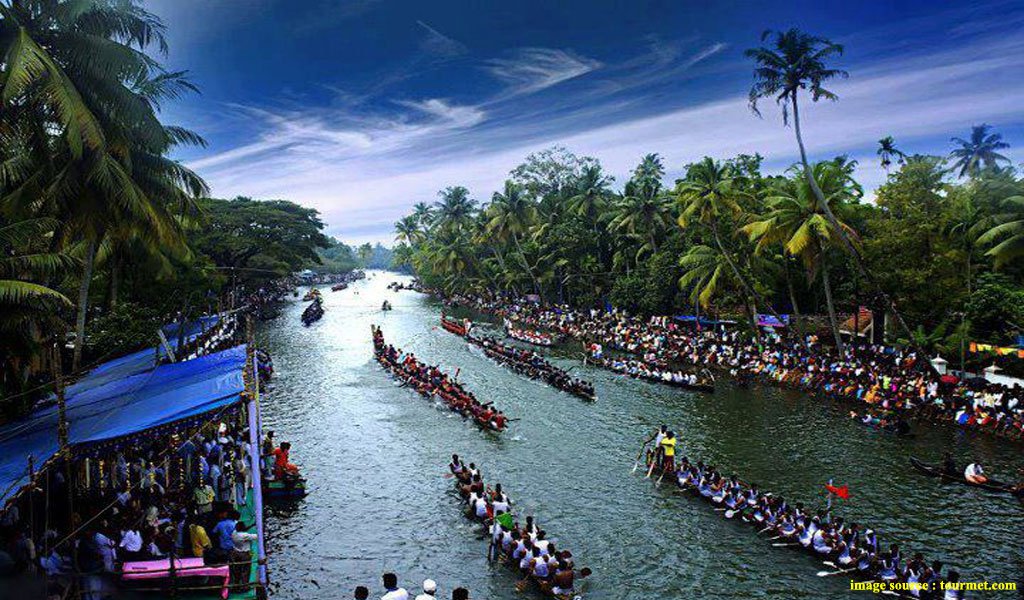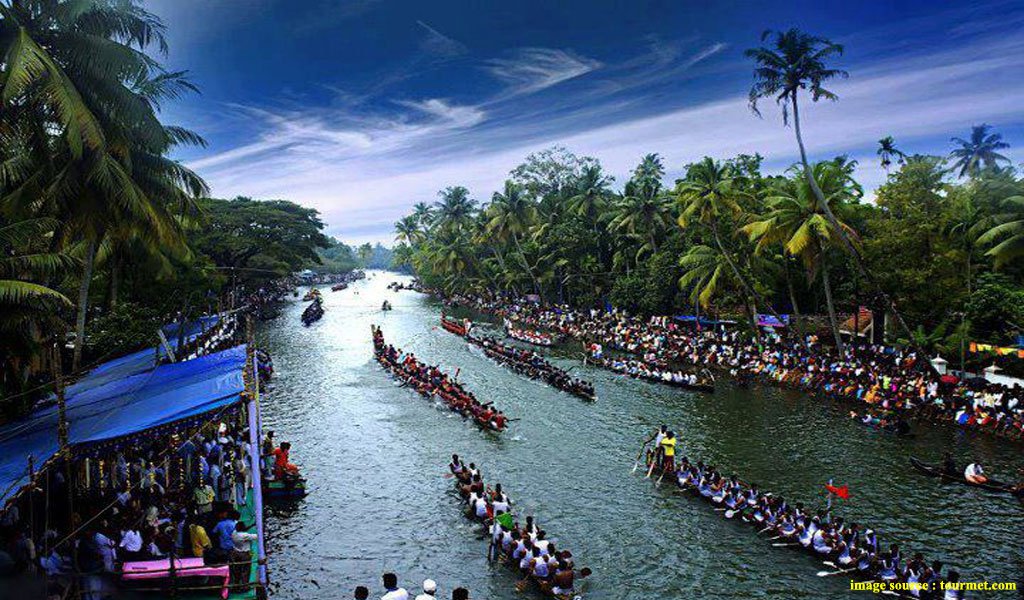 There are many kinds of boat races played out every year in Kerala backwaters; each one has its own story of origin with a lot of legendary tales and mythology attached. According to historical sources, boat races originated as a means to settle various disputes between the erstwhile kings and chieftains. Boat races have been an inherent part of temple festivities organised by religious communities.
The Kerala snake boat races have been in existence since four hundred years, they were used for fighting wars in water by the ancient Kuttanadu Kings. The boat races are popularly called snake boat races due to the peculiar canoe shape of the boat. Different kinds of the boat races take place in different parts of Kerala.
Here are the best 4 boat races in Kerala, you should not miss.
Nehru Trophy Boat Race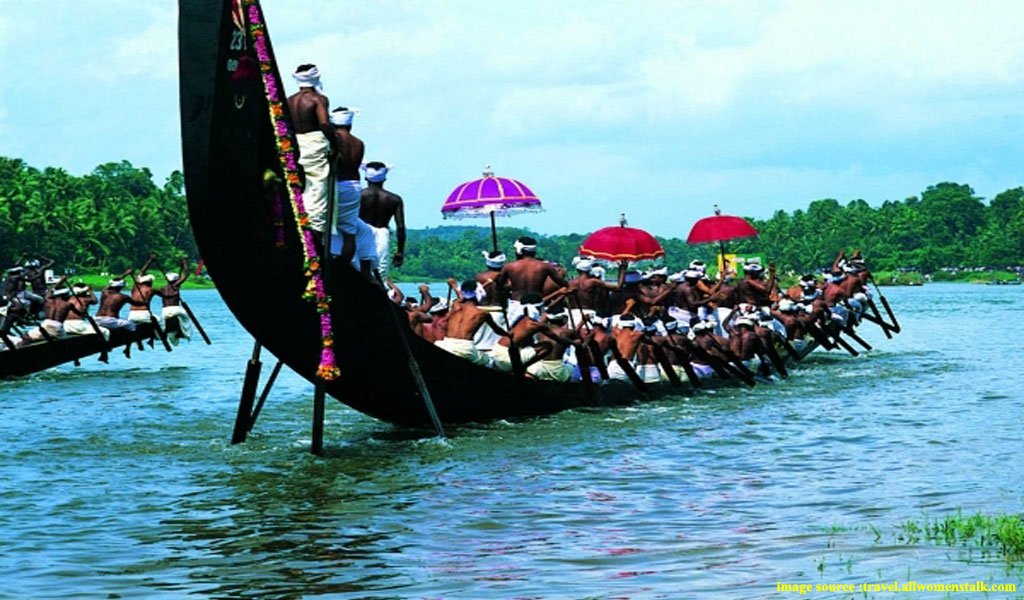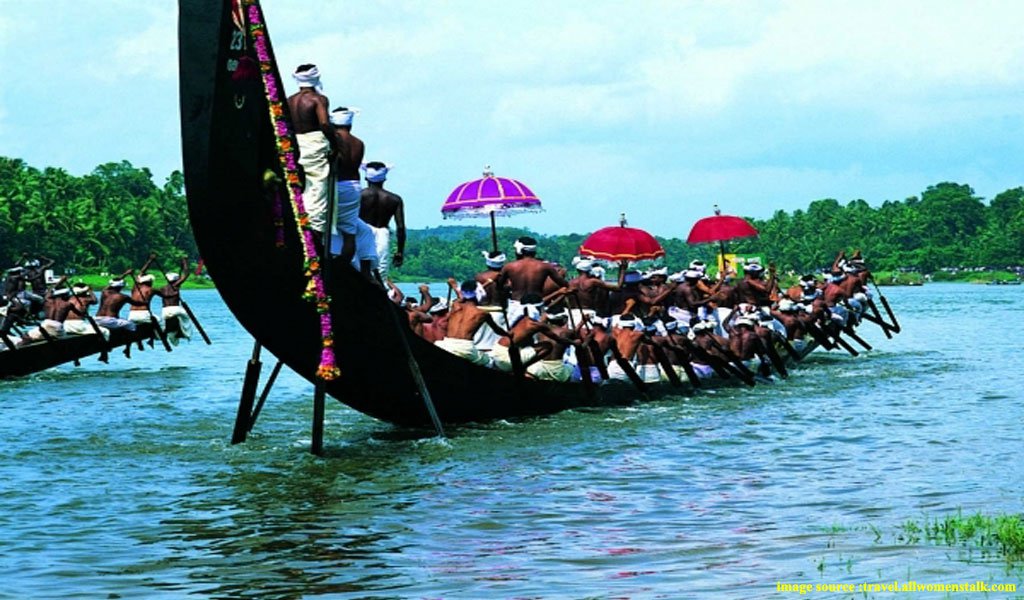 This race is full of thrills and excitement. It is primarily held in memory of Jawaharlal Nehru (First Indian Prime Minister). The race attracts a large number of tourist crowd and is a fully commercial affair. Spectators need to buy tickets to view the race from close points on rickety bamboo decks. General stands cost less, whereas VIP stand tickets are costly.
Venue and Timing– The Nehru Trophy is a monsoon delight and is held in the second week of August at the Punnamda Lake in Alleppey.
Nehru Trophy Boat Race: 10 August 2019
Champakkulam Moolam (Snake) Boat Race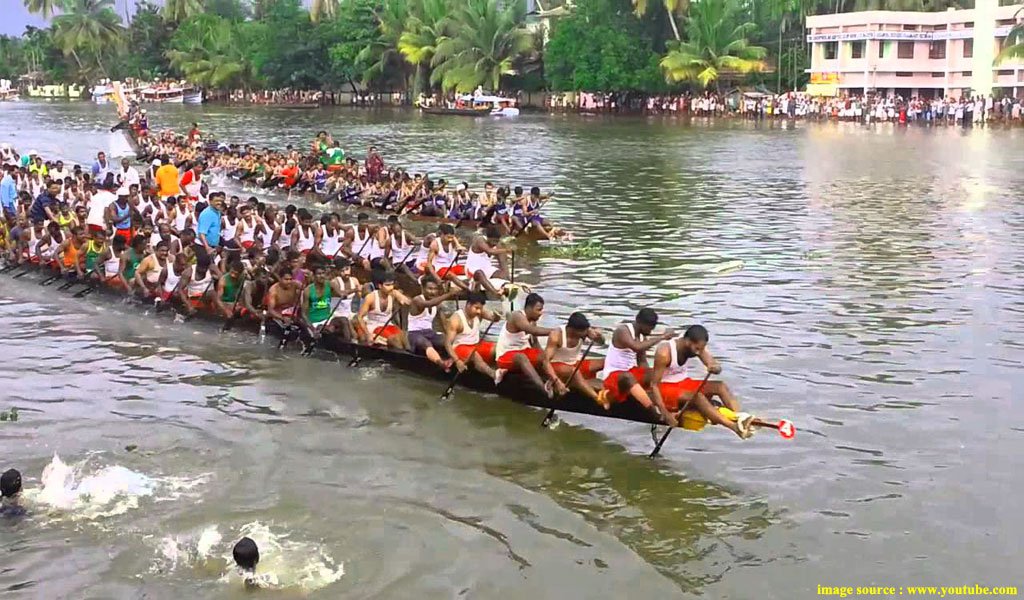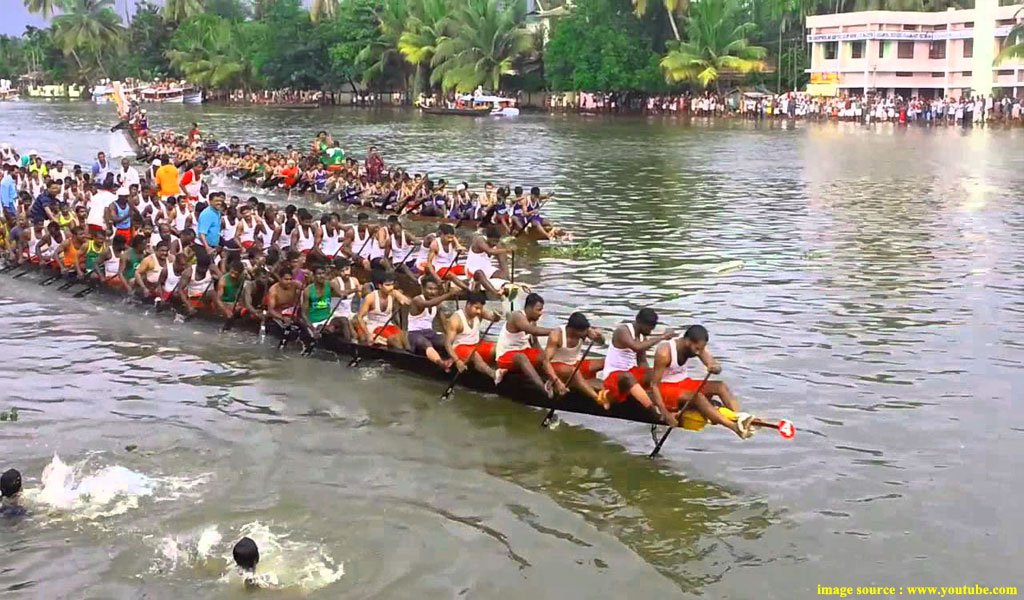 This snake boat race is held to mark the pious day when the Krishna idol was mounted in the Shree Krishna Temple of Ambalappuzha region. Before the race starts, the lake is adorned by colourful boats that are dressed in pretty parasols containing groups of performing artists who showcase their skills in honour of the Krishna idol and the boat races. Held during the rainy season, this is touted as one of the oldest and best boat races in Kerala.
Venue and Timing– The race commences every year at the famous Champakkulam Lake, which is at a distance of 25 km. from the city of Alleppey. It is held in the month of June or July.
The date for Champakullam Boat Race : 15 July 2019
Aranmula Vallamkali Boat Race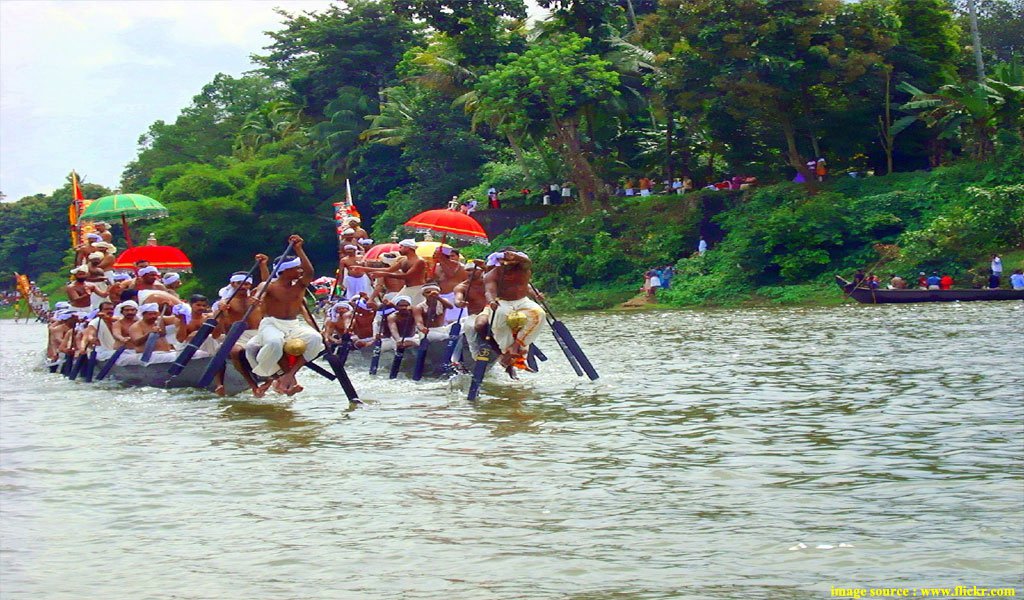 One of the oldest boat race events; the Aranmula boat race is a two day affair held during the very popular Onam festival in Kerala. As many as 26 Palliyodam boats grace the waters, which includes the grand effigy of Lord Krishna and children dressed in fancy attires. The snake boats are decorated in colourful silk cloths and parasols to mark the wondrous occasion. Visitors arrive from all corners of the State to witness this mega boat race. This race also attracts national as well as international tourists.
Venue and Timing– This race takes place in the month of August or September on the holy Pampa River located at Aranmula region.
The date for Aranmula Boat Race: 15 September 2019
Payippad Boat Race (Jalotsavom)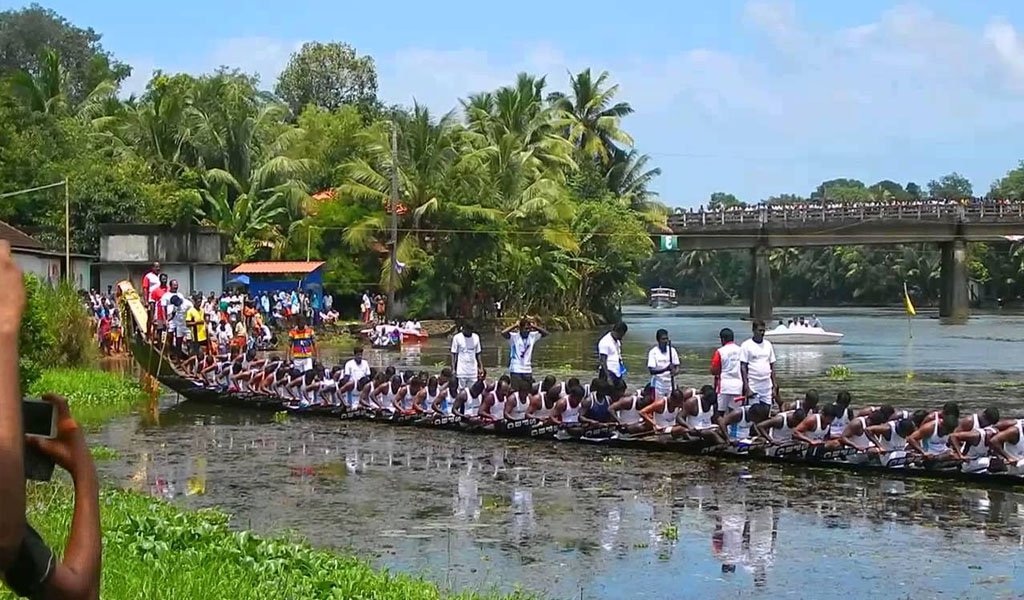 This special boat race takes place to inaugurate the Prathista ceremony or the installation of the idol of Lord Subramanya at Haripad Subramanya Temple. According to mythological facts, the idol of Lord Subramanya was found at another river and was brought to Haripad on a boat. The three-day boat race festival is held during the festival of Onam. The very arduous snake boat race commences on the third day of the festival. Throngs of devotees come from all parts of Kerala to participate in the festivities and watch the exciting race.
Venue and Timing– The race takes place in the month of September on the Payippad Lake, at a distance of 35 km. from the Alleppey city.
The date for Payippad Boat Race : 13 September 2019
Other interesting boat races in Kerala include Karuvattu boat race, Neerattu-puram boat race, Thiruvalla Pampa boat race, Kumarakom boat race and Mannar boat race to name a few.
How to Reach the Boat Race Venues?
Tourists have to reach Alleppey city, as most of the thrilling action takes place in and around the city boundaries. The nearest airway is via Kochi Airport, at a distance 85 km. from Alleppey. The city can also be reached via rail route (Alleppey Railway Station) or travelling in State (KSRTC) buses and private taxis.
Stay and Accommodation Facilities in Alleppey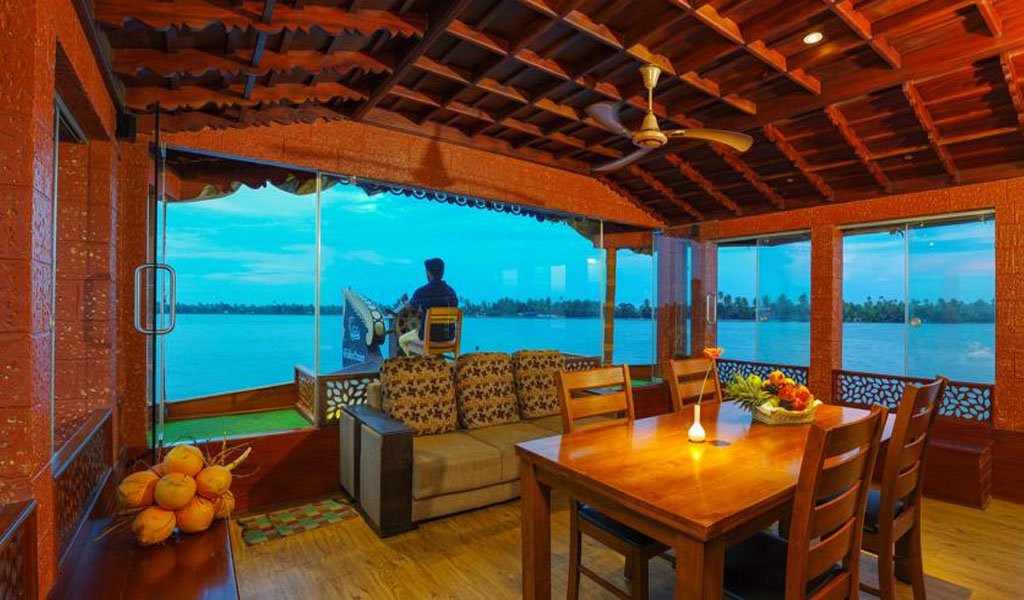 There are numerous reputed luxury hotels and resorts within the city for international tourists. Holiday visitors can also enjoy their Kerala stay in houseboats and take pleasure in memorable cruise rides. Some top class options include Malayalam Lake Resort, Palm Grove Lake Resort, Punnamada (backwater) Resort and Lake Palace Resort to name a few.
Is It Safe to Travel in Kerala after 2018 Floods?
After the devastating floods in August, 2018, the Kerala Tourism authorities launched aggressive sector revival campaigns on a war footing in September 2018 itself. It included road repairs and rebuilding as well as large scale campaigning, both in India and abroad, to ensure the tourists about restoration of infrastructure. As a result:
90% of the top tourist destinations in the state were open to tourists by October, 2018, while the remaining 10% too became accessible by December, 2018.
The popular activities like Periyar Lake boating resumed in September
The 10th edition of Kerala Travel Mart was held in Cochin from September 27-30
The grand Kochi-Muziris Binennale art event is scheduled to be held from December 12, 2018 and March 29, 2019.
Tourists in large numbers visited Munnar to witness the Neelakurinji flower bloom, which happens once every 12 years (the next blooming would happen in 2030)
All the boat races in Kerala followed their 2018 schedule and registered huge tourist attendances.
Travelling to Kerala in 2019
If you plan to attend any of these boat races in 2019, make sure that you closely watch the weather and travel advice from the state authorities, media channels and online travel forums.
Always save the emergency helpline numbers.
Carry or purchase the important raingear, mosquito protection etc.
Avoid wandering to the risky areas alone.
Contact us at info@waytoindia.com for special Alleppey houseboat and cruise packages.To plan your Kerala travel, you can go through the Special Kerala travel itinerary for honeymooners on the link https://www.waytoindia.com/kerala-trip-honeymoon-package and customize your tour plan according to you. You can then call us on +91 8527255991 to get a customized quotation for your Kerala tour package.