The idea of a refreshing holiday in India is most aptly pursued at Kerala, the southernmost state of the country. Blessed with greenery, serenity, natural exquisiteness and cultural spectacles, the state hosts every holiday mood one can think of. After the monsoons wash away the summer's exhaustion and turn the region into paradise, the winter season beckons tourists from across the world. If you are among those summoned this year, the following list of Kerala tourism must visit places is worth considering for the itinerary.
Cochin – The Heritage Wealth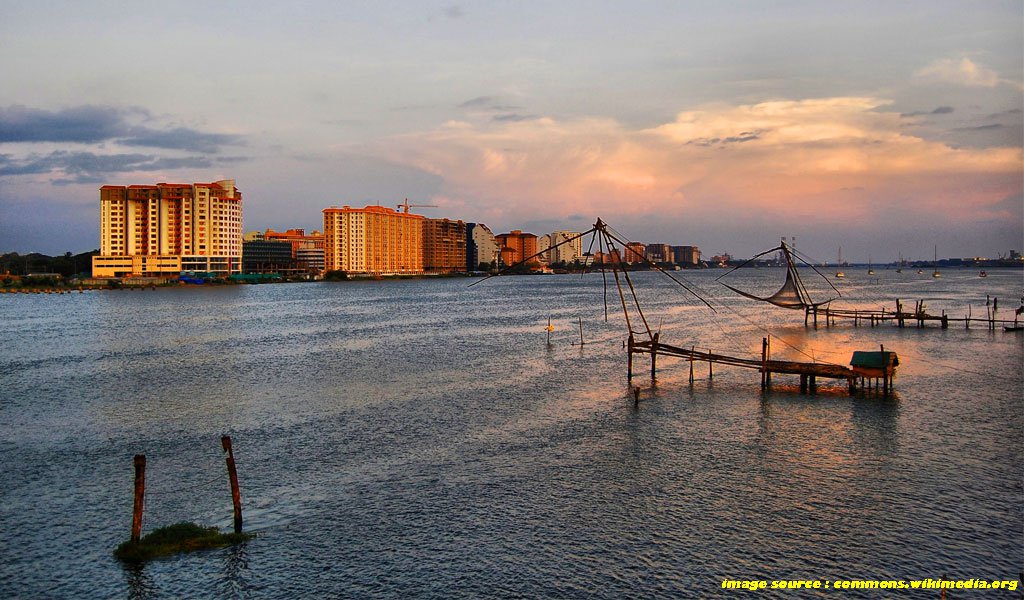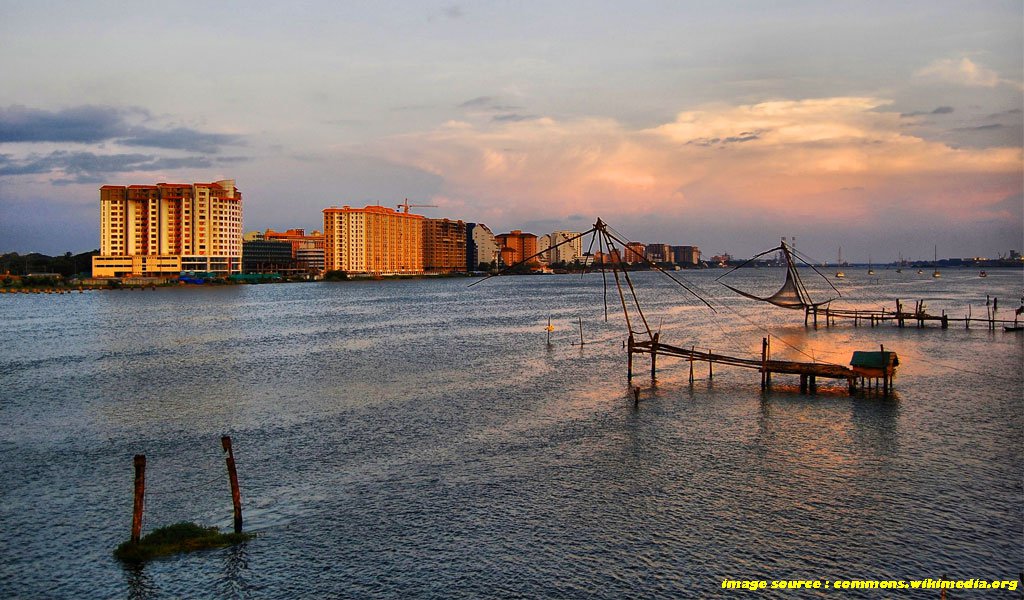 If the old world charm and multicultural heritage is what you look forward to, Cochin (Kochi) is the perfect destination for you. From the colonial palaces and bungalows to synagogues, churches and temples, the city is no less than a treasure trove of architecturally brilliant historical buildings.
Access: International airport and excellent rail and road connectivity.
Top Attractions: Chinese Fishing Nets, Dutch Palace, Paradesi Synagogue, St. Francis Church and Santacruz Basilica.
Adding the Fun: Sunset boat cruise at the backwaters
Things to Know: Make preparations against mosquitoes. Public smoking is strictly banned. Not safe to be alone at night.
Munnar – The Cool Hill Resort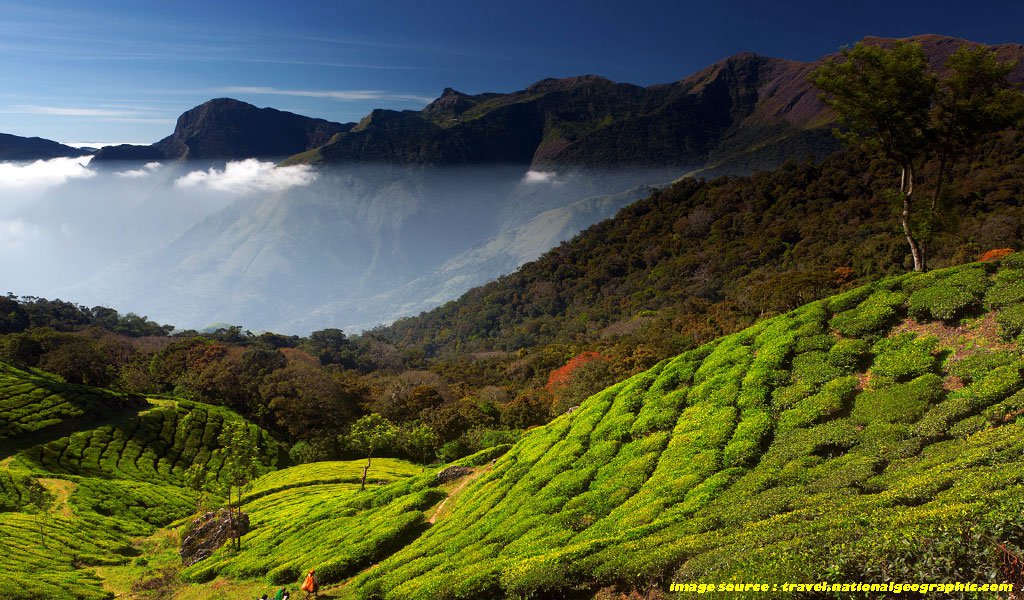 Soaked in the salubrious weather, Munnar with lush green mist-laden hills offers the opportunities to walk over the clouds, explore the verdant profile of sprawling tea estates and trek through the paradisiacal splendour of nature. That's not all, as there are hosts of lakes, waterfalls, vantage points and wildlife venues in and around.
Access: Cochin International Airport (about 106 km.) and Aluva Railway Station (about 110 km.). The road journey on winding roads is extremely breathtaking.
Top Attractions: Mattupetti Dam, Indo-Swiss Farm, Tata Tea Museum, Top Station, Atukkad Waterfall, Anapudi Peak and Eravikulam National Park.
Adding the Fun: Enjoy a jeep ride to Kolukkumalai, the world's highest tea estate, and watch the traditional 7-stage tea-making process
Things to Know: Carry flashlights as it gets extremely dark at evening. Be sure to carry skin protection as sunstrokes are common.
Kovalam – The Splendid Beaches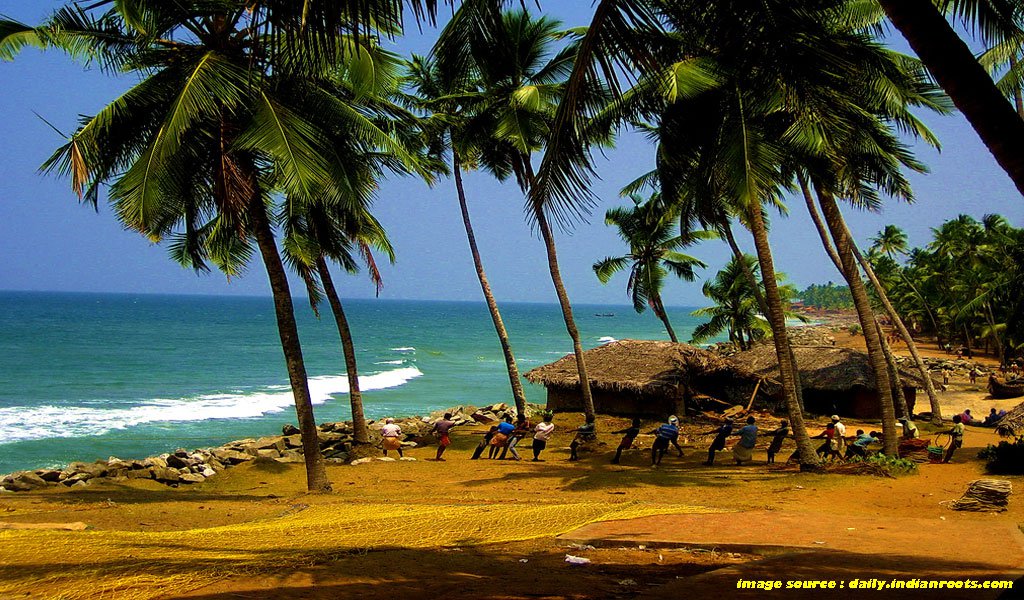 Crescent-shaped clean beaches that host pleasant coconut groves, marvellous sunsets and some amazing activities bring the small village of Kovalam on the international map of tourism. Easily among the places you must visit in Kerala in search of respite, Kovalam is where you get to relish delicious seafood and indulge in the extremely soothing Ayurveda treatments.
Access: Thiruvananthapuram International Airport (about 10 km.) and Trivandrum Central Railway Station (about 11 km.). Good road connectivity.
Top Attractions: Hawah Beach, Samudra Beach, Lighthouse Beach and heritage wealth of Trivandrum.
Adding the Fun: Enjoy a fascinating boat ride in a wooden boat or a motor boat
Things to Know: Ask the lifeguards about the safest swimming area and be alert to their warnings.
Guruvayoor – The Religious Grandeur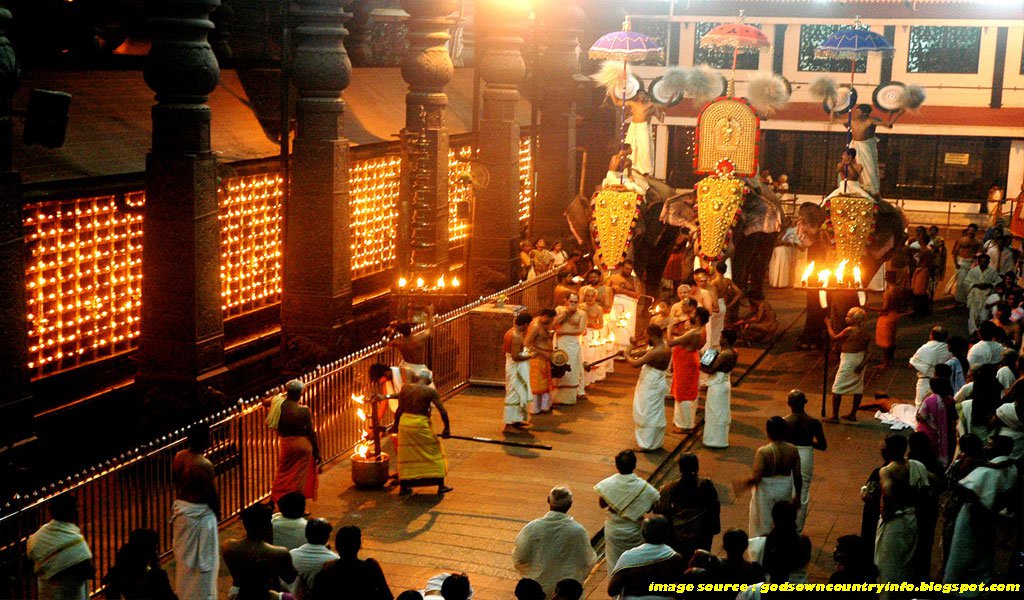 No trip to Kerala is complete without exploring its resplendent temple architecture. Among the best places in this direction is the pilgrimage town of Guruvayoor, famous for Hindu temples displaying heart-warming Kerala Architecture, grand festivals and other cultural highlights.
Access: Kochi International Airport (about 80 km.). Good road and rail connectivity.
Top Attractions: Sree Krishna Temple, Mammiyoor Shiva Temple, Parthasarathy Temple, Institute of Mural Painting and Devaswom Museum.
Adding the Fun: Plan a trip in February-March to attend the Guruvayoor Festival known for its elephant races.
Things to Know: Non-Hindus are not allowed to enter the main temples. Dress up appropriately. Strictly vegetarian foods are served at the restaurants.
Periyar – Meeting the Wildlife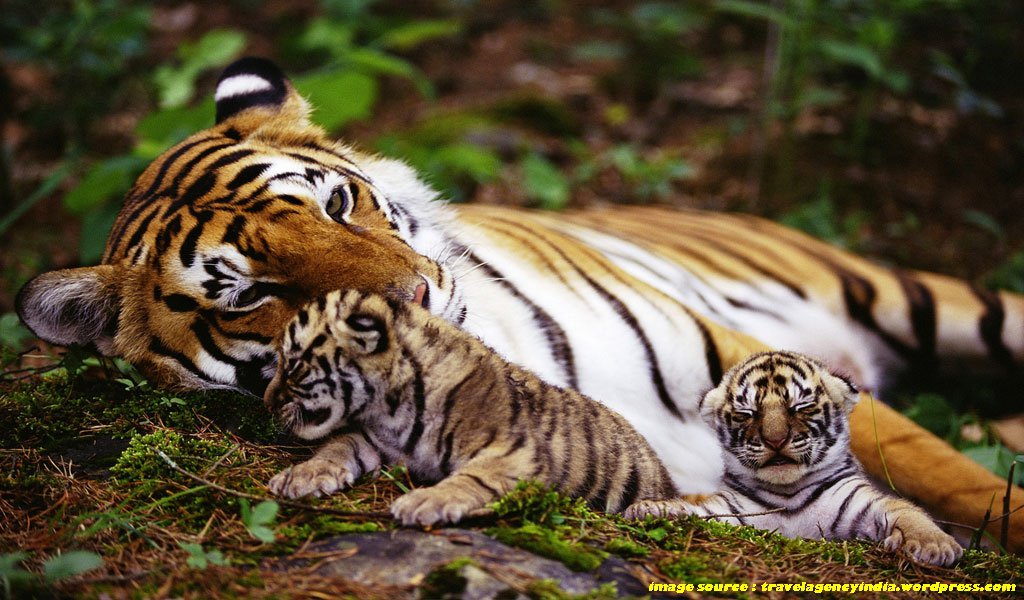 Spread over the tropical landscapes of Western Ghats, Periyar National Park is a heaven for the wildlife lovers. Amidst mesmerizing greenery and expansive spice plantations and set around the serene Periyar Lake, the park is home to Bengal tigers, Indian elephants, gaur, sambar, lion-tailed macaque and more than 265 species of birds.
Access: Thekkady, the gateway to the park, has good road connectivity with all major citiesin the region. Nearest airports are at Madurai and Cochin, each about 150 km. away. The closest railway station is Kottayam, about 107 km. away.
Top Attractions: Periyar boat safari, Tribal Heritage Museum and nearby attractions like Vagamon.
Adding the Fun: Don't miss the thrilling adventures of border hiking, bamboo rafting, night trekking and camping.
Things to Know: Entry fee include INR 25 for Indians (INR 5 for children) and INR 300 for foreigners (INR 105 for children). Separate charges for boat rides, vehicles and cameras.
Alleppey – Fantasy World of Houseboats and Backwaters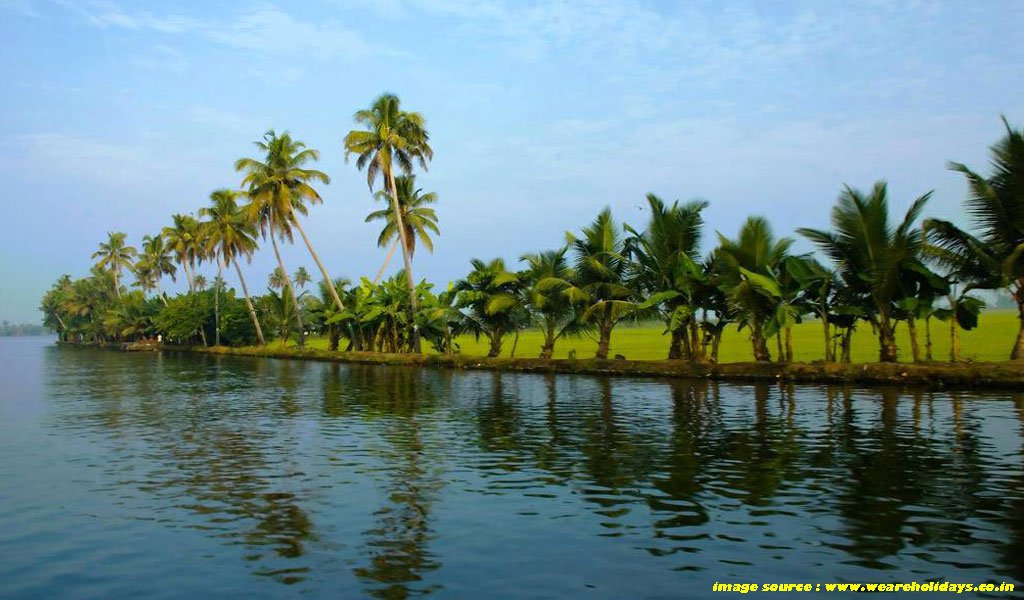 The crisscrossed channels of slow-moving waters fringed by the rows of palm trees and you relaxing in a traditionally-looking contemporarily-facilitated houseboat, enjoying the visual treats of paddy fields and invigorating countryside – the experience in unmatchable. Alleppey (Alappuzha) Backwaters regularly feature among the must see places Kerala India and is among the top honeymoon destinations of the world.
Access: The place is served by a busy railway station, while the closest airport is at Kochi (about 85 km.). NH 47 connects it with major destinations.
Top Attractions: Backwaters, villages, churches, temples and some beautiful beaches like Marari.
Adding the Fun: Book an Ayurveda wellness resort and enjoy the unbeatable holistic healing and spa treatments. Resorts like Pagoda Resort too offer the facilities.
Things to Know: Book houseboats in advance during the peak tourist season. Take help of a trusted tour operator for online booking.
Wayanad – Nature, Heritage and Adventures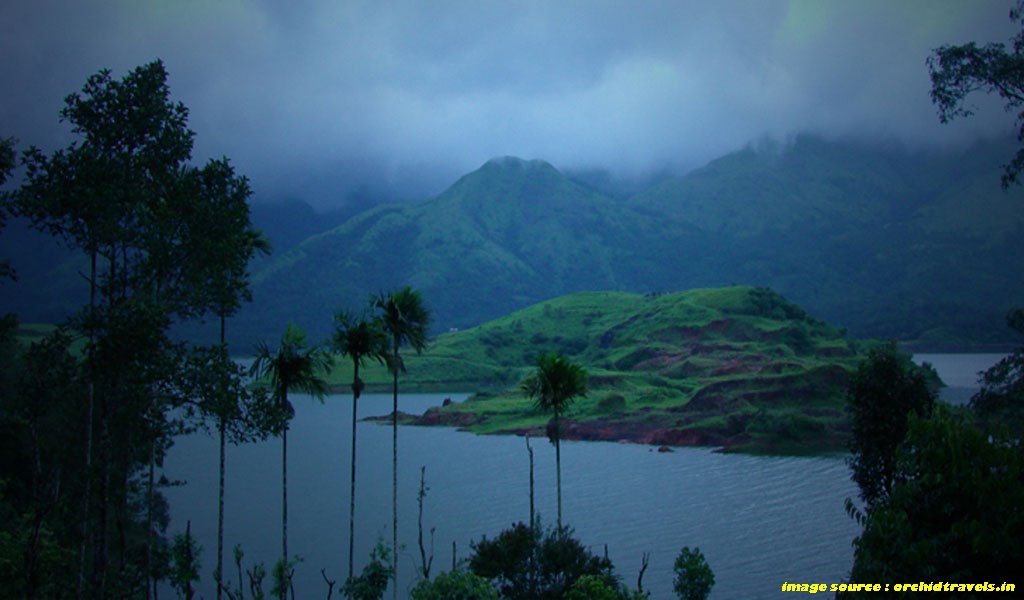 Spectacular lakes, gushing waterfalls, lofty peaks and tropical beauty on one hand and heritage wonders ranging from prehistoric caves to Hindu and Jain Temples – the district of Wayanad is truly entertaining in all respects. Wildlife sanctuaries and trekking adventures make it all more tempting for the tourists.
Access: Kozhikode (about 100 km.) has the closest airport as well as the railway station. Several national and state highways and ghat roads offer scenic road trips to Wayanad.
Top Attractions: Pookode Lake, Edakkal Caves, Meenmutty Falls, Chembra Peak, Sultan Bathery temples, mosques and churches, Banasura Sagar Dam and Wayanad Heritage Museum.
Adding the Fun: Enjoy an unforgettable trek to Chembra Peak and be ready for a mesmerizing surprise in the form of a heart-shaped lake on the way
Things to Know: Permission is required for trekking. It is advised to take along an expert guide.
Thiruvananthapuram – Stupendous Art and Architecture

Showcasing the best of Kerala architecture through a series of temples, palaces, government building and monuments, the state capital Thiruvananthapuram (or Trivandrum) is nothing short of an open art gallery. When in the city, you have the opportunities to watch the mind-blowing performances like classical dances and martial arts. Museums, art galleries (with superb collections) and beaches further make it a popular name among the top 10 must visit places in Kerala.
Access: Apart from outstanding road connectivity, the city also has busy international airport and railway station.
Top Attractions: Napier Museum, Sri Padmanabhaswamy Temple, Kerala Government Secretariat, Keralan Museum, Sree Chithra Art Gallery, Kanaka Kunnu Palace, Padmanabhapuram Palace and Shanghumukham Beach.
Adding the Fun: Make sure you watch Kathakali Dance or Kalaripayattu martial art performances at one of the cultural centres
Things to Know: Abide by the local customs and dress up appropriately at the temples. Restrain from public smoking.
Kerala is among the top destinations for holidaying in India. Be a spectator to the unbelievable diversity by carefully planning your trip connecting most of these places.In case you wish to book Kerala Tour Packages visit us on https://www.waytoindia.com/kerala-tours and select the best Kerala Tour Package.