India has a fascinating history that can be traced back to more than 5000 years; filled with cultural and legendary treasures to boost! India is a land gifted with great heritage wealth comprising of varied cultures, abundant art and alluring mysticism that attracts people from all over the globe to experience the magic.
Below mentioned are top 10 heritage sites in India that can satiate your lifelong dream of visiting such historically worthy places.
Top 10 heritage sites in India
Kaziranga Sanctuary, Assam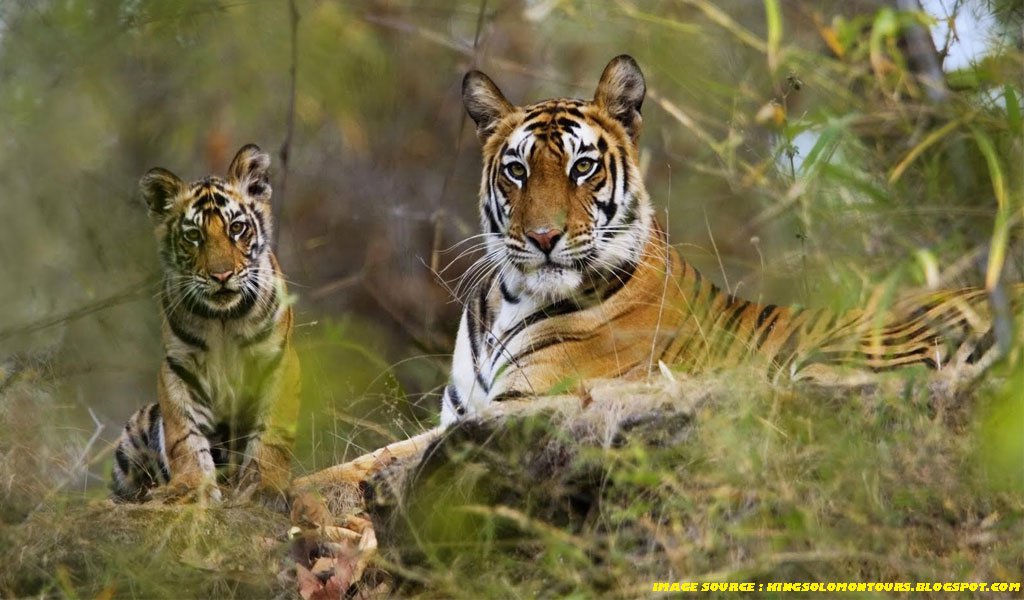 Nestled in the North-east region of Assam State, the Kaziranga Wild Life sanctuary is one of the must-see UNESCO recognised North India heritage tours. This park is a haven for wild animals and birds, covering a wide spread area of around 106,250 acres of land.
Access– The closest airport for reaching the famed park is 97 km. away in Jorhat town, while Gauahati is one main railway station en-route to Kaziranga Park.
Top Attractions– The park inhabitants include one horned Rhinoceros, tigers, wild buffalos, deer, sambhar, Asiatic elephants, leopards, langur and Gibbon to name a few attractions.
Entry– Fee for full day visit is INR 200 for Indians, while foreigners have to pay INR 2000. Separate charges for elephant rides and other rides.
Padmanabhapuram Palace, Tamil Nadu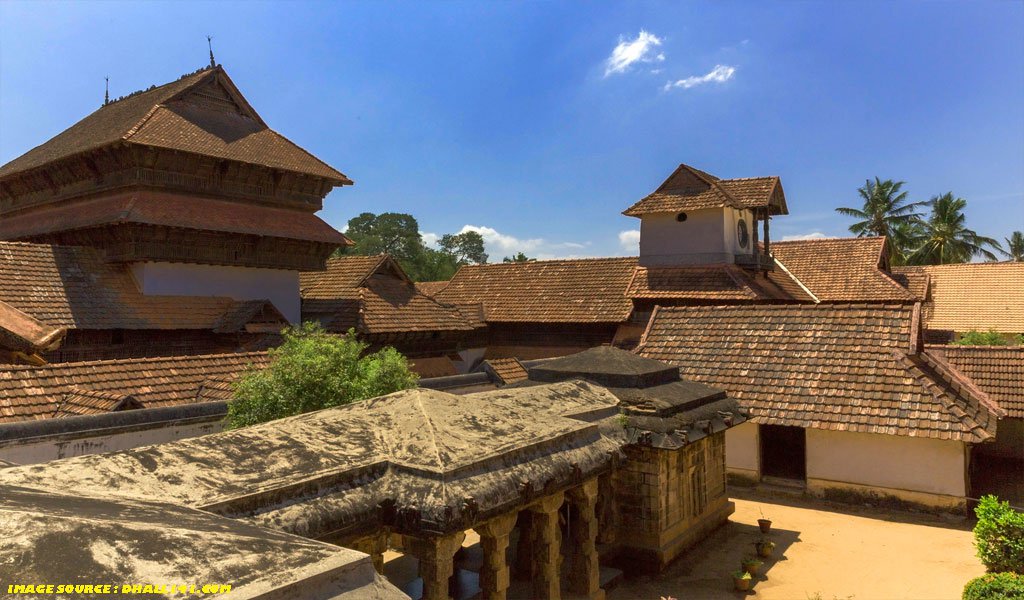 This is a state of art wooden palace built in the 16th century by Rajas of Travancore dynasty. This majestic palace is located at Kanyakumari region. It is an architectural wonder with ancient interiors, elaborate rosewood sculptures and carvings which makes it one amongst the top 10 heritage sites in India.
Access– Tourists can reach this palace via Kerala or Tamil Nadu. The closest airport is Thiruvananthapuram International Airport at a distance of 52 km.
Top Attractions– Visitors can enjoy looking at ancient 17th century murals, Royal artefacts, special Chinese carvings, Durbar Hall, etc.
Entry– The fees for adults is 25 INR, kids can visit at 10 INR, foreigners have to pay 5$.
Mahabalipuram, Tamil Nadu

The majestic stone carvings and beautiful gigantic sculptures of Mahabalipuram is UNESCO listed site, promoting Heritage tourism in India. Tourists get to glimpse back at history through these artistic grandeurs created out of granite and rocks.
Access-Tourists can reach Mahabalipuram from Chennai that is at a distance of 54 km. Many public buses also ply through the site, while Chengalpattu is the closest railway station.
Top Attractions– Some other attractions include Tiger caves, Crocodile bank, Shore temple, Five Ratha's structure, etc.
Entry– The entry fee for Indians is INR 10, while foreigners have to shell out 5 $. Kids under 15 years gain free entry.
Khajuraho Monuments, Madhya Pradesh

The sensual and sexually explicit sculptures of Khajuraho monuments are one of the popular UNESCO World Heritage sites in India. The very erotic Kamasutra stone carvings (art works on the Khajuraho temples) have to be seen to be believed.
Access- Air travellers can reach Khajuraho via any of the metro cities connecting to the domestic Khajuraho airport.
Top Attractions- Lots of attractions inside the large complex such as Brahma temple, Ghantai temple, Chaturbhuj temple, Chaunsat Yogini temple, Lakshmana temple among several others.
Entry- The entry fees for Indians is INR 10, while foreigners have to pay 5$. Kids have free entry.
You can visit Khajuraho along with Orchha & Varanasi on a heritage trail in India.To book or to know more please go through the North India Heritage Tour Package details on  http://www.waytoindia.com/north-india-heritage-tour
Sun Temple, Konarak, Odisha

Blessing the Bay of Bengal banks, the dazzling Sun Temple of Konarak is built like the Sun's chariot and spearheaded by carvings of 6 horses. This 13th century wonder is part of heritage tour packages in India portraying the bygone Kalinga era and Ganga dynasty.
Access– Tourists can alight at the Bhubaneswar airport, which is at a distance of 64 km. from Konarak.
Top Attractions– Apart from the chariot temple, the entire complex also houses other sculptures of humans and the animal kingdom.
Entry– The entrance fee for Indians 10 INR, USD 5 for foreign citizens and children have free entry. The fee for SAARC tourists is INR 10.
Amer Fort, Rajasthan

Located in the quaint township of Amer near Jaipur, Rajasthan the artistic grandeur of Amer Fort is one of the main hotspots attracting thousands of tourists throughout the year.
Access– The Fort lies at a distance of 11 km. from the Rajasthan city of Jaipur. One can hire taxis, cars or state buses to reach the great Fort.
Top Attractions-Visitors can enjoy the gigantic ramparts, Maota Lake, elephant rides, Mirror Palace, special rooms like Sukh Nivaas, Diwan-e-khas, Diwan-e-aam, etc.
Entry– Students gain entry at 10 INR, foreign students at 100 INR, while Indian adults can see the fort for 25 INR and adult foreigners at 200 INR.
Mahabodhi Temple, Bihar

This is a prestigious part of UNESCO recognised World Heritage Sites in India. The temple is located in Bodh Gaya, Patna city, Bihar State, built in 260 B.C. It is the sacred place where Lord Buddha mediated for eternal bliss.
Access– Gaya, the closest airport is at distance of 7 km. Many popular airlines connect to Patna city from other metro cities.
Top Attractions– The Mahabodhi tree, the Buddha Stupa, Meditation park and Vihara Monastery are some of the prime places inside the temple complex.
Entry– The entry is free for everyone. However one has to pay for cameras.
Humayun Tomb, Delhi

The regal Mughal inlaid tile architectural wonder- Humayun Tomb is a famous Indian heritage site. The main tomb lies in the heart of a garden, while there are different causeways leading to more garden space.
Access– The airport closest to the Humayun Tomb is the Indira Gandhi International Airport at a distance of 14 km.
Top Attractions– The superb carvings, wondrous tile work, Persian arts, rich stone-made screens are some main attractions.
Entry– Indians can gain entry for INR 10, while foreigners have to pay 250 INR.
Red Fort, New Delhi

Red Fort is the capital honour of India. Tourists desiring North India heritage tours must visit the great Red Fort, which is made of red coloured sand stones at a height of 33 mt. It was an historic palace fortress of Mughal Emperor Shahjahanabad.
Access– Tourists reaching red fort from Delhi International airport (distance of 19 km.) can hire taxis or rental cars. There are many State buses also going to Red Fort from different parts of Delhi.
Top Attractions– The Main gate or Lahore Gate, Chatta Chowk market, Pearl Mosque, Royal baths, Marble Hall are some of the major attractions in the complex.
Entry– Entry fees include INR 10 for Indians and INR 250 for foreign tourists. Photography is allowed.
Taj Mahal, Agra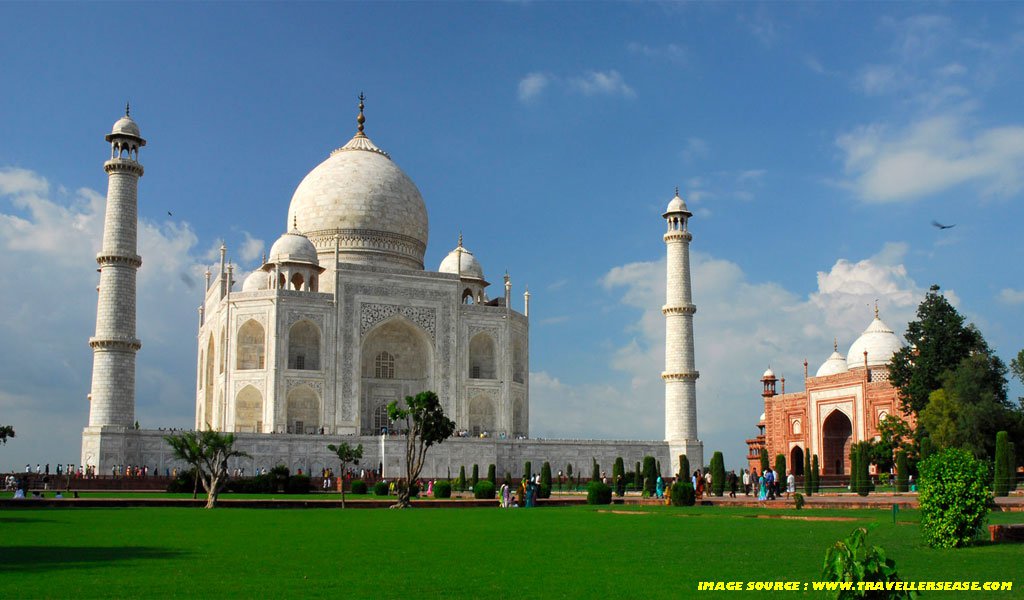 The pride of India boosting Heritage tourism in India, it is also one of the oldest structures on earth. The beautiful marble elegy is part of a historical tale. It is believed that Taj Mahal was built by Emperor of yesteryear Shah Jahan in the fond memory of his much-loved Queen Mumtaz Mahal.
Access– It is situated in the Indian city of Agra, Uttar Pradesh. And the monument is at a distance of 125 miles from Delhi.
Top Attractions– The wondrous mausoleum is bordered by numerous other attractive structures such as the Mosque, the Mihman khana, the Great gate and the twin bazaar (market) streets to name a few.
Entry– The entry fees for adult foreigners= 750 INR, Indian adult= 510 INR, Kids below 15 years for both foreigners and Indians= 500 INR. Kids below 3 years of age have free entry.