Tourist destinations in South India exude a distinct beauty, culture and ethnicity that set it apart from the rest of India. Delightfully, each state has proudly retained its identity in marvellous temple architecture, lush hills, historical ruins, and exotic beaches that make South India even more interesting and mesmerising. A perfect concoction of diversified beauty, warm-hearted people, cultural ethnicity and limitless hospitality, South India tour truly ensures a memory holiday experience. Do not miss these 7 must-see tourist places in South India.
Best Tourist Places In South India / Tourist Destinations In South India
Discover Intriguing History of Fort Kochi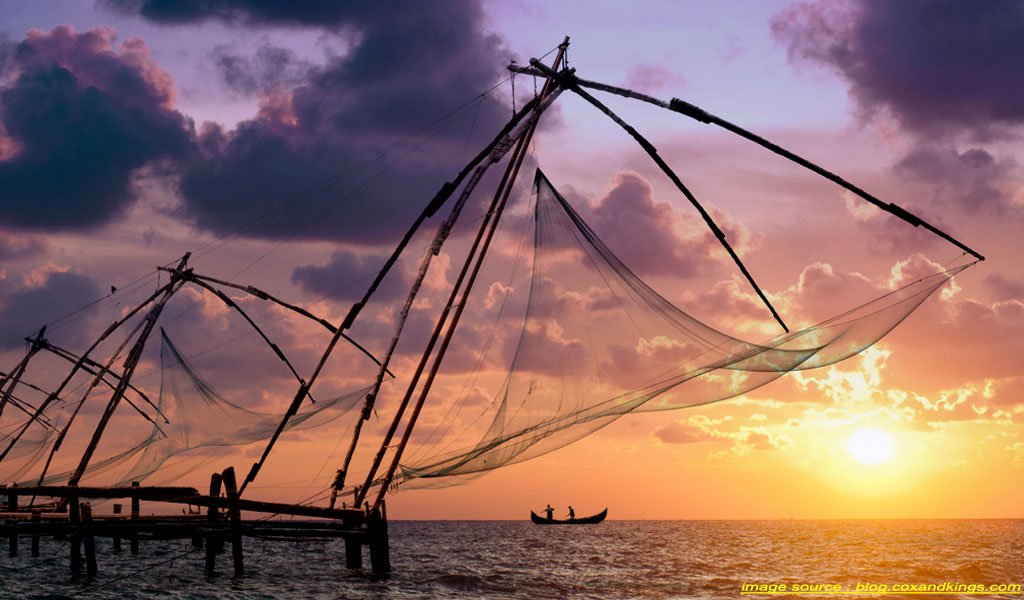 Feted as the "Gateway to Kerala," Fort Kochi is an exemplary city that presents an eclectic mix of culture and traditions.
The British, Chinese, Dutch, Portuguese and Arabs have left their footprints onto the city, offering mesmerising view of rich historical and architectural sites. The sheer mention of Kochi brings the picture of famous Chinese fishing nets lining the beachfront.
It is the commercial capital of Kerala and a cosmopolitan city buzzing with liveliness and finest comforts of modern life.
The Backwaters of Alleppey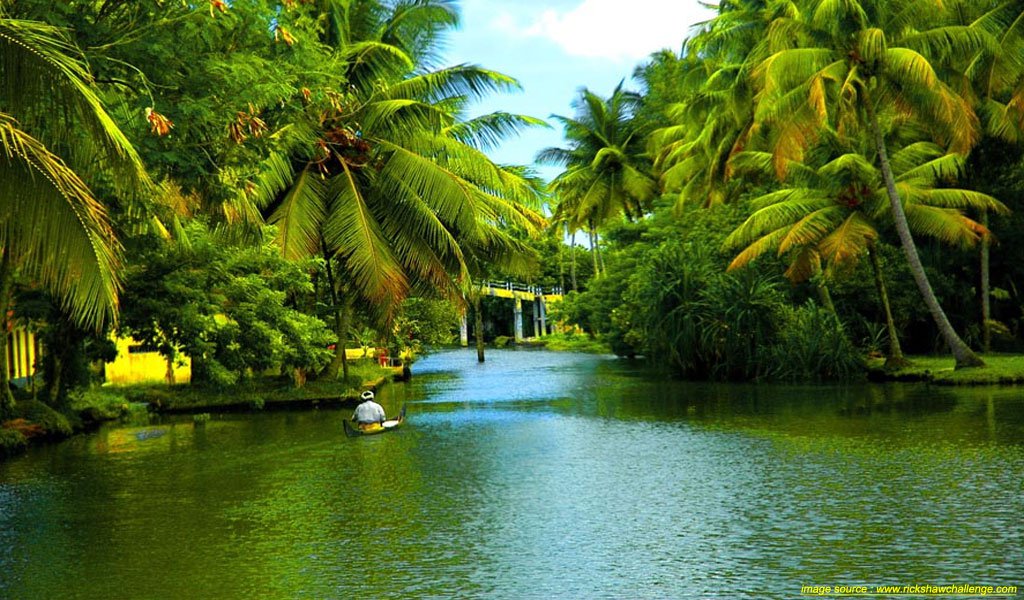 Alleppey in Kerala is known as the "Venice of the East," blessed with sugar-kissed beach and exotic backwaters that are a must visit on your South India tour.
The town has interconnecting passages of bridges and canals, and a boat ride through the beautiful backwaters can be a truly unforgettable experience.
Do not miss to stay in a houseboat along the palm-fringed backwaters of Alleppey. It is the best way to unwind and experience tranquillity and nature's splendour.
Spending a night on the houseboat, amid crystal-clear azure water and encapsulated by serenity, is sheer bliss! Alleppey is surely one among the tourist destinations in south India you must visit.
Explore the Captivating Ruins of Hampi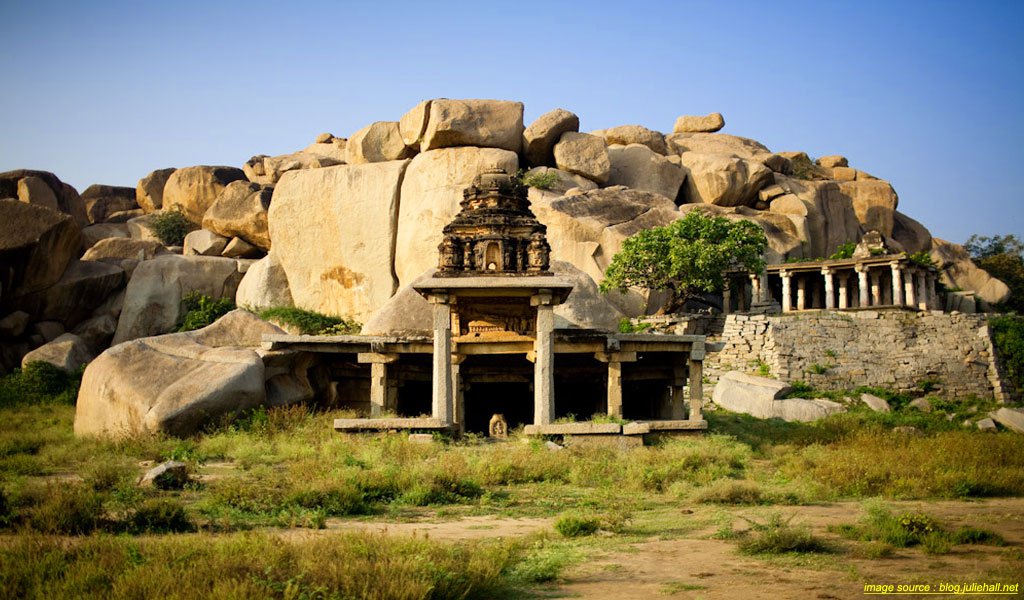 One of the best tourist destinations in south India, the history of Hampi in Karnataka dates back to the era of Vijayanagar empire and stands proudly as an epitome of glorious heritage that is worth discovering.
The laid-back village is recognised for captivating ruins and architectural wonders from the 14th century, attracting thousands of visitors from around the world.
The ruins, intermingled with gigantic boulders, stretch for over 25 kilometres and encompass more than 500 beautiful monuments.
You will feel an incredible vibe and adrenaline rush when you visit this ancient village of charm and beauty.
Madurai – The "Lotus" City
Designed and laid out in the form of lotus flower, Madurai holds a premier position in South India tourist places list. The city is internationally renowned for world-famous Meenakshi Temple, dedicated to Lord Shiva. The temple features breathtaking architectural beauty and mural paintings, and is located right in the centre of the city, on the banks of River Vaigai. The temple attracts millions of devotees from across the globe to come and discover architectural splendour at its best.
Munnar – Kashmir of the South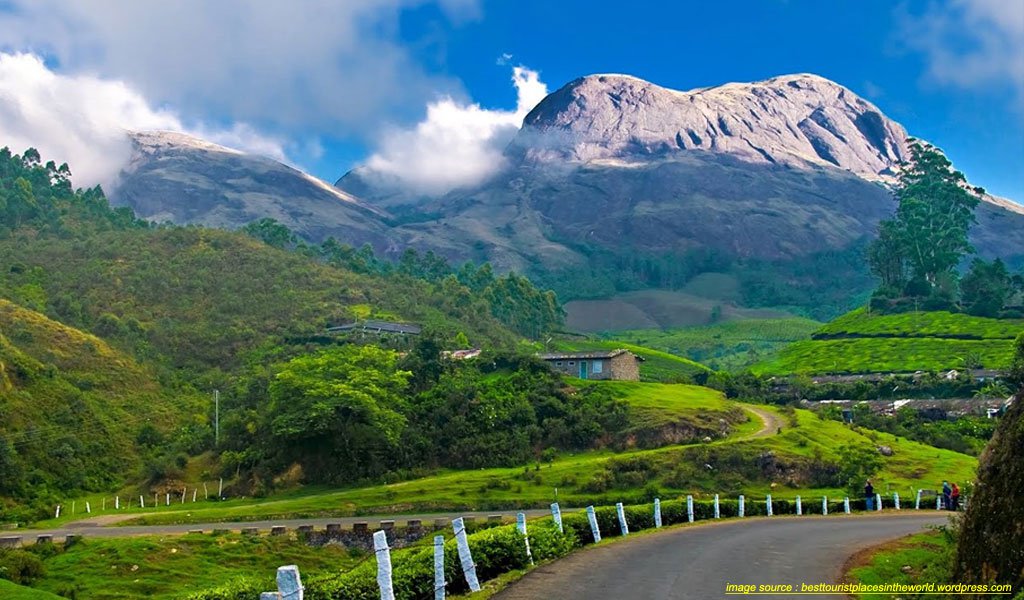 One of the best South India tourist places for summer, Munnar is a beautiful hill station, nestled amid vivid landscape and salubrious climate of Kerala. It is tucked away from the hustle and bustle of clad life, and is a perfect holiday retreat to unwind and invigorate. Munnar is recognised for stretches of lush tea gardens, exotic waterfalls, azure lakes and picturesque countryside beauty that will mesmerise your senses. Sip onto a cup of brewing hot tea and indulge into awe-inspiring beauty of the nature that will make you fall in love again and again.
A Sojourn to Kodaikanal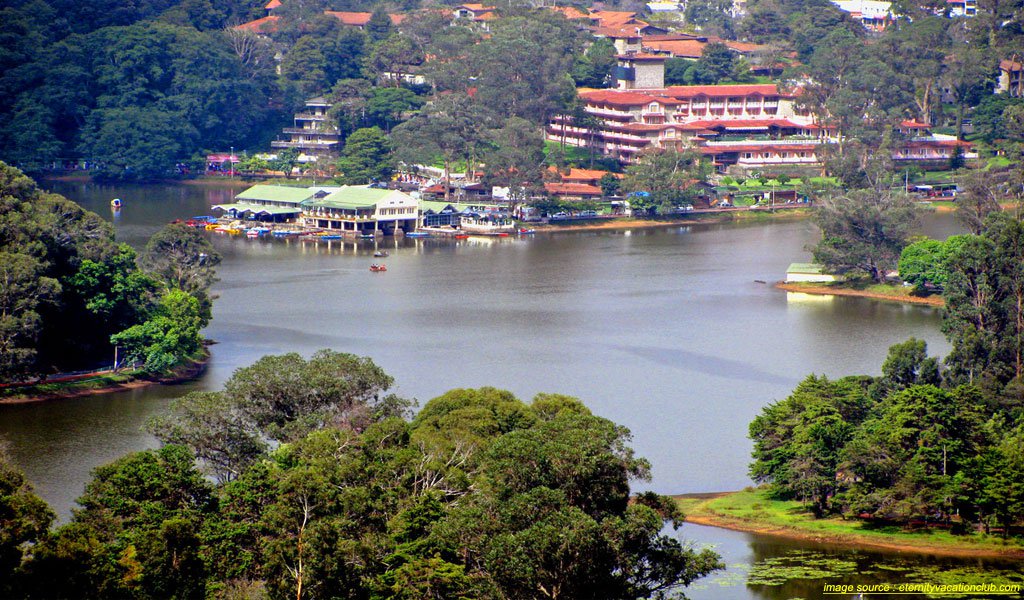 One of the most popular tourist places in South India, Kodaikanal is a must-visit destination that will enchant and enthral your senses. The breathtaking backdrop of lush hills and misty clouds kissing your forehead will certainly entice you. The stunning beauty of Kodaikanal Lake, buzzing with exquisite water lilies, is a spectacle to behold forever. Besides, there are plenty other enchanting sightseeing places that would make your holiday truly unforgettable. It is also a famous honeymoon destination in South India.
Ooty – Where Love is in the Air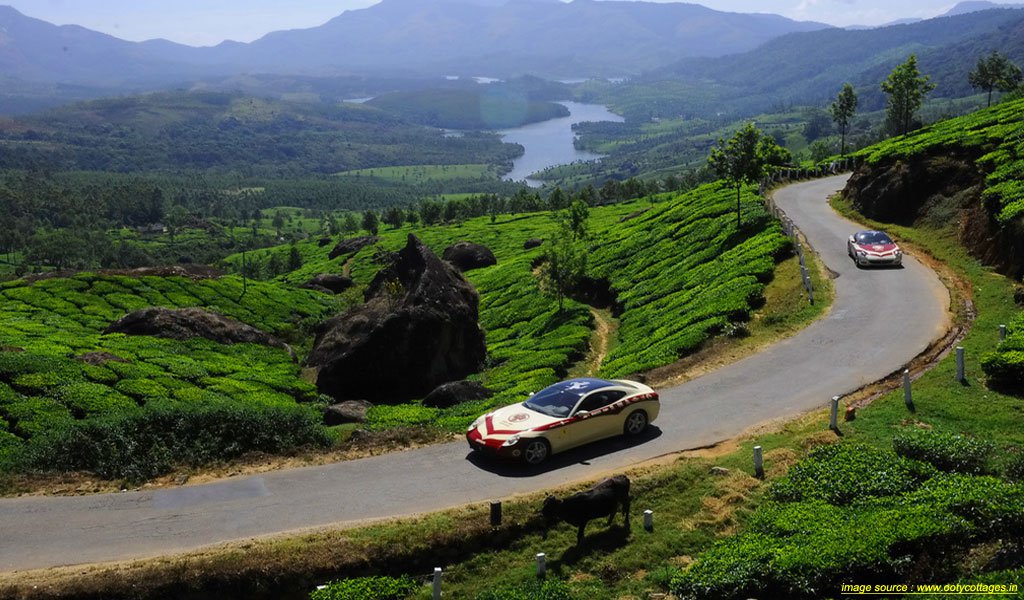 A top South India tourist destination, Ooty is a paradise for honeymooners and couples. Nestled amid picturesque hills of the Nilgiris, it is the ideal destination to experience nature's beauty, adventure and rejuvenation at its best. The stunning blue Nilgiri flowers spread over the town like a carpet, adding to its beauty. Simply relax and rejuvenate amid nature's splendour or indulge into adventurous activities like hand gliding, trekking, angling, etc. Cherish superb memories of a lifetime.
Besides these, there are many other tourist places in South India, worth visiting to have a memorable experience. These include Araku Valley, Kovalam, Coorg, Coonoor, Horsley Hills, Idukki, Hyderabad, Kanyakumari, Tirupati, Wayanad and Visakhapatnam.
To plan your trip to South India , go through South India Tour Packages on the link https://www.waytoindia.com/south-india-tours