India is a country that speaks of religion and is eternally spiritual. Large temples symbolic of ancient architecture and carvings or small temples residing in stone buildings can all be found in India. Pilgrimage has been given great importance in Indian religion. South India has a special wealth of distinctive temples built in the style of Dravid Desam. Below is a selection of some popular pilgrimage places in South India which bring glory to India.
10 Most Famous Pilgrimage Places In South India
1.Badami, Karnataka: Badami Cave Temples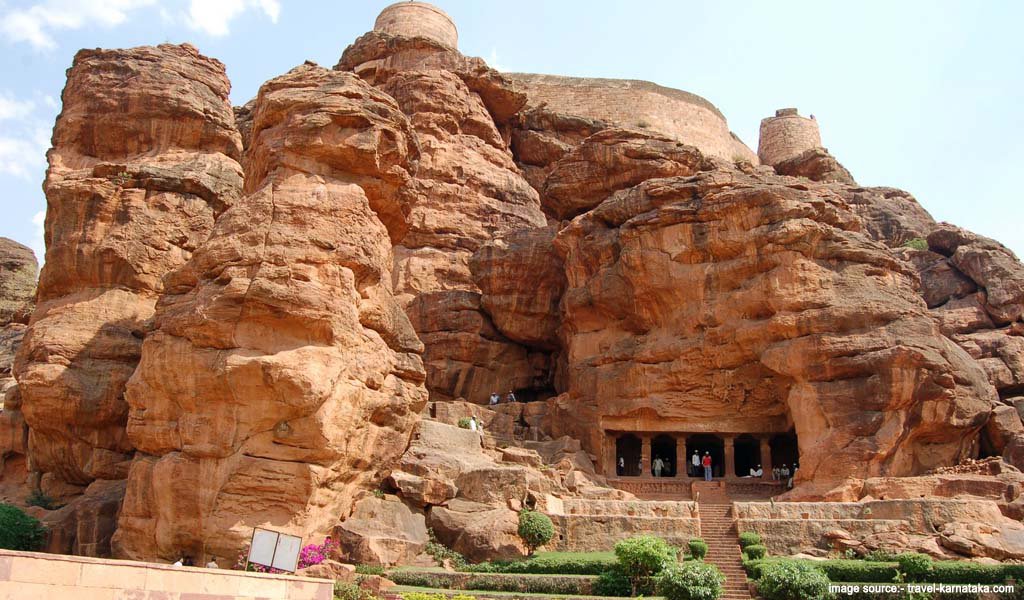 If you believe in praying Lord Shiva, Lord Vishnu or Lord Mahavir, Badami Cave temples in the Bagalkot district of Karnataka is the right destination for you. Famous for its rock cut architecture, Badami cave temples date back to the 6th century. Carved in red sandstone, Badami Cave temples are famous for the in house 4 caves belonging to Lord Shiva (cave 1), Lord Vishnu (cave 2 and 3) and Lord Mahavira (cave 4). Badami Temple was carved in Red stone. The temple complex offers beautiful sights of sculpture and paintings and is an ideal location for tourists looking for an art filled pilgrimage tour.For this reason we have listed Badami Cave Temples among the famous pilgrimage places in South India.
2.Guruvayoor/ Thissur, Kerala: For the Krishna Bhaktas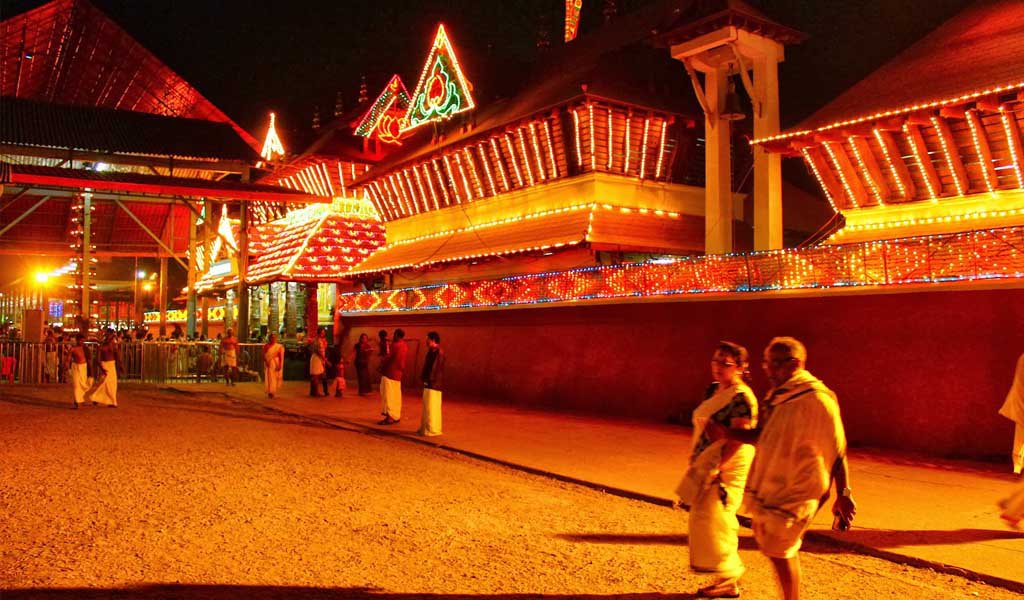 For the Lord Krishna devotees in South India, Guruvayoor temple situated in the Thrissur district of Kerala is one of the famous pilgrimage places in South India. The temple has a record of being the 4th biggest temple in India in terms of number of devotees per day.This gorgeous temple is popular for healing the soul and providing solace and mental peace to devotees. The temple premise is also used for hosting weddings. Visiting the elephant sanctuary located near Guruvayoor is also recommended.
3.Sabarimala, Kerala – Pathanamthitta District Temple: For Lord Ayappa Devotees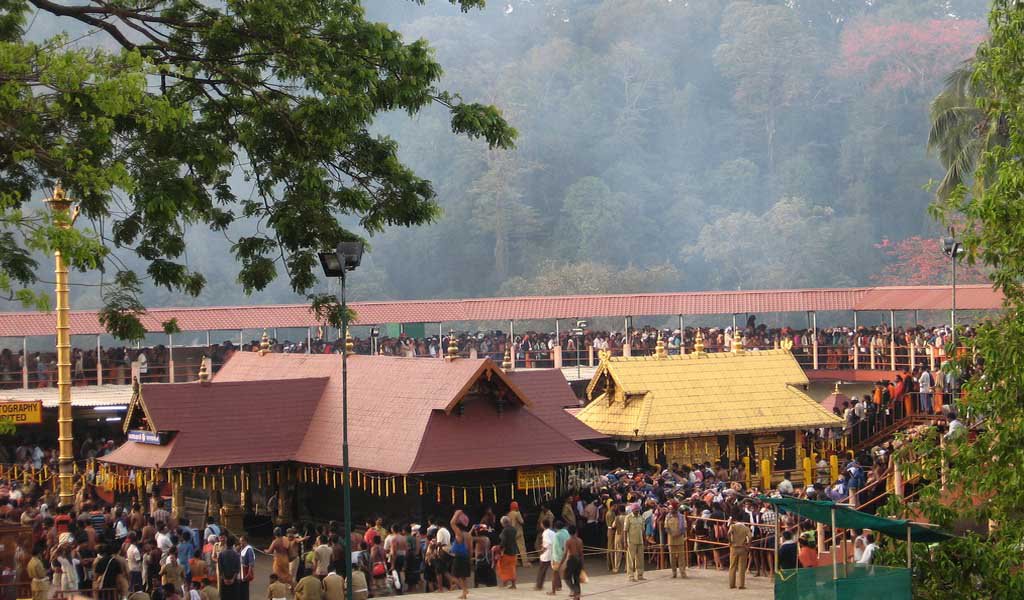 Lord Ayappa is believed to have resided in Sabarimalalocated in the mountain range of Pathanmitta District in Kerala. The temple attracts people from all across the world on account of Sabarimala Sree Dharma Sastha Temple which is one of the oldest Dharmasasthavtemples. It is located 3000 feet above the sea level and surrounded by beautiful forest. Sabarimala is an ideal location for adventurous pilgrims who enjoy trekking and for this reason has been listed among famous pilgrimage places in South India.
4.Sivagiri–Varkala, Kerala: For Devotees of Sree Narayana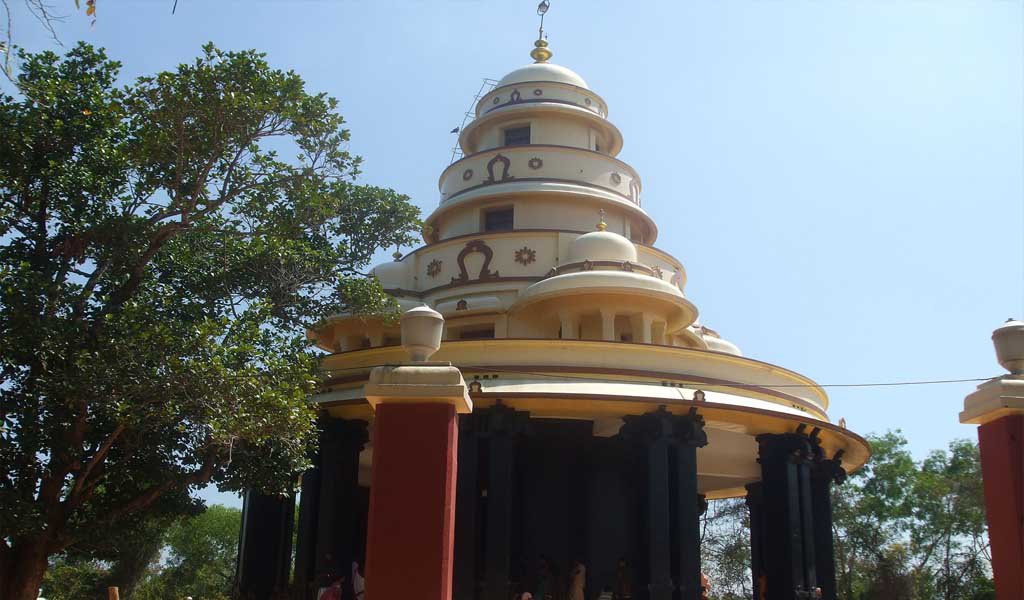 Located in Varkala, Kerala, Sivagiri attracts a numberof devotees on account of the 'samadhi' of Guru SreeNarayana. It is a beautiful and green spiritual place which can be further explored by the pilgrims. The place is popular for meditating, relaxing and rejuvenating mind, body and soul. Shivagiri Mutt, a popular ashram,is also located in Sivagiri.All these things are reasons why we have listed Sivagiri as one of the famous pilgrimage places in South India.
5.Lepakshi, Andhra Pradesh: Pilgrimage Tour for a Hindu Family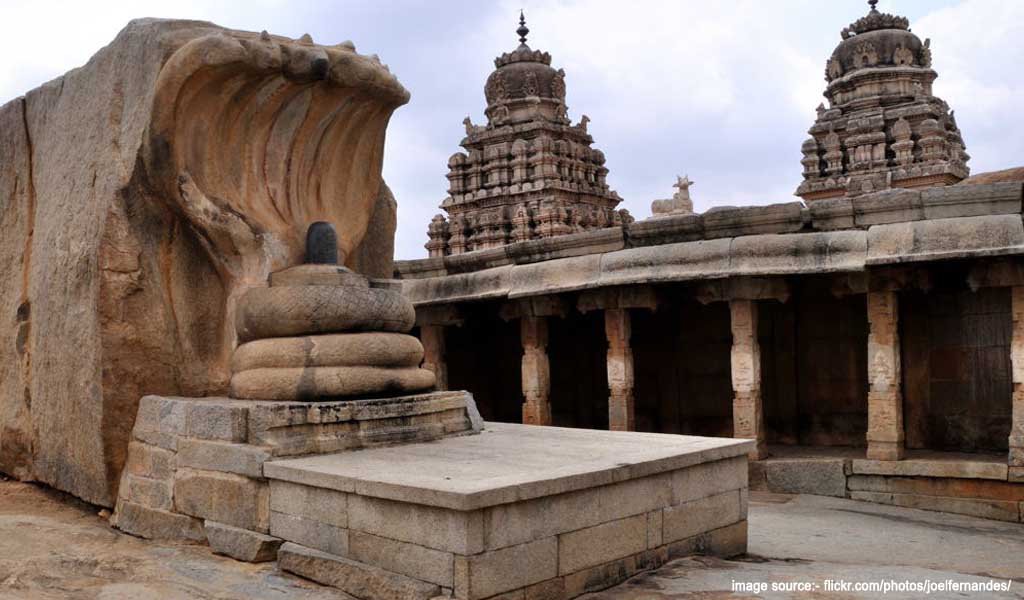 Lepakshiis a small town in the Ananthapur district of Andhra Pradesh and is located about 12 km. from Hindupur. The town is famous for Lepakshi temple which is legendary as Lord Ram's faithful follower Jatayu fell down here after being injured and killed by Ravana. The carvings on the walls of the temple represent dancers, drummers and divine musicians. It is recommended to visit the temple during the month of February when a 10 day celebration is held in the temple including the car festival.
6.Puttaparthi, Andhra Pradesh: A Peaceful Abode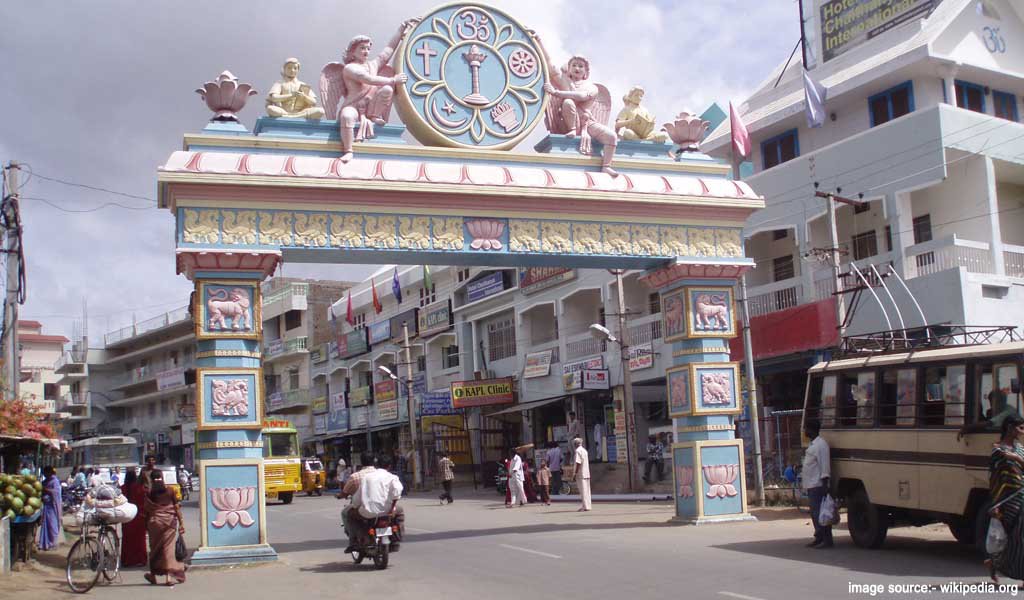 If you are in the Anantapur district in Andhra, you must visit the birth place of Sri SathyaSai Baba. Located 400 km. from Hyderabad, Puttaparthi has shot to national fame and attracts tourists in huge numbers for the Puttaparthi Ashram of SathyaSai Baba. Other places to visit in Puttaparthi are Satyabhama Temple, Sri Raju Kalyana Mandapam, Hanuman Temple and the Kalpa Vriksha.
7.Hanamakonda, Telengana: For the Shiva Bhaktas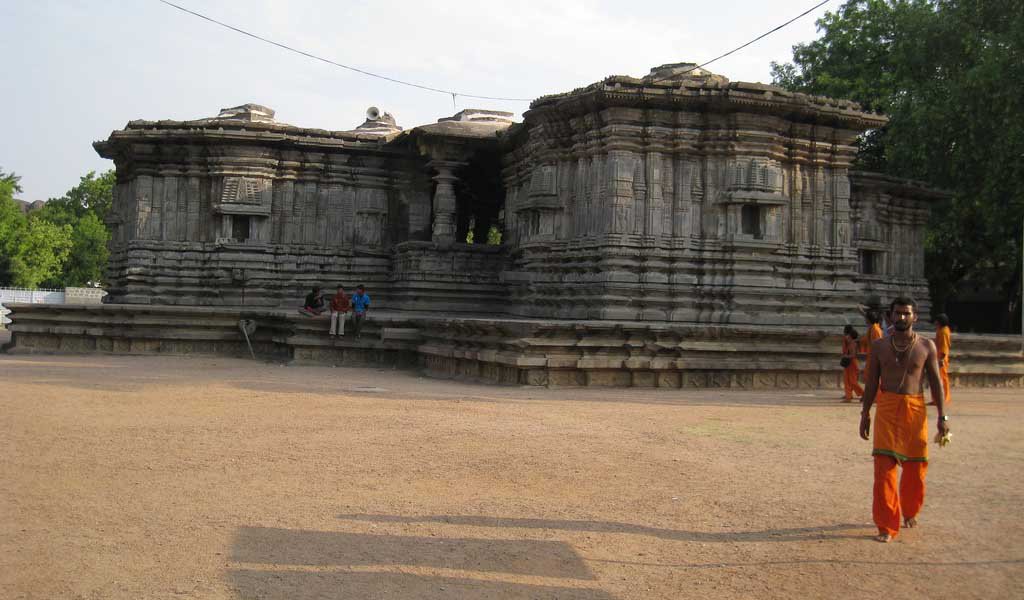 Named after Lord Hanuman, Hanamakonda is a highly popular pilgrimage destination for the Hindus. Thousand Pillar Temple situated in the town of Hanamakonda is dedicated to Lord Shiva, Lord Vishnu and Lord Surya and was built in 1163 AD by King Rudra Deva. The most astonishing aspects about this temple are its star shape, rock cut elephant designs and perforate. The temple has several linghams and shrines.
8.Kanyakumari, Tamil Nadu: Abode of Goddess Parvati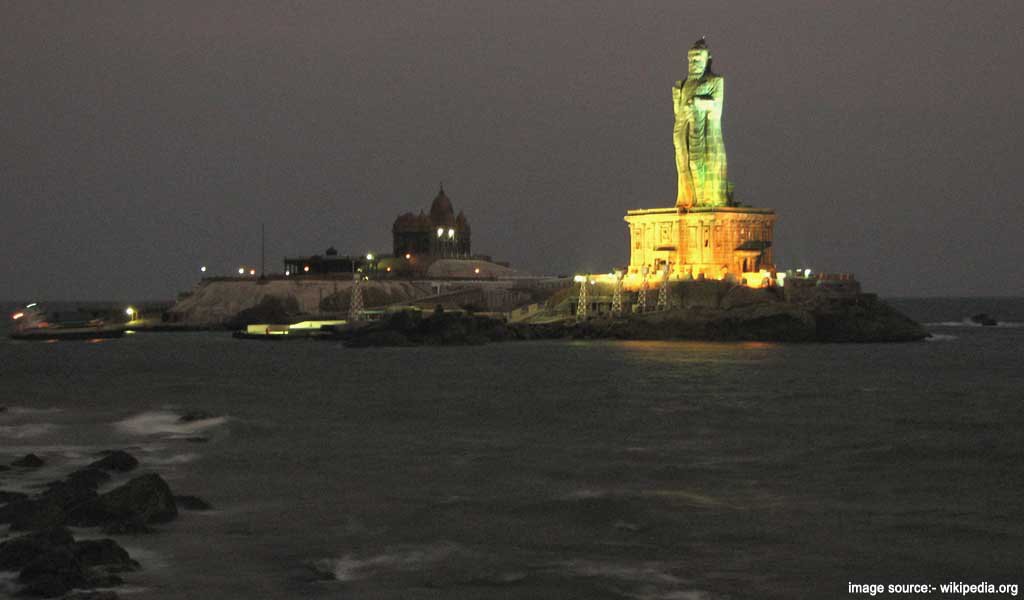 Located at the southernmost tip of India, Kanyakumari is an important pilgrim centre in India which is also famous for its lush green patches, mineral sands and coconut trees. Goddess Parvati was believed to have done penance on one of the rocks in the town and hence the town is of mythological importance to Hindus. Popular for Kanyakumari Temple, the temple attracts worshippers of the local diety, Goddess Kanyakumari Amman.
9.Shravanabelagola, Karnataka: For Jainism Followers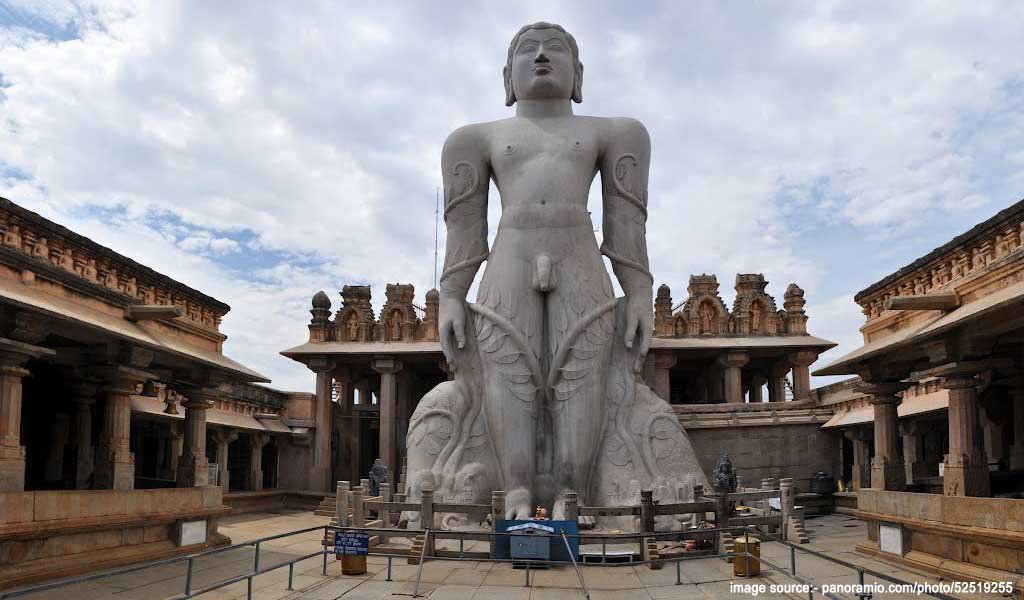 Located 158 km. from Bangalore, Shravanabelagola, in the Hassan district of Karnataka, is a popular pilgrim destination for Jain people and is most popular for Gommateshvara Bahubali's statue. Sculptural activity and architecture can both be explored by tourists in this town.
10.Sringeri, Karnataka: Hill-station Holiday and Pilgrimage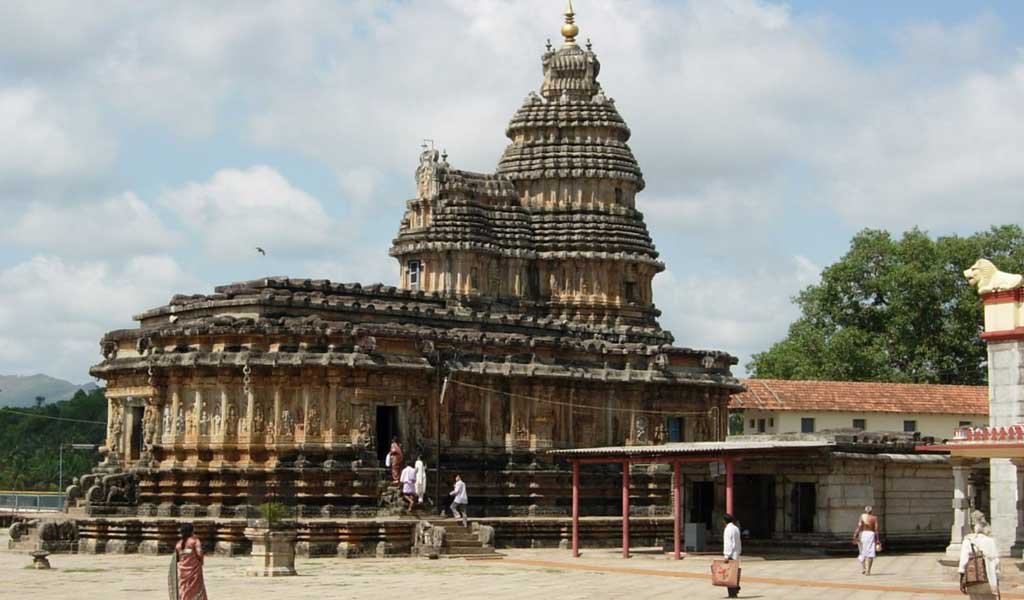 If you are in search of a holy, peaceful and hilly place, you must visit Sringeri in Karnataka. Sringeri Math founded by Sri Adi Shankaracharya attracts thousands of tourists. The town is also famous for its picturesque location and splendid views of Western Ghats.