Is stress taking its toll on your body & mind ? Are you feeling burnt out ? Are you looking out for places in India to relax and unwind ? Go on and read about 10 places in India to relax and unwind as also some of the adventure activities which would challenge you and also help you in unwinding from your daily stress.
In a land where there are the great Himalayas, the great desert in Rajasthan and several rivers, why not undertake some activity that relates to these natural blessings ? Adventure tourism provides tourists with access to all these natural places while also providing you the opportunity to challenge yourself besides providing you an opportunity to visit places in India to relax.
If you wish to test your physical and mental strength, book yourself a trip to one of the extreme locations listed below. You will not only find yourself free from any work related pressures and worldly boundaries, but will also feel a sense of achievement and fulfillment.
 Places In India To Relax & Unwind
1.Ladakh Marathon: Are You a Runner ?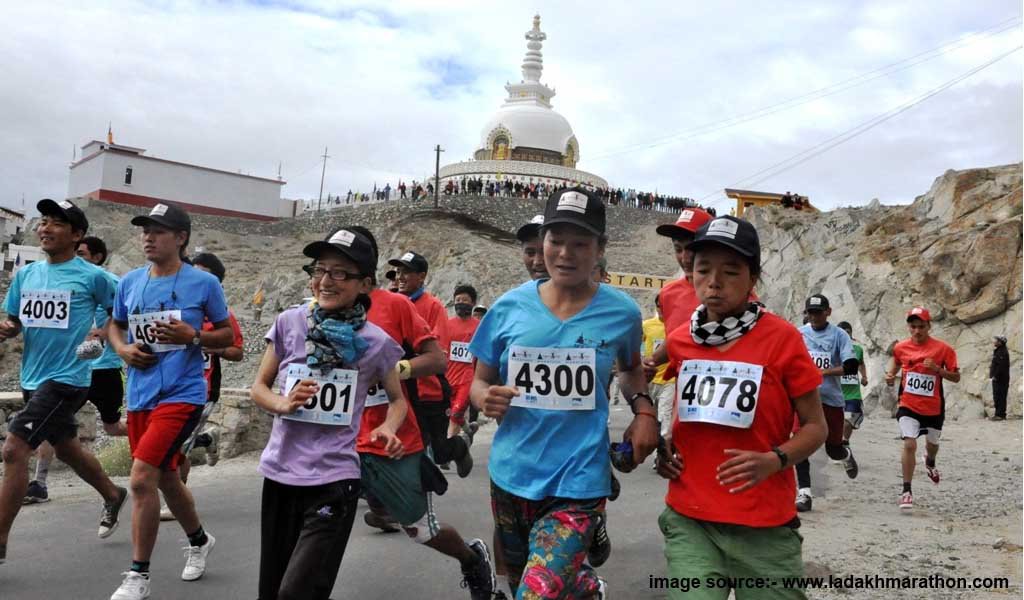 The Ladakh marathon provides a unique opportunity to run amidst the desert region of high mountains. Runners from India and all around the world participate in either 7 km. race or half or full marathon. Ladakh Marathon is also popular for the 72 km. race, also called as the Khardungla Challenge, which helps one test their endurance limits. Physical strength, discipline, good health and practice are required to run on this treacherousroute. Runners retain memories of participating in world's highest marathon.Take this challenge and you would agree with us that Ladakh is surely one of the top 10 places in India to relax.
2.Chadar Trek: Challenging the Real You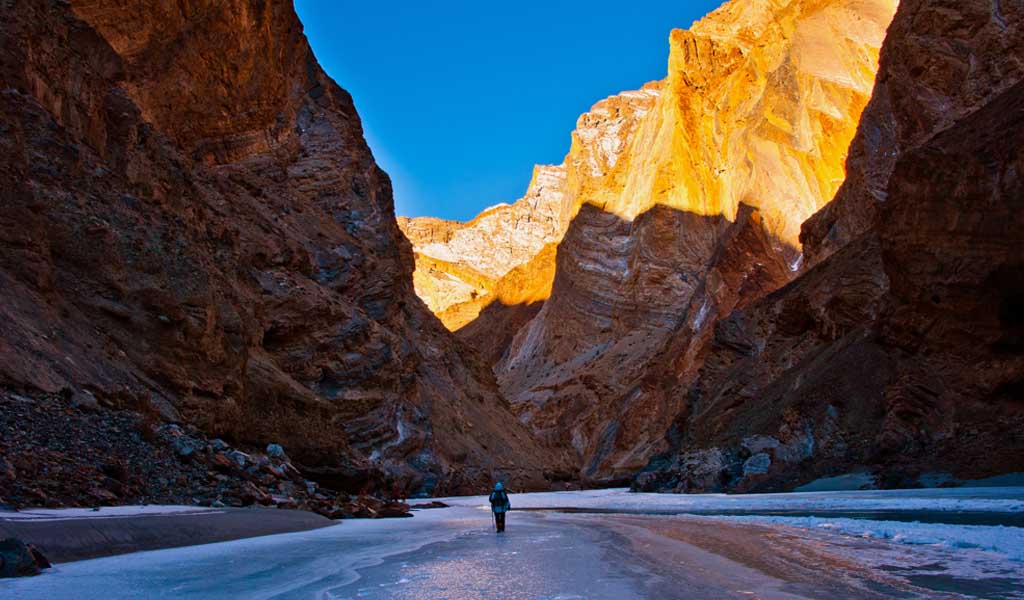 If you love being surrounded by nature , and if you love to walk on an active river, Chadar trek running from Chilling to Zanskar Valley in Ladakh brings you an opportunity to fulfil your dream and unwind yourself. Trekking 75 km. with a backpack on the frozen Zanskar River,when temperatures drop to as low as 35 degrees, is not everyone's cup of tea. It is for this reason that this trek is known to test your spirits and is considered as one of the most exciting treks. The trek provides fascinating views of ice-peaked mountains, lofty gorges and other breath-taking sights making it qualify for being listed as one of the places in India to relax & unwind.
3.Kanchenjunga Trek and Reft: Mountain Walking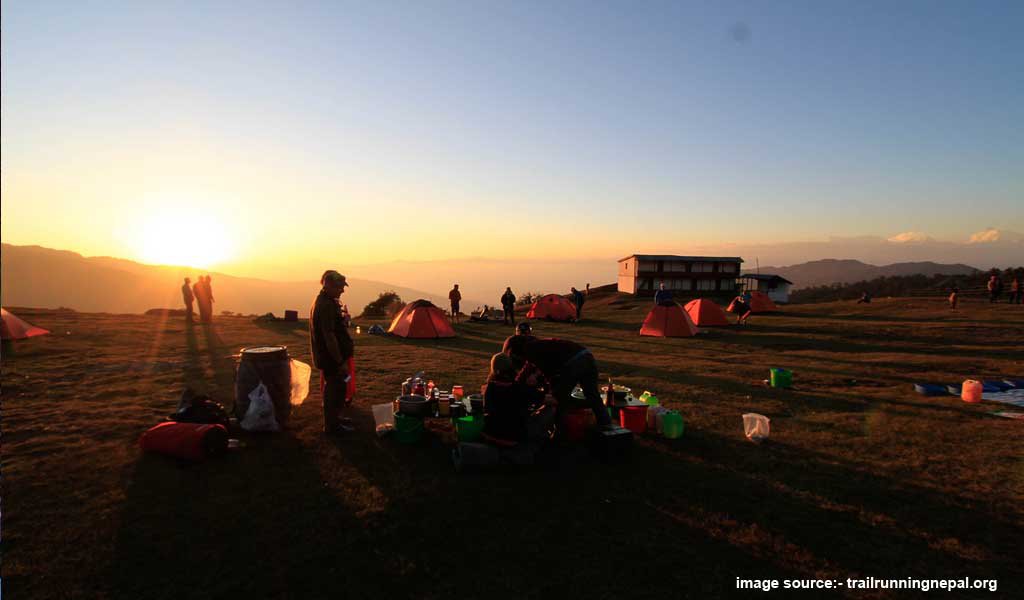 Kanchenjunga circuit trek offers unspoiled, fantastic view of the beautiful Kanchenjunga and also challenges you by demanding you to walk long distance around the mountain, including the remote mountain ranges. The trek is considered as technical trek and is suitable for those who are moderately fit and have a suitable sense of adventure. Views of pine trees, orchids and rhododendrons can be explored while you are on the trek.
4.Chandrabhaga Horse Safari, Rajasthan: For Horse Riding Lovers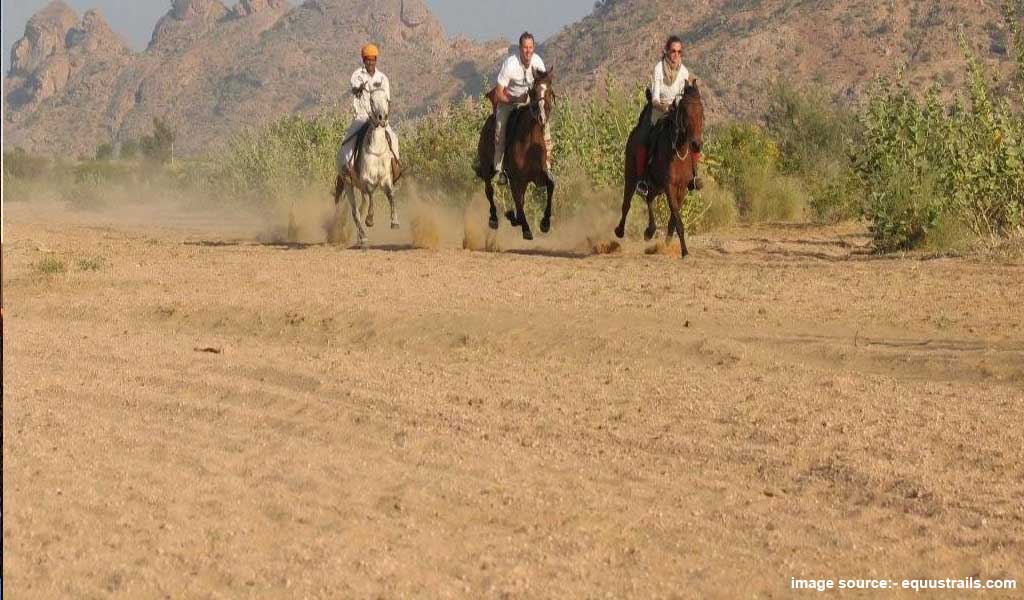 Do you consider yourself an expert at horse riding? Chandrabhaga, situated in Jhalawar district of Rajasthan, is famous for horse expedition and will challenge your strength and horse riding confidence level.Horse riding through the jungles of Dorai, Bijapur and Pangarhis ideal in terms of testing and developing your skills. You should indulge in the Horse safari fair in Chandrabhaga to get to understand lifestyles of people in Rajasthan better.
5.Thar Desert Cycling: Enjoy the Rare Cycling Experience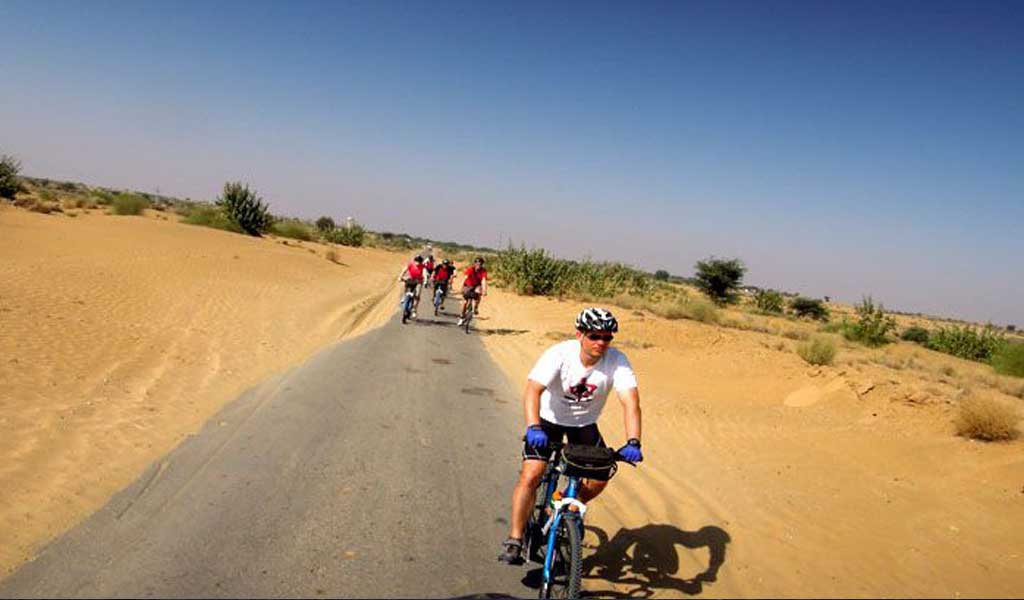 Ever wondered how it would be like to cycle in a desert? Thar Desert is a place that challenges the cyclists by demanding them to display their cycling skills in the thick sand of the desert. Whether you take up 50 metres or 500 metres cycling, you will need to learn the skills to cope up with varying temperatures in the desert.
6.Kailash Mansarovar Yatra: A Trip for Physical and Mental Wellness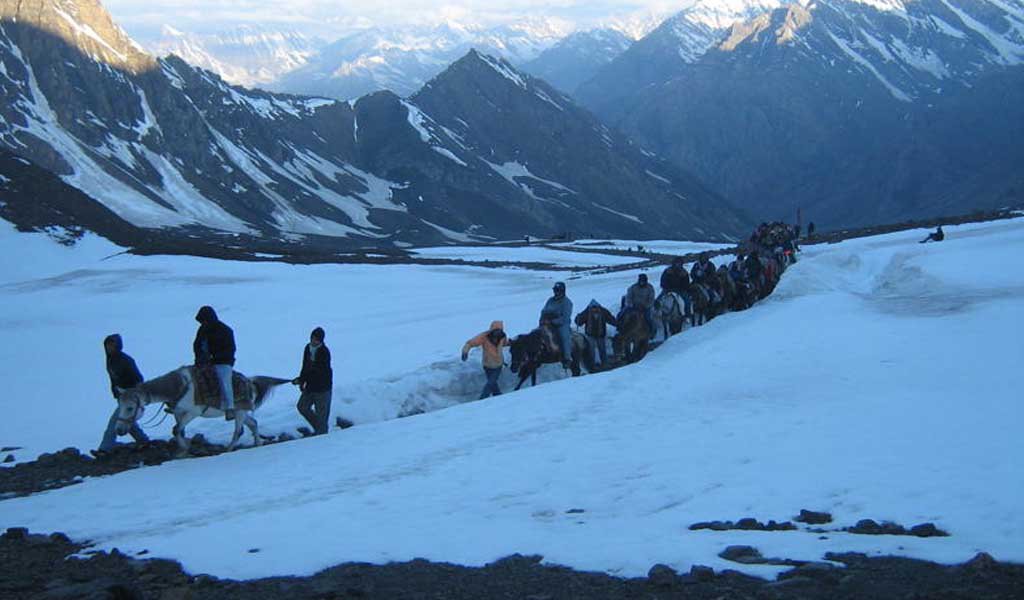 This beautiful privileged place, Kailash Mansarovar is located in Tibet and sheltered with the glorious Himalayas. Kailasha is the most significant pilgrimage place for Hindus. People undertake this Yatra for devoting their love to Lord Shiva and for attaining eternal harmony with soulful peace. The yatra is extremely tough as one need to cross the irresistible heights of mental and physical wellness.
7.Sadhana Mandir : Revive Your Youth Through Meditation


Located on the banks of the River Ganga in Rishikesh and beautifully covered with the Himalayas, Sadhana Mandir is a perfect destination to revive you. Reading spiritual books with the tranquillity of nature is the perfect idea to rejuvenate and revive inner strength. You can participate in motivational courses at this place, like "8 Steps to Self Transformation", "Program for Progress in Meditation",for changing your spiritual self.
8.Sandakphu Trek, Sikkim: Reverse Ageing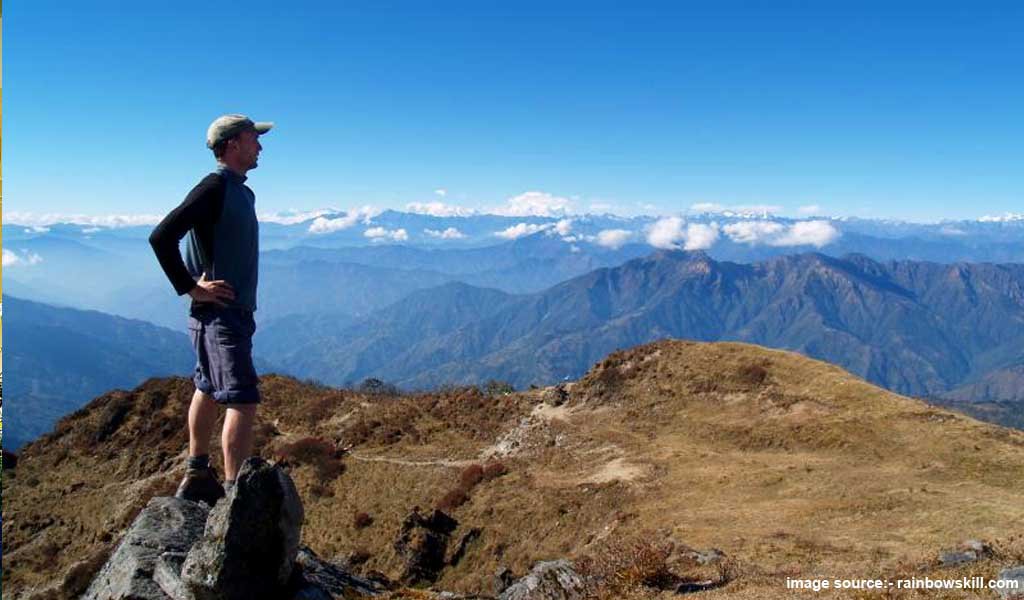 If you are willing to reverse your age, tone your body and bring great flexibility, try the adventurous trip to Sandakphu in Sikkim. This trek is hosted by the Himalayan Mountaineering Institute for visitors having an adventurous spirit. While trekking, trekkers gain experiences like sleeping in villages and local schools. Blending with the local communities and stepping into forest are experiences which make you realize the charismatic beauty of Sikkim.
9.Shreyas Yoga Retreat, Bangalore: Getting Fit Through Yoga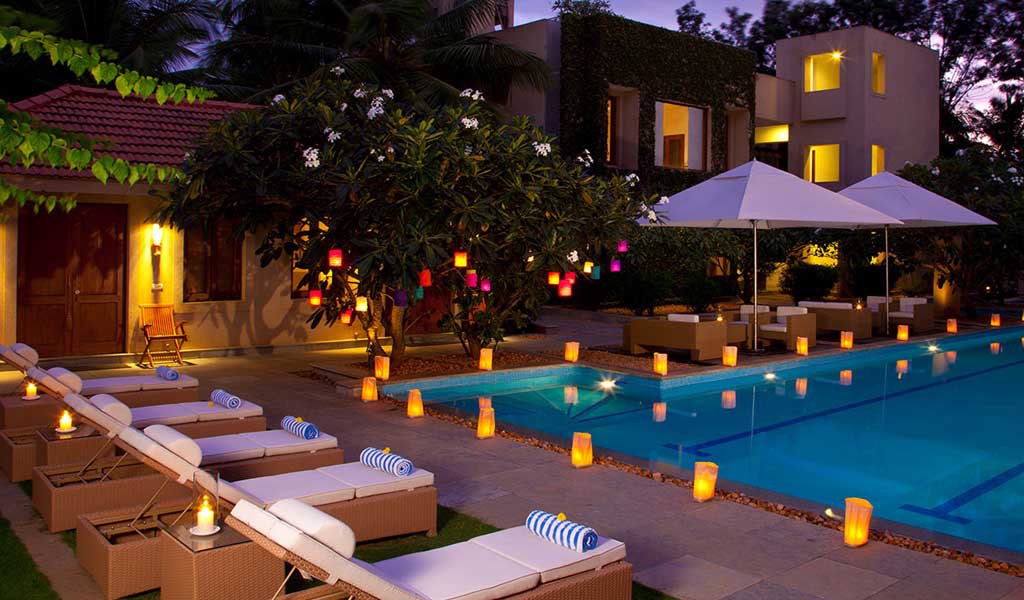 In order to survive with a healthy life, Yoga is highly recommended. Shreyas Yoga Retreat in Bangalore is a boutique resort that applies Yoga for the wellness of body, mind and soul. This boutique offers recreational activities like chanting, meditation along with yoga for the revitalising experience for the visitors.
10.Ananda Spa, Himalayas: Delight Your Body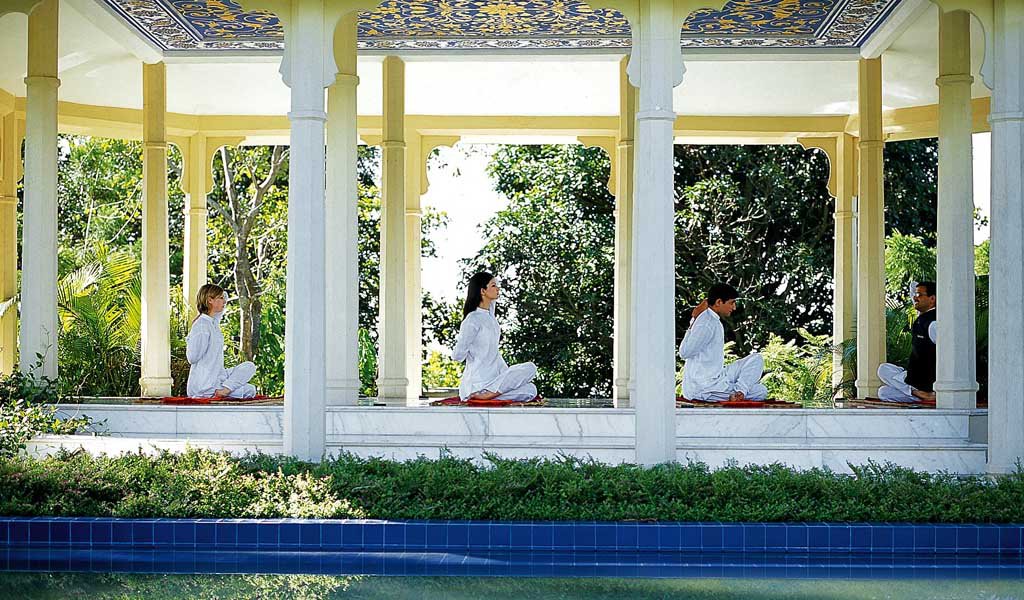 The journey to Ananda Spa is the best gift you can give to your own body. It is a perfect hub to rejuvenate your body and soul and is surrounded with snow-capped Himalayas encircled by the rich looks of Sal Forest. You will experience the real you amidst the extravagant pampering services offered at this place.