Dandeli Karnataka – an enthralling gateway to nature, fun & adventure! It is one of the most sought-after holiday destinations in Karnataka and intrigues the travellers who love nature and thrill. The quaint riverside town offers an eclectic blend of scenic beauty, sheer adventure and a myriad of amazing things to do that will keep you enthralled all throughout your vacation. Listed here are 7 most amazing things to do in Dandeli Karnataka.
  Amazing Things To Do In Dandeli Karnataka
White Water Rafting on the Rapids of Kali River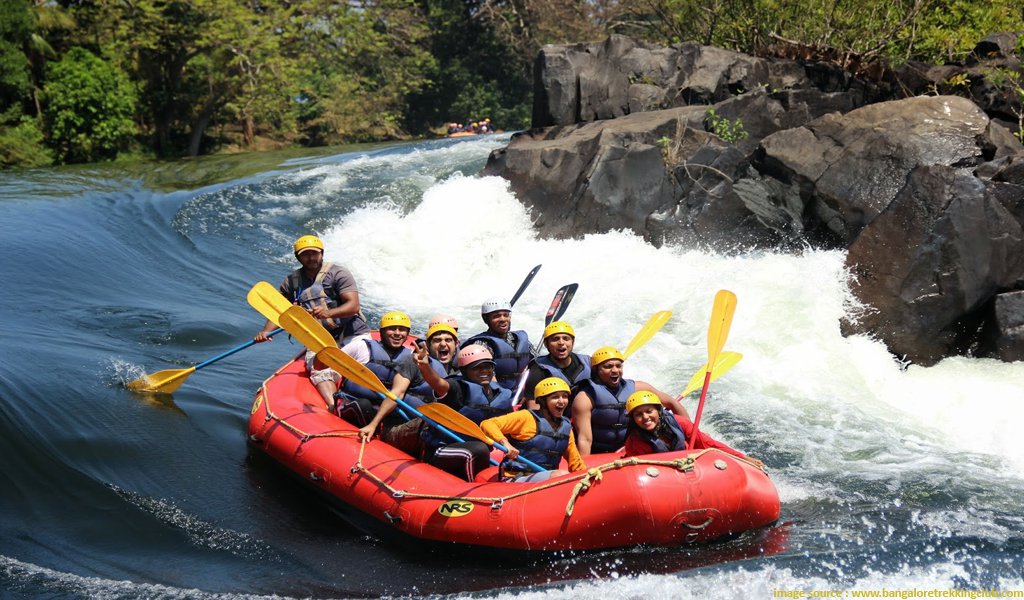 Dandeli is inarguably one of the best places for adventure sports. White water rafting in Kali River is one of the most amazing adventure things to do in Dandeli Karnataka, where you can have a truly beguiling experience rafting through Class 4 rapids, running through 9 km. that lasts for four hours. Amateur rafters can also choose shorter runs. First you have to go upstream in a Jeep and thereafter board a boat from where begins the real fun. Be ready to even plunge down into the river in places where the water is everything but calm. Don't worry; you will be in safe hands of experts who accompany you.
Tips: Always wear protective jacket & gear or personal floatation device while rafting. Watch the rocks coming from downstream. Listen carefully to your guide during the safety talk and while rafting. Know the right techniques to swim.
Adventure Trekking or Wildlife Safari Tour in the Forest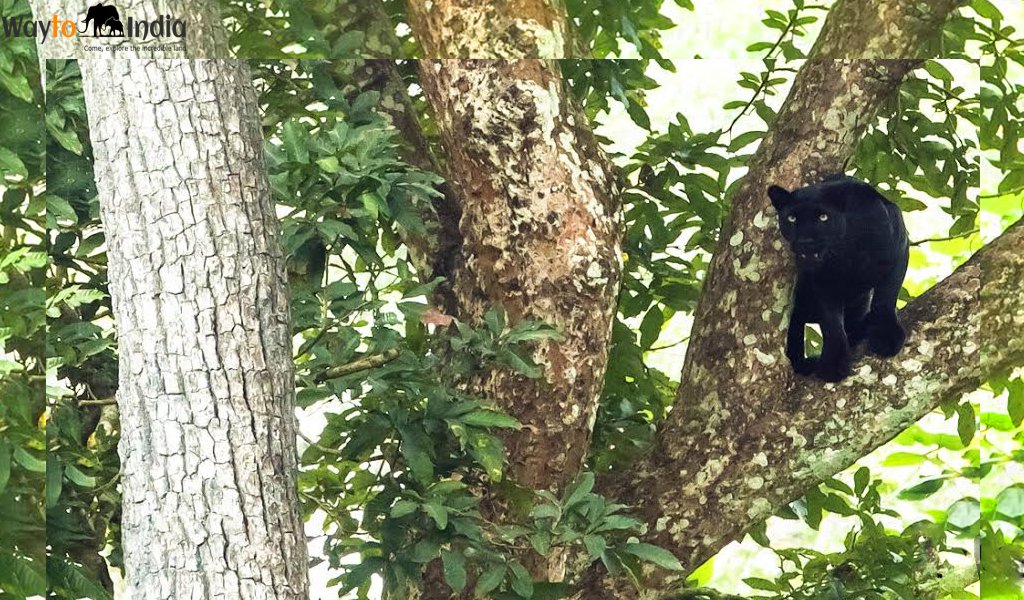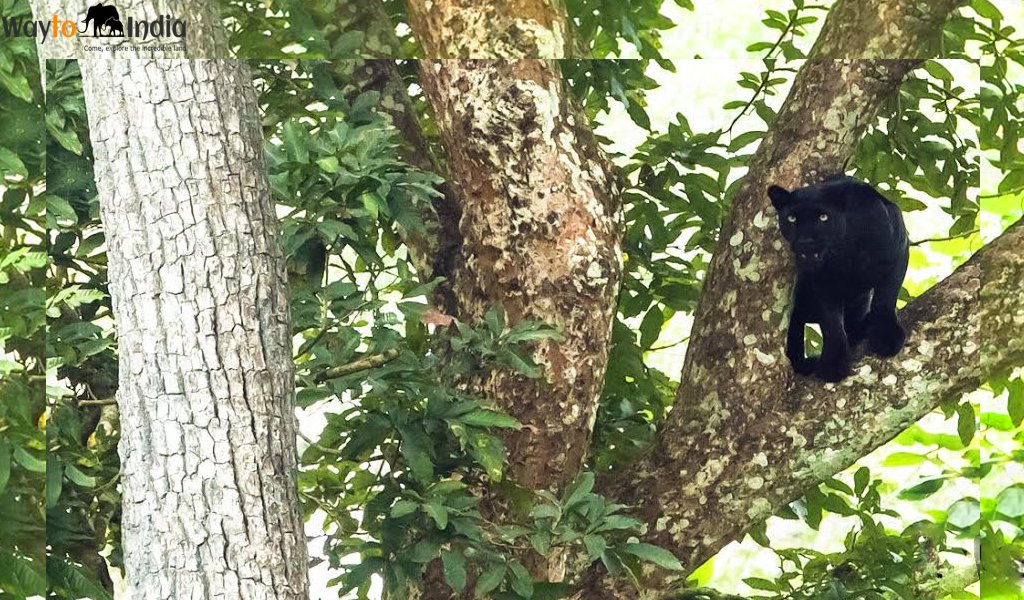 Dandeli Wildlife Sanctuary is one of the finest places for adventure trekking, but you have to get permission from the forest department since trekking in most places is prohibited inside the forest. While the dense forest and statutory prohibitions may prevent you from coming across to many animals, you might be lucky to spot Bison, Malabar Giant Squirrels and even the most elusive Black Panther in Dandeli Karnataka. Bird watching is a fantastic experience here.
Tips: Make sure you have the right clothes and gear for trekking. Do not trek in prohibited areas as this may be dangerous and you can be prosecuted by law. Do not litter in the forest.
Rappelling on the Sahyadri Mountain Ranges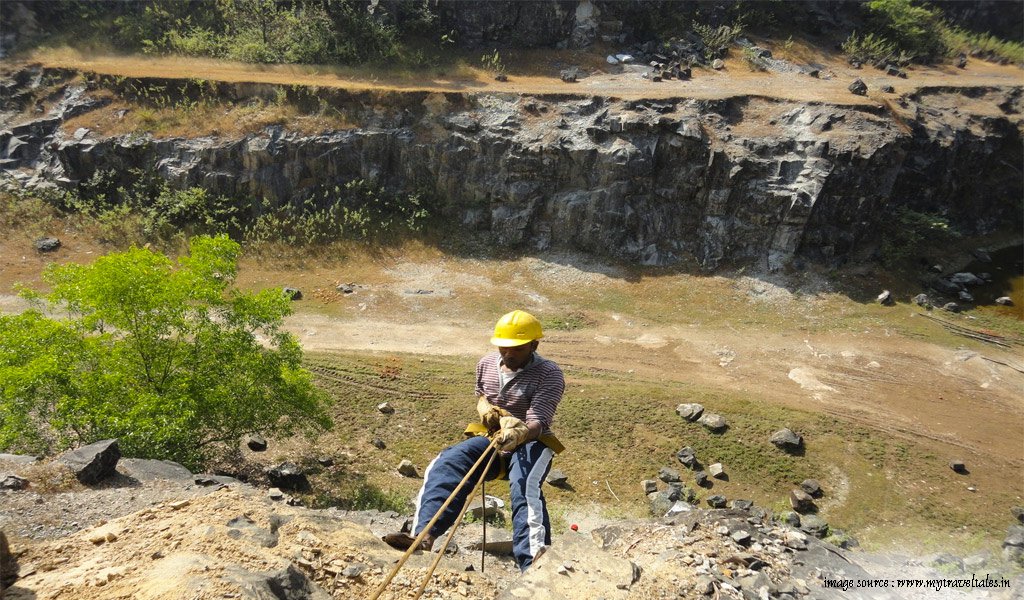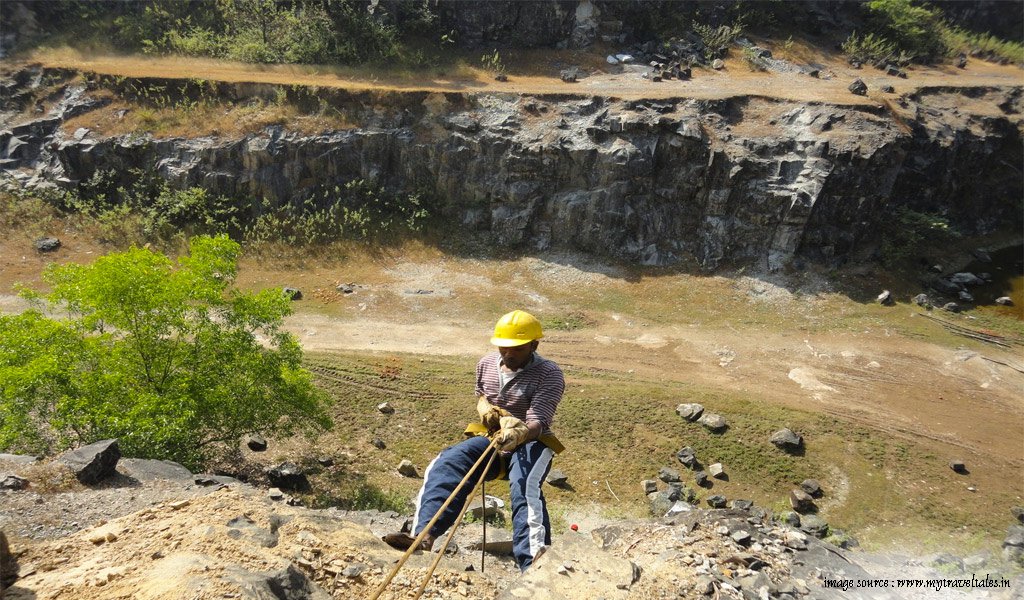 For all those who wish to experience adventure at its best, rappelling on the rocky cliffs of Sahyadri Mountain ranges is one of the top things to do in Dandeli Karnataka. Rappel on the steepest of cliffs and then come down suspended by just one rope! Be ready to have some bruises and cuts, but do not worry, since experts are always there to guide you.
Tips: Make sure that the rope is properly threaded through the anchor. If you are doing it for the first time, learn the techniques carefully before you venture. Wear comfortable clothes. Do not rappel if you have phobia of altitude.
Coracle Boat Riding on Kali River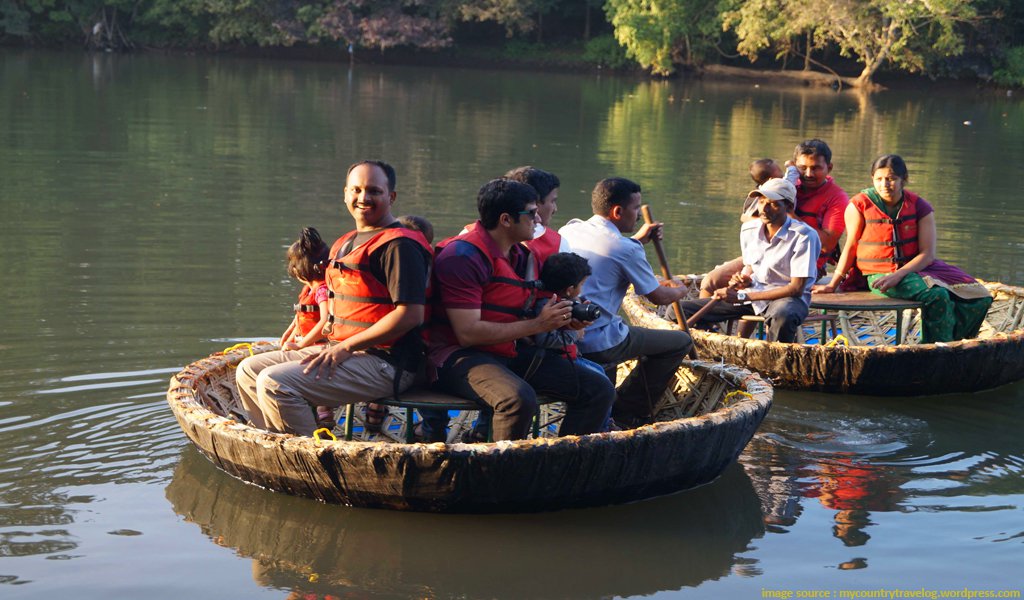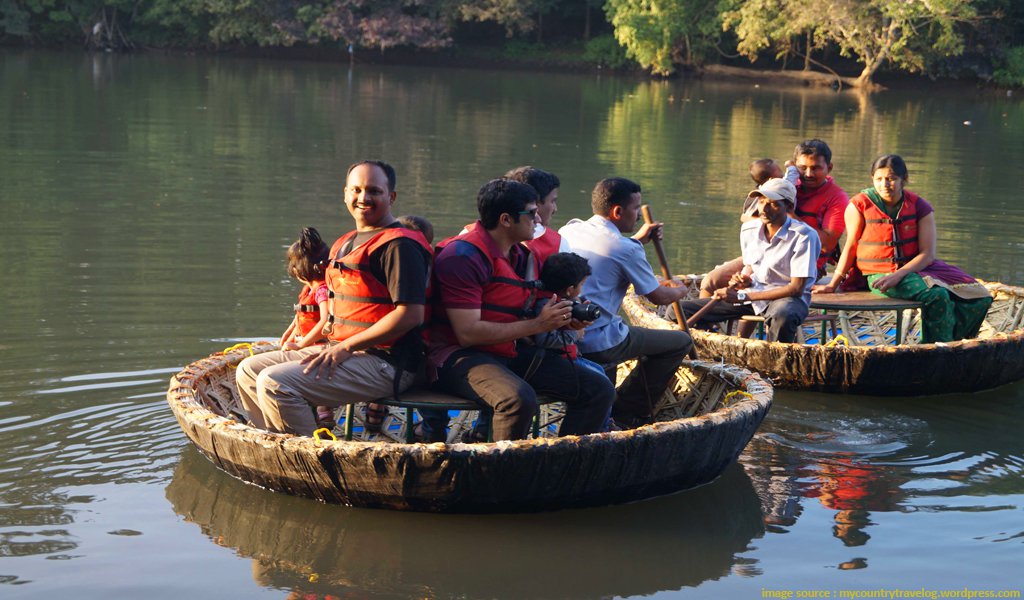 Dandeli isn't just for the adventure lovers. There are enough surprises for travellers who love to be in peace and tranquillity. One such amazing thing is to experience coracle boat riding on Kali River in Dandeli Karnataka. It is a fantastic way to watch the crocodiles basking in the sun, beautiful hornbills soaring up high in the sky and the scenic beauty around.
Tips: There is nothing much that you should know about coracle boating. Just enjoy the scenic vistas around.
Visit the Spiritual Kavala Caves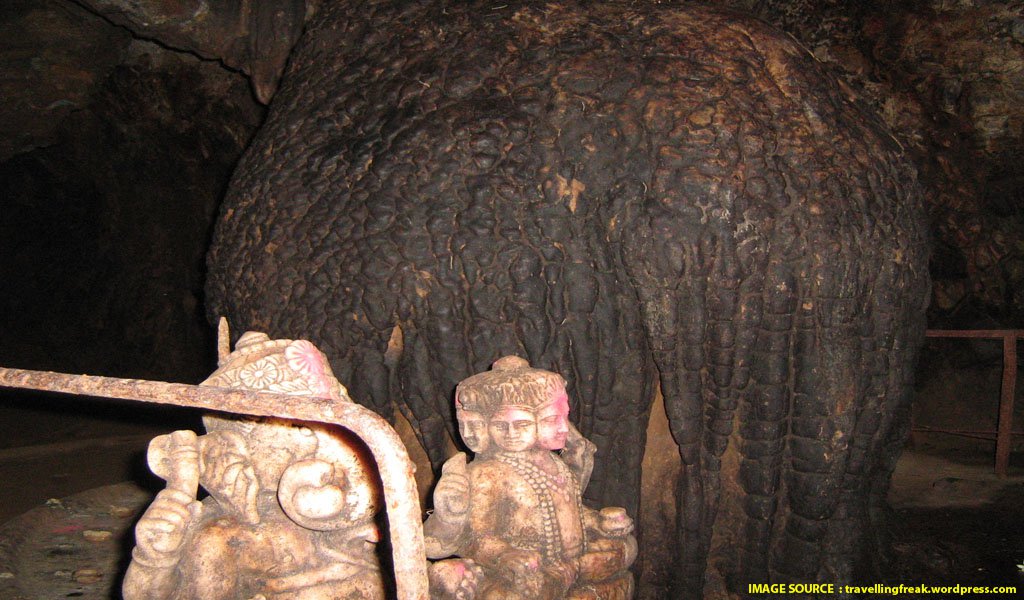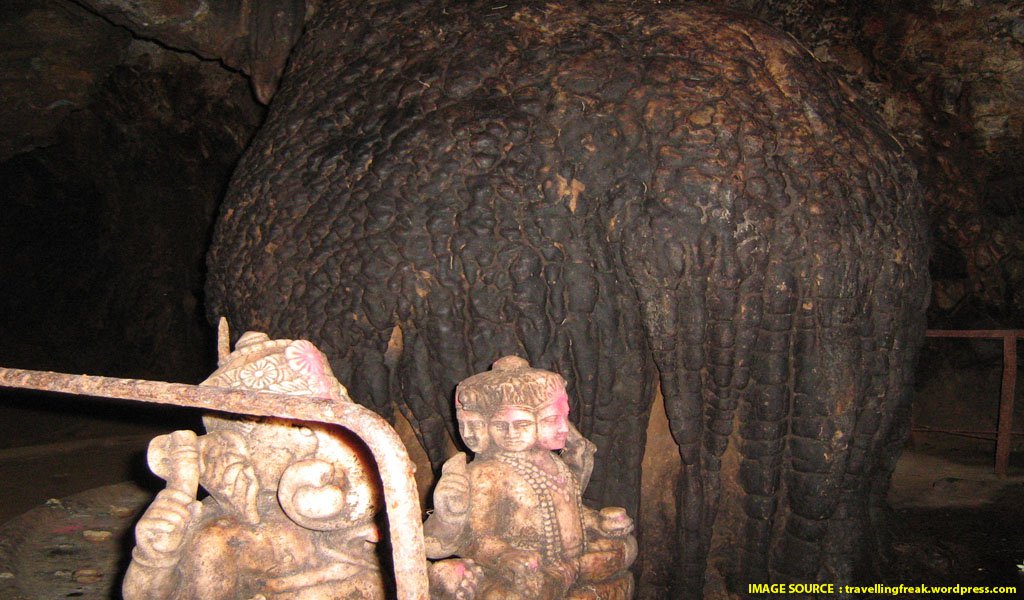 Deep amidst the forest lies mysterious caves adorned by stalactites and stalagmites that locals worship as Lord Shiva. If you are in pursuit of spirituality or wish to experience the thrill of dark caves, descend down the steps and crouch on all fours to visit the inner sanctum. Watch the majestic limestone formations that add a distinct mystery to the caves. The steep climb to the parking lot may be tiring for many, but the experience inside the Kavala Caves is worth cherishing forever.
Tips: Keep your shoes off the place of worship. Don't forget to carry candles or flashlights to watch the stalactites and stalagmites since it is mostly pitch dark inside the cave.
Moonlight Boat Ride
Dandeli's Kali River is a treasure trove for travellers who seek privacy, adventure and fun. Moonlight boating is not just for romantic couples out on honeymoon; it is one of the best ways to engulf into all nocturnal activities in the jungle around. The captivating view of the moon above in the sky and its reflection on the water is a sight to behold.
Tips: Carry night vision binoculars with infra red capabilities and flashlight to catch the glimpse of warm-blooded animals. Do not make too much noise as this can disturb the wildlife around.
Kayaking in Supa Reservoir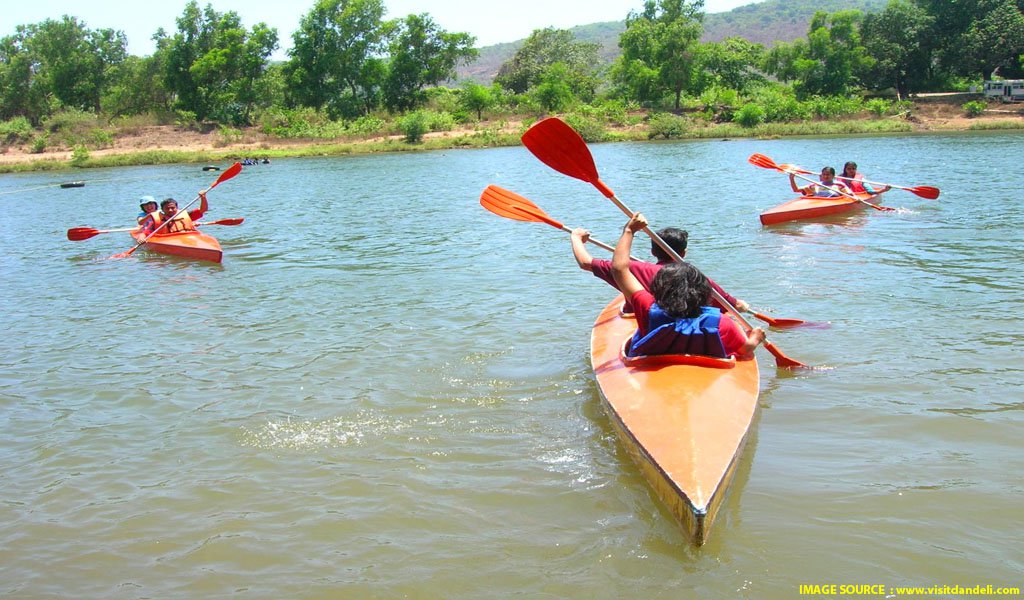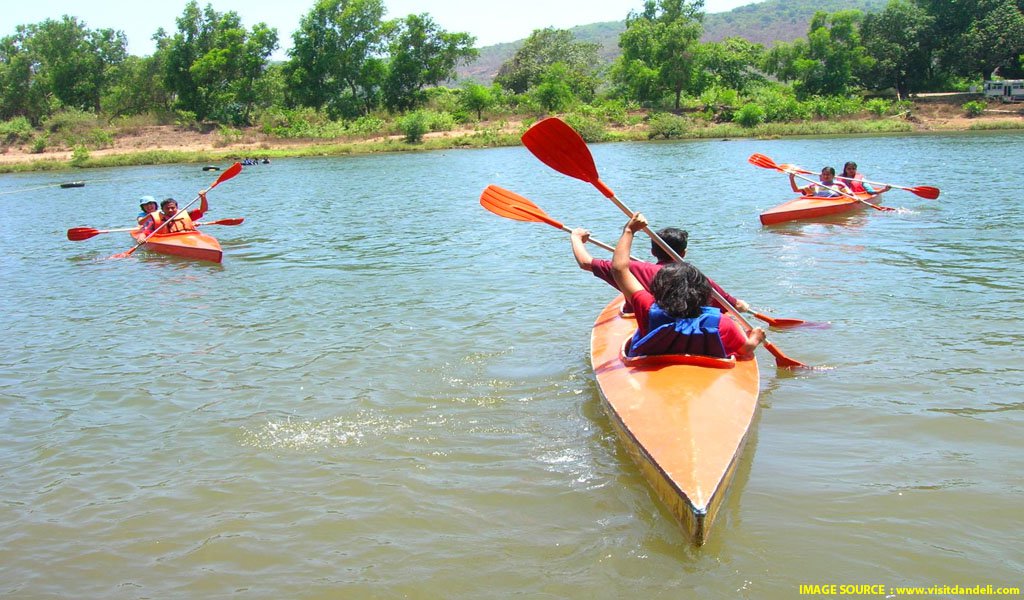 Kayaking is one of the best things to do in Dandeli and is generally conducted in the Supa Reservoir. The man-made reservoir is spread over a vast area, making it look more like a sea. There are also many small islands where you can camp in sheer privacy for a memorable experience. Gear up to paddle away to happiness and have real fun as you enjoy this unique experience.
Tips: Try to balance the narrow boat in sync with that of your instructor's. Wear protective jackets, helmet and eye gear while kayaking. Follow instructions carefully for a memorable kayaking experience.
How to Reach Dandeli
By Air: Belgaum is the nearest airport to Dandeli, located about 90 km. away and is connected to Mumbai and Bangalore via daily flights.
By Rail: The nearest railhead is Dharwad, 55 km. away from Dandeli. There are also railway stations in Alnavar (32 km.) and Londa (48 km.).
By Road: It is well-connected to major cities by road.
Distance from nearby cities: Bangalore (481 km.), Goa (150 km.), Belgaum (110 km.), Hubli (75 km.), and Karwar (117 km.).
For the most invigorating trip to Dandeli, book attractive travel packages at WaytoIndia. We offer tailored travel plans as well as guided tours to make your journey most memorable and cherished. Our wildlife safari packages are designed to deliver fun and thrill at its best.