Don't be swindled by Bangalore's disguise as a hi-tech city. When you decide to dig around the metropolitan capital of Karnataka, some extremely intriguing thrills and adventures begin to surface. How about caving, trekking and camping on land, micro-light flying and parasailing in the air and rafting, snorkelling and diving in water while enjoying an extended holiday in the region? Not to forget some off-beat adventures and explorations of nature's spellbinding vistas. Take clues from the following compilation of 10 thrilling places near Bangalore.
10 Thrilling Places Near Bangalore
Ramanagara – Climbing the 'Legendary' Rocks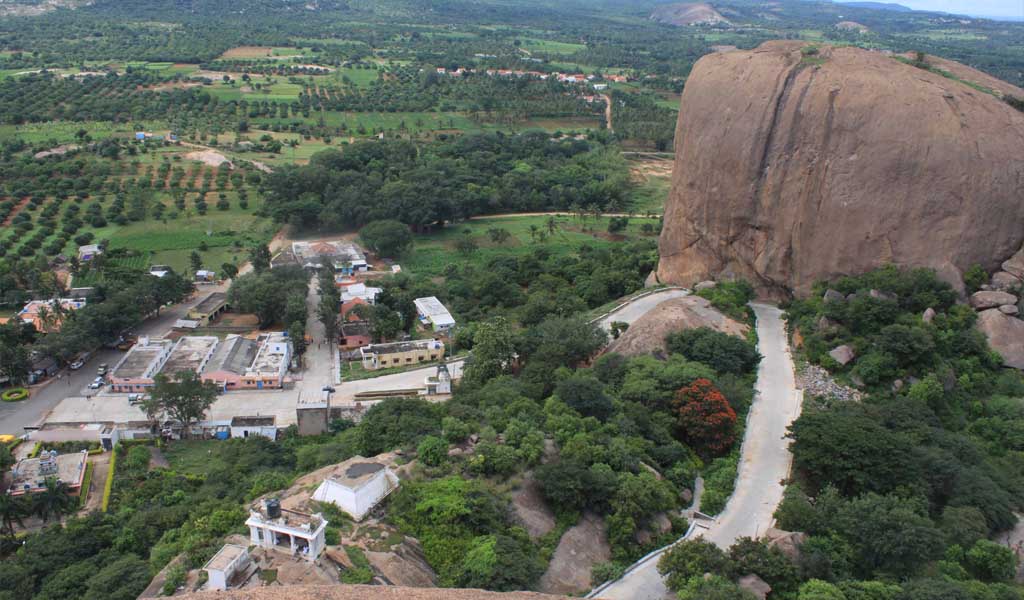 Shooting location for the iconic movies like 'Sholay' and 'A Passage to India', host for some of the oldest granite boulders and hills in the world, an acclaimed silk harvesting destination and home to the endangered long-bill vultures and yellow-throat bulbul –  Ramanagara has many claims to fame. The rugged landscape located some 50 km. from Bangalore is ideal to test your calibre for rock climbing. Great views from the top and rappelling down to the base add to the thrill which finds no limits here.
Antara Gange – Become a Cave Explorer or a Night Trekker

Take a different route from the usual adventures and settle for the fascinating boulders-filled landscape of Antara Gange, about 65 km. from Bangalore. Huge volcanic rocks shelter innumerable caves that are fun to discover. Night trekking is another mind-blowing adventure possible here. Climb the rocks to visit an ancient temple with a beautiful pond, believed to be filled by an underground holy spring.
Sakleshpur – Taking the Off-road Adventures

A luxuriantly green canvas adorned with forested hills that host lush green forests and coffee and spice plantations, Sakleshpur is where the hunger for adventure gets fully satisfied. The action-packed off-roading drives in jeeps and SUVs and on mud-filled irregular tracks and over rocks and boulders and the Green Route rail trek are the must-do things. There is no dearth for the activities like trekking, camping, biking, wildlife spotting and more at this adventure-hub, some 220 km. away.
Mysore – Soar to the Skies like a Bird

Among the latest additions to the adventures around Bangalore is micro-light flying that can be enjoyed at the historical royal capital Mysore (some 180 km. away). Enjoy the riveting ride in an ultra-light aircraft in the company of an expert and have splendid views of the imperial palaces and beautiful gardens of the region. And, if you own a micro-light pilot license, you get to control the aircraft as well.
Malpe – Rock the Engaging Beach

Located about 410 km. from Bangalore, the scenic Malpe Beach is thronged by adventure-seekers every single day. While surfing and jet-skiing have been available here for some time now, the real attention-grabber is the exhilarating parasailing ride introduced recently. Unwind your mind and body as a motorboat drags the parachute attached to your body and you have some great dialogues with the gushing wind.
Chikmagalur – Trekking through Enchanting Nature

Karnataka's coffee land Chikmagalur has unspoiled natural grandeur to its credit, with green carpets rolled all over and fresh air ready to engulf your senses. Nothing can match the experience of trekking to the peaks like Kudremukh and hill towns like Kemmanagundi. Captivating waterfalls and entertaining melodies of nature revitalize the visitors to the core. Plan camping to take this opportunity to a new level altogether!
Shivanasamudra Falls – Admire the Charming Vista

No trip to Karnataka is complete without witnessing one of its mesmerizing falls. Take a small road trip of about 125 km. to reach the magnificent site of Sivanasamudra Falls, the twin waterfall formed by River Cauvery. The segmented falls with a height of about 322 ft. promises a visual treat to the eyes. Don't miss capturing the most amazing views from the watch tower.
Nilgiri Biosphere Reserve – Rendezvous with Rich Biodiversity

Spread over the huge area of about 5,520 sq. km., Nilgiri Biosphere Reserve boasts of invigorating biodiversity of the Western Ghats, a UNESCO World Heritage Site. The reserve consists of the national parks of Bandipur, Nagarhole, Mudumalai and Wayanad, each about 200-250 km. from Bangalore. Tigers, elephants, bison, sambar and many other majestic species and countless birds can be explored amidst lush green forests and meadows. Don't miss the safaris through these wildlife reserves at any cost.
Dandeli – White-water Rafting at Its Best

A year-round destination for rafters, Dandeli is about 465 km. from Bangalore. River Kali with its grade III rapids is enough to challenge your adrenaline rush. If that's not enough, try your hand at kayaking and wildlife safaris in the region. And, if you have more time in hand, the place turns into the host of unlimited adventures like rappelling, canyoning, bird-watching and mountain biking.
Murudeshwara – Seek Refuge under the Sea

About 490 km. from the city of Bangalore is the holy town of Murudeshwara , famous for its temple and the world's second highest statue of Lord Shiva. The town, along with the nearby Netrani Island, hosts the treasure troves of an enthralling undersea world that can be explored through snorkelling and scuba diving. Stunning corals and beautiful species of fishes and other marine animals are sure to leave you speechless.
With such huge spectrum of thrilling sports and activities in its vicinity, Bangalore has all great reasons to be a unique holiday destination. Cash on your next trip to the city for an absolutely delightful experience by exploring one of these options.
Waytoindia.com organise Bangalore Mysore Ooty Tour Package at affordable costs which can be booked by sending