Wellness retreats in India have taken medical tourism up a notch, attracting travelers from around the world in pursuit of rejuvenation, healing and Nirvana. Indulge into spiritual odyssey amid soulful ambiance of luxury retreats that present a blissful concoction of serenity and finest comfort of modern life. From Ayurveda to Yoga, from meditation to integrative medicine, therapeutic programs and complementary therapies, wellness spas and retreats in India ensure the most enriching experience. We bring to you the top 5 wellness retreats in India.
Wellness Retreats In India
OSHO International Meditation Resort, Pune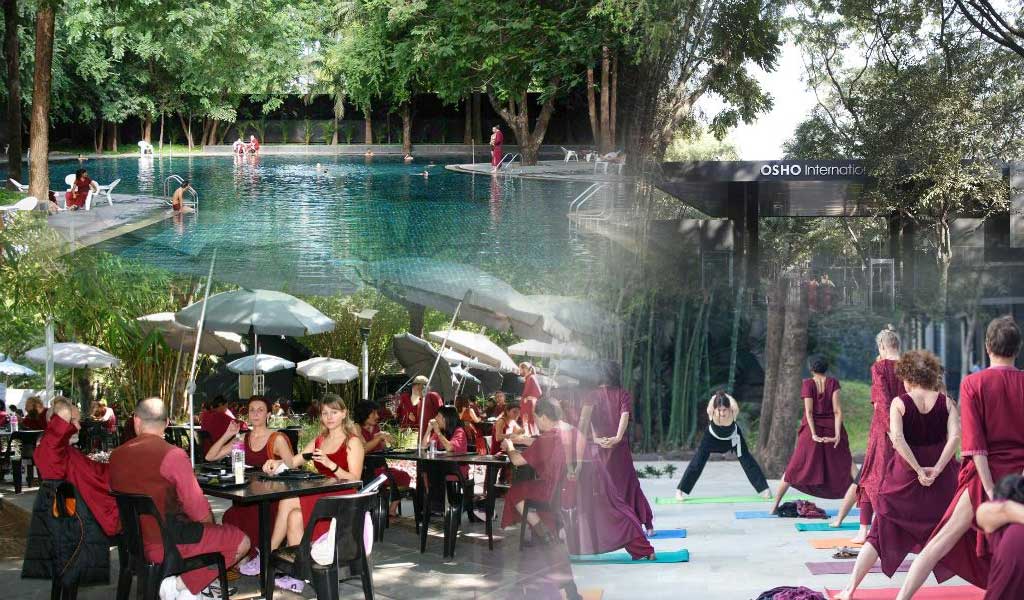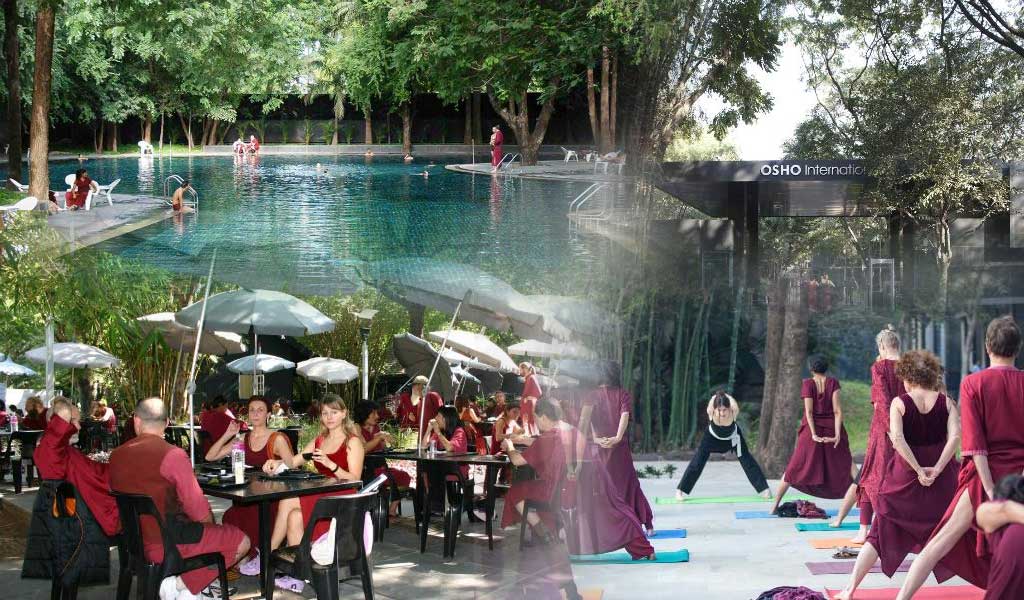 One of India's best wellness retreats, OSHO International Meditation Resort is the ultimate destination where the body, mind and soul play harmoniously in pursuit of Nirvana. Located in Pune, it is one of the largest facilities in India, dedicated to spirituality and meditation.
Feted as "Spiritual Disneyland," the resort offers daily meditation programs, courses for personal growth, multiversity programs, Basho spa-gym and tennis, and a wealth of Living-in programs that let you immerse into a rejuvenating OSHO experience. The meditation courses encompass major schools of spirituality, as well as include Yoga, Taoism, Zen, Sufism, and Tantra.This is why we have listed it among the Top 5 Wellness Retreats In India.
Specialization: Meditation and multidisciplinary therapeutics
Bookings: Accommodation at OSHO guesthouse starts from Rs 15,000 per night on twin sharing basis, exclusive of taxes. Cost of daily entry stickers vary, available for 1-10 days or 30 days. For bookings, contact reservations@osho.com or guesthouse@osho.com.
How to reach: Pune International Airport is the nearest airport, around 8 km from OSHO International Meditation Resort. You can book a taxi or auto-rickshaw to reach the resort for about Rs. 200 to Rs. 300. The nearest railway station is Pune Junction, 2 km away from the resort. Auto rickshaws are easily available from the railway station to reach the resort. Taxis and private cars are also available on hire from Mumbai to Pune.
Kalari Kovilakom, Kerala

Feted as the "Palace of Ayurveda," Kalari Kovilakom offers deep healing and a doorway to experience perfect union of the mind, body and soul. Blissfully located near the Annamalai Hills, the resort is a majestic South Indian palace, which presents a blend of therapeutic experiences of Ayurveda and nature-based living amid the finest indulgences of royal livelihood. Indulge into the healing touch of authentic Ayurveda, and experience austerity with magnificent level of modern amenities and services.
A premier wellness retreat in South India, the resort offers Ayurveda in its purest form, anti-stress and anti-ageing treatments, general Ayurvedic treatments, Yoga and Pranayama, and Kalaripayattu, an old form of martial art tradition in the world. Four specialized wellness packages are offered here – Rasayana Chikitsa (anti-ageing); Manashanthy (stress relief); Pancha Karma (rejuvenation); and Thanlyakina Chikitsa (weight reduction), lasting 14, 21 or 28 days.All this has given us reasons enough to include it in the list of Top 5 Wellness Retreats In India.
Specialization: Ayurveda, Yoga, Pranayama, and Kalaripayattu
Bookings: For package details and prices, contact +91 4923 263737 or email at kalarikovilakom@cghearth.com.
How to reach: Cochin is the nearest International airport, approximately 105 km from the resort and about two and a half hours drive. Coimbatore Airport is only 75 km from the resort, while Palghat is the nearest railway station, only 1 hour drive. Taxis are available from both the airports and railway station.
Shreyas Yoga Retreat, Bangalore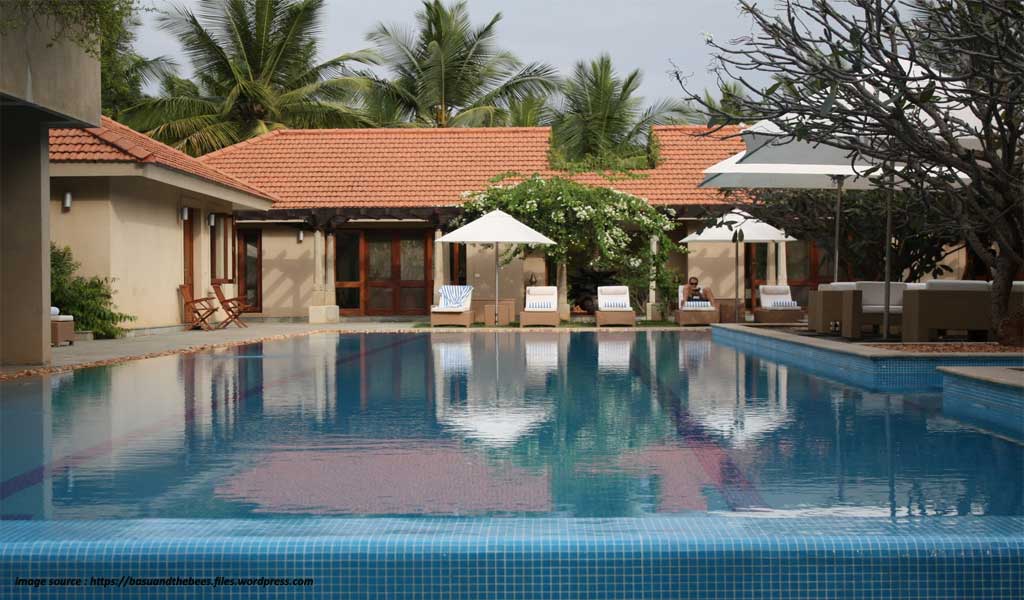 Set amid 25-acres of exotic landscaped beauty and frangipani gardens, Shreyas Yoga Retreat is one of the top 10 wellness retreats in India. The resort accommodates 20 guests, guiding through a journey of self-discovery by providing the ultimate space for introspection and reflection. The yogic processes initiated by professionally trained teachers and therapists at Shreyas heal and strengthen, providing an opportunity to nourish your mind, body and soul.
The resort offers personalized, authentic Hatha and Ashtanga Yoga, irrespective of age, faith and experience. Integrate the facets of Yoga (deep relaxation, Pranayama, Yogic kriyas and much more) into your daily life without the rigor and austerity. It has one of the best spas in India, offering a myriad of Ayurvedic therapies, organic scrubs, relaxing massages and masks, reason enough for us to include it in the list of Top 5 Wellness Retreats In India.
Specialization: Yoga and Spa
Bookings: The rate of accommodation starts from RS 12,000 per night. There are also long-stay programs for Rs. 2.96 lakh per person for 14 days. For bookings, contact +91-9916 11773 or email at reservations@shreyasretreat.com.
How to reach: The nearest airport is Bangalore Airport (43 km), an hour's drive from the resort. There is bus and taxi service available from the airport to the resort.
Soukya, Bangalore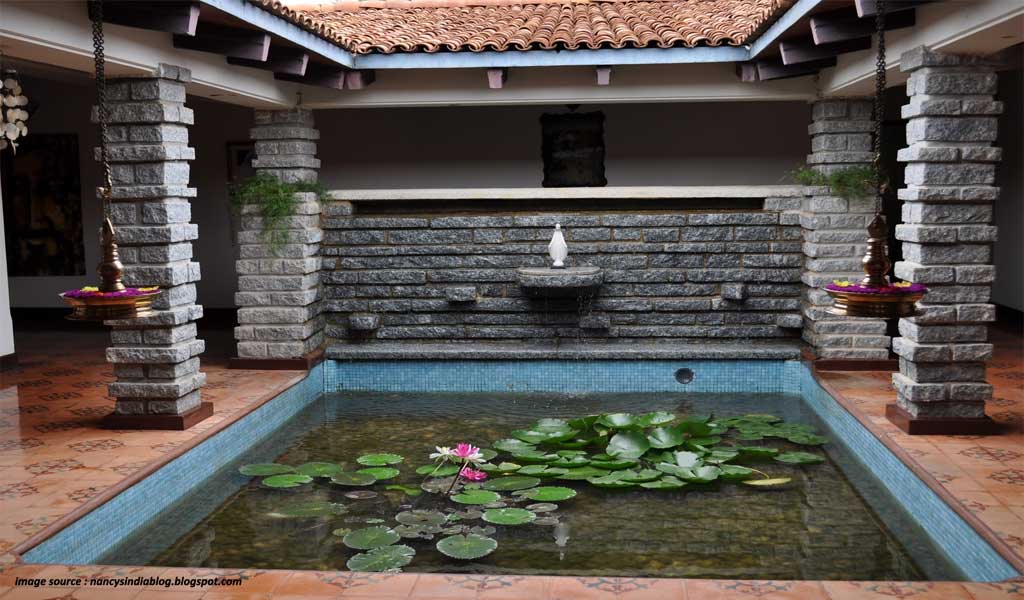 By blending ancient medical techniques and complementary therapies with modern advancements, Dr. Mathai's International Holistic Health Center – Soukya helps restore natural balance of mind, body and soul. Bringing together the best therapies and doctors from around the world, Soukya has emerged as the first holistic health center in the world and a hub of life management. Designed to deliver aesthetics and functionality, the wellness retreat ensures the most enriching experience.
The resort specializes in integrative medicine like Ayurveda, Allopathy, Homeopathy, Siddha, Unani, and Naturopathy. It provides a wide range of therapeutic programs for rejuvenation, anti-ageing, detoxification, arthritis, diabetes, weight loss, stress, de-addictions, asthma, skin care and cardiac hypertension. Complementary therapies are also provides such as acupressure, acupuncture, mud therapy, hydrotherapy, dietetics, counseling, natural packs, nutrition, reflexology, massotherapy, etc..Such a wide range of therapeutic programmes has made us list it in Top 5 Wellness Retreats In India.
Specialization: Integrative medicine, Ayurveda, therapeutic programs, and complementary therapies
Bookings: Ayurveda wellness programs start from RS 8,850 for 7 to 22 days; Naturopathic programs start from Rs 10,490 for 7 to 33 days; integrated wellness programs start from Rs 12,860 for 14 to 66 days; accommodation starts from Rs 11,900 per person per night for single occupancy. For reservations, contact +91-98453 74400 or email at info@soukya.com.
How to reach: The nearest airport is Kempegowda International Airport in Devanahalli (52.9 km), which is around 1 hour 13 minutes' drive to Soukya. Taxis are easily available in hire from the airport.
Ananda Spa, Uttaranchal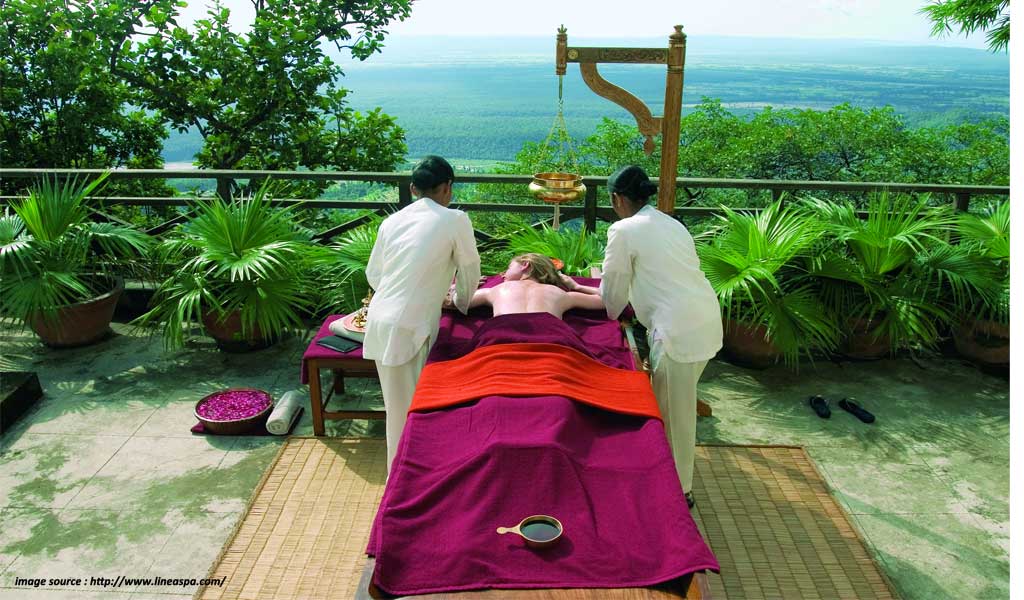 Nestled beautifully in Himalayan foothills, Ananda Spa is not merely a retreat that will leave you amazed with the mysticism of its surroundings, but will also help in redefining your lifestyle by integrating traditional wellness practices of Ayurveda, Vedanta and Yoga, complimented with top-notch international wellness experience. The wellness retreat offers a plethora of therapies and healing programs like Ayurveda, Yoga and meditation, spa, Vedanta, fitness and international experiences. Healing experiences encompass crystal healing, Reiki, reflexology, Hopi Ear Candling, and Chakradhara.Nearness to the serenity of Himalayas and a host of wellness programmes are reason enough to include Ananda in the list of Top 5 Wellness Retreats In India.
Specialization: Ayurveda, Yoga, Meditation, Spa, and International wellness programs
Bookings: To book Getaway Packages and Wellness Packages, contact at 1800 102 5333.
How to reach: The nearest airport is Jolly Grant Airport in Dehradun, 40 minutes' drive through the Himalayas. The nearest railway station is Haridwar, a one hour drive to the resort. Taxis and private cars on hire are also available from Delhi to Ananda Spa.