Have you been in a situation where you plan a family holiday and each family member demands a different experience? Read our latest blog on best resorts in Kerala for family holidays. This blog shall share with you information about best resorts in Kerala for family, so that not only adults but also children have a reason to smile and enjoy their holidays.
Best Resorts in Kerala For Family
Kerala, the exotic holiday destination in South India offers an experience for everyone in the family with the best family resorts and a number of activities in and around these properties. In Kerala, you can choose among destinations from beaches and backwaters to hill stations for your family.
Here's WaytoIndia's list of hand picked top resorts in Kerala for family vacations.
Relaxing Beach Vacation Resorts in Kerala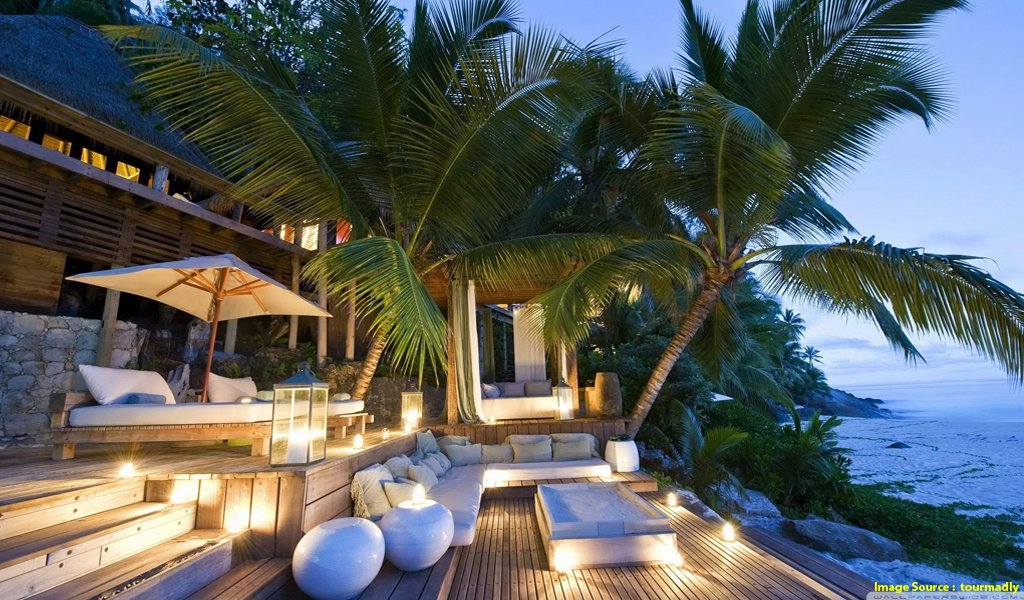 Some of the best beach family resorts in Kerala are Club7 Beach Resort in Kannur, Cherai Beach Residency in Cherai Beach, Vivanta by Taj in Bekal and The Leela Kovalam Beach in Kovalam.A family vacation by the beach in Kerala is always a memorable experience for every family member.
Some of the things that you can look forward to on a family beach vacation and beach resorts in Keralaare:
Private Beach: Most of the luxury beach resorts offer private beaches where you and your family can connect andhave unlimited fun away from the crowd.
Morning Yoga: To help you rejuvenate while enjoying the waves, these resorts conduct morning yoga session that are apt for adults in the family. They get to enjoy their early morning stroll and yoga along the beach.
Infinity pool:Due to rough sea waves, not all family members can take a dip in the sea water, but resorts offer a solution inthe form of infinity poolsclose to the sea. The infinity pool provides a safe environment to enjoy with the whole family.
Enjoy Serenity of Backwaters with Backwater Resorts in Kerala

Backwaters are the network of interconnected canals, river and lakes straight from the fairy tales. You can experience the serenity of backwaters by staying at some of the best resorts in Kerala for family.
Some of the best backwater resorts for the family vacation in Kerala are :
Punnamada Backwater Resort in Alappuzha
Le Meridien at Kochi
Kumarakom Lake Resort & Zuri in Kumarakom
Coconut Lagoon and Backwater Ripples at Kumarakom.
Check some tips from our experts:
Room with a View: Lake View rooms and villas are the most preferred options for families as they offer serene views of coconut plantations & sprawling paddy fields.
Cruise in the Lake: Some truly fabulous activities in the lakes provided by these resorts are backwater Cruise, sunset cruising, water sports, speedboat rides and banana boat rides.
Experience Calmness in the Hills with Hill Resorts in Kerala
There are numerous hill resorts in Kerala for families. These resorts offer great amenities such as magnificent views of the hills from rooms, natural trails along the resort and to the nearby hills, adventures like paragliding and taking a dip in the natural streams running through the resorts. Some of the top family resorts at Kerala hill stations are Windermere Estate in Munnar, Vagamon Hide Out & Ayurveda Spa in Vagamon, Golden Peak in Ponmudi, Vision Nature Resorts in Attapadi Hills and Peppervine Hotel in Thekkady.
Kerala is home to many enthralling hill station with picturesque views of green-carpeted hills and tropical jungles. They offer exceptional calm, nature trails, exotic flora and fauna and jeep rides along the valley. You can indulge in a number of activities in the hills with your family.
National Parks: To experience the nature first hand and teach your kids about the many elements present in the nature.
Tea & Coffee plantations: Explore the beauty of expansive plantations and visit tea museums to find out how tea gets processed and taste a variety of teas.
Experience the Houseboat

To enjoy backwaters in Kerala with your family is to get closer to backwaters and sail over the tranquil water. Houseboats offer luxury and comfort and match some of the best family resorts in Kerala. Enjoy breath-taking scenic beauty on a floating vacation with your family on backwaters and access a number of luxuries on board:
Delicious food: Well-stocked kitchenette and experienced chefs are available on board to take care of your family's food needs. They prepare food according to individual choice and taste.
Experience local culture: Depending on your needs, you can go ahead with one to three days stay in the houseboat. The boat docks for some time at villages where you can experience the local culture and visit churches and other attractions.
Blissful solitude: Escape from the outside world and enjoy quality time with your family on a houseboat.  The beautiful scenic setup would refresh your family and you can enjoy some family games while onboard.
Some of the top rated Houseboats for the family are Rainbow Cruises, Angel Queen Houseboats, Prasanthy Houseboats, Johnson's Eco Houseboats and Grandeur Houseboats.These resorts are selected to ensure all your family member has something to enjoy and remember. WaytoIndia takes into consideration the unique requirements of family travellers and brings you an experienced class apart with its specialized services and customized itineraries that cater to each of your requirements. Our experience of showcasing the best aspects of Kerala makes us a preferred tour agency for Kerala tours. We are available for your assistance 24/7.
Call us on 8527255991 to book your Kerala Tour Packages or fill in a quick contact form and our travel experts will get in touch with you.