Places to visit near Delhi within 100 kilometers are perfect to explore during weekends. The lure to travel is strong but in the short space of time, one cannot venture off too far and that makes nearby places ideal for short trips.
Nothing spells fun and rejuvenation like a good weekend. We look forward to it all week and what better and wiser way to use those leaves than explore weekend getaways near Delhi. Being in the rut can get boring after a while and that calls for a change in the surrounding.
Places To Visit Near Delhi Within 100 Kilometres
There are some fabulous places to visit near Delhi within 100 kilometers that promise both fun and adventure. They provide a refreshing change of scenery that can help you de-stress and enjoy yourself thoroughly.
This blog aims at providing the perfect weekend getaways near Delhi within 100 kilometers. It also provides other important information, which can help you pick a place of your choice, such as:
What are the major attractions of these ideal weekend getaways?
What is the distance that needs to be covered to reach these destinations?
Fun activities that make them the perfect destination to visit during weekends.
Places where you can stay during your visit.
The approximate time it would take to travel from Delhi to the weekend getaway spot.
Top Places To Visit Near Delhi Within 100 Kilometres
Sohna (About 64 kilometers from Delhi)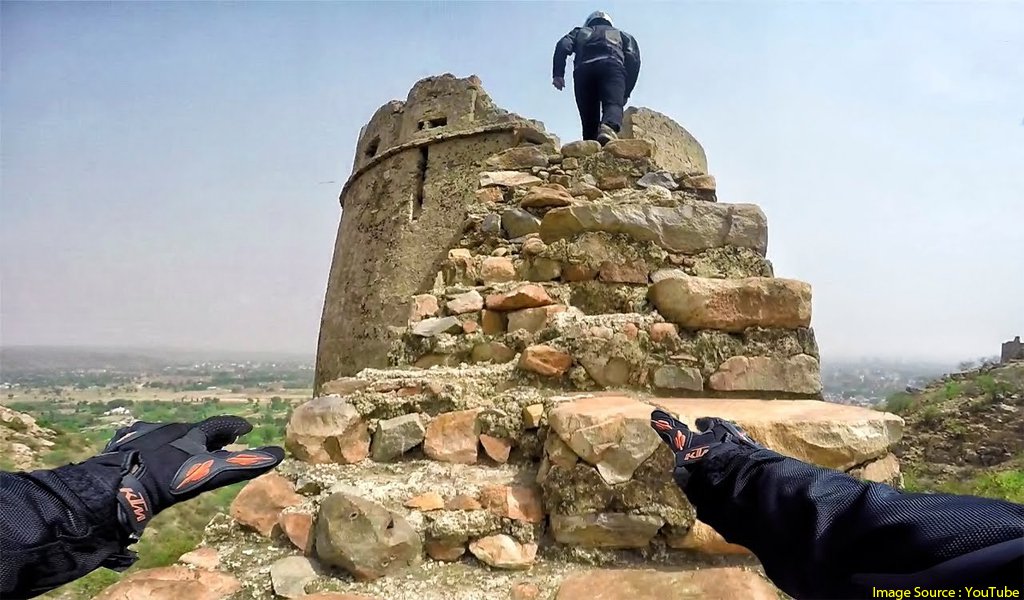 Sohna is a wonderful green paradise right in the foothills of the Aravalli Mountains. You can say goodbye to the chaos of city life in this peaceful retreat that is packed with action. It is one of the best places to visit near Delhi within 100 kilometers . From quaint lakesides to car racing, it promises all the fun that one can imagine during weekends. Adventure lovers and thrill seekers will find this place to be heaven given the amount of fun and crazy activities it is jam-packed with.
Activities: Paragliding, boating, ice skating, and car rally
Travel Time: 1 hour 18 minutes
Attractions: Shiva Temple, Damdama Lake, Sulphur Spring, Sohna Car Rally and Village Excursions
Places To Stay: The Westin Sohna Resort and Spa, The Gateway Resort Damdama Lake
Pratapgarh Farms, 58 kilometers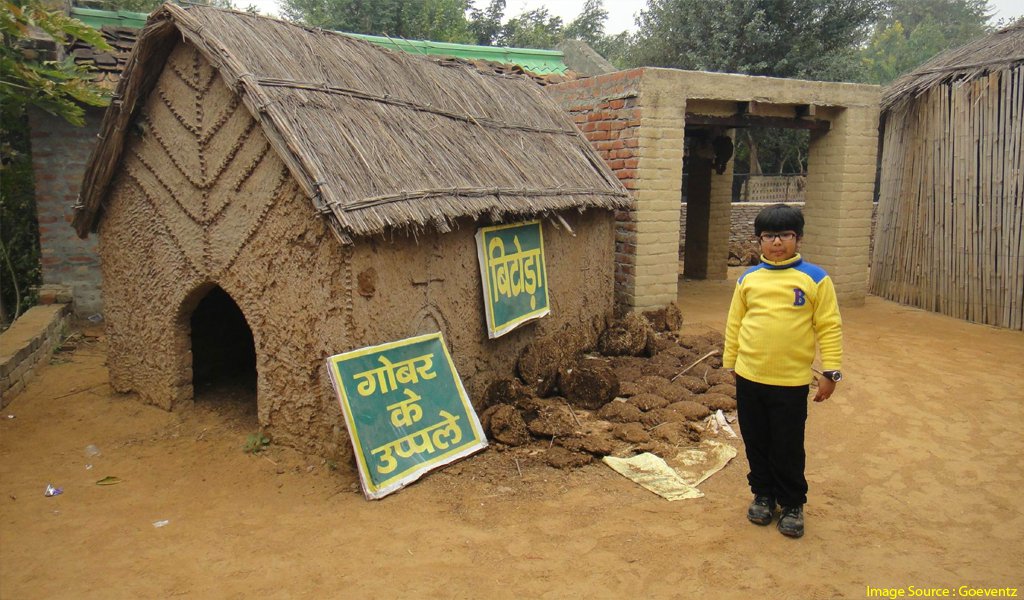 The rustic settings of Pratapgarh Farms make it one of the best places to visit near Delhi within 100 kilometers. It gives you the chance to replace the rush of the city with the tranquillity of rural life. There are plenty of activities that you can try here and can taste some authentic yummy cuisines as well.
Activities: Village games, outdoor activities, horse and camel riding
Travel Time: 1 hour 36 minutes
Attractions: Nakshatra Vatika, Navgriha Vatika, Triphla Kunj, and Panchvati
Places To Stay: Maharaja Palace Hotel, The Galaxy Resort
Gurgaon, 42 kilometers
Gurgaon is everyone's favorite among places to visit near Delhi within 100 kilometers. This vibrant hub of all activities is not going to let you let you down in any way. It offers just about anything one can wish for during weekends. Be its amazing flora and fauna, peaceful ambiance, adrenaline-pumping adventure sports or fabulous lounges to chill out in, this weekend getaway near Delhi within 100 kilometers has it all.
Activities: Air safari, sky-karting, rock-climbing, and fine-dining
Travel Time: 1 hour 13 minutes
Attractions: Shikhar Adventure Park, Aravali Biodiversity Park, Cyber Hub, and Sultanpur National Park Bird Sanctuary
Places To Stay: Lemon Tree Hotel, Leisure Inn West and Country Inn And Suites By Carlson
Surajkund, 30 kilometers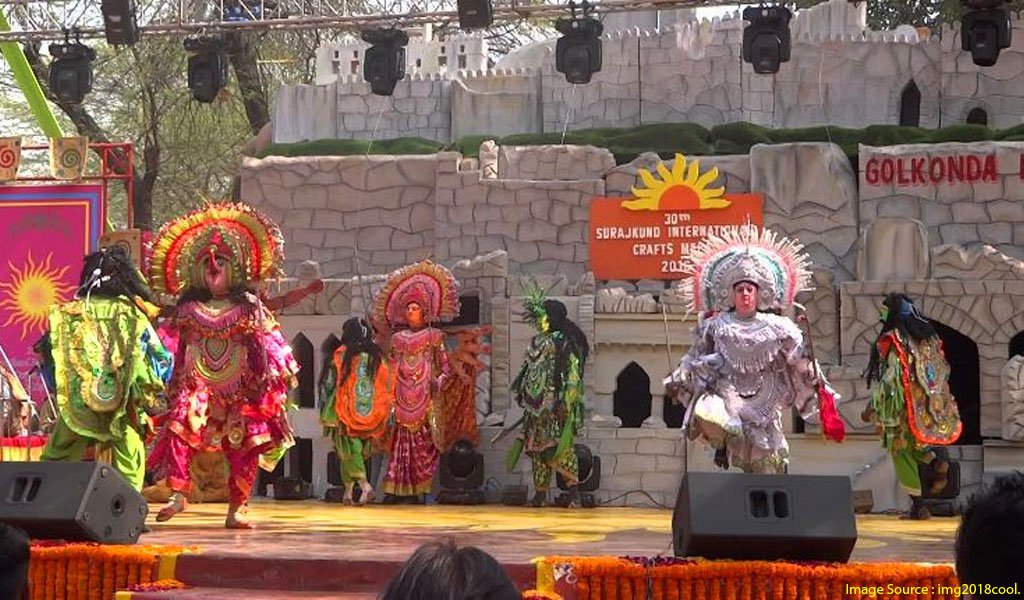 Surajkund has the perfect setting to be counted among top places to visit near Delhi within 100 kilometers. This town is quaint and yet, is loaded with color and vibrancy. It has lush greenery and a tranquil magical charm to it, which makes it the best place to unwind during weekends. It provides the perfect slow-paced village life with its dose of comfort that helps you relax and soothe your nerves.
Activities: Check out Indian handicrafts, handlooms and folk traditions
Travel Time: 1 hour 13 minutes
Attractions: Surajkund Lake, CITM Lake, Nine-Hole Golf Course, Crafts Mela, and Dr. Karni Singh Shooting Range
Places To Stay: The Muse Sarovar Portico, Hotel Rajhans, Atrium Hotel
Neemrana, about 100 kilometers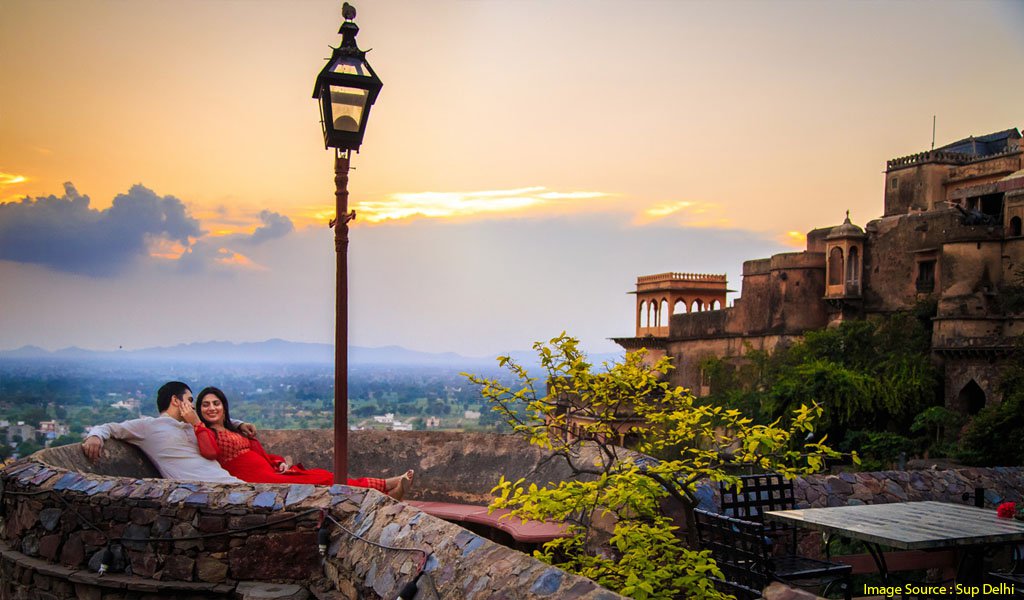 Neemrana is a perfect weekend getaway and makes to the list of best places to visit near Delhi within 100 kilometers. The magnificent fort built by Raj Dup Raj in 1467 is now an iconic heritage hotel and the epitome of luxury. The peaceful ambiance and the majestic settings of the place are in itself enough to undertake the drive during this weekend. Now while being there, if you have a change of heart and wish to extend your stay then there are some really famous places in Alwar that you can check out. One among the many is the haunted and beautiful fort of Bhangarh and other is Sariska Tiger Reserve. The place has got all the reasons to be on the list of most amazing weekend getaways near Delhi within 100 kilometers.
Activities: Zipline, explore forts and take a safari through the national park
Travel Time: 2 hours 21 minutes
Attractions: Neemrana fort palace, Baori, Bala Quila, Sariska National Park, and Bhangarh Fort
Places To Stay: Cambay Sapphire Neemrana, Neemrana Fort-Palace, Hotel Samrat
Â
Bharatpur, a little over 100 kilometers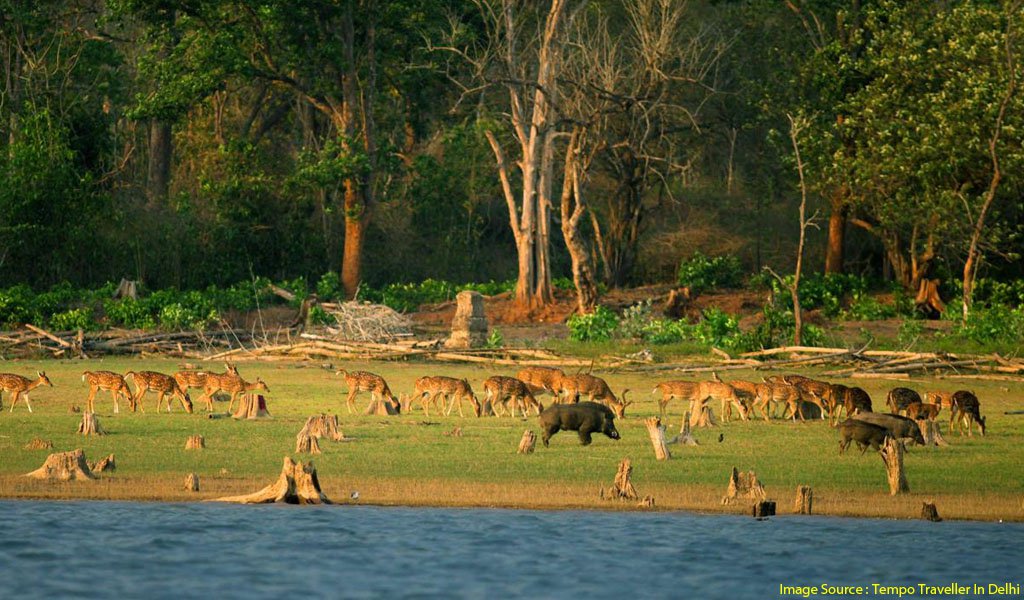 However, there are many wonderful places to visit near Delhi within 100 kilometers, but in case you wish for a richer experience amidst idyllic settings then venture a little further. It might not fall into the category of weekend getaways near Delhi within 100 kilometers but it offers a lot that visitors can explore. From wildlife parks to grand forts and more, the place makes the long drive worth it. It's a fabulous destination to travel to during the weekends and if you are planning to make your stay longer then you can explore Fatehpur Sikri and Taj Mahal as well.
Â
Activities: Exquisite flora and fauna, exotic migratory birds, places to sightsee
Travel Time: 3 hours 51 minutes
Attractions: Keoladeo Ghana National Park, Lohagarh Fort, and Government Museum
Places To Stay: Hotel Sunbird, Hotel Sonar Haveli, Hotel Park Regency
Unleash the traveler in you and start exploring all these gems around Delhi. To know more about fabulous weekend getaways near Delhi within 100 kilometers, visit WaytoIndia. You can also book amazing and affordable travel packages to tour around the country by logging on to www.waytoindia.com.
You may also go through Delhi Sightseeing Tour and book local sightseeing of Delhi.