The month of February has countless fairs and festivals marked over its calendar. Celebrations and festivities from all genres and styles – from music and dance to contemporary arts, wine festival, surfing, biking and so much more that truly emphasises India's rich culture and traditions. If you happen to visit India in February, be prepared to be on your toes; thanks to numerous fairs and festivals all around the month that exhibit true colours of India. Here is WaytoIndia's list of handpicked favourites that you would simply love.
Fairs And Festivals In India In February
Fairs and Festivals in February
Jaisalmer Desert Festival
When: 20th – 22nd February, 2016
Where: Jaisalmer, Rajasthan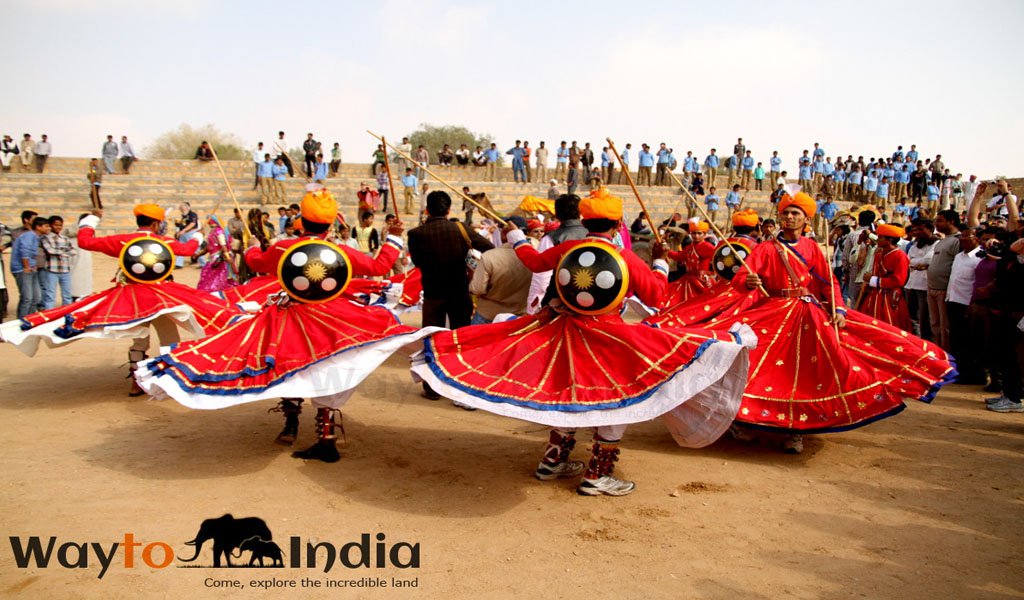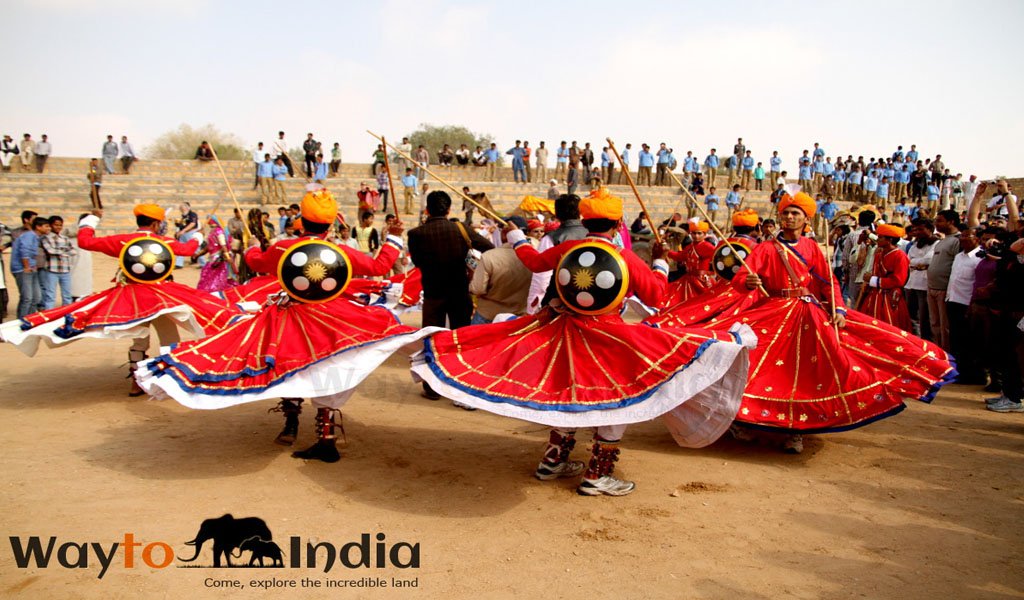 The 3-day festival is a true epitome of Jaisalmer's intriguing history and cultural heritage that is steeped in antiquity. This is the best time to visit the majestic Thar Desert, while immersing your body and soul amidst a myriad experiences and colours. With enthralling camel races, moustache competition, turban tying competitions and the staple folk dance and music, Jaisalmer's Desert Festival witnesses host of visitors from across the world. Everything becomes even more exotic and beautiful amidst the golden sands of the Thar Desert. The experience of watching music and dance performances under the moonlit sky at the Sam sand dunes is a sheer memory to cherish forever.
Goa Carnival
When: 6th – 9th February, 2016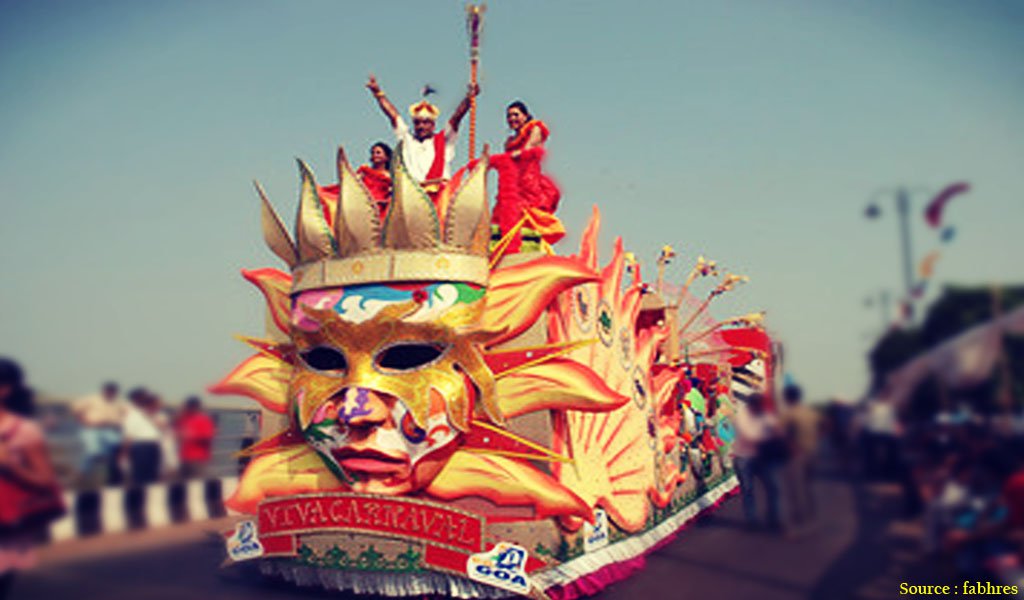 The exuberance of fun and music loving people of Goa reaches its summit during the 3-day Goa Carnival celebrations. Goa Carnival is one of the most popular fairs and festivals in February that starts at Panaji, the capital of Goa, and is also celebrated in Mapusa, Margoa and Vasco da Gama. The biggest attraction of the carnival-cum-festival is colourful processions that spill festivity, making its way through the town. The colossal procession is flocked by bands of troubadours, dancers, women, hawkers and old men in funny clothes. People from around the world aspires to be a part of this gala celebration marked by dances, cultural programs, catch parades, drinks, food festivals, parties, sports competitions and more. The festival comes to an end with the popular red and black dance where men in red shirts and black trousers and women in red tops and black skirts dance with bands in a colourful procession.
Surajkund International Crafts Mela
When: 1st – 15th February, 2016
Where: Surajkund, Faridabad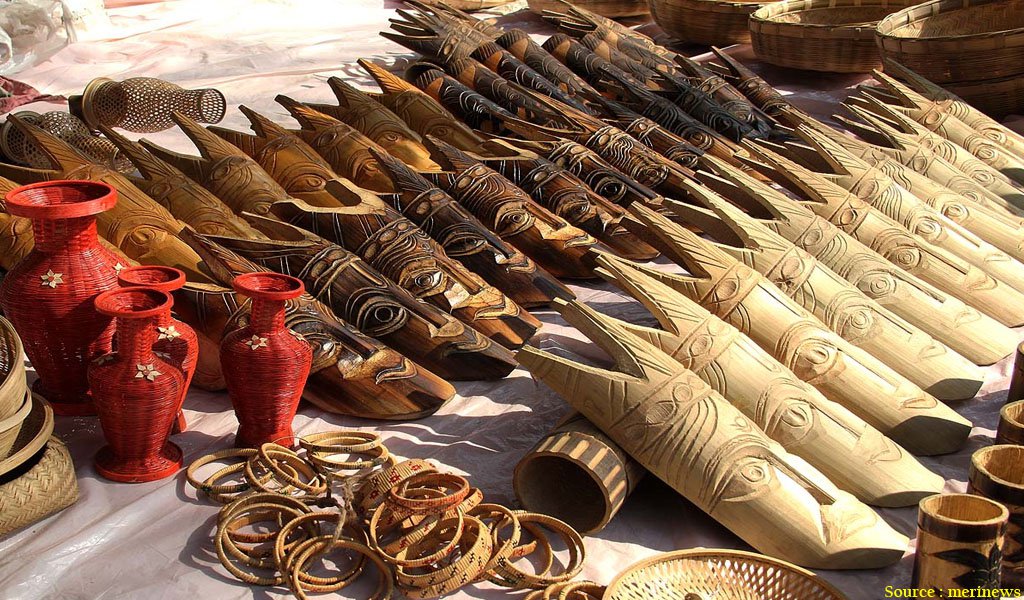 Undoubtedly, one of the most recognised fairs in India, Surajkund International Crafts Mela is its 30th year in 2016. The fair showcases India's finest art and handicrafts, handloom and cuisine at its best. More than 400 artisans from around the world visit the fair to display their crafts. It is the ultimate destination for shopaholics and foodies. With pottery, clothing, jewellery, handicrafts, cultural performances and everything that encompasses all of India, this fair would keep you coming back every year. The rhythm of drum beats, a splash of colours and joy de-vivre blend at Surajkund every year to showcase the best of regional and international crafts and traditions.
Taj Mahotsav
When: 18th – 27th February, 2016
Where: Agra, Uttar Pradesh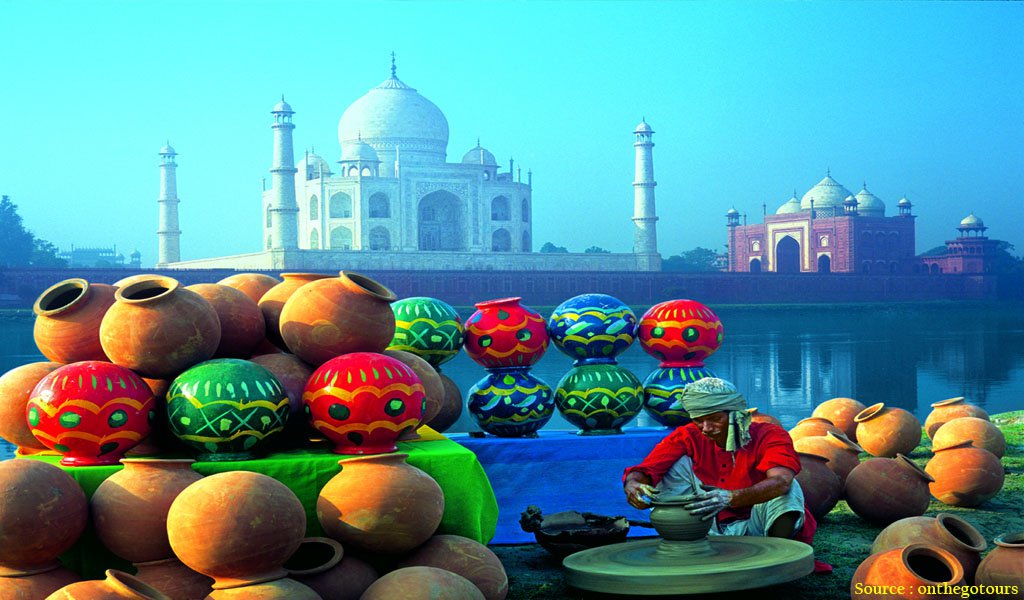 The 10-day festival is a vivid celebration of art, crafts, dance, music and cuisine, with the mesmerising Taj Mahal at the backdrop. The grand festival is one of the best reasons to visit Agra in the month of February. The carnival is a vibrant platform to discover India's rich culture where over 400 legendary artisans from different parts of India showcase their exquisite work of art. Apart from exemplary artwork, majestic dance and music performances, lip-smacking cuisines and Fun Fair add to the merriment of this festival. Taj Mahotsav is one of the most popular fairs and festivals in February.
Khajuraho Dance Festival
When: 20th – 26th February, 2016
Where: Chitragupta Temple and Vishwanatha Temple, Khajuraho, Madhya Pradesh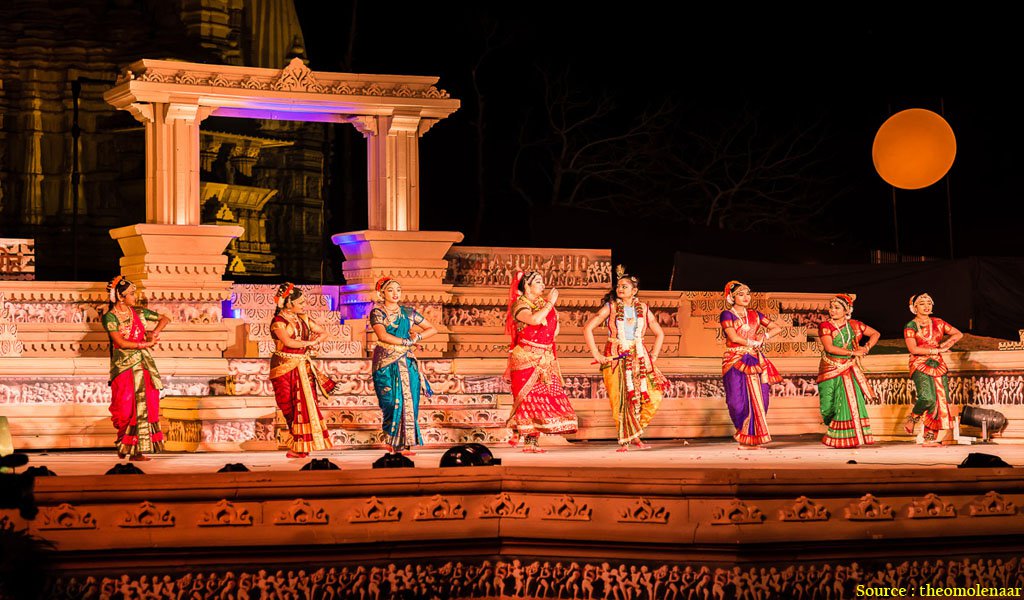 Khajuraho Dance Festival is a truly an elixir of life, showcasing India's most brilliant and colourful dance forms that offer a feast for the eyes during this weeklong extravaganza. Watching these eclectic dance performances let you rediscover the age-old nuances, trends and traits that are firmly rooted in rich cultural traditions and dance forms in different regions in India. The temples of Khajuraho glow with the warmth of sandstone, exquisitely ornamented with sinuous sculptures that are unparalleled in beauty. The festival pays a tribute to those sculptors who created these masterpieces. Khajuraho 2016 will bring to you a bouquet of the best Indian dances for you.
Sula Fest
When: 6th – 7th February, 2016
Where: Sula Vineyard Amphitheatre, Nashik, Maharashtra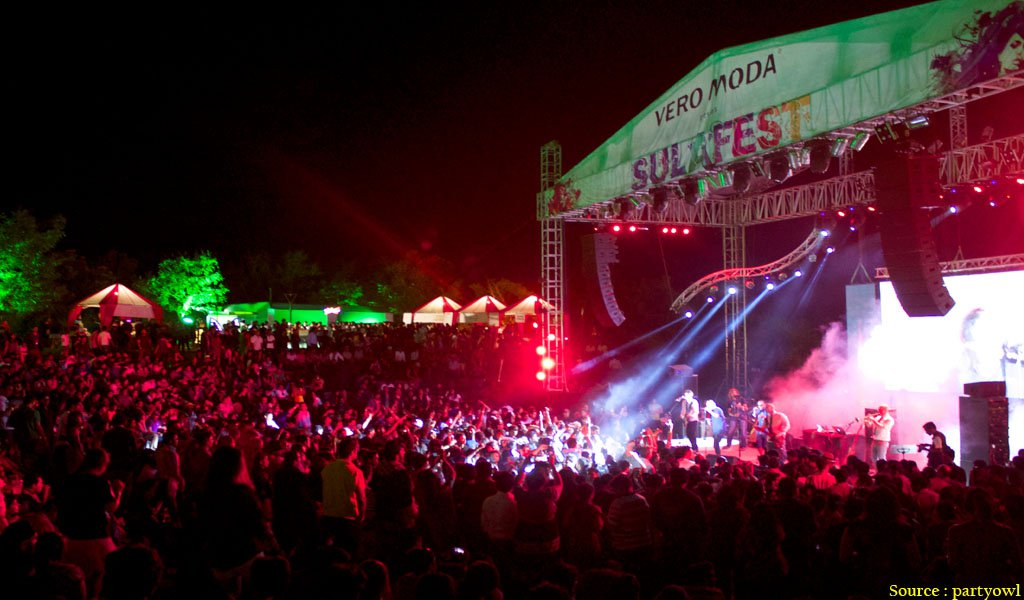 If you love an eclectic mix of wine, music, food and fashion, India's Sula Fest in February is one of the best places to be. It is India's gourmet world music festival that sees visitors from around the world. There is everything you fancy – wine, music, dance, food, camping amidst the vineyards, shopping, and exotic VERO MODA fashion collection. A special tent city is built among the vineyards for festival goers, giving a fantastic opportunity for camping. So, there isn't a reason why you should miss this!
Deccan Festival
When: 25th February – 1st March, 2016
Where: Qutub Shahi Tombs, Hyderabad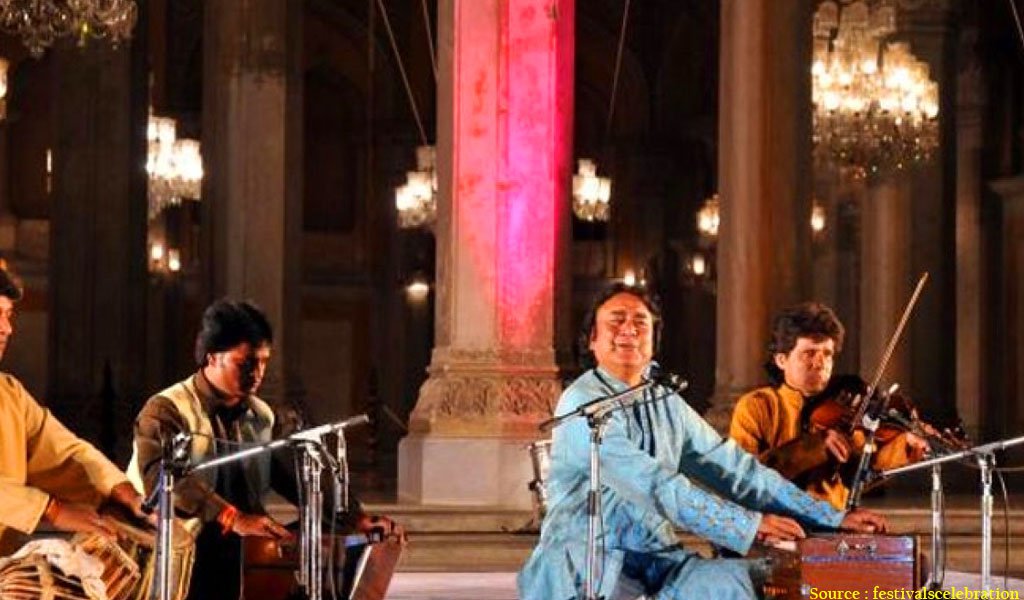 Hyderabad is steeped into rich cultural traditions and heritage that we owe to the royal Nizams, the erstwhile rulers of Hyderabad. This festival has ghazals, qawwali, art, poetry, jewellery and of course, lip-smacking Nawabi cuisine that Hyderabad is renowned for. The Deccan Festival is celebrated to honour everything that truly defines the town. It is popular for its local specialities like pearls and bangles, and undoubtedly, Hyderabadi Biriyani, a delicacy prepared with rice, mutton or lamb and exotic spices. It is one of the most popular Indian festivals in February that attract tourists from around the world.
Sufi Sutra International Sufi Music Festival
When: 5th – 7th February 2016 in Kolkata and 10th – 12th February in Goa
Where: Mohar Kunj in Kolkata, West Bengal; Kala Academy in Goa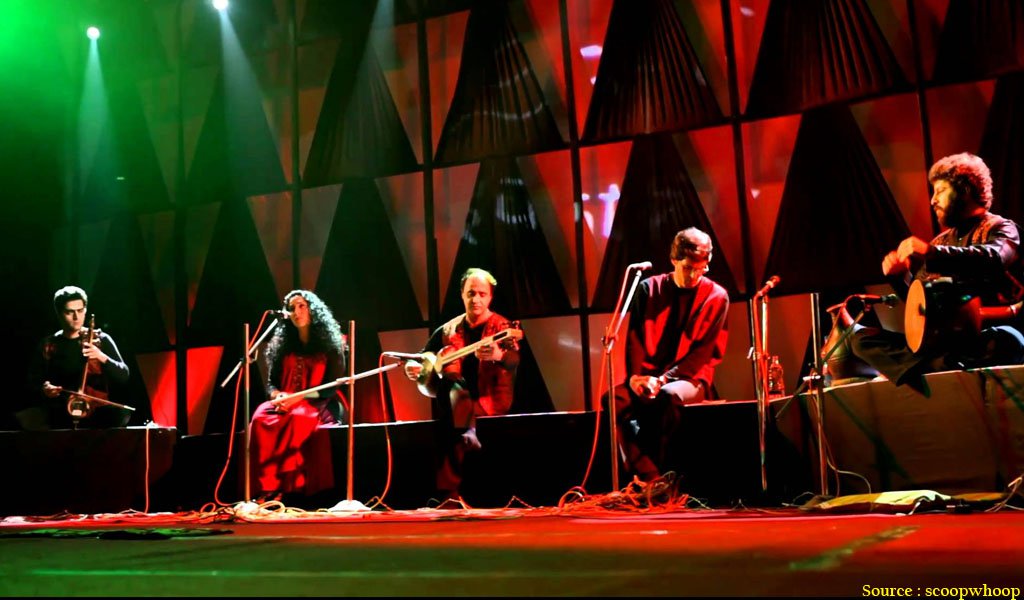 If you are looking to experience the spiritual and soulful side of India, then the month of February has a surprise treat for you. Sufi Sutra is a 3-day peace music festival held in Kolkata and Goa and is a blissful melange of world culture. Performers from seventeen countries share platform with rural Sufi artists of India, recreating a cheerful and memorable tapestry of diverse musical thread while rendering sheer entertainment to music lovers from around the world. Devour in sheer spirituality as you witness some of the finest Sufi performers from around the world taking you to a blissful sojourn.
Konark Dance Festival
When: 19th – 23rd February, 2016
Where: Sun Temple, Konark, Odisha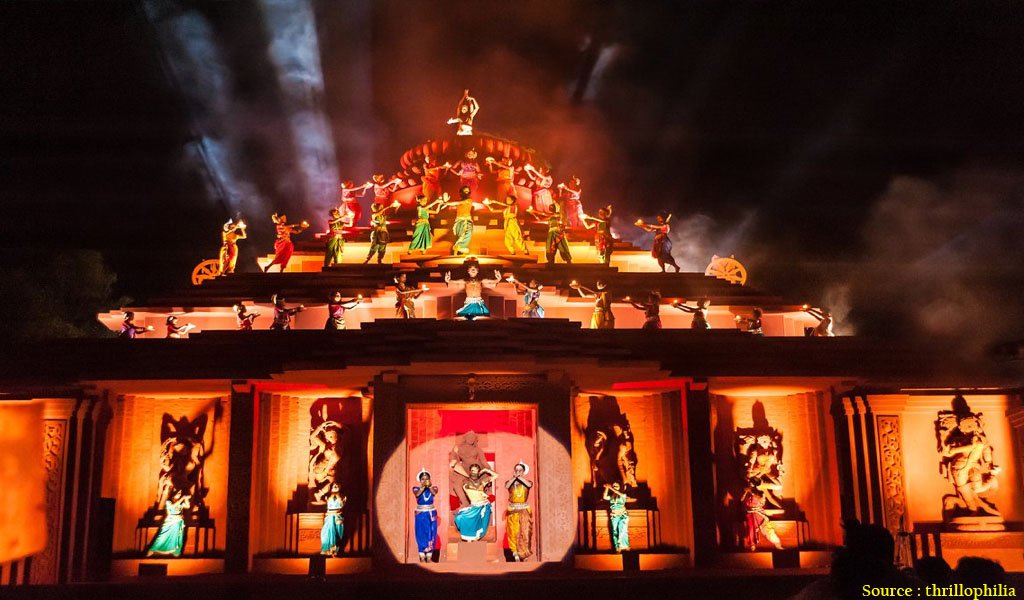 It is another popular classical dance festival that has in its backdrop one of the most recognised and beautiful shrines, the Sun Temple of Konark. Some of the most celebrated classical dancers from all over the country perform in this festival which is a celebration of popular dance forms such as Odissi, Manipuri, Kathak, Bharatnatyam and Chau Dance. No wonder, the performances are a lavish feast for the eyes. The crafts mela is one of the biggest attractions of the festival, showcasing a variety of handicrafts from different corners of the country. Mouth-watering regional delicacies are also one of the key highlights of the festival.
Do you know of more fairs and festivals that should be on this list? Share it with us.