Fondly called the "Pink City", Jaipur tour package has lots to offer. Our Tripadvisor for Jaipur lets you peep into the glorious lifestyles of the various Maharajahs who ruled this city.Jaipur is home to some of the most famous forts, palaces, and temples. It's a city that offers grandeur at every nook and corner.
Tripadvisor For Jaipur
Here's a list of few things you need to know before you plan a trip to Jaipur: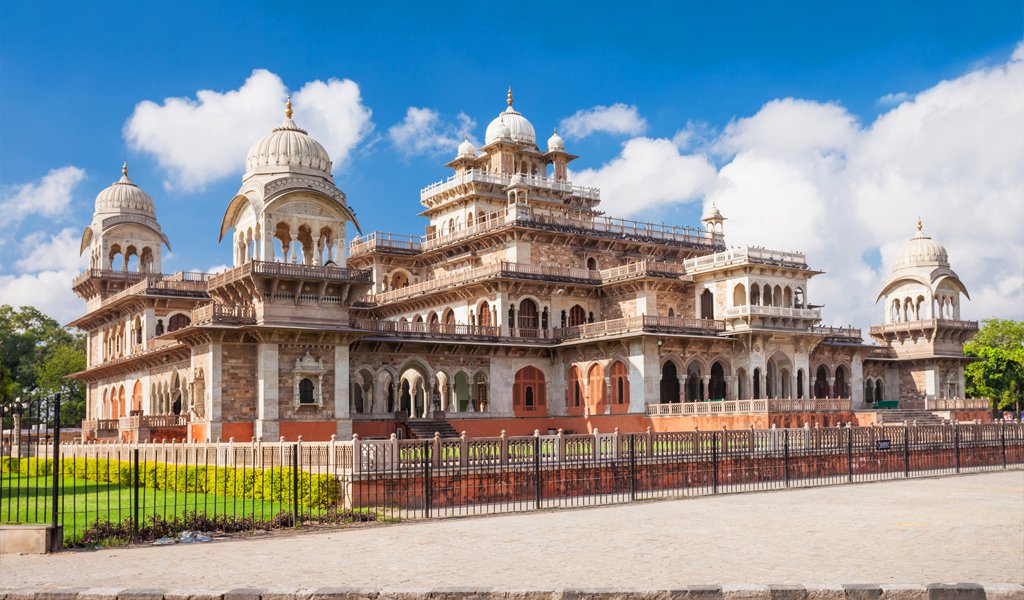 Tripadvisor For Jaipur: Weather in Jaipur
Jaipur has a warm climate in general. But from October to March there is winter season which also makes it the best time to visit Jaipur.
October to March: The weather during these months is cool and pleasant. The evenings can get chilly, especially in January when the temperatures go as low as 4 degree Celsius. This is the best time to go for sightseeing and explore Jaipur.
April to June: The summer season in Jaipur comprises of these months. It gets unbearably hot as the temperatures sometimes soar as high as 47 degree Celsius. Sightseeing becomes a distant possibility during most part of the day.
July to September: These months constitute the monsoon season in Jaipur. If you are a monsoon and nature lover, this is the best time for you to see Jaipur in all its natural hue. August is the rainiest month in Jaipur.
Tripadvisor For Jaipur: How to Reach Jaipur?
By Air: The Jaipur airport is very well connected to most of the cities and is easily accessible by a number of airlines that operate on a regular basis. The airport has a national as well as international terminal and it's only 12 kilometres away from the centre of the city.
By Train: There are many trains that operate between Jaipur and most of the important Indian cities like Delhi, Mumbai, Kolkata, Chennai, Hyderabad, and Goa, to name a few. Some of the popular trains that offer good service include Shatabdi Express, Pune Jaipur Express, and Ajmer Shatabdi.
By Bus:If you are a budget traveller, travelling by bus to Jaipur is the cheapest mode of commuting. The Rajasthan State Road Transport Corporation runs regular, Volvo, and deluxe buses between Jaipur and other cities within the state.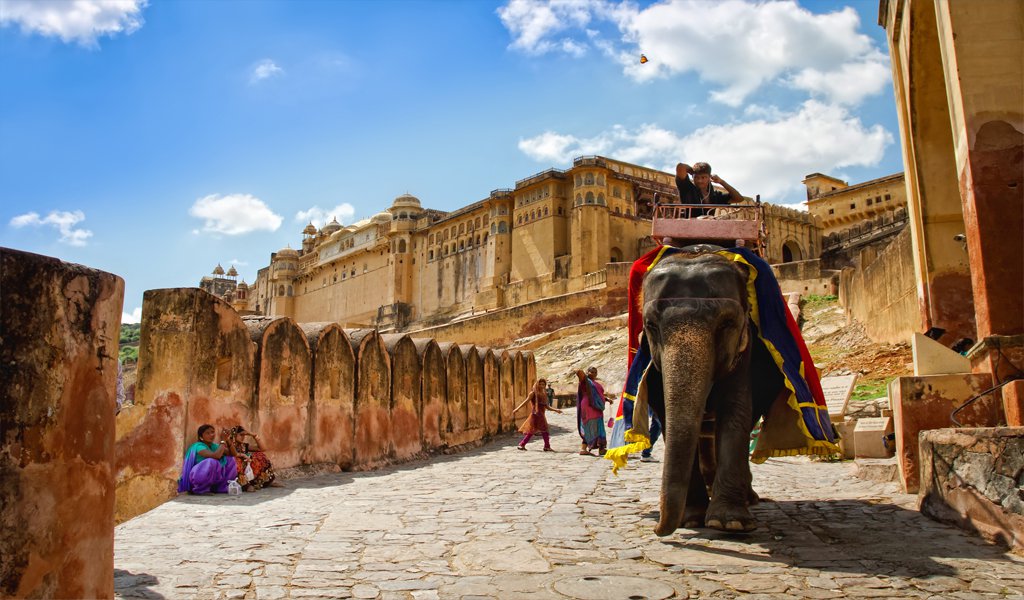 Tripadvisor For Jaipur: Things to do in Jaipur
Here is a list of must do things on a trip to Jaipur and make your holiday more memorable:
Experience Traditional Rajasthani Culture at Chokhi Dhani: This spectacular resort captures the essence of the Rajasthani ethos and lets you explore the incredible city of Jaipur with its cultural activities and delectable cuisines. Camel rides, live performances and puppet shows are some of the major attractions of this must visit place in Jaipur.
Check out  Elephant Farm: If you are an animal lover, you must definitely visit this elephant farm. You not only get to engage with the elephants at close quarters here but you can also feed them with your own hands. You can also learn how to communicate with them.
Catch a Bollywood Movie at Rajmandir Cinemas: This is the oldest theatre in Jaipur which is famous for its astonishing interiors and meringue-like shape. The ceilings are adorned with glittering antique chandeliers that add to the charisma of the theatre.
Enjoy Elephant Polo at Dera Amer: Dera Amer is located close to Amer Fort. Here you can enjoy an Elephant Polo Match and feel the thrill of the sport.
Be a Part of The Jaipur Literature Festival: This is one of the biggest festivals in Jaipur which sees the entire literary community including many international authors. It's held every year in the months of December to January and all the eminent authors and readers take part in various workshops and debates that are conducted.
Watch a Live Theatre Performance at Jawahar Kala Kendra: This tourist spot is no less than a paradise for all the art lovers and theatre aficionados. You can catch a live cultural or folk performance here. Your trip to Jaipur is incomplete without a visit to Jawahar Kala Kendra.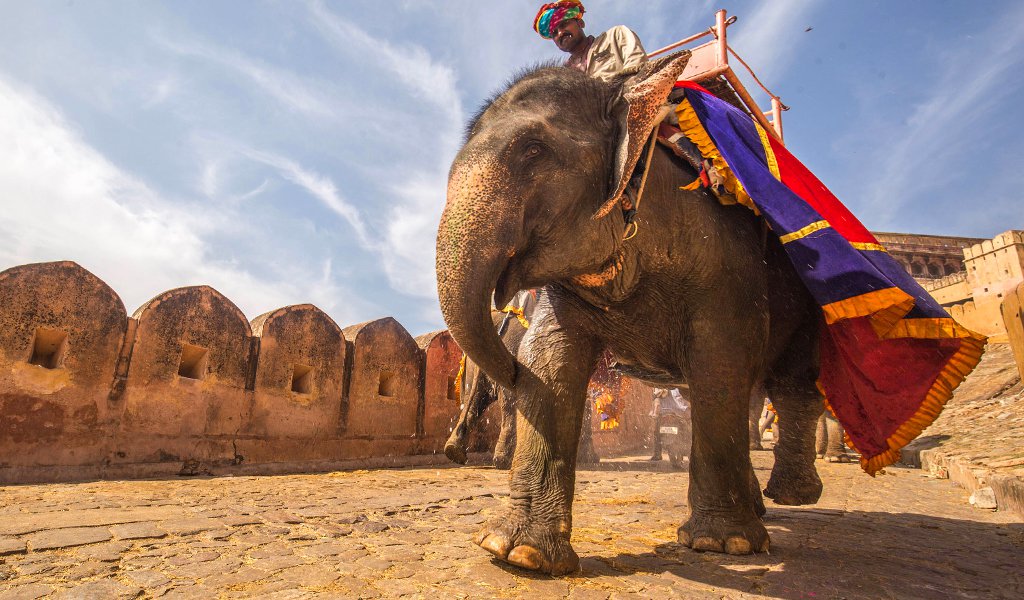 Tripadvisor For Jaipur: What and where to eat in Jaipur?
Jaipur is dotted with amazing eateries that serve scrumptious local cuisines. We bring to you a list of some of the must-try places to eat on a trip to Jaipur:
Handi Restaurant: This is a very popular restaurant that serves some lip-smacking delicacies like Handi meat, Tandoori chicken, and seekh kebab.
Recommended Dishes: Tandoori Chicken and Paneer Butter Masala
Timings to Visit: 12 p.m. to 3:30 p.m. and 6:00 p.m. to 11 p.m.
Location: Opposite GPO, MI Road, Jaipur.
Rawat Mishthan Bhandar: This restaurant is one of the top places to eat in Jaipur and famous for its Rajasthani delicacies like Dal Bati Churma and other quintessential street snacks like Pyaaz Kachoris and Dal Kachoris.
Recommended Dishes: Rajasthani delicacies
Timings to Visit: 8:00 a.m. to 11:00 p.m.
Location: Polovictory Cinema, Railway Station Road, Sindhi Camp, Jaipur.
Lakshmi Mishthan Bhandar: At any rate, Lakshmi Mishthan Bhandar is the most famous sweet shop restaurant in Jaipur that also serves many North Indian delights.
Recommended Dishes: Pyaaz Kachori, Sweet Lassi, and Paneer Ghewar
Timings to Visit: 7:00 a.m. to 11:30 p.m.
Location: Behind Hawa Mahal, Ajmer Road, Johari Bazaar, Jaipur.
1135 AD: When in Jaipur, dine like a royal at this super fancy restaurant situated within the periphery of the Amer Fort. The menu here comprises of a mix of Mughlai, Rajasthani and North Indian delicacies.
Recommended Dishes: Jungli Maas, Sula Biryani, and Paneer Aftab
Timings to Visit: 12:00 p.m. to 10:30 p.m.
Location: Level 2, Jaleb Chowk, Near Sheela Mata Temple, Amer Palace, Amer.
Spice Court: This restaurant offers everything from Indian to Chinese to Continental.
Recommended Dishes: Keema Balti
Timings to Visit: 11:00 a.m. to 3:00 p.m. and 7:00 p.m. to 11:00 p.m.
Location: Hari Bhawan, Achrol House, Jacob Road, Civil Lines, Jaipur
Anokhi Café: This cheerful bistro serves freshly baked bread, well-dressed salads, cheesecakes, and sandwiches.
Recommended Dishes: Khao Suey and The Coffee Cake
Timings to Visit: 10:00 a.m. to 7:30 p.m.
Location:C 11, 2nd Floor, KK Square, Prithviraj Road, C Scheme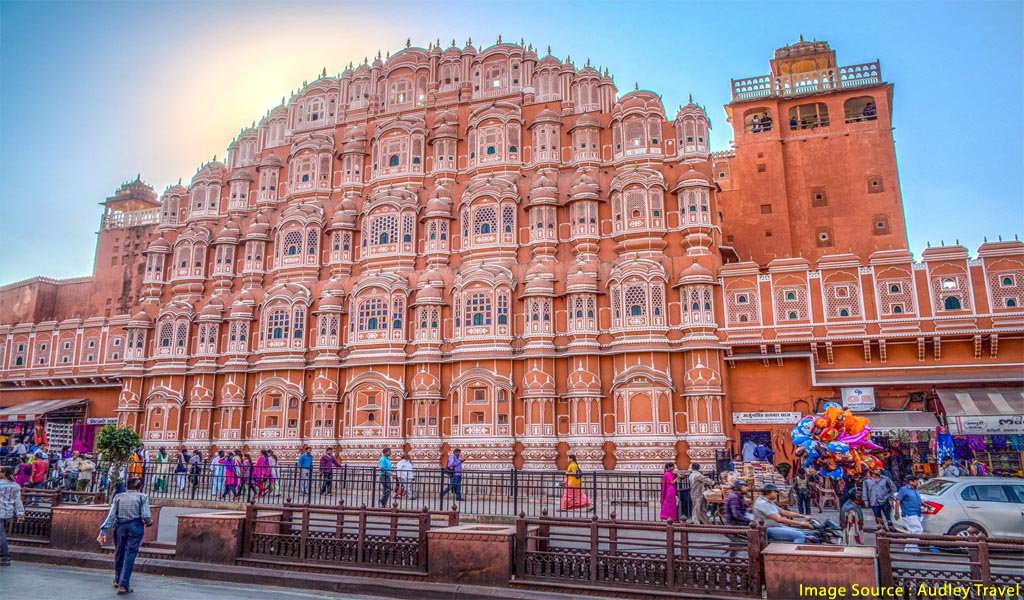 Tripadvisor For Jaipur: Nearby places to visit from Jaipur 
Jaipur is surrounded by some beautiful cities. Here are the top excursions that you can include in your Jaipur tour package:
Ajmer: Seek blessings of the divine at the most sacred pilgrimage site in India, Khawaja Gharibnawaz (R.A) Dargah.
Distance: 130 kilometres
Other Attractions: Akbar's Palace and Museum, Roopangarh Fort, Ana Sagar Lake
Sariska: On a day trip from Jaipur, visit the Sariska National Park where you can get a glimpse of tigers and many other wildlife species.
Distance: 133 kilometres
Other Attractions: Neelkanth Temple, Naldeshwar Temple
Pushkar: Explore the markets of Pushkar and enjoy camel rides on the wide deserts here.
Distance: 144 kilometres
Other Attractions: Pushkar Lake and Brahma Temple
Alwar: This city is famous for its royal edifices, gardens, forts and temples devoted to Jain Tirthan karas.
Distance: 152 kilometres
Other Attractions:Tomb of Fateh Jang and Vinay Vilas Palace
Ranthambore: If you are a wildlife enthusiast, head out to explore the national park of Ranthambore.
Distance: 162 kilometres
Other Attractions: Ranthambore Fort, Jogi Mahal, and Surwal Lake
Book your Jaipur tour package with us and we assure making your holiday a memorable one. You can call us on 8527255991 for any enquiries or email us at info@waytoindia.com.