Wish to know about the most beautiful places in India ? Opulently endowed with vast countryside, from the snow clad Himalayan peaks to the hot arid sand dunes of Rajasthan; one can feel nature at its very best in this ancient land called India..Our motherland India is a marvellous sub-continent abundant in pristine natural beauty and picturesque landscapes.Obviously, picking 7 most beautiful places in India amid several others is a tough call. Let us explore a unique list of most beautiful places in India and visit them as soon as possible:
7 Most Beautiful Places in India
Lakshadweep Islands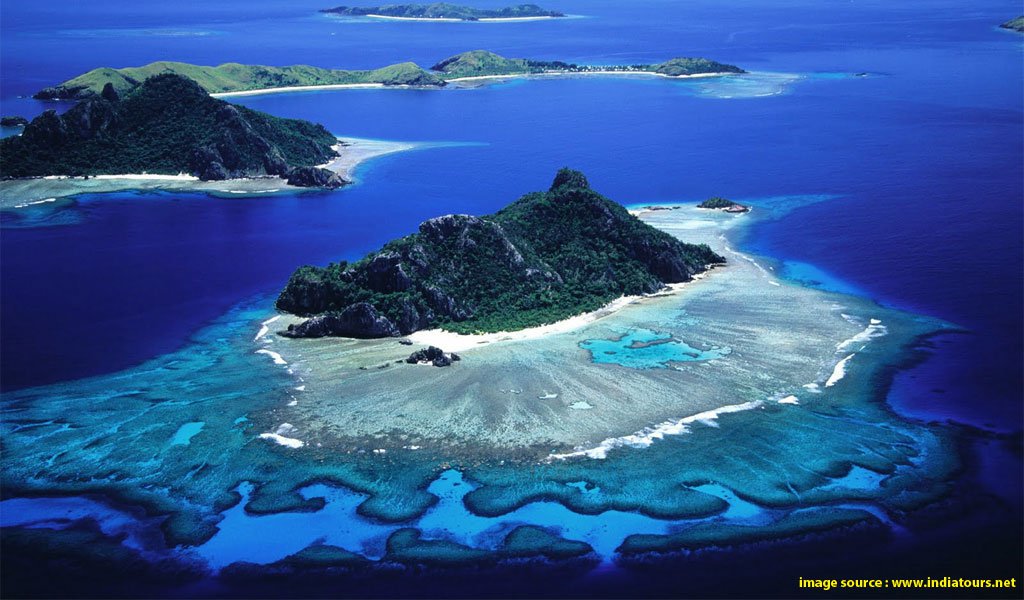 Lakshadweep, a group of 36 Islands nestled amidst the vast Arabian seas, at a distance of about 400 km. from the Kerala Coast is a tropical paradise teeming with rich eco-culture and amazing marine life. Undoubtedly, the most beautiful tourist place in India, travellers worldwide visit this Indian coral heaven to indulge in astounding water sports like kayaking, windsurfing and snorkelling. The island lagoon spread over 4200 sq. km. offers rich marine treasures with stupendous coral reef.
Access Route– Lakshadweep Islands are linked to Coastal mainland by Airlines, private helicopters, sailing vessels and ships. The nearest airport is Cochin international airport. Besides, there are seven commuter ships that link Cochin to the main Island.
Best Time to Visit– Months between October to Mid- May
Dal Lake & Nigeen Lake, Kashmir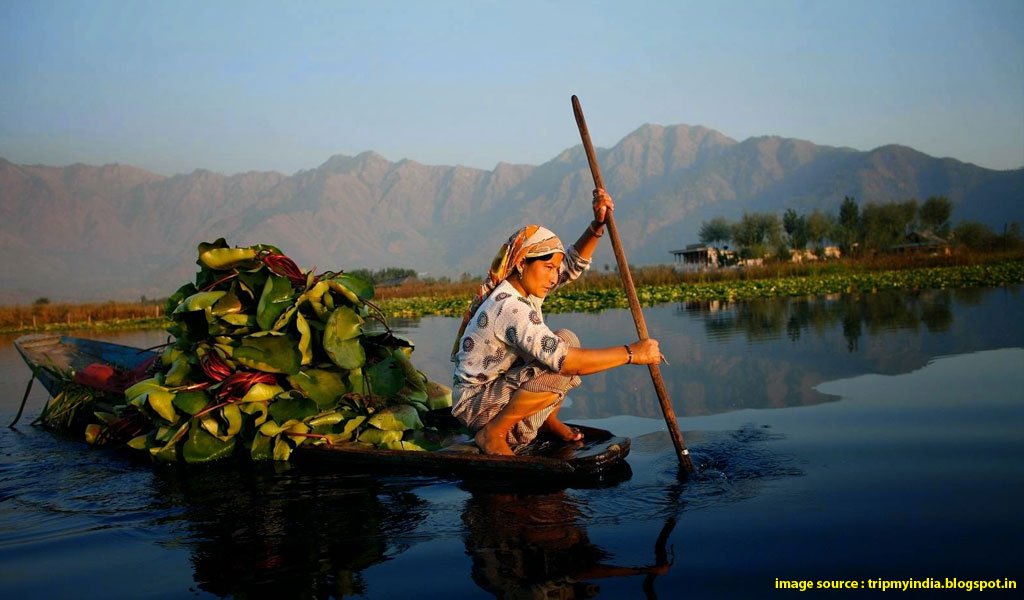 The beautiful Dal Lake is the pride of Srinagar city in the State of Jammu and Kashmir. It is the second largest water body in Kashmir (lake) as it is a blend of three rivers and attracts tourists from all over the globe to enjoy the breath-taking charm of the lake and its surroundings. The beautiful Shikara adorned lake is surrounded by stately Mughal gardens. The lakeside is home to several migratory bird species that visit in great numbers. From plush gardens to pretty houseboats – Dal Lake has everything in close proximity that allures more visitors every year.
Access Route– The closest airport to reach Dal Lake is the Srinagar Air Force Base Airport, at a distance of 17 km.
Best Time to Visit– Months between May to November
Nigeen Lake , also  known as 'the Jewel in the Crown of Kashmir' is lesser known than her bigger sister Dal Lake,however even more serene and beautiful . For those who seek more  peace and tranquility , the clean waters and proximity to  Himalayan views makes Nikeen lake the ideal location .
Waterfowls, Herons, kites , Kingfishers and other many other birds dabble in the waters of Nigeen. Visitors to Nigeen enjoy the highly ranked Houseboats which are beautifully moored to the banks of the lake with land access and pretty gardens.
Although earlier Nigeen Lake was a favourite with foreign visitors , the lake is now becoming preferred lake destination for a growing number of Indian visitors too, who enjoy the serene environment and better quality of accommodation here.
To enjoy Best of Kashmir , book your Kashmir tour with Waytoindia.com by calling us on 8527255991.
Nanda Devi National Park, Uttarakhand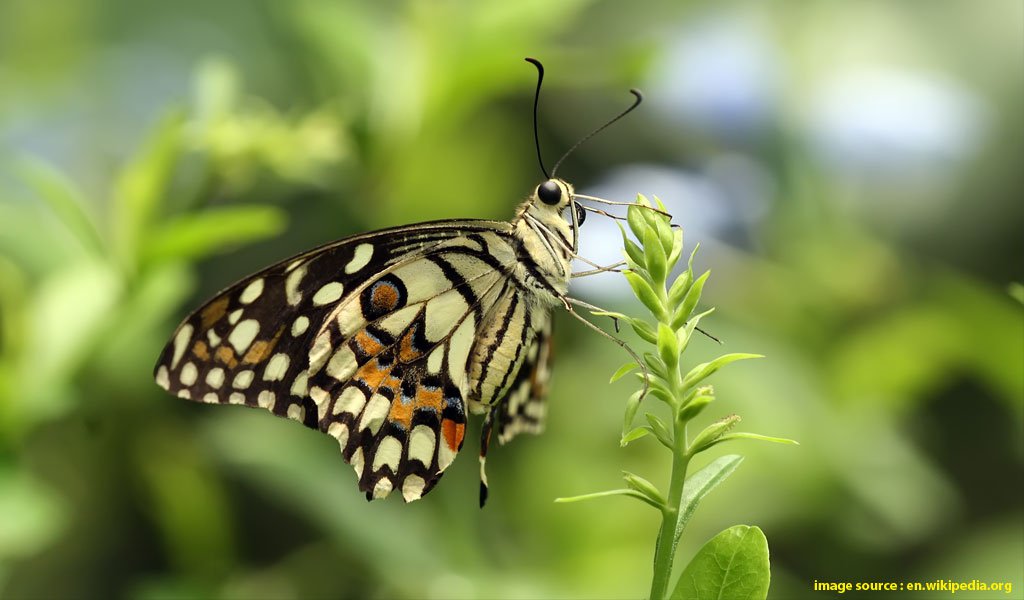 Located in the Chamoli region of Uttarakhand State, it is one of the most beautiful places in India. The greatest attractions are the overwhelming and magnificent mountainous peaks encircling the entire park periphery. The sanctuary is home to numerous wild animals, birds and unique plant bodies. The park is popular as a world heritage site due to its wondrous bio-diverse habitat.
Access Route– The nearest airport to reach the Nanda Devi Park is the Jolly Grant Airport, Dehradun, which is at a distance of 295 km. from the park sanctuary. Trekkers can access the heritage park via Rishikesh travelling towards Joshimath area towards Lata village to begin the trek.
Best Time to Visit– Months between May to October
Majuli Island, Assam

Majuli is a wondrous river island situated in the great Brahmaputra River in the State of Assam. This hidden treasure of Assam is also one of the largest fresh water river islands in the world. It is one of the most beautiful historical places in India, as it is the traditional capital of the State, paving way for Assamese civilization (more than 600 years old). The clean fresh river, its myriad tributaries and the islands attract large number of nature lovers and tourists worldwide.
Access Route– Nearest airport is in Jorhat Township, which is at a distance of 20 km. from Majuli Island. One can also reach Majuli via Guwahati on state transport buses.
Best Time to Visit– All round the year except the rainy season.
Munnar Hill Station, Kerala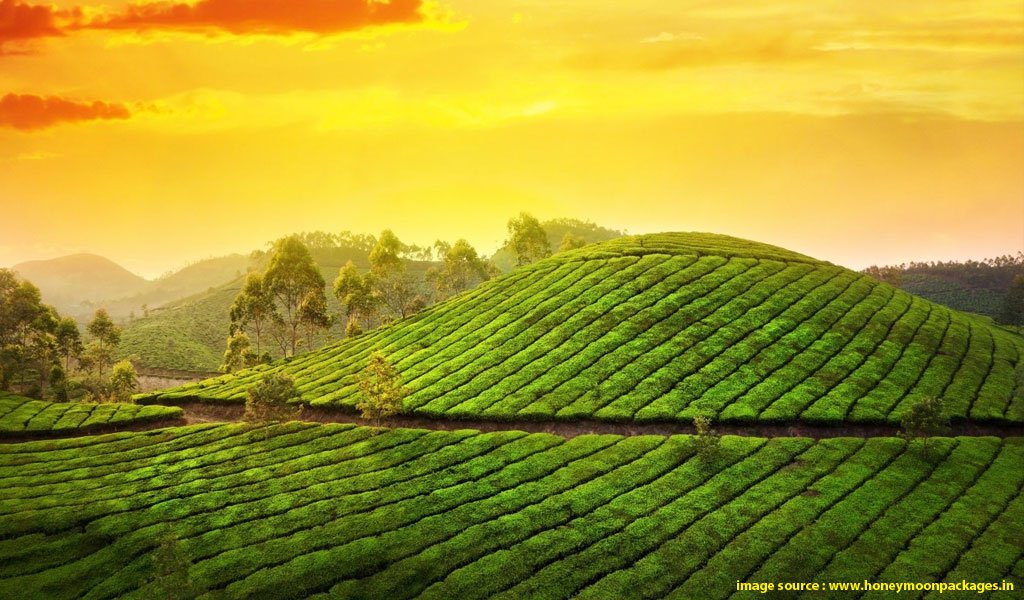 Situated at a majestic height of 1600 mt. above the sea level, Munnar Hill station nestles amongst the confluence of 3 streamlets Nallathanni, Kundala and Mudra-puzha. The hilly terrain is dotted with fantastic virgin forests and floral beauties amidst extensive tea plantations and tricky twisting winding lanes. Munnar is by far one of the most beautiful places to visit in South India. Munnar is also famous for its rare plant species known as 'Neelakurinji' that sprouts flowers only once every twelve years. During the bloom year, the whole valley gets bathed in heavenly blue flowers from this exotic plant.
Access Route– Aluva is the nearest railway station, at a distance of 108 km. from Munnar, while the closest airport is the Cochin International Airport (130 km. distance) for reaching the picturesque hill station.
Best Time to Visit– All throughout the year.
To visit Kerala you can visit the link  http://www.waytoindia.com/kerala-tours and book Kerala Tours by sending us an enquiry.
Yumthang Valley, Sikkim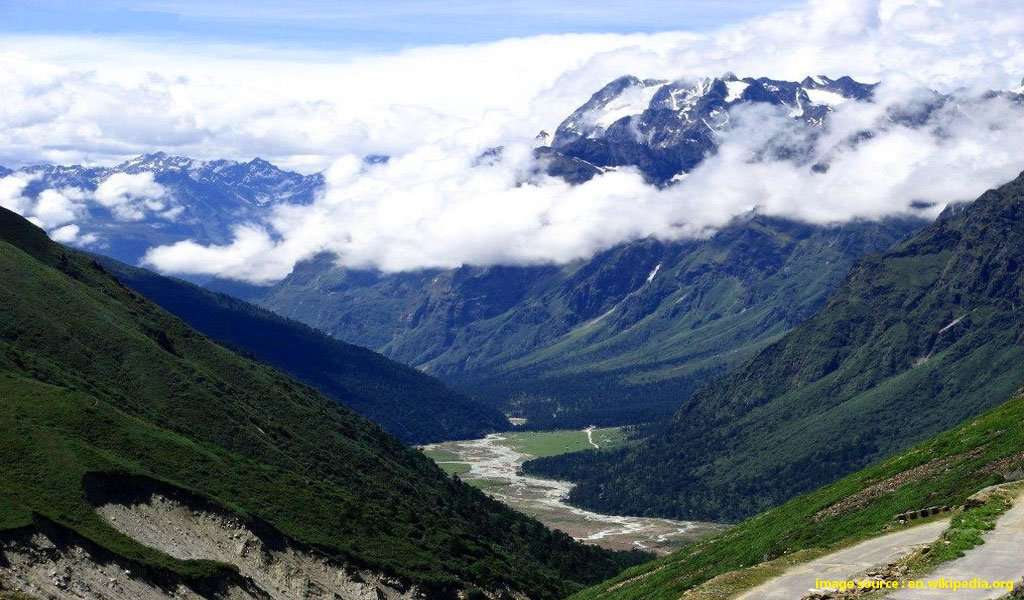 An amazing valley of flowers, the stunning Yumthang Valley located in the Northern side of Sikkim State is spread out like a green velvet carpet with old trees, vivid colourful flowers and a quaint river. The valley mesmerizes visitors with its striking view and serene air. The valley sits proudly at a great elevation of almost 3500 mt. above the seas.
Access Route– Paro airport is the nearest to the Yumthang Valley is in Lachung town at a distance of 84 km. one can also take jeep rides or hired taxi rides from Mangan town.
Best Time to Visit– Months of March, April and May
Matheran Hill Station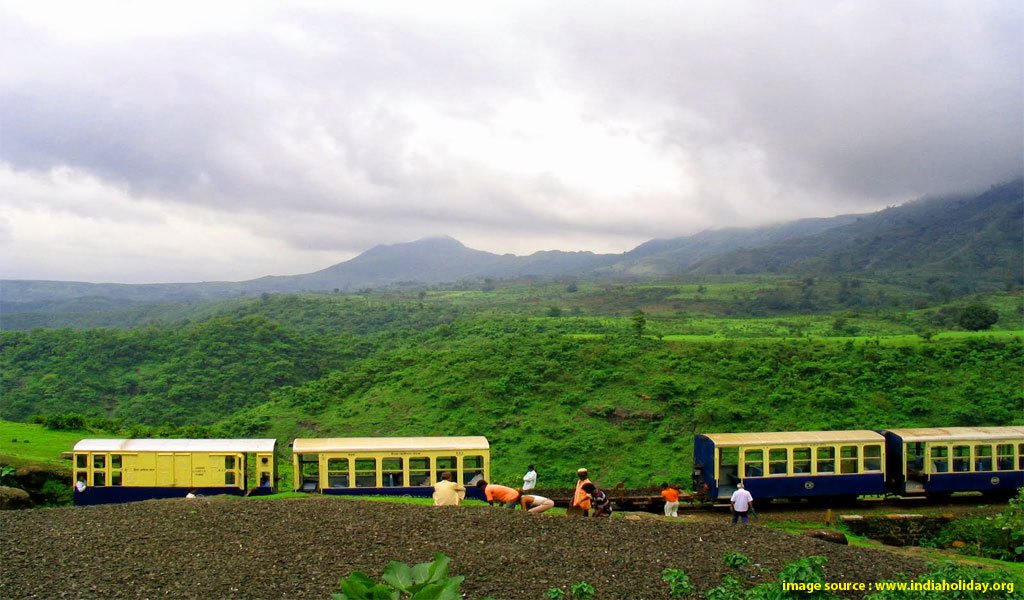 Matheran is a tiny hill station sandwiched between the very urban Mumbai city and the growing Pune city. This small picturesque hill is situated on the Western Ghat region of Raigad district in Maharashtra State. The main attractions of Matheran are the steep cliffs, which offer lovely panoramic view below. This hill station is a popular haunt of tourists and visitors from Mumbai, who love to picnic at numerous vantage points such as Hart Point, Lion Point, etc.
Access Route– The closest airport is in Mumbai-the Chhatrapati Shivaji Airport, at a distance of 39 km. One can also reach Matheran via Pune city's Lohegaon Airport, which is 81 km. away from the hill. Tourists can also reach the hill station by travelling in trains and State buses from neighbouring cities.
Best Time to Visit– Months between October to May