A key question surrounding the newlyweds or the people looking to tie the wedding knot is regarding their honeymoon destination. Well, it's time to answer that question. Below are top 10 honeymoon destinations in Rajasthan. Rajasthan is a state in India which has an incredible magical feel and romantic touch on account of its golden sandy desert.
1. Udaipur: Romantic Yet Royal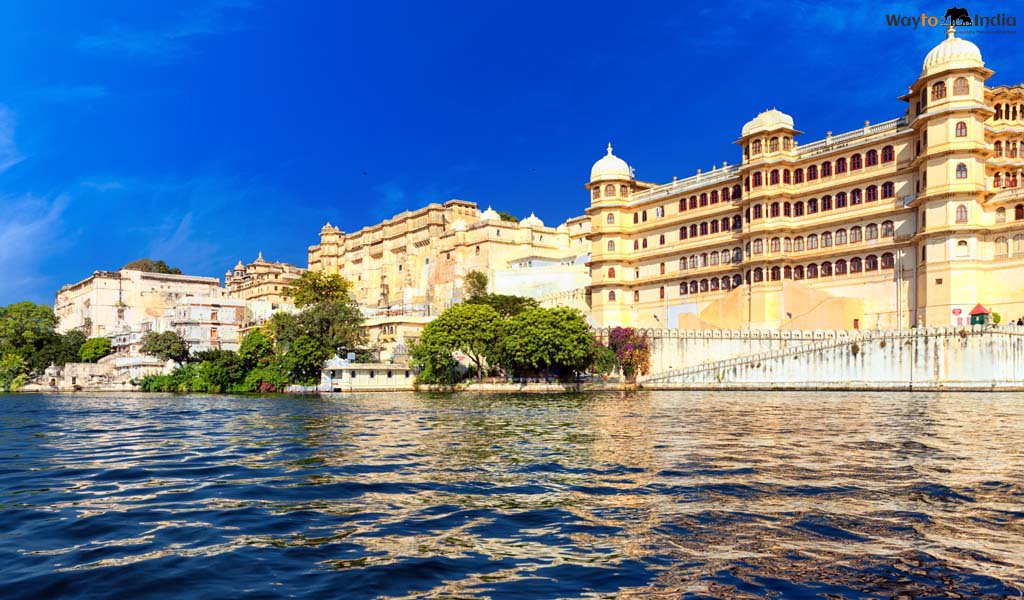 Udaipur defines itself through its sprawling crystal lakes and colossal regal palaces. The natural heritage, rich cultural, amusing gardens, aesthetic beauty and the lavish Aravalli mountain range make Udaipur as one of the most sought after romantic destination in Rajasthan. Be it spending time at the calm waters of Lake Pichola, visiting the City Palace, Monsoon Palace and Moti Magri or wandering around the Gulabh Bagh, Udaipur offers an idealistic package of options to the couples looking to explore beauty with a royal touch. The newlyweds can also celebrate their eternal love in luxurious style at Taj Lake Palace in Udaipur.
2. Jodhpur: Perfect Regal Touch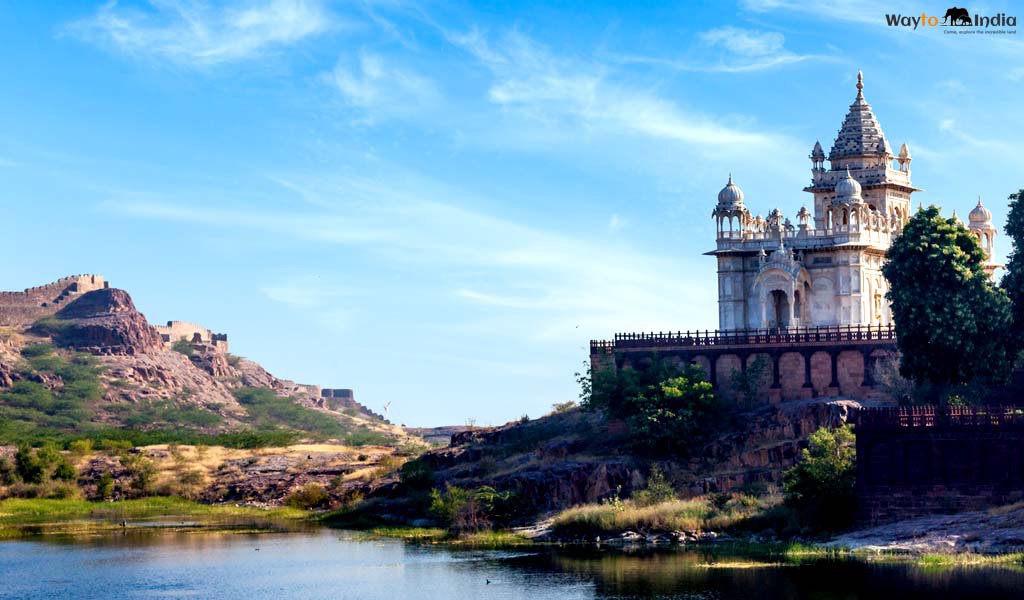 If you are looking to celebrate your special days of honeymoon with a royal tinge, Jodhpur is the ultimate romantic destination. The dazzling golden sand, rustic villages, magnificent palaces, heritage filled monuments and alluring palaces with its scenic beauty add glamour and thrill to your honeymoon days. Newlyweds can also visit various fascinating places like Mehrangarh Fort, Jodhpur Flying Fox, Jaswant Thada, Umaid Bhawan Palace and Mandore and Mandore Gardens while in Jodhpur. If you want to buy some traditional presents for your partner, Jodhpur has an amazing collection of colorful handicrafts.
3. Jaisalmer: Arabian Style Honeymoon


Magical sand stone Golden city, Jaisalmer, is a perfect romantic place for couples fancying a honeymoon destination coming out straight from an Arabian Night Story. The combination of desert camp, camel safari, Rajasthani dance, music and dinner make an exquisite yet romantic place. Jaisalmer offers an incredible atmosphere to the newlyweds through its sandstone walls, narrow streets and carved buildings. Honeymoon couples can visit the Jaisalmer fort and the splendid Havelis to experience the medieval feel in this golden mirage town.
4. Ranthambore: Adventurous Honeymoon


Ranthambore in Rajasthan is famous for wildlife and natural beauty. If you do not visit beaches or lakes and rather prefer to go wild and adventurous on your honeymoon, you should begin with visiting the Ranthambore National Park. Spotting a tiger in the national park would bring a different charm and add to your honeymoon experience. Walking around the national park, while holding the hand of your partner, you can also spot other animals like bats, leopards, cats, deer, flying foxes, monkeys, sloth bears and gazelles.You won't have to compromise just with a wildlife sanctuary on your honeymoon. Ranthambore Fort, Surwal Lake, Kachida Valley and Raj Bagh ruins are few other splendid places which can be visited in Ranthambore.
5. Mount Abu: Are You A Hill-Station Lover?


Honeymoon trip to a hill-station is the most common pick for couples who have just tied nuptial knot. Mount Abu is the only hill-station in Rajasthan which attracts great deal of tourists on account of its pleasant temperature. The lush green Aravalli mountain range and the Nakki Lake provide a pleasant retreat to newlyweds. Striking range of Dilwara Jain temples also make it a popular pilgrimage center for Jains.
6. Pushkar: Spiritual Bonding of Love


The scenic silent beauty of Pushkar makes it a famous destination amongst couples, especially the newlyweds. The city is very well surrounded with hills on its three sides and the fourth side of the city is the famous golden desert. Pushkar fairs, festivals, safaris and pilgrimages are some of the premium activities which attract religious couples towards Pushkar.
7.Jaipur:'Pink City' – Colour of Love


The royal ambiance of Jaipur makes it the most popular honeymoon destination for Indians and foreigners. The elegance of the city lies in its beautiful gardens, attractive monuments and stunning traditional hotels built by the Maharajas. The city is named as "Pink city "which reflects the colour of love, culture and celebration, making it perfect for honeymoon couples. Hawa Mahal, the City Palace and Amer Palace are special old heritage destinations that should be visited while in the city.
8.Ajmer: Honeymoon Clubbed with Pilgrimage


Ajmer is most popular for being the pilgrimage centre of Khwaja Moinuddin Chisti.For couples who loved the Sufi era, visiting the Dargah Sharif cannot be missed. Ajmer is a retreat draped in green hills. Couples can also shop great 'Nawabi' items in the market behind the Agra gate.
9. Bharatpur: Fostering Lover Amidst Birds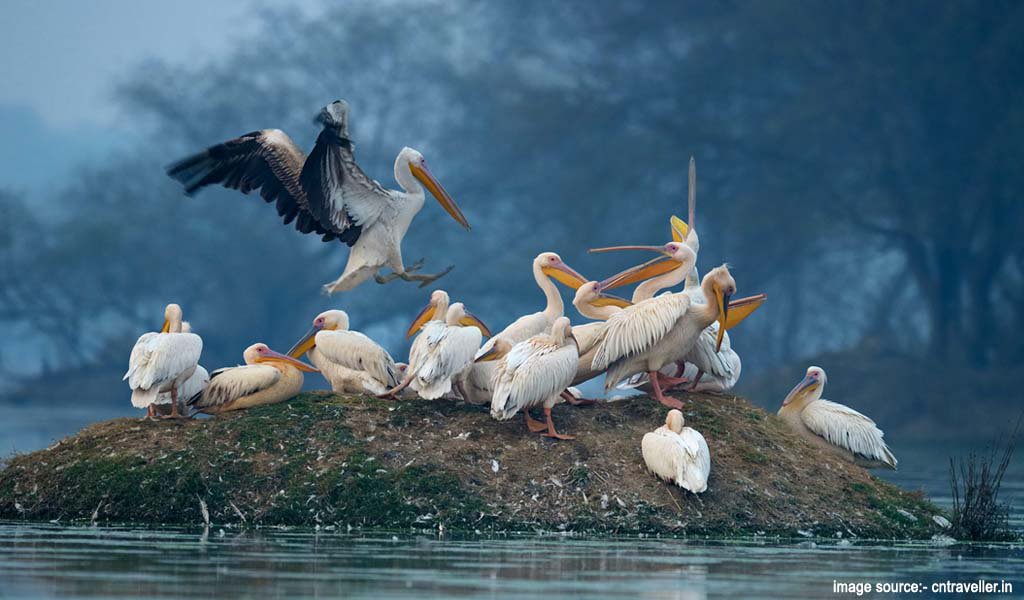 Honeymoon couples visit Bharatpur because of its natural tranquility and the melodious sound of wild birds. Bharatpur is famous for its bird sanctuary and Keoladeo National Park.Couples can indulge in visiting several temples such as Bankebihari temple, Kailadevi temple, Laxman temple and Ganga temple as well as in shopping classic jewellery items, brassware, marble crafts and leheria and bandhni clothes.
10.Bikaner: Getting Romantic on Camel Rides


Famous for having best riding camels, Bikaner offers the honeymoon couple an opportunity to indulge in love while taking a camel ride. Couples also get the opportunity to explore an impressive city which has several popular places to visit such as Junagarh fort, Lalgarh palace, Rampuria Street and the Purana bazaar.