Searching for tourist places to visit in Rajasthan ? Discover India at its most exotic best in Rajasthan. The land of the golden sand and magnificent palaces beckons! Set your heart amid vibrant colors, glorious history and cultural heritage that will leave you spellbound.For a truly exhilarating experience, we bring to you the best places to visit in Rajasthan.
Places to Visit in Rajasthan
Jaipur 
Jaipur, the Pink City of Rajasthan –is ranked #7 in the list of best places to visit in Asia, according to 2008 Conde Nast Traveller Readers Choice Survey. Undoubtedly, it is foremost among the tourist places to visit in Rajasthan. For tourists with varied taste and interests, the city has myriads of options to offer.
Experience royalty and extravagance at its best at forts, palaces, temples and monuments of Jaipur; on the other hand, indulge into finest comforts of modern life, fun and frolic. For shopaholics, the city is a true haven, presenting an array of goods like textiles, Rajasthani crafts, gems and jewellery and artefacts.
Places of Interest: City Palace, Amer Fort, HawaMahal, JalMahal, Jaigarh & Nahargarh Fort, Rambagh Palace, Birla Mandir and GovindDevJi Temple.
Nearest Airport: Jaipur International Airport
Nearest Railway Station: Jaipur Junction
Jodhpur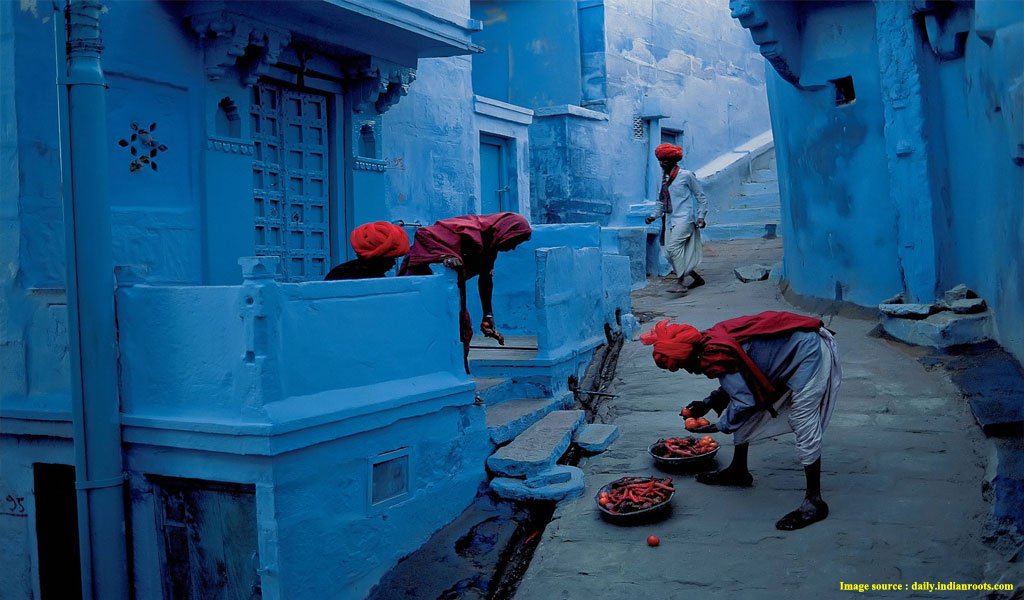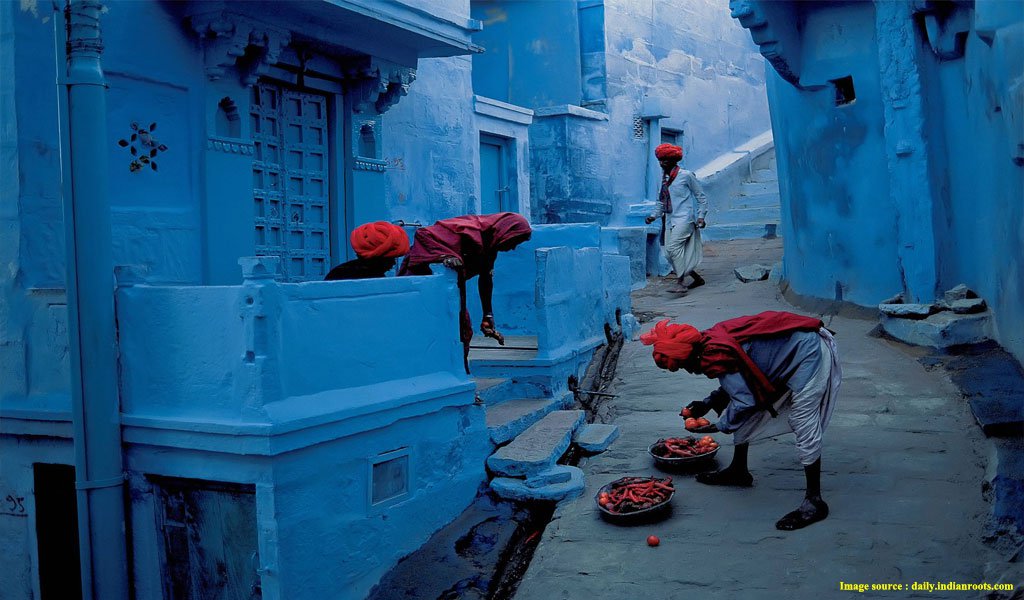 The second largest city of Rajasthan, Jodhpur, the blue city is next on our list of top tourist places to visit in Rajasthan. Indulge into the wonders of the old town, the history of which stretches beyond the 16th century. The architectural spectacle, the mighty Mehrangarh Fort, gloriously perched at the hilltop is a beauty to behold. Beneath lies the Blue City, the buzz and propinquity of which will capture your imagination. The intriguing walled city exudes an old world charm that will leave you amazed and inspired.While you are at Jodhpur, do not forget to enjoy an early morning walk along the blue city and lso you must enjoy the Mirchi Vada and Jalebi.
Places of Interest: Mehrangarh Fort, Jaswant Thada, Umaid Bhawan, Gangaur, Balsamand Lake and Kavlana Lake.
Nearest Airport: Jodhpur Airport
Nearest Railway Station: Jodhpur Junction
Udaipur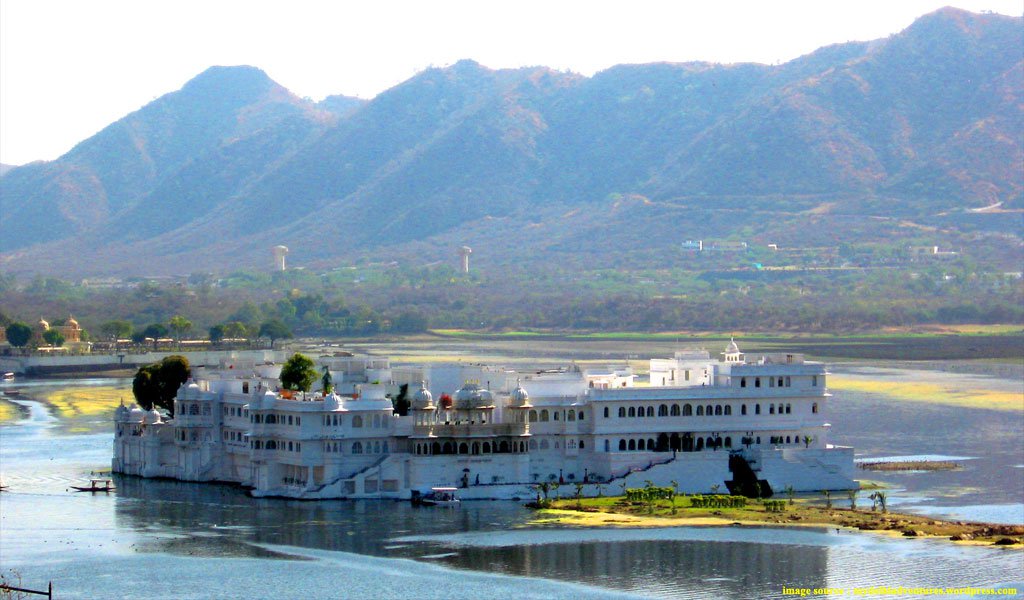 Perhaps the most romantic city in India, Udaipur, the city of lakes charms the travellers with its sheer Rajputana exuberance and the mesmerising Lake Pichola that envelopes the Venice of the East with finesse and beauty. While the magnificent City Palace will steal your heart, the spectacular Lake Palace narrates a fairy tale that gleams gloriously by the night. Needless to say, Udaipur is one of the most popular places to visit in Rajasthan.
Places of Interest: City Palace, Lake Palace, Lake Pichola, Jag Mandir, FatehSagar Lake, Monsoon Palace, Saheliyon-ki-Bari, MotiMagri, Shiv Niwas Palace, Jagdish Temple and GulabBagh Zoo.
Nearest Airport: MaharanaPratap Airport
Nearest Railway Station: Udaipur City Station
Jaisalmer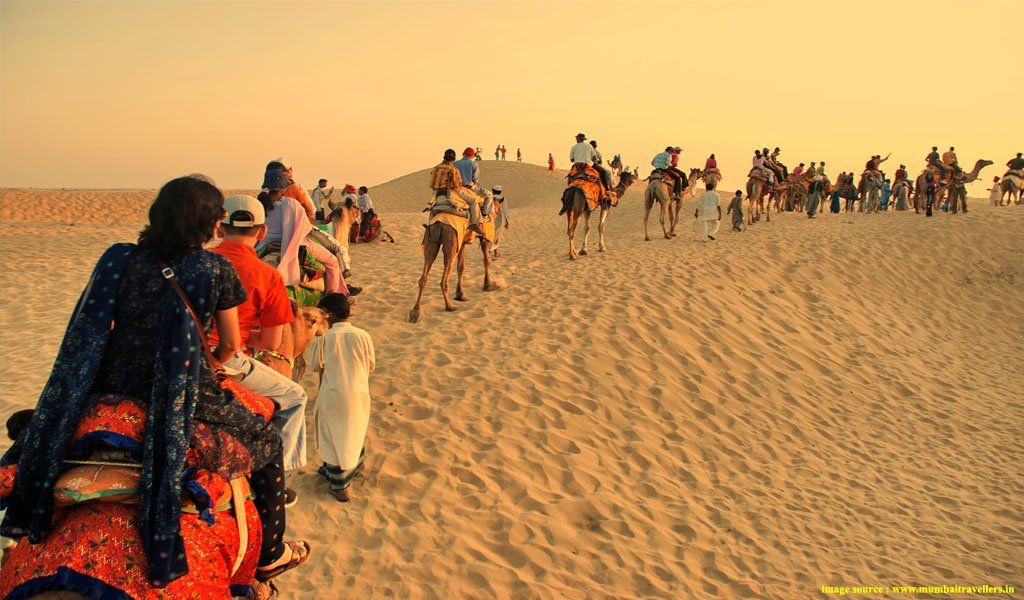 Truly the Golden City of Rajasthan, Jaisalmer lies in the sheer ruggedness of the Thar Desert and the golden coloured sandstone that is used in the architecture. Jaisalmer is one of the most visited places in Rajasthan, renowned for its magnificent architectural style and arts and crafts, unique to this region. The old walled city exudes breathtaking sight of the majestic Jaisalmer Fort that stands proudly, narrating the tales of the bygone era. Amid the meandering lanes of the city conceal the crumbling beauty of Havelis that will steal your heart. No other place evokes such exotic beauty and desert mystery as beautifully as Jaisalmer. Don't miss dune bashing in Sam Sand dunes.
Places of Interest: Jaisalmer Fort, Gadsisar Lake, The Thar Heritage Museum, Patwon-ki-Haveli, Salim Singh-ki-Haveli, BadaBagh, Surya Gate, VyasChhatri, Kuldhara Village and Khaba Fort.
Nearest Airport: Jaisalmer Airport
Nearest Railway Station:  Jaisalmer Railway Station
Ranthambore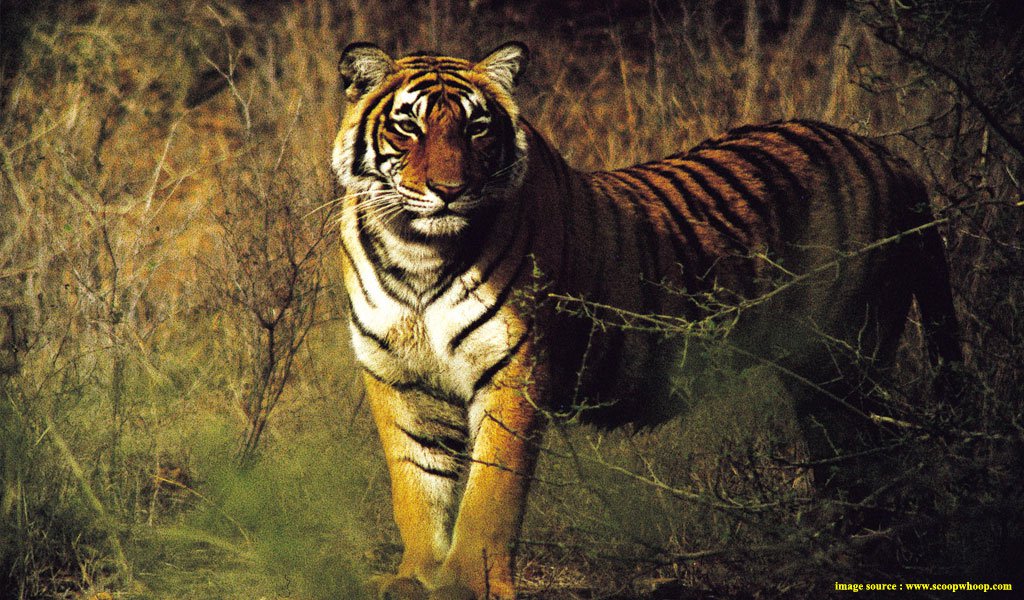 If you love adventure and thrill, Ranthambore National Park is the ultimate place to be. One of the top places to visit in Rajasthan, the 1334 SQ. km.National Park is hemmed by rocky ridges and scattered by exotic wildlife, ancient temples and mosques, cenotaphs and hides, crocodile-filled lakes and of course, the century-old Ranthambore Fort. Ranthambore is the ideal place to spot tigers in their natural habitat. Besides, there are varied species of flora and fauna that will enthral your senses. A Jeep safari or elephant safari of the jungle ensures the most memorable experience.
Nearest Airport: Sanganer Airport in Jaipur
Nearest Railway Station: SawaiMadhopur Railway Station
Pushkar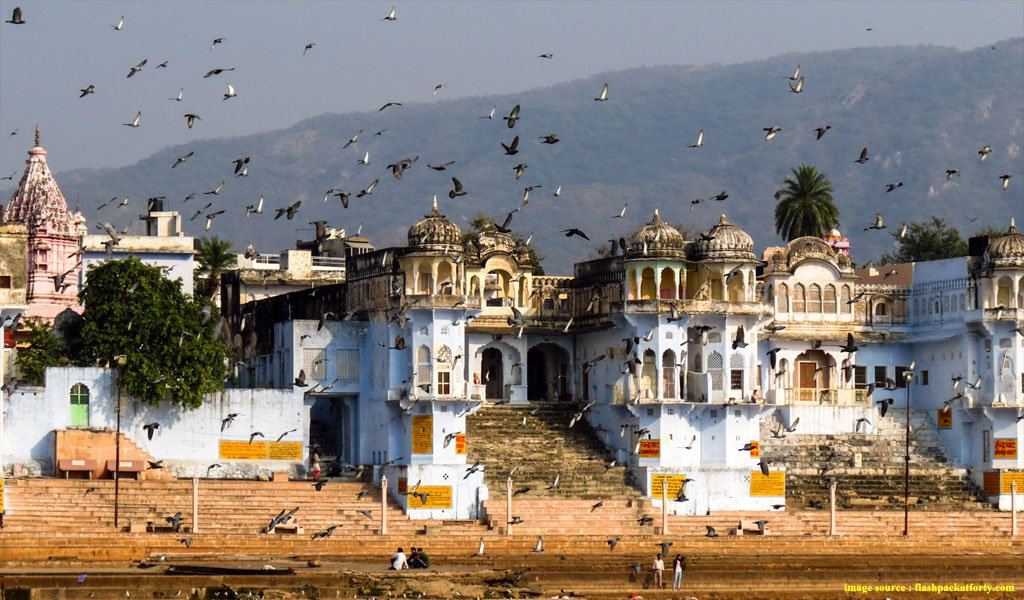 The home to Rajasthan's most popular festival city, Pushkar isn't just about the Camel Fair, which attracts 200,000 visitors every year. The holy city is also known as the "King of Pilgrimage Sites in India." The sacred Pushkar Lake is believed to have created by the tears of Lord Shiva. The history of the city is lost in antiquity and is associated with Hindu mythology. There are many temples and ghats around the lake that make Pushkar a top tourist destination in Rajasthan. Discover India's religion and cultural heritage at its best in this old city. To end it, the annual camel fair brings a plethora of colours, fun and frolic for one and all.
Places of Interest: Pushkar Lake, Brahma Temple and Pushkar Fair
Nearest Airport: Sanganer Airport in Jaipur (146 km)
Nearest Railway Station: Ajmer Railway Station (11 km)
Bikaner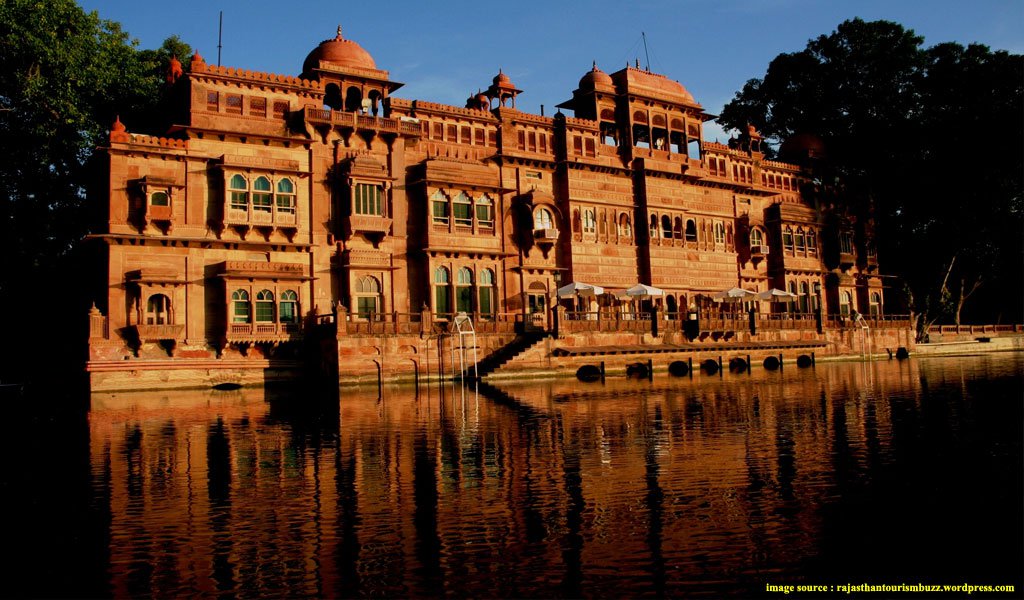 Renowned for forts and food, Bikaner is one of Rajasthan's best places to visit. If you wish to savour authentic Rajasthani cuisine, this is the best place to be. The art and craft of the place is also stunning and unique, which attracts travellers from around the world. It is also one of the top places known for its colourful and vibrant fairs.
Places of Interest: Junagarh Fort, Gajner Palace, Lalgarh Palace, Gajner Wildlife Sanctuary, Ganga Singh Museum and Jain Temple.
Nearest Airport: Nal Airport (13 km)
Nearest Railway Station: Bikaner Junction
Special Travel Tip on travel to Bikaner : Department of Tourism, Government of Rajasthan organizes Bikaner Camel Festival  each year in the month of January, plan your tour to Rajasthan in January and you would be able to catch a glimpse of this colorful cultural festival in Bikaner.
To book your Rajasthan Tour Package, you may send us a mail on info@waytoindia.com
To know more about how to travel to Rajasthan in India or to know about Rajasthan Tour Itinerary you can visit the link http://www.waytoindia.com/brochure.aspx  and download our Rajasthan Travel Brochure.