The glorious history and rich heritage of India are well preserved in its temples. And the best among them are the famous temples in South India. The temples of South India reflect breath-taking architectural wonders of Cholas, Pallavas, Nayaks, Chalukyas, Vijayanagar, and Kakatiyas, standing proudly as an epitome of cultural exuberance and heritage.Make your holiday little more extraordinary with South India temple tour and discover the intriguing history and glorious past of the country for which it is renowned globally.
Famous Temples In South India
Tirupati Temple – The Richest Temple in the World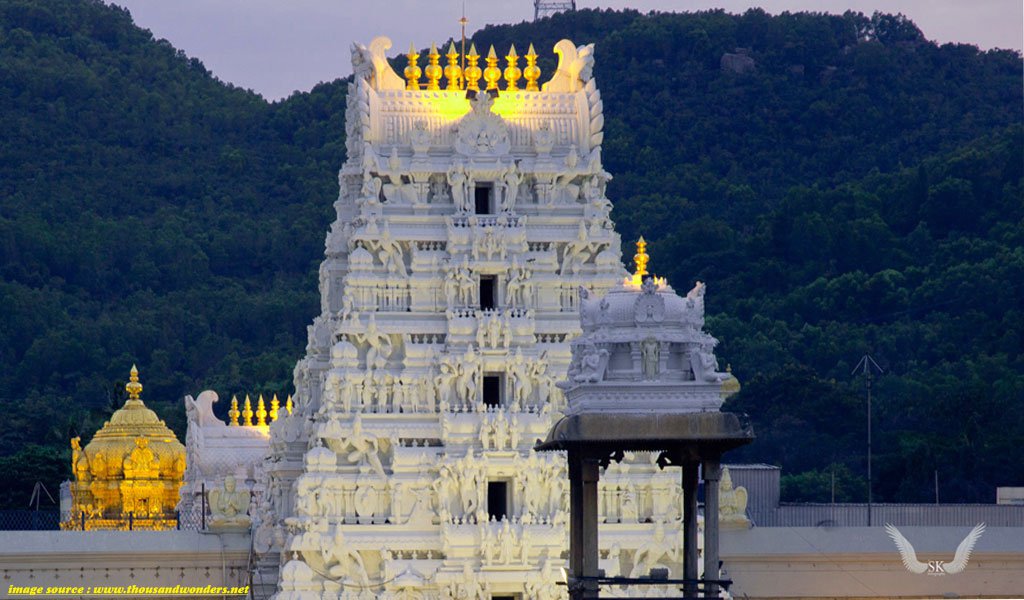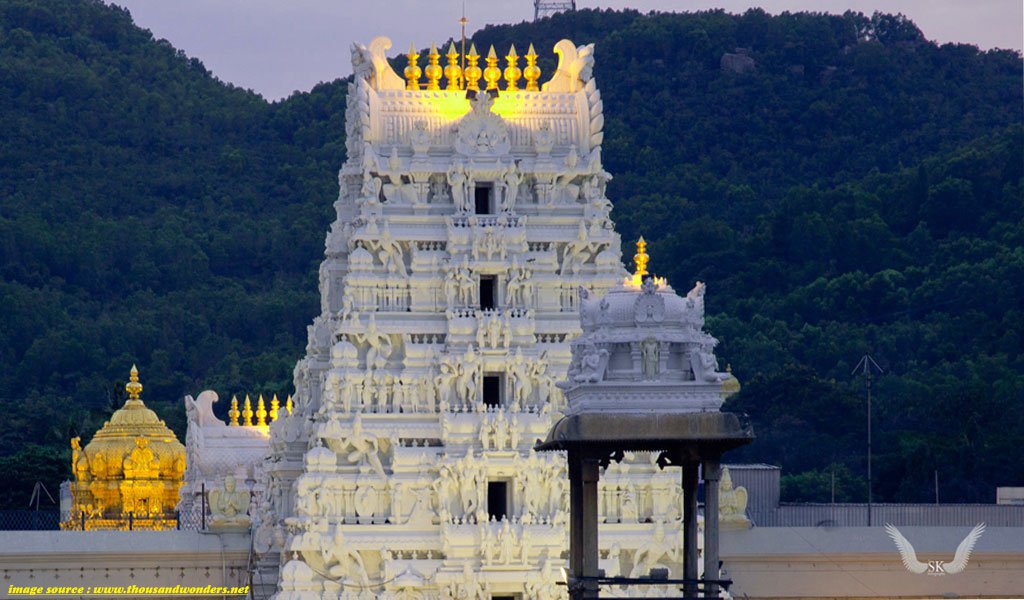 Dedicated to Sri Venkateshwara (Lord Vishnu), the temple is located in Tirupati, Andhra Pradesh. It is renowned to be the richest shrine in the world and holds a significant position in South India temples list.
It is believed that one can attain Moksha by worshipping Lord Tirupati Balaji (popular name of Sri Venkateshwara). Therefore, the temple witnesses heavy footfall not only from India but from across the world.
The eye-catching, brilliant architecture of the temple is a beauty to behold. The main gate, or the Padi Kavali Maha Dwara, features a quadrangular base which is yet another key highlight of the shrine. Beautiful figures of Kevala Narasimha, Hanuman, and Lakshmi Narasimha can be seen on the gate.
Tirupati temple is foremost among the famous temples in South India.
How to Reach – The temple is accessible via roadways from Bangalore (290 km) and Chennai (140 km).
Meenakshi Temple – A Brilliant Architectural Wonder

Tamil Nadu's Meenakshi Temple is one of the most visited temples in South India, built during the era of Pandyan King Kulasekara.
It's brilliant architecture, breathtaking beauty and artwork make it one of the famous temples in South India. The exemplary masterpiece features around 985 pillars, beautifully sculpted and built to support the shrine.
It is dedicated to Lord Shiva. Additionally, there are 2 sanctums of Meenakshi and Sundareshvara.
It has 12 gopuras whose gigantic towers are made of the solid granite base. Eye-catching and captivating mural paintings of gods and goddesses, mythical animals, birds and monsters add brilliance to the shrine.
During the festival of Meenakshi Kalyanam, millions of devotees from around the world visit the temple.
How to Reach – Madurai is accessible from Munnar, Kerala, via bus or roadways.
Lepakshi Temple – The Most Popular Pilgrimage Centre in Andhra Pradesh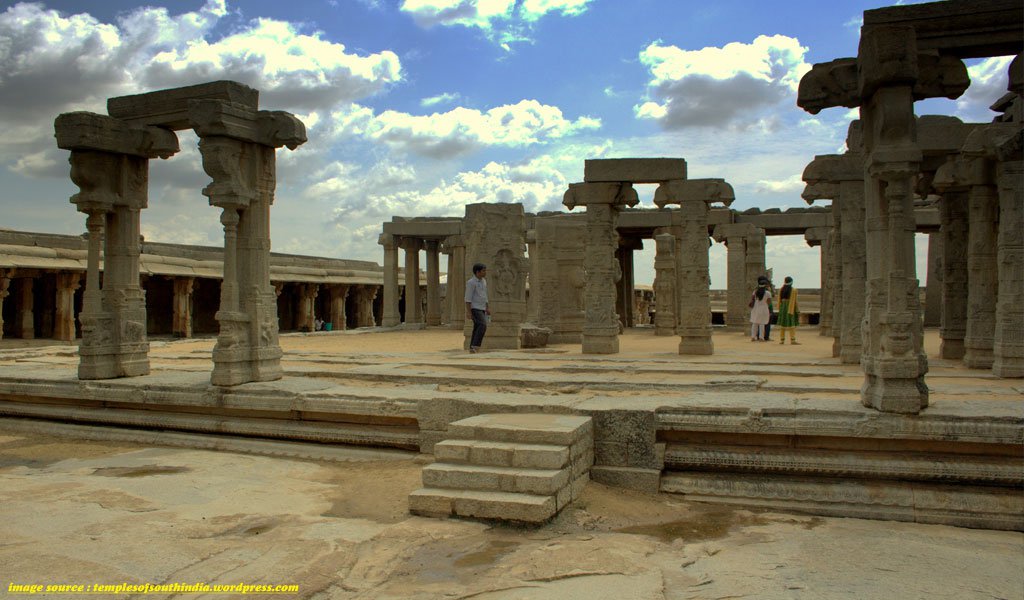 Lepakshi Temple of South India is a fascinating piece of architecture and sheer splendour that will simply encapsulate your senses.
It is one of the famous temples in South India (Andhra Pradesh), renowned for its world-famous mural paintings during the era of Vijayanagar Kings.
The shrine is uniquely built in the shape of a tortoise, perched on a low hill, Kurmasaila. The spectacular sculptures attract devotees from around the world. These include 14 forms of Lord Shiva, to whom the shrine is dedicated.
How to Reach – The temple can be reached via flights to Tirupati Airport or Hyderabad Begumpet Airport. Hindupur Station is the nearest railhead that connects to other parts of India. Via roadways, Lepakshi is 120 km. from Bangalore.
Ramananthswamy Temple – Beauty Redefined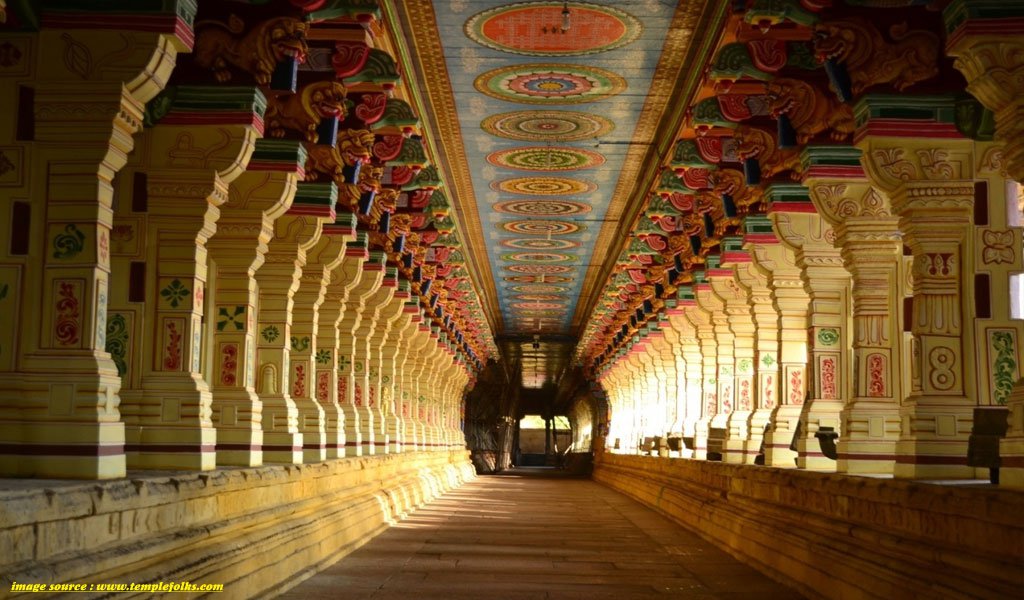 One of the most famous temples in South India, Rameshwaram's Ramananthswamy Temple is renowned for its largest shrine corridor in India, having 1200 exquisitely designed granite pillars.
The city holds significance in Hindu Mythology and it is believed that Lord Rama built a bridge here across the sea to rescue Devi Sita from the grasp of Ravana.
The temple is dedicated to Lord Shiva and is one of the twelve Jyotirlingas. There are 22 wells located within the temple premises, each of them having water with completely different taste.
How to Reach – Rameshwaram is situated at the tip of Indian Peninsula and is connected via one of the longest bridges in the country. It is well-connected to Madurai via bus and taxi.
You may book your Rameshwaram tour package by writing a mail to us on info@waytoindia.com.
Sri Padmanabha Swamy Temple – Trivandrum's Top Pilgrim Centre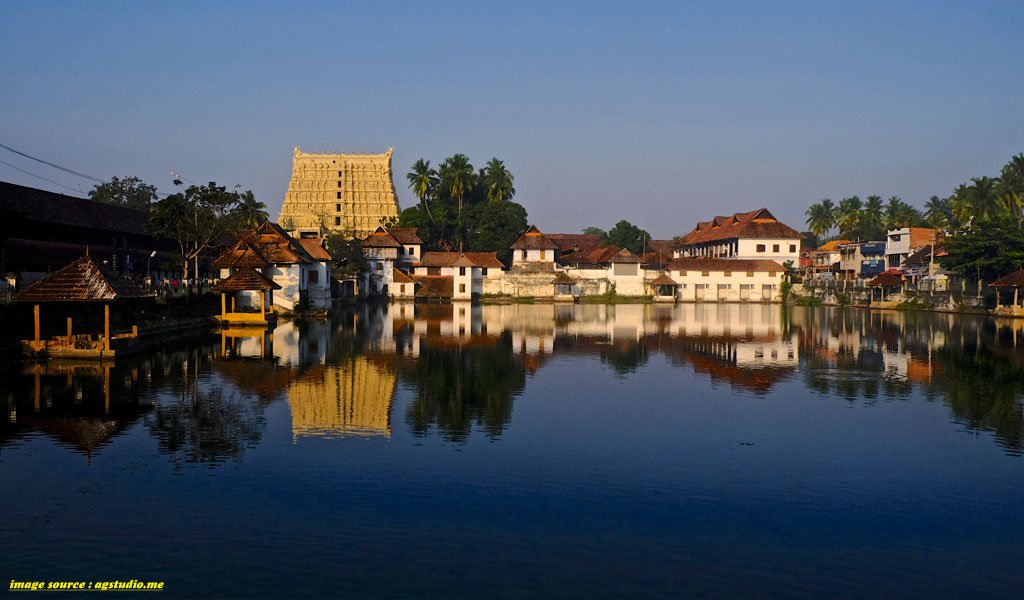 One of the famous temples in South India, Padmanabha Swamy Temple exudes a royal and spiritual air that will simply mesmerise your senses.
The gigantic temple structure is built from a single huge stone that makes it a sheer architectural marvel in Trivandrum.
It is also claimed to be the richest temple in the world and has antique riches of worth 1 lakh crore rupees, shielded with the strong faith of millions of devotees.
How to Reach – Trivandrum is well-connected to other parts of India via air, train and roadways.
Badami Cave Temples – Splendid Rock Cut Architecture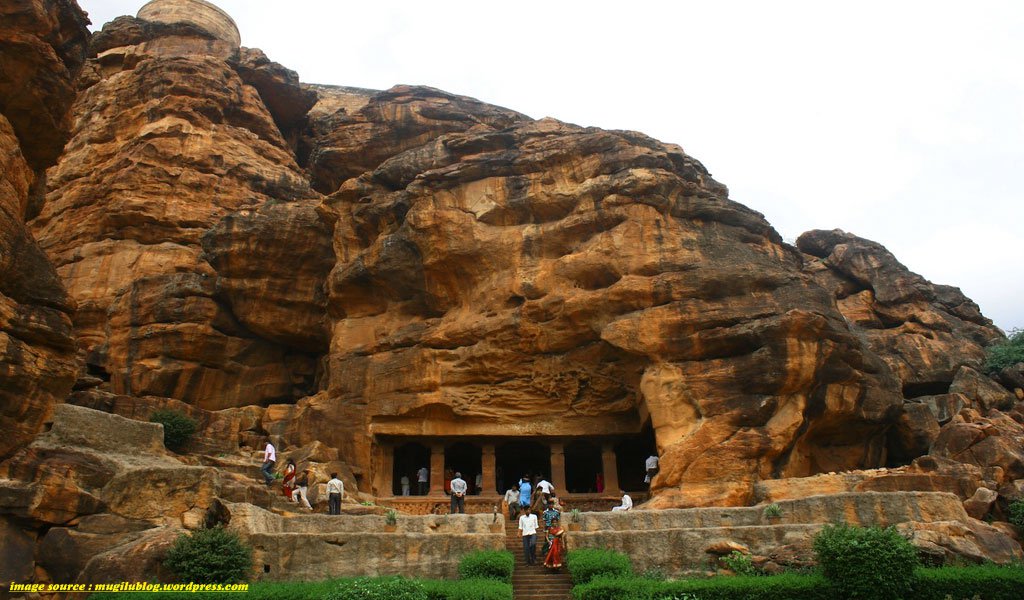 The internationally recognised rock-cut temples of Badami are situated in Northern Karnataka, built in the 6th century A.D.
Four cave temples here are built in the breathtaking Chalukyan architectural style and are among the most famous temples in South India. The four temples are dedicated to Lord Shiva, Vishnu, Varaha and Krishna respectively.
Key highlights of Badami Cave Temples are Dattatreya Temple, Agasthya Tank, Badami Archaeological Museum, and Bhutanatha Temple.
How to Reach – Badami is well-connected to other cities in India via regular buses. Trains also connect Badami to other parts of the country. Hubli Airport is the nearest airport to Badami.
Book your South India Temple Tour with Waytoindia.com, a company recognised by Ministry of Tourism, Government of India.