Reading the historical texts and visiting the artefact museums just offer a glimpse of India's journey over thousands of years. For the most authentic experience, you ought to reach the ancient seats of learning in India
 where history beckons.
You are bound to get astonished with the kinds of kingdoms and empires, arts and architectures, mysticism and legends that evolved and became timeless tales to live till eternity.
From the endless list of ancient places in India, here are best 3 places you must visit once in the lifetime.
Phugtal Monastery – Turned Divine by Centuries of Meditation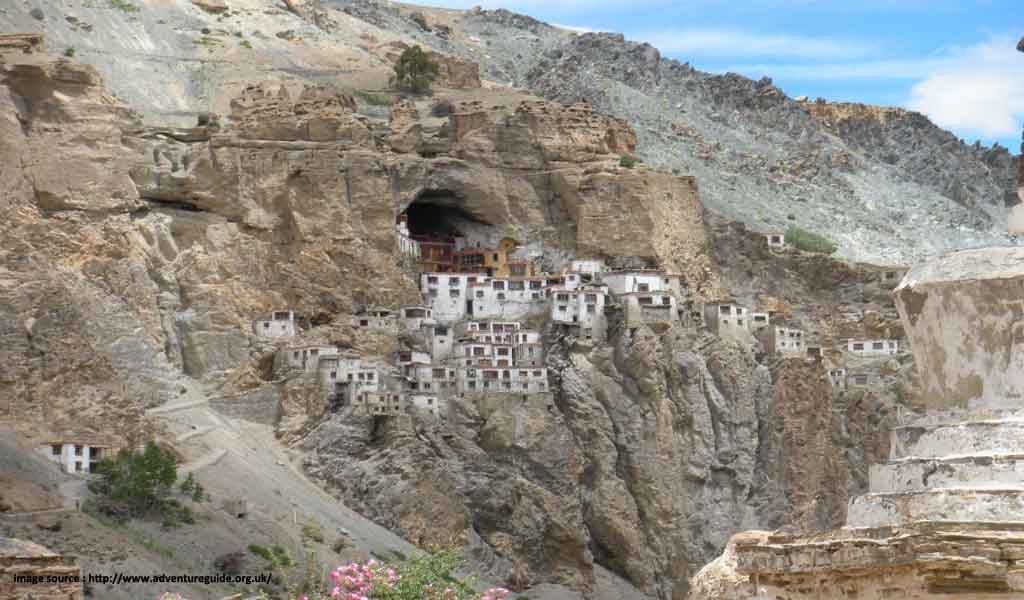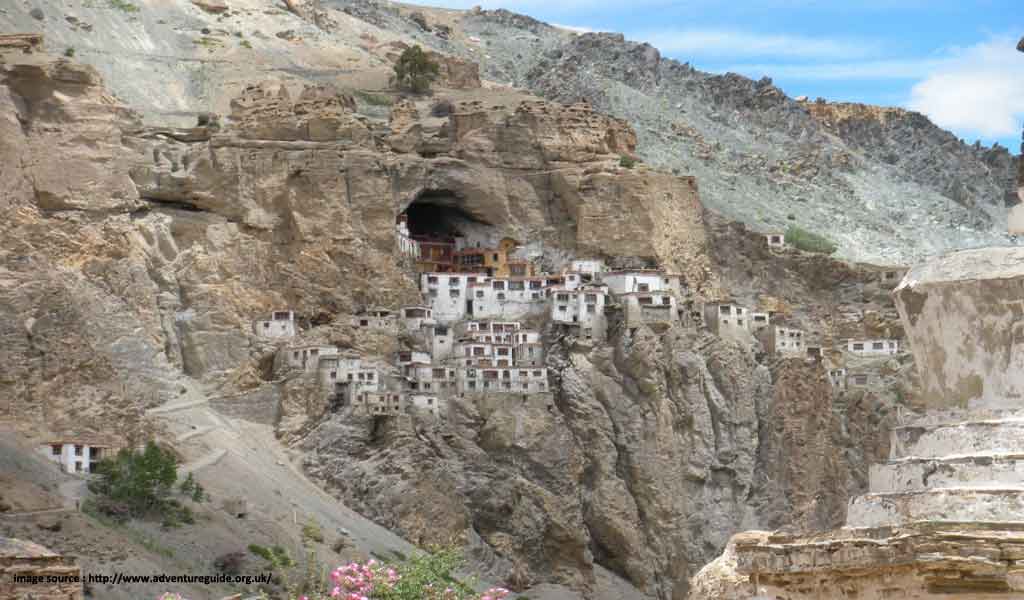 A natural cave visited by sages, scholars and eminent Buddhist figures for more than 2,500 years was turned into a monastery in the 12th century. That's Phugtal (or Phuktal) Monastery, secluded from the outside world and resting like a honeycomb on the mouth of the cave perched aside a cliff.
Overlooking the colour-changing landscapes of Ladakh's Zanskar Region, it is accessible by a thrilling trek which passes the rugged sceneries and green patches. Indeed one of the rare places in India with long historical influence!
Best Way to Reach: Board a flight from Delhi to Leh or Srinagar and continue the road journey to Padum (444 km. from Leh and 433 km. from Srinagar), Zanskar's biggest town. From here you need to reach the end of the road at Raru (takes a couple of hours). From here, two trekking routes, one via Cha Village and other via Purne Village, lead to the monastery.
Best Time: Mid-July to September
Top Attractions: Prayer rooms, library, frescos and abundance of nature.
Fun Activities: Interact with the monks, admire the stupendous architecture and explore the Tibetan petroglyphs carved on the rocks.
Useful Tips: The trek duration may range from 8 hours to 1 day, depending on your speed. The route via Cha is shorter but difficult. Be ready to walk narrow paths, with deep gorges on one side and suspension bridges. Villages like Cha on the route offer accommodation, tea and food.
Nalanda University Ruins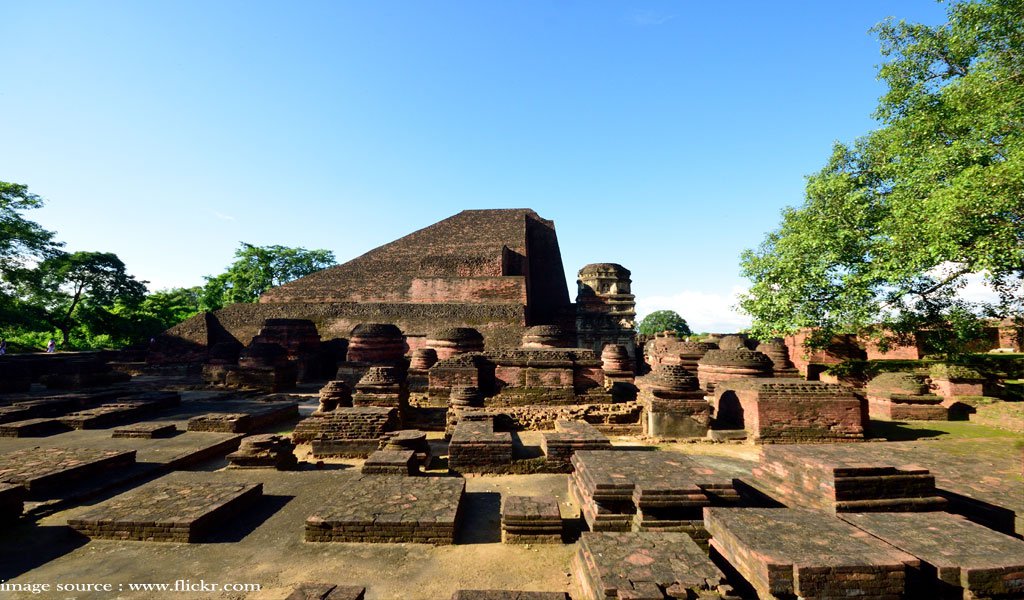 An acclaimed seat of learning in the ancient India, Nalanda University had the honour to host the visits from Lord Buddha and Lord Mahavira. Destroyed by the Muslim invaders in the 12th century, the university's ruins were excavated in the 20th century, revealing Buddhist temples, monasteries and some valuable manuscripts and artefacts. Exploring this treasure trove of ancient places in India is certainly a rare experience to have.
Best Way to Reach: Board a flight to the Patna International Airport (about 84 km. away) or a train to Rajgir (about 12 km. away). Taxis and buses from each of these places take the visitors to Nalanda.
Best Time: October-March
Top Attractions: Nalanda Archaeological Complex, Nalanda Archaeological Museum, Xuanzang Memorial Hall.
Fun Activities: Discover amazing architecture and well-planned structures that bustled with thousands of students centuries ago. Don't miss khaja, the delicious sweet preparation of the region.
Useful Tips: Prefer the memorable tonga (horse-cart ride) which costs INR 10 per head. The site is open from 09:00 a.m. to 05:00 p.m. everyday while the museum is closed every Friday. Entry fee is INR 5 for Indians and INR 100 for foreigners.
Hampi – Acknowledging the Supremacy of a Powerful Empire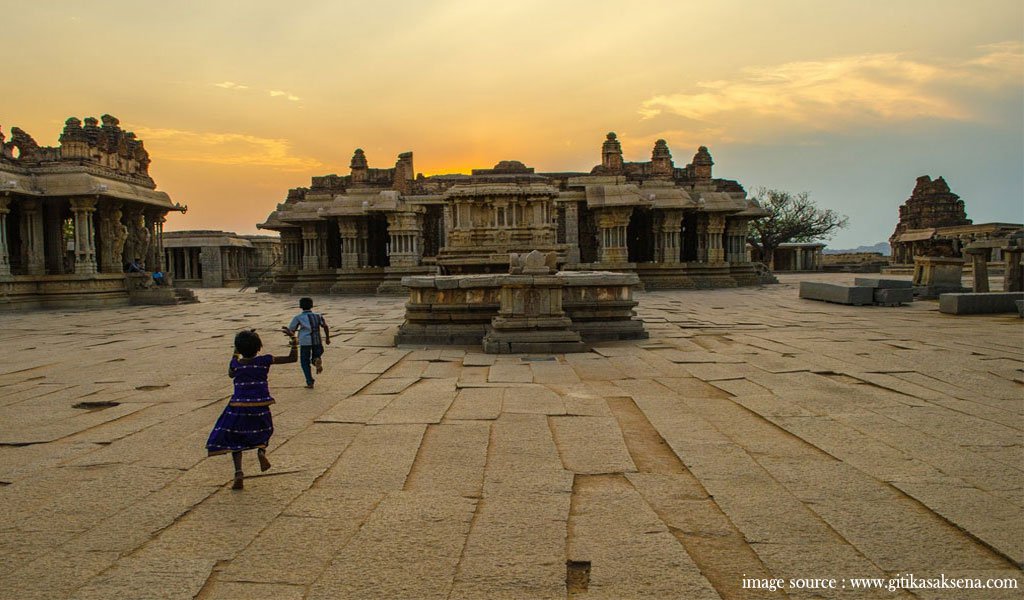 Renowned for being the mythological monkey kingdom Kishkinda of Ramayana and a UNESCO World Heritage Site of today, Hampi in Karnataka (in the intermediate period) served as the strong foothold of the Vijayanagara Empire during the medieval time. Definitely the best among the ancient places in South India, Hampi with its boulder-strewn landscape, magnificent temples and royal ruins requires live exploration than any kind of description.
Best Way to Reach: From Bangalore, board a flight to Bellary (about 62 km. from Hampi) or a train to Hospet (about 13 km. from Hampi) and cover the remaining distance in local buses or private taxis.
Best Time: Winters (October-February)
Top Attractions: Virupaksha Temple (paid), Vittala Temple, Elephant Stables (paid), Royal Enclosure, Lotus Palace, Hazara Rama Temple
Fun Activities: Bouldering or rock climbing, coracle rides in the river, riverside walking to explore arrays of ruins.
Useful Tips: Most of the places and services shut down early. Except from BSNL, other mobile networks face poor reception. Hire a moped (costs around INR 250 full day) or a bicycle (costs around INR 5 per hour). Foreigners must register themselves with the police to avoid any hassles.
Ancient places of India are the entertaining storytellers that leave the listeners speechless. Have one such experience on your next trip in India.