When winter bids adieu and Mother Nature blossoms in myriads of hues, comes the month of March. Our list of best places to visit in March in India shares with you how Salubrious weather, verdant landscaped beauty, and a plethora of colourful fairs and festivals make March one of the best time to unravel the marvels of India.
Best Places To Visit In March In India
#1. Munnar, Kerala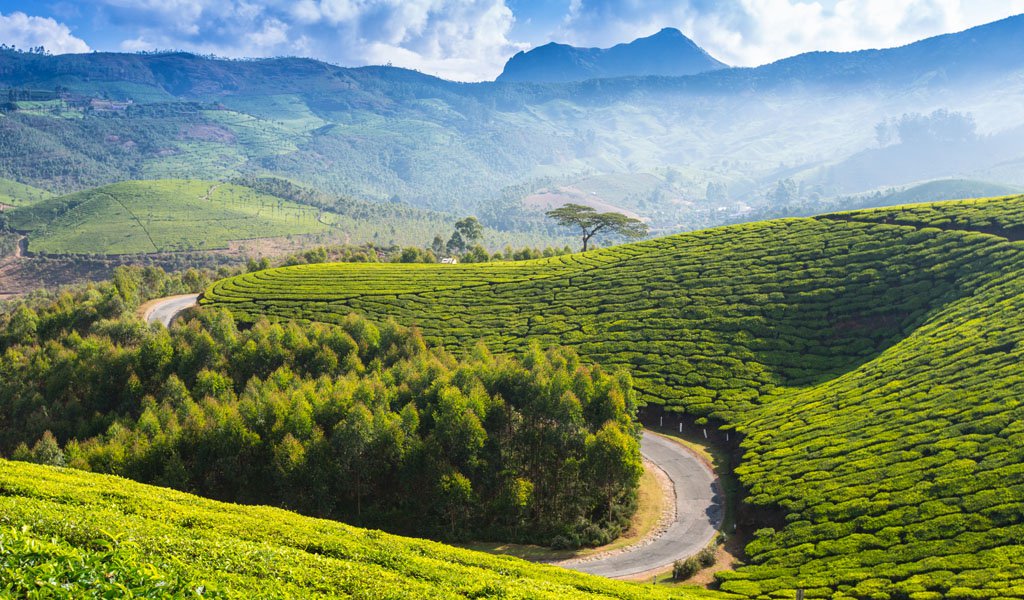 It's March and you simply cannot afford to miss visiting God's Own Country, Kerala. Munnar, a quaint hill station, is a must-visit place in Kerala in the month of March, promising incredible experiences and sights of misty hills, sprawling tea plantations, winding lanes, and exotic wildlife.
The hill station adorns beautifully during the month of March, presenting verdant landscapes that will enchant and rejuvenate you. Explore the famous Ernakulam National Park, trek through the highest peak in South India, Anamudi; or go paragliding or rock climbing while being in Munnar.
Kerala has a number of unexplored destination that holds it to on the top list of best places to visit in in March in India.
#2. Jaipur, Rajasthan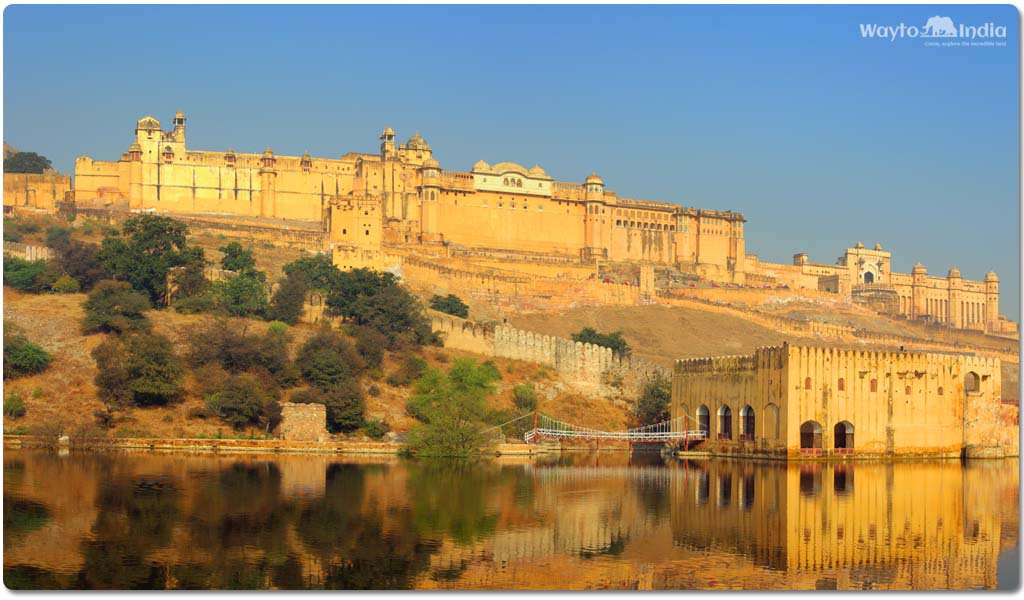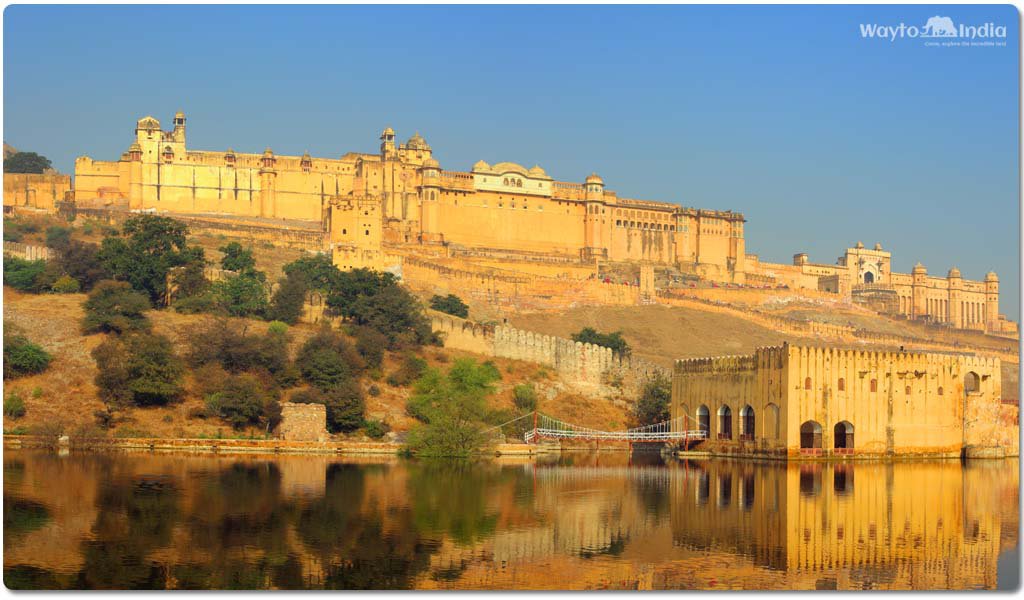 Jaipur is one of the best places to visit in March when the Pink City indulges into an exhilarating celebration of colours, traditions, and life at large. It is the time for the exultant pre-Holi carnival, held on 16th March at Rambagh Polo Ground, Jaipur.
Elephant Polo is one of the greatest attractions of the festival. The day-long festivity ends with a splashing of colours, folk dances, and mesmerizing sights of fireworks. For a truly enriching experience, visit Jaipur in March and see the city come alive like never before.
You may know more about how to visit Jaipur and other cities of Rajasthan or book your Rajasthan Tour Package by calling us on +918527255991 or writing to us on info@waytoindia.com.
Jaipur is surely one among the best places to visit in March in India.
#3. Mathura – Vrindavan, Uttar Pradesh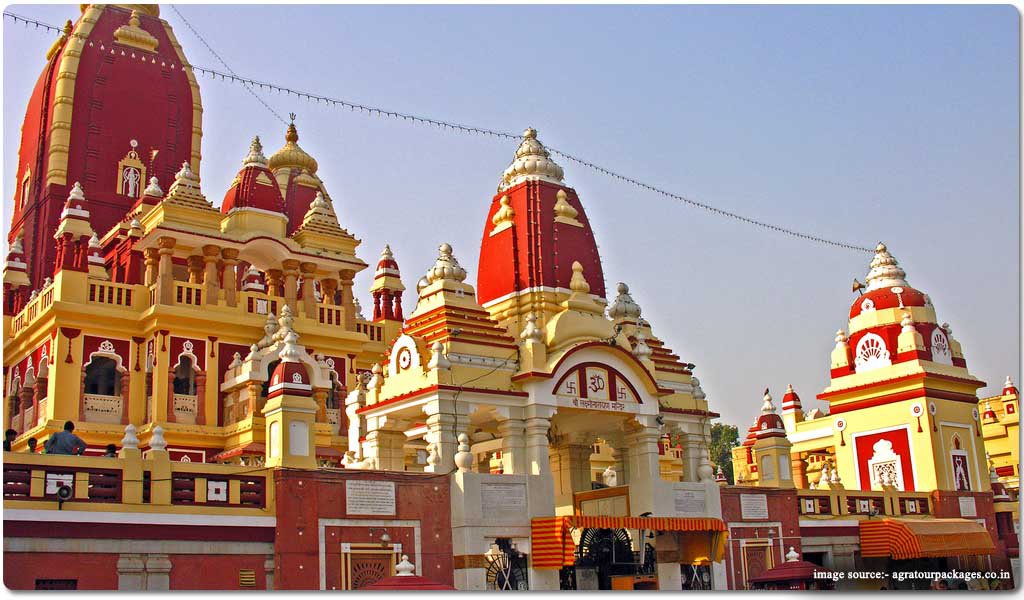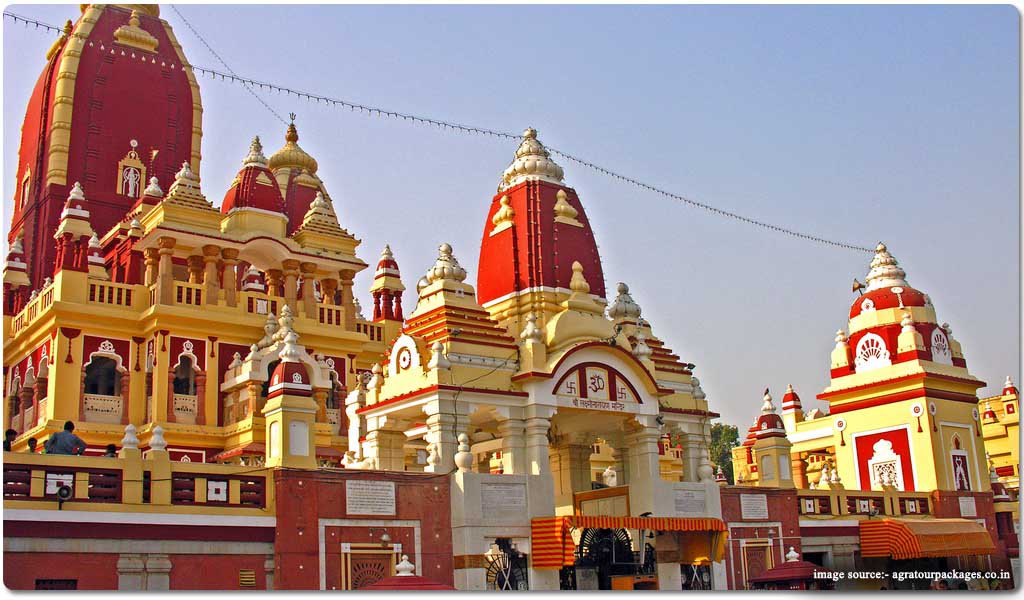 Discover the grandeur and merriment with which Holi festival is celebrated in the quaint temple towns of Vrindavan and Mathura in Uttar Pradesh. March is the best time to visit Mathura – Vrindavan, where Holi is celebrated for forty days, with participation of dancers and folk singers from around the world.
The surroundings reverberate with myriads of colors, songs of Lord Krishna, romance, and festivity. Don't miss to witness the grand 5-day Holi celebration at renowned Shri Banke Bihari Mandir in Vrindavan. The experience is truly a memorable one. A joyful , colorful, and ritual flavor of sweets during Holi is one of the best reason to visit Mathura-Vrindavan in March Month.
You may also know more about the famous Holi of Vrindavan, Nandgaon & Barsana through our blog on the link https://travel-blog.waytoindia.com/holi-in-vrindavan-nandgaon-and-barsana/
Besides this, you may book Agra Mathura Vrindavan tour package from Delhi at comeppeling prices.
#4. Wayanad, Kerala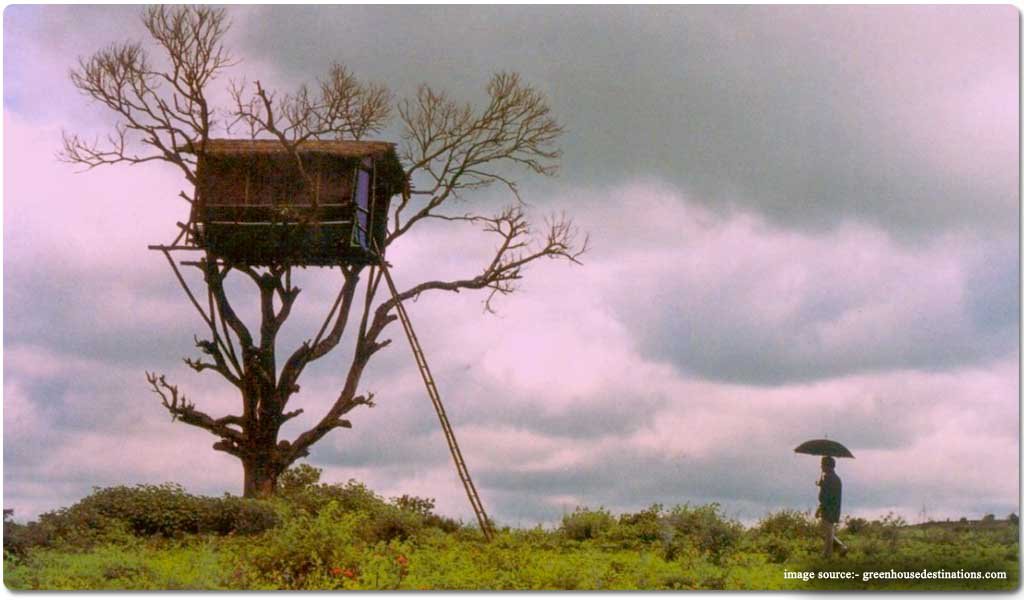 Are you in pursuit of peace and tranquillity on your holiday? Escape to the wilderness and breathtaking beauty of Wayanad in the month of March.
Winter has bid farewell by March and this luxuriantly mountainous region presents mesmerizing marvels of lush coconut palms, lofty peaks, dense forests, and paddy fields. It is a good time for adventure sports as well such as hiking to Meenmutty Falls or Chembra Peak, climbing Edakkal Caves, or spotting exotic wildlife at Tholpetty and Muthanga Wildlife Sanctuary. Don't miss the lovely homestays in Wayanad.
If being with nature excites you, Wayanad is surely one among the best places to visit in March in India.
#5. Shillong, Meghalaya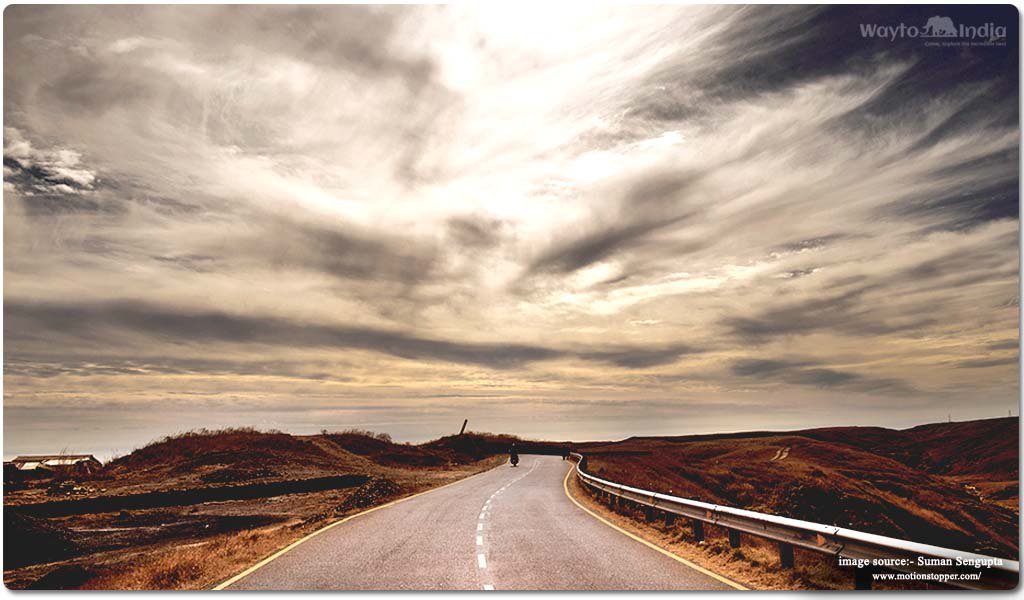 Shillong, beautifully nestled amid verdant hills, is one of the best places to visit in March in India. Owing to a striking resemblance with Scottish highlands, the city is also known as the "Scotland of the East."
Visit Shillong in March and witness pleasant weather, clear blue skies, and idyllic backdrop of the mountains that promise an enriching experience. Watch the majestic waterfalls gushing down mountain atop or indulge into shopping extravaganza at Police Bazaar or Bara Bazaar.
Interesting places to visit are Elephant Falls, Crinoline Falls, Spread Eagle Falls, Gunner's Falls, and Elephant Gait Falls.
#6. Jaisalmer, Rajasthan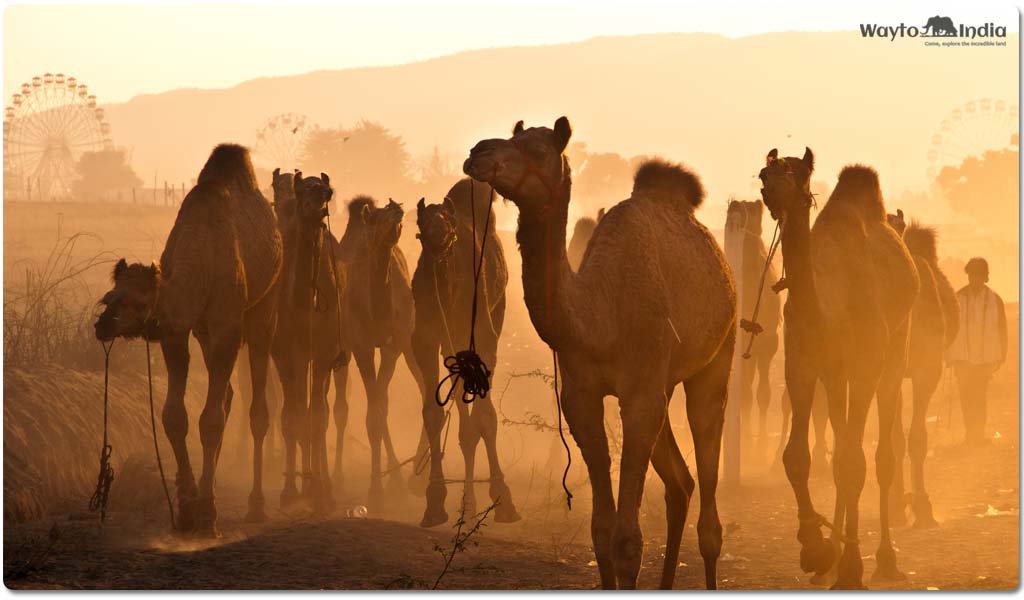 Jaisalmer is a blissful concoction of traditions, royalty, romance, and colors. The Golden City of Rajasthan is one of the most popular holiday destinations in India, boasting the marvelous Jaisalmer Fort, Amar Sagar, Nathmalji-Ki-Haveli, Patwon-Ki-Haveli and splendid Jain temples.
Visit Akal Wood Fossil Park or Desert National Park; discover rugged beauty of Thar Desert atop a camel; enjoy folk music and dance sitting by bonfire beneath star-lit sky; or indulge into shopping spree.
Enjoy a trip to this desertland and you would more that agree that it is one of the best places to visit in March in India.
#7. Varkala, Kerala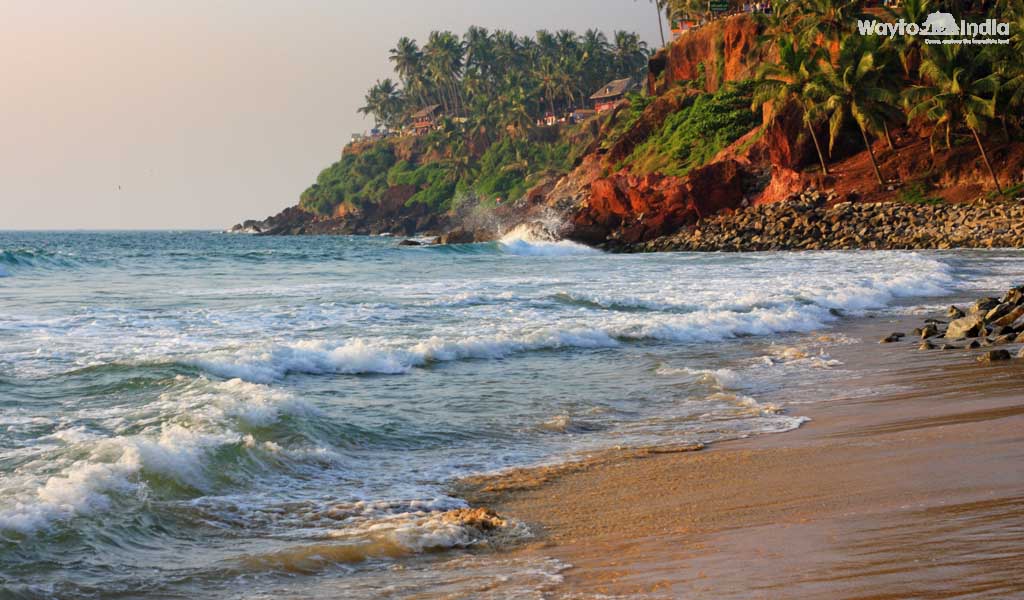 One of the best beaches of India, Varkala boasts a striking backdrop of majestic Arabian Sea, lush coconut palms, and mystifying beauty that will simply amaze you.
Witness the breathtaking view of sand and sea atop a cliff that is bordered by quaint shops, coconut palms, hotels, beach shacks, and food joints. Stone steps lead down to the sun-kissed beach of Varkala, loaded with unmatched fun and frolic.
#8. Goa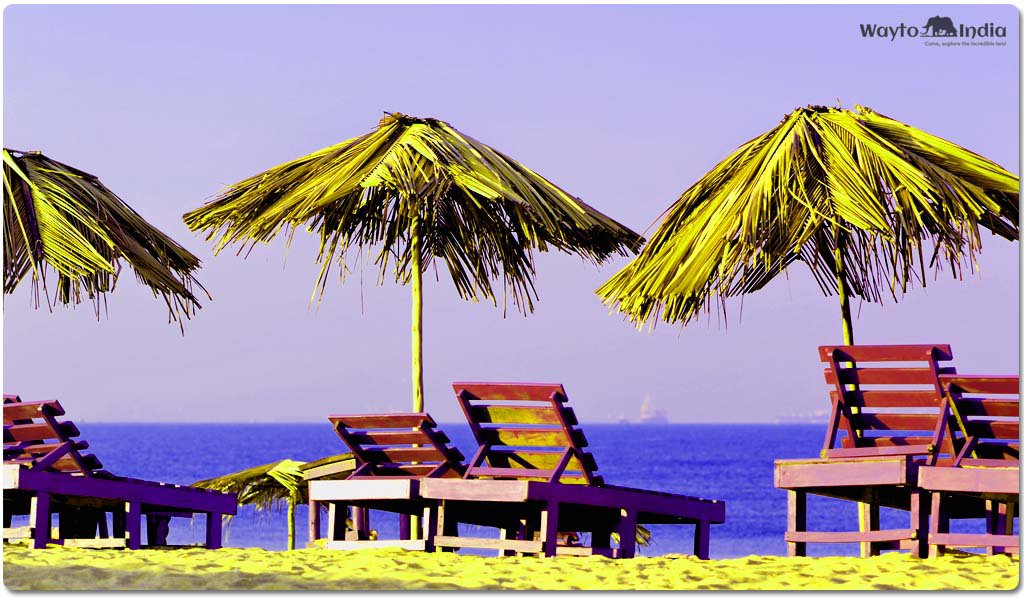 Goa is truly a haven for party lovers. It is renowned for exotic beaches, breathtaking view of sunset, golden sand, and vivacious nightlife.
During the month of March, Goa emerges as a melting pot of colorful festivals and traditions. Witness the popular Shigmohotsav, Goa's way of celebrating Holi; Procession of the Saints; Sabado Gordo, celebrated with a marvellous demonstration of floats and street partying; and Easter.
Sun-kissed beaches, adventure sports, exotic nightlife, Perfect weather temperature (approx 280 C-300 C)and delicious Goan cuisine make it a must-and best place to visit in March in India.
#9. New Delhi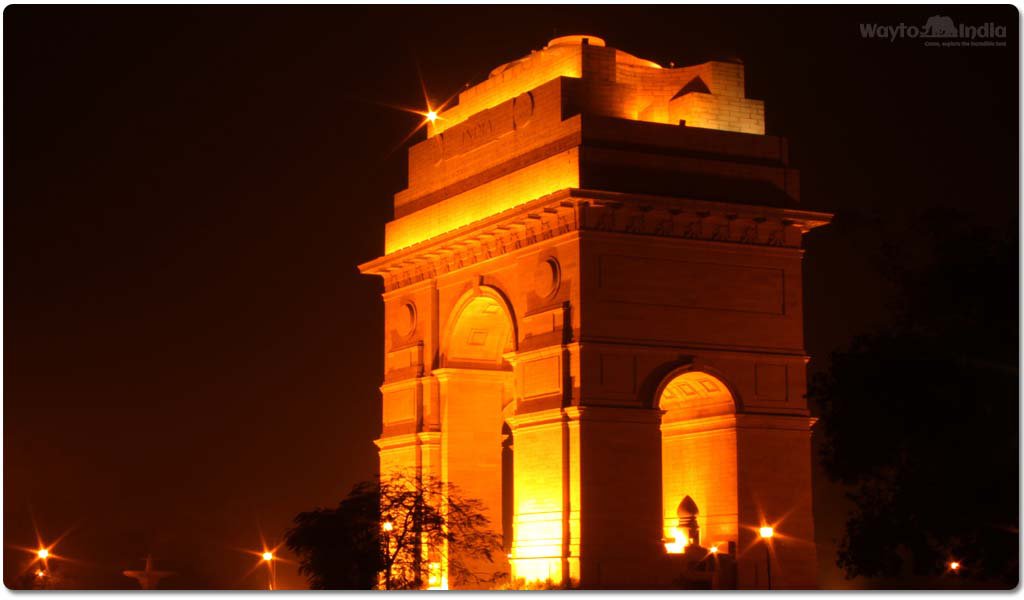 New Delhi, the capital of India, is one of the best places to be in the month of March. The weather is pleasant and the city adorns in the fun and frolic of one of the biggest celebrations ever, Holi.
Joyous spirits, myriads of colours, and unparalleled merriment pervade the city streets, making Delhi one of the best places to visit during Holi. Don't miss to explore the cultural heritage and architectural splendour of Delhi.
#10. Agra, Uttar Pradesh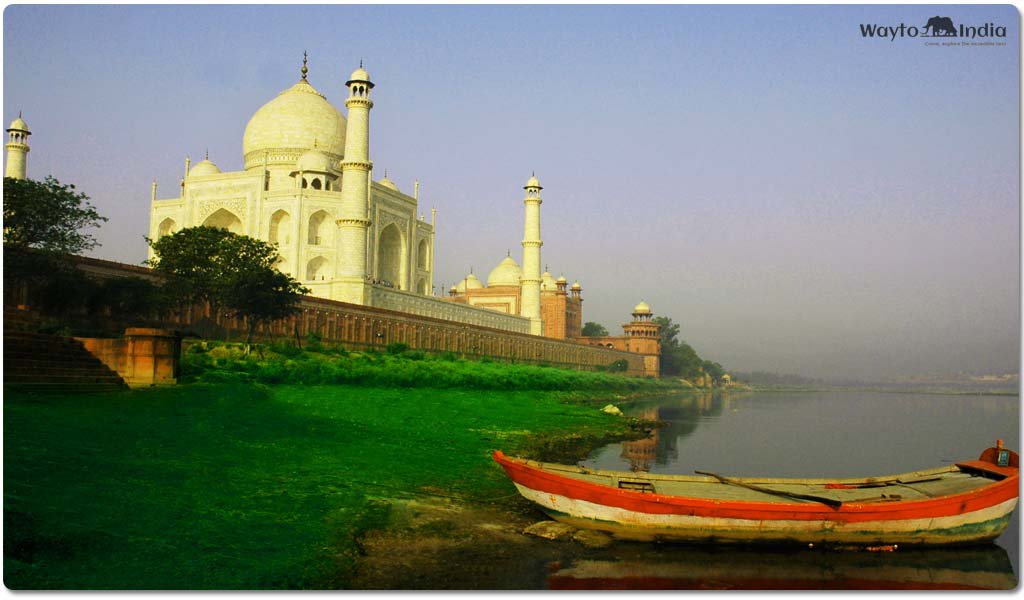 March is the best time to visit the Taj Mahal, one of the Seven Wonders of the World, and indulge into charming sight of the epitome of love in full moon night. Celebrate Holi with pomp and grandeur in Agra along the bank of River Yamuna and take back home memories to cherish for a lifetime. Other attractions are Agra Fort and Fatehpur Sikri.
These 10 Places are really worthwhile to visit during the month of March. and we hope you are surely going to visit some of the places of them. we always love to make your travel plan more comfortable. [