Excursions from Delhi don't always demand to spend big fortunes. Read about the places to visit near Delhi. You would be surprised how some popular getaways can be surprisingly planned to match your wallet size. While doing so, you won't require making big compromises, but just careful planning in selecting everything. Here are some ideas about budget holidays from Delhi you would readily plan for.
Places To Visit Near Delhi
Find below some of the best places to visit near Delhi :
1# Agra (about 210 km. away)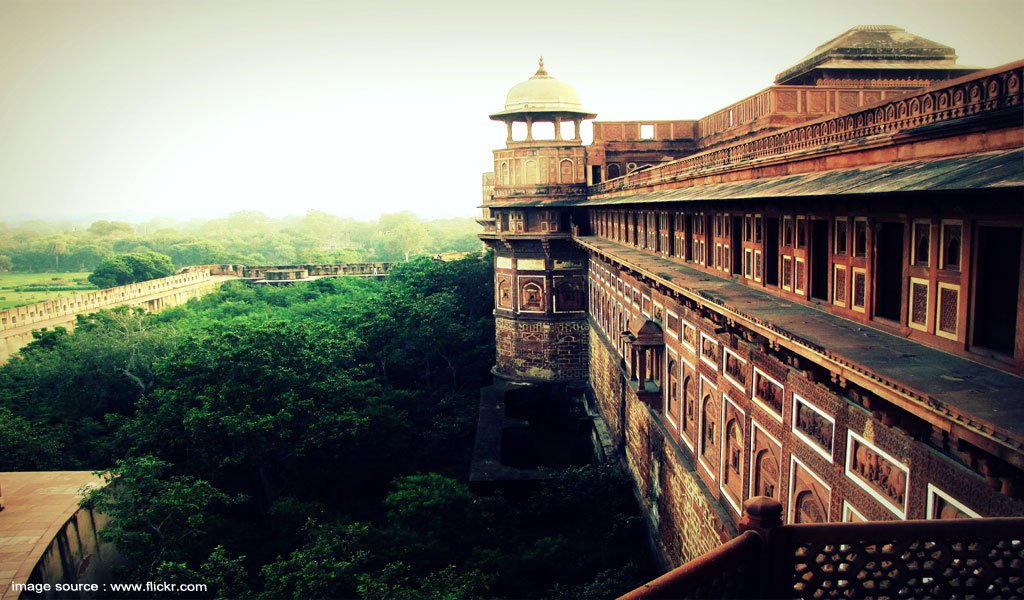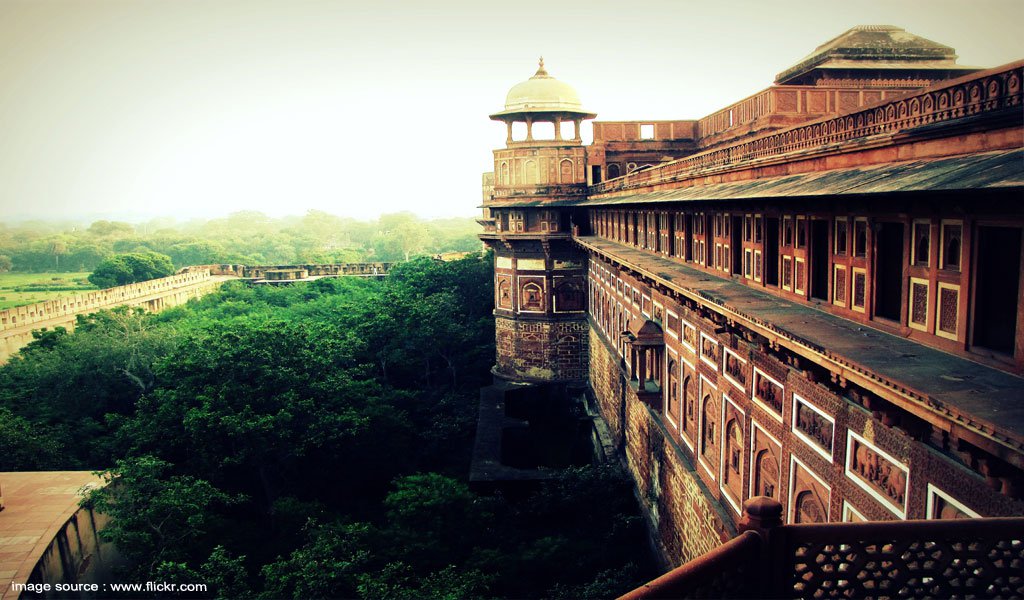 Shocked? The heritage city which is home to the magnificent Taj Mahal, Agra Fort and many other heritage wonders can be accessed by budget travel from Delhi. Plan this trip during winters (November-March) when the weather is pleasant and allow hassle-free exploration of the inimitable Mughal heritage.
How to Reach: Avoid travelling by air or private vehicle in favour of a train (excellent connectivity, costs around INR 535 in 3A class) or deluxe bus (excellent services, costs between INR 450-600).
Where to Stay: Decent hotels in the Tourist Complex Area charge INR 1,500-2,000 per night.
Local Transport: Prefer to hire an auto-rickshaw for the entire day (costs around INR 400) to visit various attractions. Cycle-rickshaws (extremely cheap) is even better if weather allows.
Due to its nearness and heritage value, Agra is sure one among the best places to visit near Delhi. You may plan your Agra Overnight Tour by writing to us on info@waytoindia.com.
2# Mussoorie (about 280 km. away)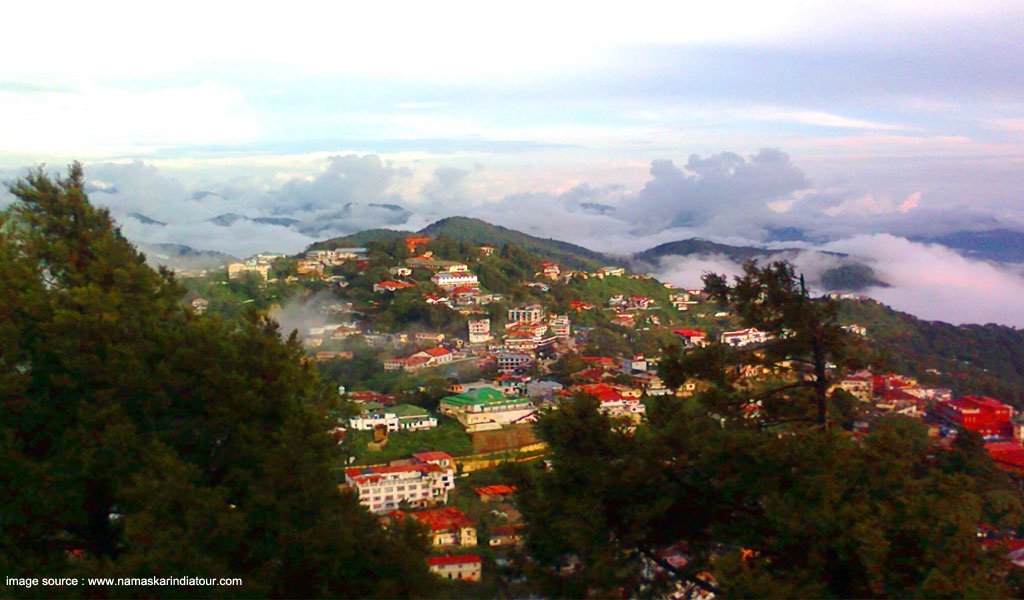 The exquisite and quiet hill station of Mussoorie offers respite from summer heat and is full of amazing landscapes extending in all directions.
Main attractions include Kempty Fall, Lake Mist, Lal Tibba and Gun Hill Ropeway. Many nearby places like Dhanaulti and Himalayan Weavers are worth visiting as well.
How to Reach: Board a train (costs around INR 550) or a deluxe bus (average cost around INR 500) from Delhi to Dehradun. From Dehradun, shared taxis (cost around INR 120 per head) offer convenient access to Mussoorie.
Where to Stay: The Mall and Oak Road have budget hotels offering good service and charging between INR 1,500-INR 2,500 per night.
Local Transport: Most of the town is accessible on foot. Shared cabs are available to access tourist attractions outside the town.
Being a hill station close to Delhi that provides a reprieve from the scorching heat, Mussoorie is surely one among the best places to visit near Delhi.
3# Shimla & Chail (about 350 km. away)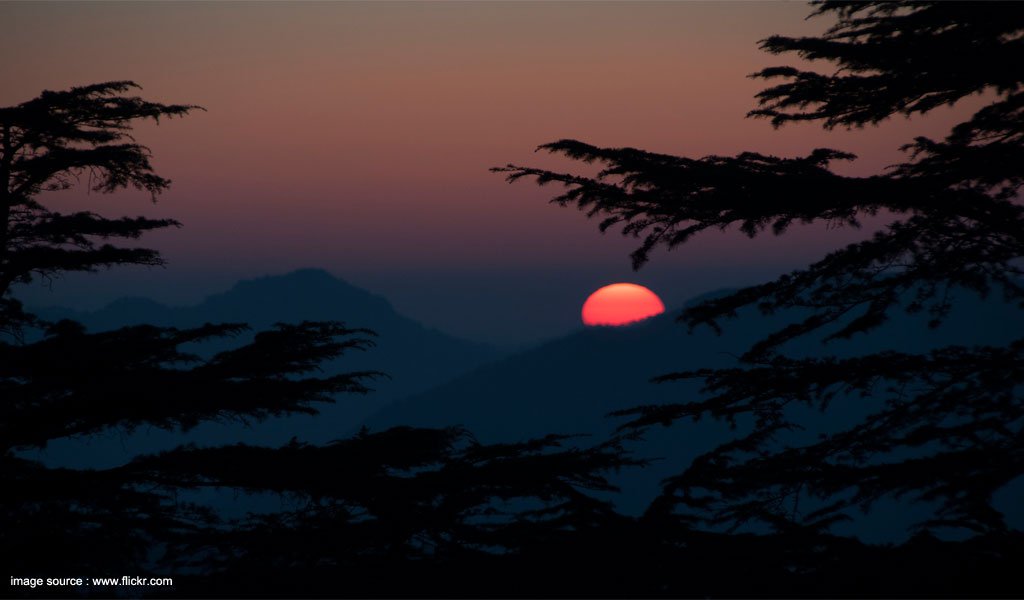 A royal palace, some scenic temples and the world's highest cricket pitch. And all this amidst the visually splendid forested hills of Himalayas.
Chail is the year-round destination for budget tours from Delhi if you desire to relax in the laps of nature. By extending your budget a bit, you can plan excursions to the popular hill stations of Kufri and Shimla.
How to Reach: Board a deluxe or Volvo bus from Delhi to Shimla (costs around INR 750) and get down at Kandaghat. From here, Chail is about 30 km. and can be accessed in a local bus at a nominal price.
Where to Stay: Budget hotels (with room price as low as INR 1,500) are located on Kandaghat-Shimla road.
Local Transport: Hire a cab (bargain to pay around INR 800 for a full day) for local sightseeing. Please note there are no operational ATMs in Chail.
If you are looking for a hill station near Delhi, Shimla and Chail are surely among the best places to visit near Delhi.
4# Bikaner (about 460 km. away)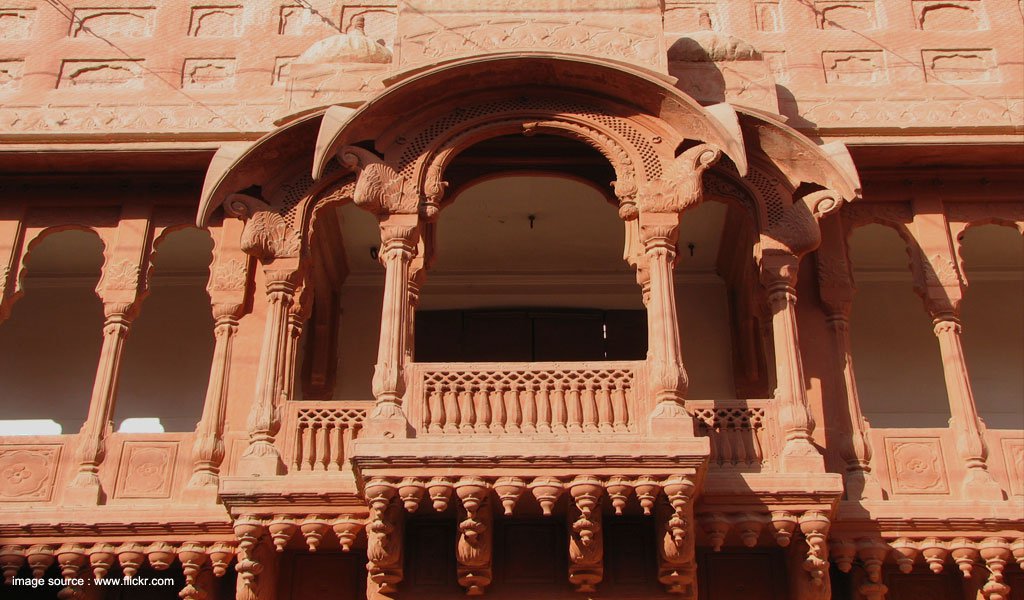 Remarkable forts of Junagarh and Lalgarh and the resplendent Laxmi Niwas Palace make the visitors fall in love with this desert city. Desert safari on camel's back is something you will never forget. Plan your vacation between October-March when the weather allows sightseeing and safari. Don't miss the delicious snacks and sweets of the place.
How to Reach: Bus journey, though cheap, can be extremely tiring. Trains (average fare INR 770 for 3A class) from Delhi are the best option.
Where to Stay: Hotels near railway station offer budget accommodations, between INR 1,500-2,000 per night.
Local Transport: Horde-carts (tongas) are fun rides and can be hired for a full day by paying just about INR 250.
If you wish to experience the heritage of Royal Rajasthan, Bikaner is one among the best places to visit near Delhi which is known for its Havelis and sand dunes.
5# Ajmer & Pushkar (about 390 km. away)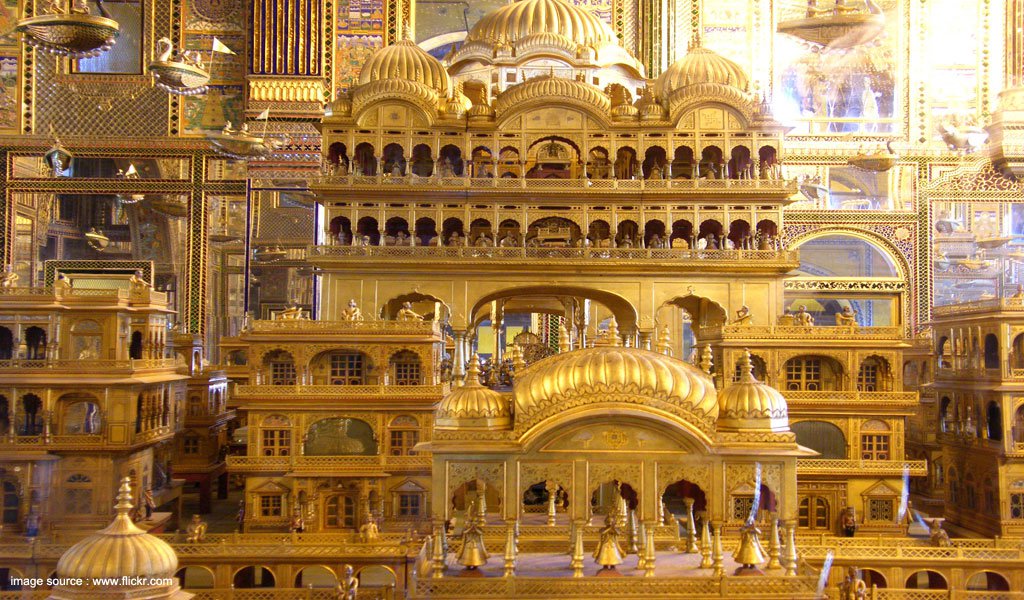 Blessed with the presence of the resting place of Sufi Saint Moinuddin Chishti, Ajmer is among the top pilgrimage destinations in India. You would never find peace of such amount at any other place than the holy Dargah.
Visit the nearby town of Pushkar (about 15 km.) which hosts the world's only temple of Lord Brahma.
How to Reach: Ajmer has good connectivity with the national capital, with the average fare being INR 700 for 3A class.
Where to Stay: Cheap hotels near the shrine (starting from INR 1,000 per night) and some good hotels (charging around INR 2,000 per night) can be availed near Ajmer Junction.
Local Transport: The town is small and can be conveniently explored on foot (choose winter months from October-February). Hire an auto-rickshaw or shared jeeps from Ajmer to Pushkar (average cost INR 200).
Pushkar & Ajmer are among those places to go around Delhi, which would provide you an experience of the cultural past along with spirituality.
6# Gwalior (about 330 km. away)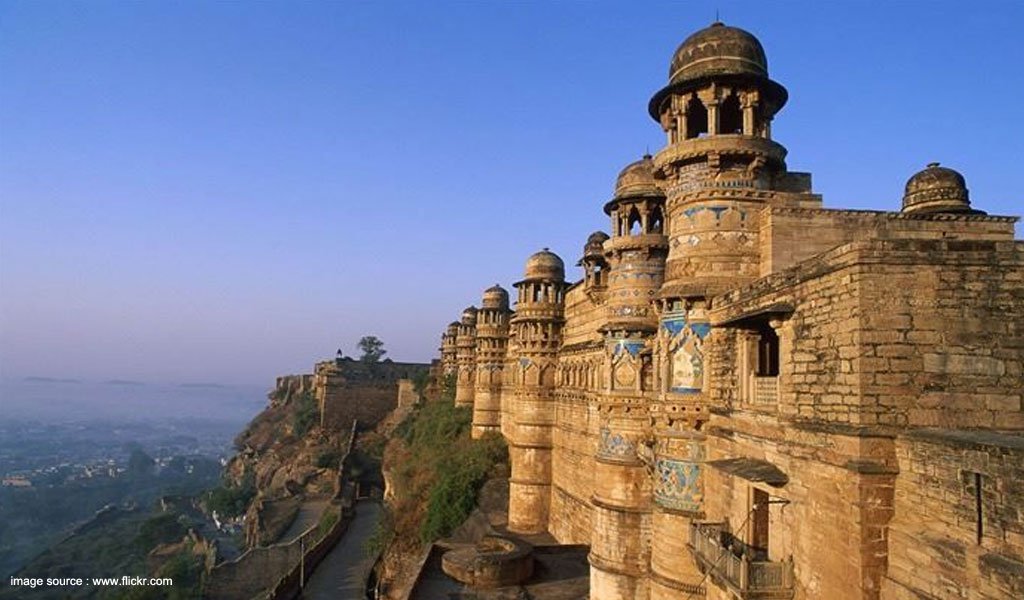 Dominated by the extended Gwalior Fort and home to numerous museums, temples and monuments, Gwalior has golden history written all over. Festivals, handicrafts and culinary delights are some additional highlights you would love to explore here.
Most importantly, expect to spend budget holidays near Delhi even if you visit during the peak season of October-March. This makes Gwalior one among the places to go around Delhi.
How to Reach: By train (average fare INR 600 for 3A class) or by deluxe bus (average fare INR 900).
Where to Stay: Hotel rooms starting from INR 800 to INR 2,500 are available across the city (especially near the railway station and on Jhansi Road).
Local Transport: Tempos and auto-rickshaws (cost around INR 400-500 for a full day).
Don't postpone these amazing journeys and holiday opportunities due to budget constraints. Follow the tips above and add some more memorable chapters to your travel diary.