In 2014, the tourist arrivals in India increased by 92.4% over 2013. The highest tourist influx was from the USA, accounting 24.26% of the total. Thanks to the newly-formed central government and some wonderful tourism schemes it implemented, the statistics are expected to touch a new extent by the year 2015 wraps up.
Are you planning to travel from the USA to India for your next holiday? Read below the complete guide that should help your planning to visit India from the USA.
Travelers from the USA must apply under Tourist Visa if they wish to travel to India for purposes like recreation and sightseeing. Visa must be applied at least 15 days in advance to the intended date of beginning the trip. Visa can be valid for up to 10 years, with a maximum of 6 months allowed for every visit.
For an online visa application, you must visit indianvisaonline.gov.in.  The physical copy of the completed form can be submitted to the Indian Visa Application Center or to the Indian Mission. Complete instructions to fill the form and information about the fees for Indian visa can be availed at www.indianvisaonline.gov.in. For more information or to apply for a visa, visit http://www.in.ckgs.us/visa/type-of-visa. Applicants are also advised to visit the concerned Indian Mission website (find the list at https://mea.gov.in/indian-missions-abroad-new.htm) for more assistance.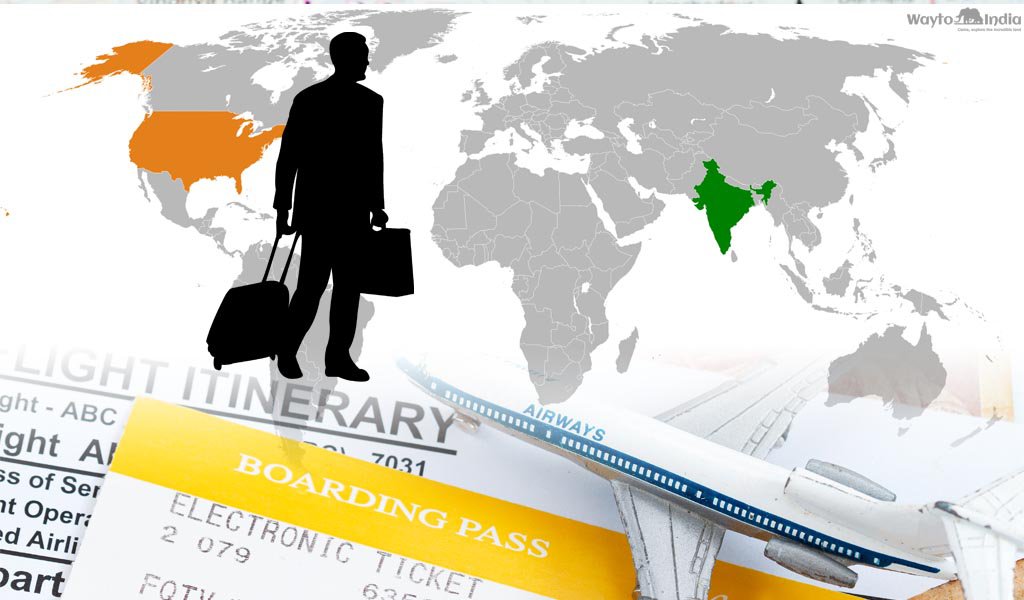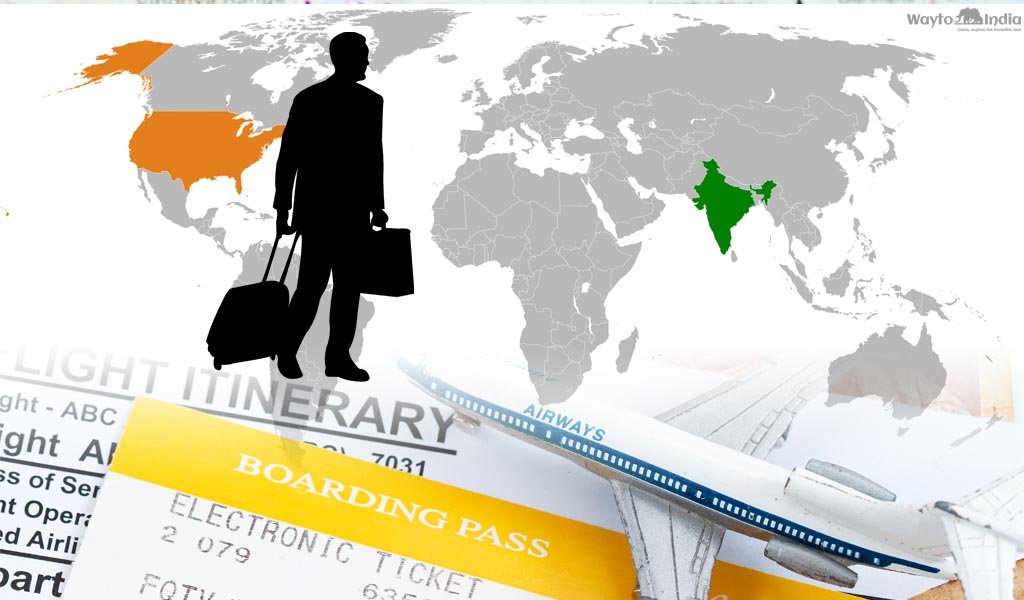 Tourist Visa on Arrival
The USA is among the 43 countries for which the Government of India extended Tourist Visa on Arrival with Electronic Travel Authorization in November 2014. Here are the top highlights of this scheme:
Tourists from the USA can apply for the India tourist visa online for the purposes limited to recreation, sightseeing, visiting friends and relatives, casual business meeting and short medical trip.
Applicants should have passports valid for at least 6 months from the date of arrival in India and the passport must have at least 2 blank pages.
Applicants should have a return or onward journey ticket and sufficient money to spend on the entire trip.
The facility is not valid for those holding diplomatic or official passport, International Travel Documents and also for those endorsed on parent's, spouse's or someone else's passport.
Applicants applying online get visa confirmation via email which they must print for authorization at the arrival airport.
Travelers using this facility can arrive at one of 9 international airports which include Delhi, Mumbai, Kolkata, Chennai, Bangalore, Kochi, Goa, Hyderabad and Trivandrum.
For queries, contact the concerned authorities at indiatvoa@gov.in or +91-11-24300666.
It is necessary to get immigration clearance at the airport for making legal entry in India. You will be required to fill India Arrival Card and Customs Declaration Form to carry out the procedure. Your passport will be stamped and your visa will be checked by the concerned authorities at the airport. You will also be required to undergo the customs clearance procedure.
Don't overlook the importance of insurance when you travel to India from the USA. Emergency evacuation due to any sort of circumstances may prove to be extremely expensive and insurance can rescue you from landing into trouble. Some situations where travel insurance proves to be unavoidable include flight cancellation, loss of baggage, medical emergency and incidents of terrorism.
The popular USA departure airports to India include New York, San Francisco, Los Angeles, Chicago, Boston, Washington, Dallas, Detroit and Seattle among others. The most preferred arrival airports in India are at Delhi, Mumbai, Goa, Bangalore, and Chennai. It is advised to book your air ticket at least 54 days in advance to save money and avoid last-minute booking hassles.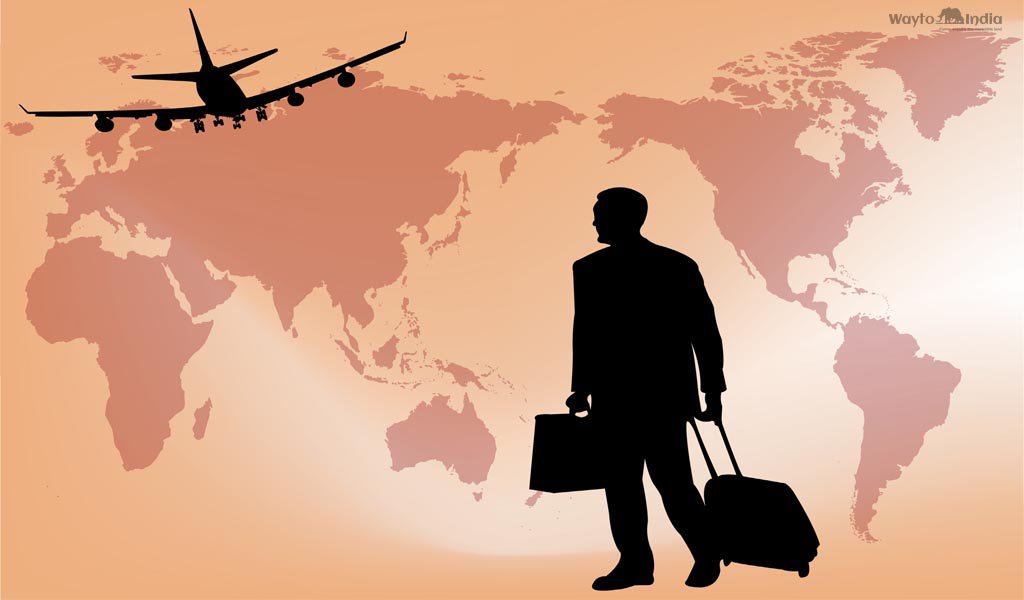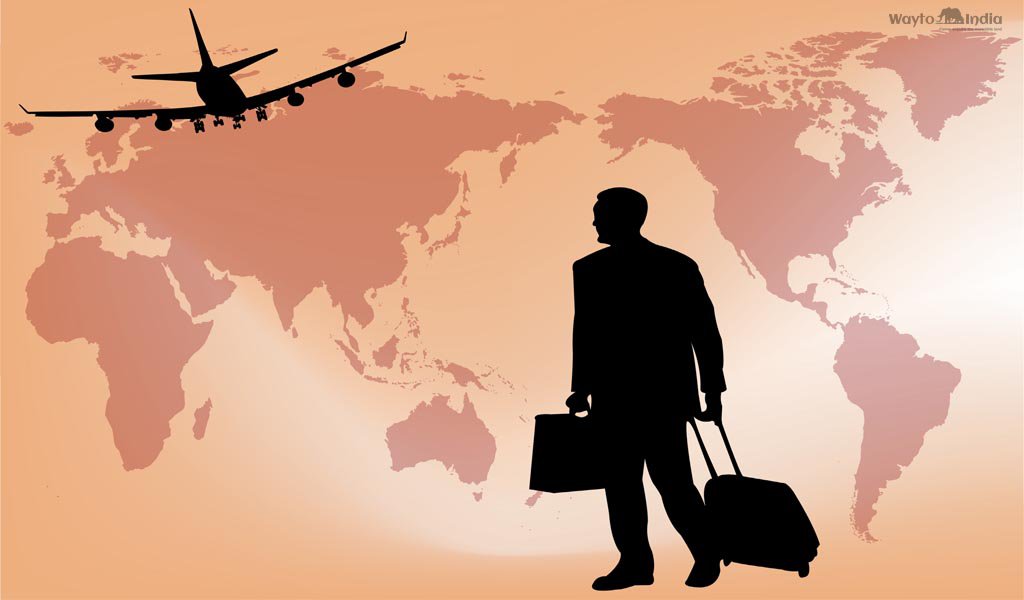 Some of the popular direct or non-stop flights between India and the USA include:
New York to Mumbai on Air India
Chicago to New Delhi on Air India
Mumbai to Newark on United Airlines
Chicago to New Delhi on American Airlines
Connecting flights via destinations like Tokyo, Hong Kong, and Singapore prove to be cheaper than the direct flights. Better deals are always available from Monday to Thursday. It is advised to compare the airfares and flight availability with the top operators and online booking sites. To get updated India travel information, visit India Tourism Website.
India Weather Travel Guide
India is a vast country which experiences three distinct seasons spanning over different months of the year. Here are some useful India travel tips for different seasons to help you plan better:
Summer Season (March-June)
Scotching heat dominates the months of April and May with temperatures ranging between 30°C and 40°C. The regions of South India are comparatively less hot, but experience a high level of humidity. The month of June brings the humidity in most part of the country, signaling the approaching monsoons.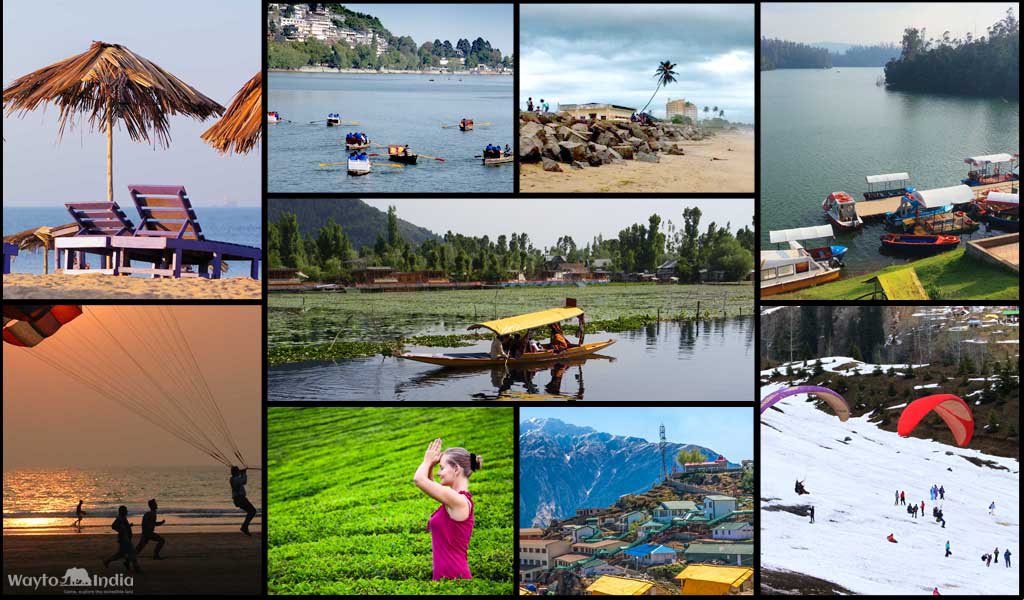 Places to Visit: Ladakh, the cold desert region in northernmost India, as well as the popular Himalayan hill stations in the North and Northeast India are the popular summer holiday destinations in India. Examples include Kashmir, Sikkim, Manali, Shimla, Darjeeling, Mussoorie, Almora and Shillong. Likewise, the hill stations nestled in the Western Ghats of South India, including Munnar, Ooty, Coorg, and Kodaikanal, are among the top favorites. Islands of Andaman and Nicobar too attract tourists looking for water sports and adventures. National Parks and wildlife sanctuaries can be best explored during the season for the highest probability to encounter the likes of Bengal tiger.
What to Pack: Cotton or linen clothes, sun blocks and other sun protection gear, skin protection cosmetics, scarves, umbrellas, face wipe tissues, mosquito repellants and footwear with high breathing capability. Don't forget to buy packed drinking water in adequate amount.
Monsoon Season (July to November)
Many parts in India experience two distinct monsoon seasons – the main monsoons or southwest monsoons (July-September) and retreating monsoons or northeast monsoons (November-December). Many regions, especially the Nilgiris of South India enjoy verdant greenery during the season, while many areas in the northeastern states and the national parks become completely inaccessible.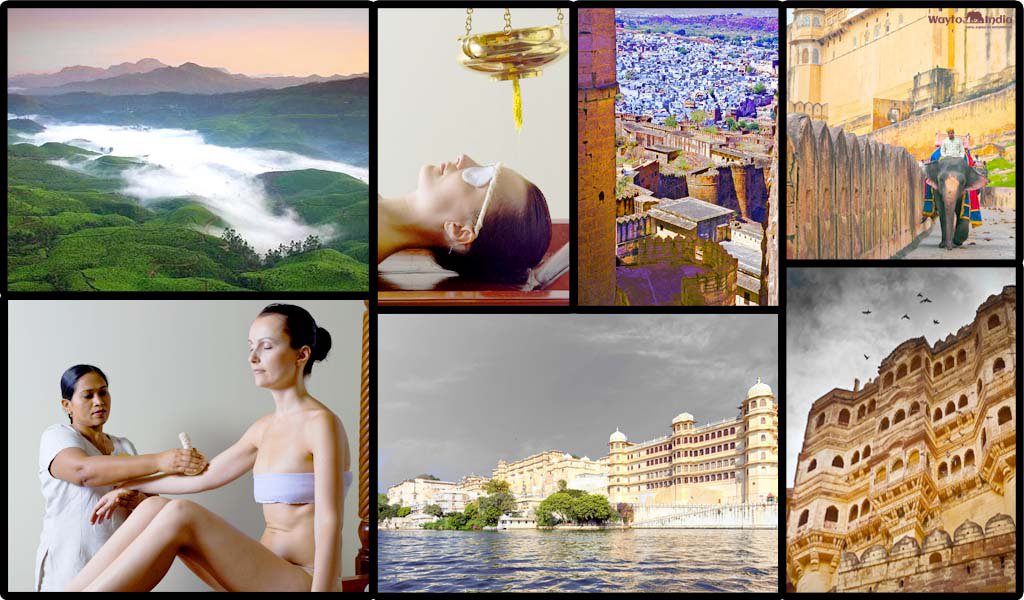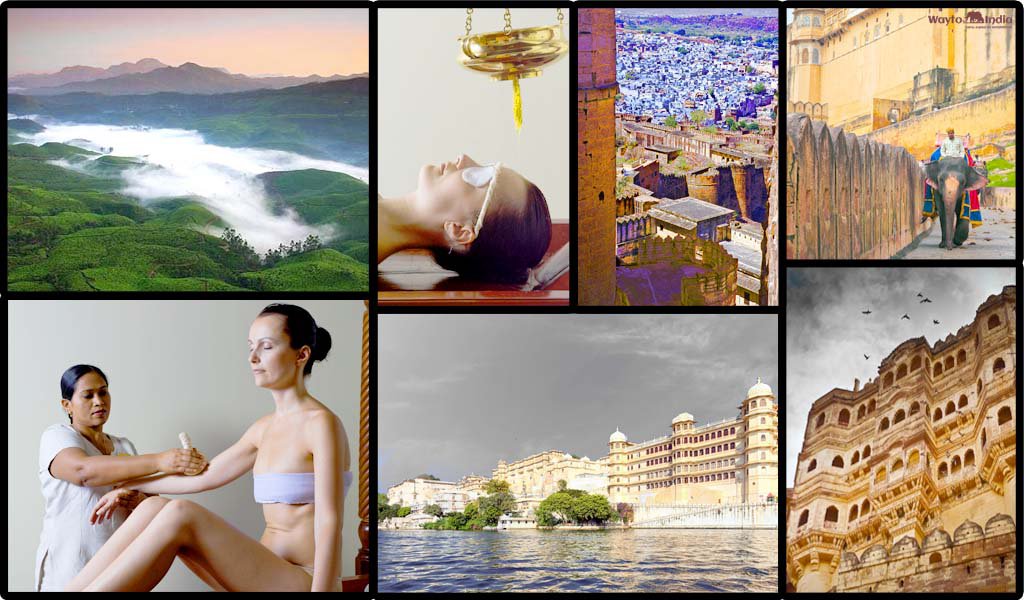 Places to Visit: Ladakh (closed in November due to snowfall) receives scanty rainfall and is, therefore, an ideal holiday destination. Kerala turns into the perfect holiday venue for offering blissful Ayurveda treatments during monsoons. Spiti Valley in the Himalayas and Udaipur in Rajasthan are other outstanding options. Don't miss the mesmerizing beauty of the South India hill stations which don lush green carpets. Options include Coorg, Kodaikanal, Lonavala, and Munnar.
What to Pack: Raingear, umbrellas, waterproof shoes and bags, mosquito repellants, mats and newspapers and a blend of cotton and synthetic clothes.
Winter Season (December to February)
Winter months in India experience a temperature range of 10°C to 25°C. The Himalayas receive heavy rainfall, opening the doors for skiing and other adventures. The north, northwest and central India witness extreme cold and South India enjoy warm and pleasant weather. It is also the peak tourist season and tourists throng to every popular tourist destination of India. December and January are the coldest months.
Places to Visit: Auli, Shimla, Ladakh, and Srinagar in the Himalayas become ideal for skiing and other daring activities. Rishikesh attracts a huge number of tourists for water-rafting and a variety of adventures. The desert state of Rajasthan is probably the most visited winter destination in India. It is indeed a delightful experience to explore the forts and palaces of Jaipur, Jaisalmer, and Jodhpur and be a part of the grand fairs and festivals of the state. Goa, the party capital of India and host to lively beaches and dynamic nightlife, is another remarkable place to enjoy winter holidays. Kerala Backwaters and beaches and the jungles of Central India are just not worth missing.
What to Pack: Pack a mix of light to heavy woolens and warming winter clothes and shoes. Sunscreens, as well as moisturizers, must be essentially packed. Toiletries and personal care items, snacks, undergarments, and medicines are among things that you must keep in mind when packing the bags for traveling to India.
Preparing for the India Travel Hassles –Do's and Don'ts
Take Care of Religious Sentiments and Emotions: Dress up modestly and void tight and revealing clothes, especially when visiting the religious places. Religious sites and certain monuments require visitors to be barefoot. Don't touch any book, paper or printed material with feet as Indian consider them as symbols of the Goddess of Knowledge. Smoking and alcohol is prohibited at most of the religious places while non-vegetarian food is restricted at the Hindu, Jain, and Buddhist pilgrimages.
Roads and Transportation Public transportation like buses and trains may get overcrowded at many places in India. Prefer to travel in taxis and cabs or private buses and the upper railway classes. Set fares in advance when hiring taxis and autos. Don't purchase tickets through unauthorized travel operators. Don't drive on the Indian roads until and unless you accompany a local expert.
Traveling to Restricted Areas TInner Line Permit is required to visit certain areas in the Himalayas and northeast regions because of their proximity to the Indo-China border. Restricted Area Permit is required to travel to the northeast states like Mizoram, Nagaland, Mizoram, and Arunachal Pradesh. While the former is obtained from the regional bodies, the latter should be obtained from Foreigners' Regional Registration Offices.
Food and Drinks While restaurants serving multiple cuisines or regional delicacies are good options, avoid eating at the street stalls that may be unhygienic. Be careful when eating spicy food especially in the states of Kerala, Tamil Nadu, and Rajasthan. Avoid eating pre-stored juices and fruit slices and ask the vendors to prepare these items in front of your eyes. Always carry packaged drinking water.
Safety Concerns Research in advance about the region you are traveling to in order to avoid unsafe areas that have recently faced terrorist attacks or other criminal activities. Never be a part of the crowd on the streets or while using transportation and always try to be in a group. Do not take 'lucrative' offers from strangers. Don't be offended by the staring eyes or intrusive questions. Don't carry valuables in your handbags and avoid wearing jewelry at crowded places. Beware of the pick-pocketers.
So the most of above hassles in your planning to visit India from the USA can be avoided by choosing a reputed travel operator in India that can arrange for everything from accommodation and local transportation to trustworthy guides. with these India travel tips and information, you can easily make your holidays truly memorable.