Maharashtra is blessed with innumerable holiday destinations. From sugar-kissed beaches to breathtaking caves and temples, from exotic wildlife to lush hill stations, from pulsating nightlife to tranquil escape, Maharashtra has it all. Delightfully, Maharashtra also offers some truly interesting holiday experiences that a traveler would cherish for a lifetime. Listed here are trip places in Maharashtra that will quench your thirst for fun and frolic, thrill and excitement.Plan your Maharashtra trip after reading this useful blog.
Trip Places In Maharashtra | Maharashtra Trip
Lonar Crater Lake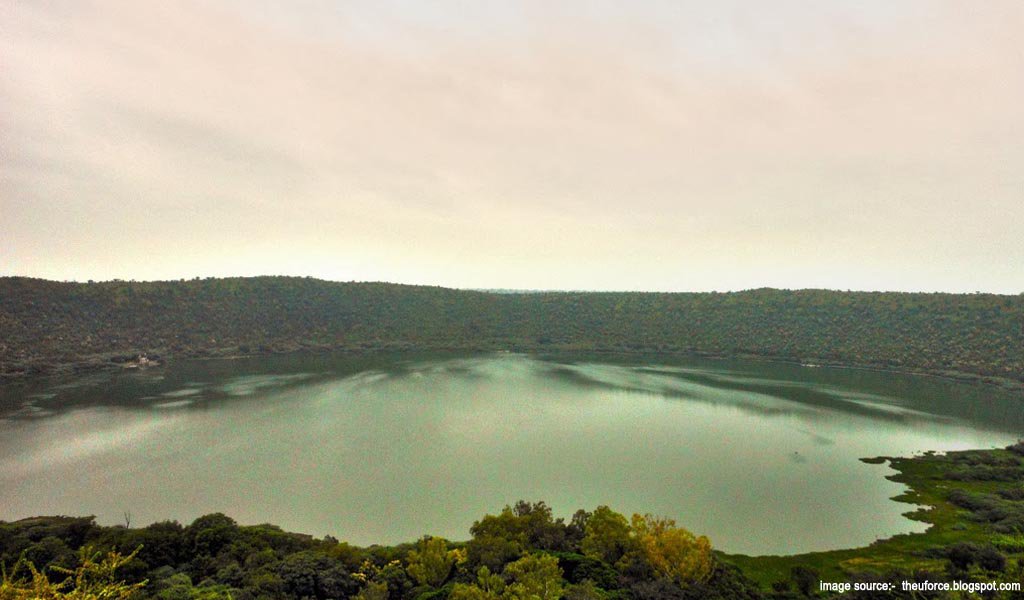 Truly a nature's wonder, Lonar Crater Lake is one of the most worth visiting places to be in included in your Maharashtra trip. Take an interesting trip to the Lonar Lake, formed by a meteor many years ago.
It is located near Buldhana district in Maharashtra and is frequently visited by archeologists, astrologers and geologists. The astounding lake, formed naturally, will definitely amaze you.
You can also visit the Daitya Sudan Temple, one of the ancient temples near the Lake. The place is 8 hours journey from Mumbai via roadways. One can also take a train to Shegaon, which is the nearest raid head. For those who wish to enjoy serenity, Lonar Crater Lake is certainly among one of the best trip places in Maharashtra.
Nagaon Beach


Tucked away from the hustle and bustle of Mumbai's fast-paced lifestyle, this quaint beach getaway is the ideal destination to relax and rejuvenate for those planning Maharashtra trip.
It is located 100 km from Mumbai and is a true haven of beauty, peace and tranquility. The invigorating breeze of the beach will inspire you to escape from your stress and take a dip into the water for ultimate leisure and repose.
Enjoy in absolute privacy and unwind, keeping all your worries behind. The multi-colored shells on the shores are a perfect delight for you.
So, if you are looking for something unique, relaxing and indulging, Nagaon Beach is the place to explore among the top trip places in Maharashtra.
Kaas Plateau of Flowers  


For nature lovers, nothing can be more worth visiting than the exquisite Kaas Plateau of Flowers.
Truly a nature's wonder, the Kaas Plateau is spread over an area of 1000 hectares, with 1500 different species of plants.
The best time to visit is during August and September, which is the blossoming season. During this time, the entire plateau adorns beautifully as a carpet of colorful flowers that is truly a treat to the eyes. Wild flowers bloom akin to the meadows, which is most pleasing and looks remarkably beautiful.
If you are in Maharashtra, you should definitely have Kaas Plateau a part of your Maharashtra Trip. It is the ultimate destination to experience nature's beauty and colors at its best.
2. Discover the Potholes of Nighoj


An interesting trip that you will cherish forever is exploring the natural potholes of Nighoj village, near Kukdi riverbed. The village is located in Ahmednagar district and is still unexplored. The potholes were naturally created several years ago when excessive rainfall caused Ghodnadi River to overflow causing erosion. It is located 199 km from Mumbai and is one of the largest natural potholes in Asia. Superb scenic beauty of the place will awe you, while you can indulge into sheer tranquility, comfort and nature's exuberance.
Caves at Ajanta and Karjat


If ancient history and culture intrigues you, the caves of Ajanta and Karjat are truly the place to be.
Ajanta Caves are located 456 km from Mumbai and can be reached by train to Aurangabad.
Ancient paintings and sculptures of Lord Buddha and his teachings will amaze you. You may plan your Ajanta Ellora Tour by writing us on info@waytoindia.com or calling us on 8882224422.
Ajanta Caves were built during 2nd century BCE and is considered a world heritage site for its impeccable historical significance.
For some uniqueness, visit the Kondana caves at Karjat that depict the lives of Buddhist followers. The breathtaking stupas and sculptures will give an insight to Buddhism and implausible architectural splendor during that time. Karjat is situated at close proximity to Mumbai and Pune.
So, next time you plan your holiday or a languorous weekend getaway, these amazing trips should definitely be in your list. What more! All these places are remarkably pocket-friendly too!