Does the cultural diversity & ethnicity of India intrigue you? The land of enthralling history and rich traditions is steeped in unmatched cultural exuberance that allures travellers from across the country. Beyond exotic beaches, sumptuous cuisine, picturesque hills and unfathomed lavishness, let's discover the cultural heritage of India that will simply enthral you. WaytoIndia brings to you the top 15 cultural destinations in India that you must visit.
Top 15 Cultural Destinations in India
Varanasi, Uttar Pradesh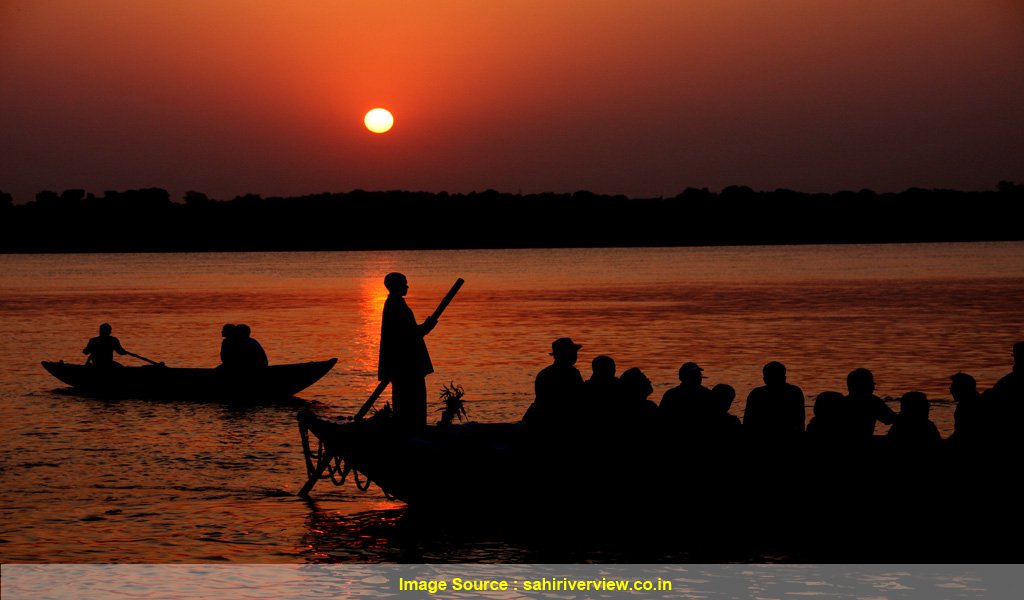 If you are looking for an astounding blend of colours, traditions and customs, visit the most sacred places in the world, Varanasi. A potpourri of diverse cultures and religion, here's where you would come across with a harmonious blend of Hinduism, Buddhism and Jainism. Embark on a memorable sojourn to the land that is kissed by the holy River Ganga and dotted with innumerable temples, bustling markets, riverside ghats and ashrams. Do not miss the evening Aarti at Ganga ghat which is truly an amazing experience. The city is also famous for its artistic sarees and classical musicians.
How to reach: Varanasi Airport is connected to some major cities like Delhi and Mumbai. Varanasi Railway Station is also well-linked to important cities of India. It is accessible to Uttar Pradesh and other states by roadways.
[Come, explore the holy land of Varanasi in an enchanting  Golden Triangle Tour with Varanasi]
Jaipur, Rajasthan

Jaipur is capital of Rajasthan that exemplifies the intriguing history and cultural heritage of the bygone era. The Pink City is acclaimed for its majestic forts & palaces and rich cultural traditions that resound with the glories and royalties of the erstwhile rajas and maharajas. For a memorable sojourn to the land of royal kings and princes, do not miss to explore the forts and palaces of Jaipur, savour lip-smacking Rajasthani cuisine, shop in the bustling markets and be a part of colourful festivals & fairs.
How to reach: Jaipur Airport connects the city to most domestic cities and other cities in Dubai, Kuala Lumpur and Sharjah. Jaipur Railway Station is also connected to important cities like Mumbai, Delhi, Kolkata, Chennai, Bangalore, Goa, Hyderabad, etc. It is also well accessible via roadways.
Madurai, Tamil Nadu

Madurai is the cultural hub of the Indian state of Tamil Nadu, boasting a rich cultural heritage that has been passed on over an era of 2500 years. A great temple town, Madurai is acclaimed globally for its Meenakshi Temple that allures travellers from across the world. It is a centre of education and Tamil language that attract great scholars from around the globe. The city's cultural exuberance is also exemplified in its colourful festivals.
How to reach: Madurai Airport and Madurai Junction connect the city to other major cities of India. There are also regular bus services from other cities to Madurai.
Kolkata, West Bengal

The Cultural Capital of India is not hailed as one of the best cultural destinations in India for nothing. The city is globally renowned for its artistic and literary heritage that is steeped in its rich culture and traditions. From books to food to sweets, music, sports, travelling, films, festivals and much more, the city breathes culture! The famous Durga Puja in Kolkata has gained more cultural significance today than being a religious festival.
How to reach: Kolkata has an international airport, Netaji Subhash Chandra Bose International Airport. There are two major railheads – Howrah and Sealdah – connected to most major cities of India. It is also well accessible via a number of state and national highways.
Mysore, Karnataka

Known as the City of Palaces, Mysore is one of the top cultural destinations in India. The glorious history and cultural heritage of the Wodeyar dynasty are exemplified in its palaces, monuments, temples and festivals which are the biggest attractions of Mysore. Don't forget to taste Mysore Pak, a famous delicacy of the city that exhibits its cultural exuberance, or by exotic Mysore silk saree.
How to reach: Mysore Airport and Mysore Junction are the airport and railhead in the city respectively. You can also get buses from other major cities of India.
[Click here to book the most enchanting Bangalore Mysore Ooty Tour Package ]
Bhubaneswar, Orissa

Bhubaneswar is a popular hub of rich art & culture and is equally acclaimed for its natural sightseeing attractions and temples. It is home to over 700 temples, the most famous ones being the 10th-century Mukteshwar Temple and 11th-century Lingraj Temple. A renowned centre of culture, Bhubaneswar can be hailed as one of the best cultural holiday destinations in India.
How to reach: Bhubaneswar's airport is the Biju Patnaik Airport, connected to most other major cities. It is also a major railhead, well accessible to other cities of India. It is also connected via national highways and accessible by buses and private taxis.
Hampi, Karnataka

Satiate your yearning to discover the cultural exuberance of India by exploring the group of monuments in Hampi, Karnataka. The quaint temple town is renowned for numerous Dravidian palaces and temples that highlight the rich cultural heritage of the bygone era. Virupaksha Temple, Vithala Temple, Ugra Narasimha, Queen's Bath, and Hazara Rama Temple are the most popular cultural attractions in Hampi.
How to reach:  Hubli is the nearest airport (160 km.). Hospet is the closest railway station, situated very close to Hampi. Regular state-run buses are available from Hospet to other towns in Karnataka.
Mahabalipuram, Tamil Nadu

Featuring awe-inspiring monolithic sculptures and rock carvings, Mahabalipuram is inarguably one of the most popular cultural destinations in India. The breathtaking monuments, sculptures and carvings emphasise the artisans' craftsmanship and creativity, and the rich culture prevailing during that era. The true of Mahabalipuram lies in its monumental architecture, wonderful handicrafts, beautiful sculptures, all of which showcase the city's intriguing cultural heritage.
How to reach: The nearest airport is Chennai (48 km.) and the nearest railway station is Chengalpattu Junction (24 km.). Regular bus services and private taxis are also available from other cities.
Khajuraho, Madhya Pradesh

The Group of Temples in Khajuraho, revered as World Heritage Sites, portray a distinct pattern of temple architecture and art that reminds one of the intriguing and rich cultural ethnicity it witnesses during the Chandella period in Madhya Pradesh. The erotic carvings, sculptural embellishments and distinct art forms that adorn the temples emphasise the cultural exuberance of the erstwhile era. It is undoubtedly one of the most popular cultural destinations in India.
How to reach: Khajuraho has its own domestic airport, connected to most of the important Indian cities. Khajuraho railway station, though, is connected to only a few towns, including New Delhi. It is also well accessible with a good bus network.  
[To experience cultural heritage of India book Khajuraho Orchha Tour ]
Ahmedabad, Gujarat

To have a true taste of the city's cultural legacy, embark on a memorable heritage walk at night, exploring the erstwhile monuments and havelis, bustling bazaars and mouth-watering local food at Manek Chowk. Visit the Sun Temple in Modhera, 100 km. from the city. The temple was built in 1026 A.D. and is renowned for its outstanding architecture. Discover the amazing textiles of India at the famous Calico Museum and come back home with a traditional Patola sari from Ahmedabad.
How to reach: Sardar Vallabhai Patel Airport gets regular international and domestic flights. Ahmedabad Railway Station is a major railhead in the city. It is also accessible via roadways connecting Mumbai, Pune, Surat and other cities.
Lucknow, Uttar Pradesh

Lucknow is always recognised as a multi-cultural city that has flourished over the decades as an important artistic and cultural hub of India. A seat of the Nawabs during the 18th and 19th centuries, Lucknow is renowned for its old-world charm, fine art, traditional Awadhi cuisine, and hospitable people.  Do not miss to taste Lucknow's lip-smacking delicacies and experience their amazing music and dance forms.
How to reach: Amausi Airport is Lucknow's domestic airport, while it is also connected to major cities of India via regular trains. Regular bus service is also available from other cities.
You may enjoy Lucknow Sightseeing by booking our Lucknow Tour Package on the link https://www.waytoindia.com/lucknow-tour-package
Fort Kochi, Kerala

Kerala's little gem, Fort Kochi, is a melting pot of diverse cultures and traditions that date back to the colonial era of Portuguese. Walk along the shores lined with Chinese fishing nets. Visit the bustling bazaars selling everything from spices to antiques. Spend a day with the fishermen family. Relax and enjoy your evening watching Kalaripayattu or Kathakali performance – every element of this quaint city exudes rich culture, traditions and customs that will amaze you.
How to reach: Kochi International Airport is the nearest airport (45 km.). Ernakulam Junction and Ernakulam Town are the nearest railway stations, 13 km. and 16 km. respectively from Fort Kochi. Cruise ships are available from Goa, Bombay, Colombo and Lakshadweep till Willingdon Island, which is 10 minutes from Fort Kochi. It is also connected via state and national highways.
Amritsar, Punjab

Amritsar has always been known for its art and culture that draws tourists from around the world. The Cultural Hub of Punjab, the city has contributed immensely towards Punjabi folk culture and literature. Amritsar is an intriguing repository of national and spiritual heritage and is, therefore, known as the home of all virtues. Fairs and festivals, bustling bazaars, delightful dance forms, mouth-watering Punjabi cuisine (Amritsari Fish Tikka), and of course, The Golden Temple are the biggest cultural attractions of the city.
How to reach: Sri Guru Ram Das Jee International Airport in Amritsar and Amritsar Railway Station connects the city to other parts of the country. Bus services are available from Shimla, Delhi, Jammu and Dehradun.
Delhi

Delhi is a blissful mix of old traditions and value and modern lifestyles. Typically, it is a melting pot of diverse cultures as people from around the country have come and settled in the capital city of India. Old Delhi is where you can witness rich cultural exuberance and heritage that will travel you to the era of the Mughals. The majestic forts, palaces and tombs are a mark of Delhi's delightful heritage. On the other hand, bustling bazaars of Chandni Chowk, authentic North Indian cuisine and warm hospitality portray its rich culture.
How to reach: Indira Gandhi International Airport at New Delhi connects the city to all major cities in India and abroad. New Delhi Railway Station, Old Delhi Railway Station and Hazrat Nizamuddin Railway Station are the three important railheads connecting to all major destinations in India. The city is also well-accessible by state and national highways.
Goa

Goa's distinct culture and ethnicity will simply amaze you as you find yourself indulge amid gala festivity, music and dance, delicious cuisine, football and Indo-Portuguese architecture. The Portuguese touch on Goan culture is what makes it most unique and intriguing. It is Goa's lively cultural exuberance and hospitality that make it one of the top 10 cultural destinations in India. Goan cuisine, Goa Carnival and other festivals and a match of football are complete no-miss on your visit to this beautiful state of India.
How to reach: Goa is accessible to most important cities across the world via Goa International Airport at Dabolim. It has two major railheads – Madgaon and Vasco Da Gama, connecting it to most of the major cities of India. Regular bus services and car on hire are also available from Maharashtra and Karnataka.
If you are planning to visit India from US, you may also read our very special guide on the link https://travel-blog.waytoindia.com/planning-to-visit-india-from-usa/