Monsoons attain full glory in the month of July and the travellers with itchy feet find it the perfect time to drench in the nature's blessings. While India's top tourist destinations in July savour verdant greenery, gushing waterfalls and dreamy cloud walks, places that receive restricted rain spells don an exclusive charm as well. Considering the distinct monsoon holiday ideas, here are some fabulous tourist places to visit in July in India.
Tourist Places To Visit In July In India
The Blooming Valley of Flowers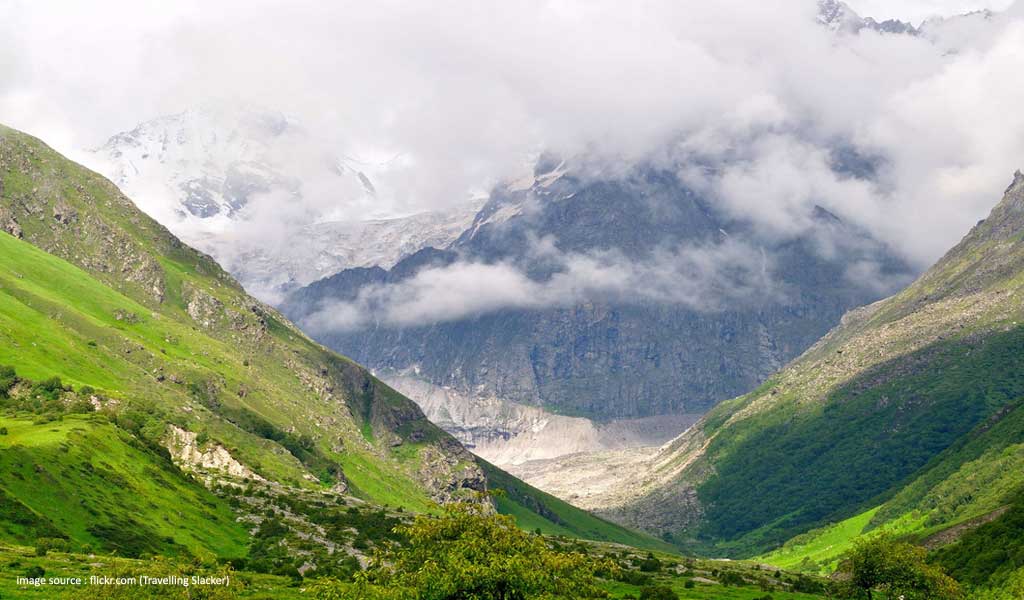 As if the lush green forests and meadows are not enough to spellbind the spectators, the Garhwal Region in Uttarakhand blooms with millions of flowers in July. The Valley of Flowers National Park flaunts orchids, calendulas, poppies, daisies and 100s of other alpine flower species over a vast expanse. Adding to the excitement is the 17 m. trek, required to access the park, with stunning waterfalls and other grand spectacles on the way.
Important Distances: Base camp at Govind Ghat is 517 km. from Delhi (well-connected by road), 273 km. from Rishikesh (nearest railway station) and 286 km. from Dehradun (nearest airport).
Entry Fee: INR 150 (Indians) and INR 600 (foreigners). Still cameras are allowed free and fees for video camera are INR 500 (Indians) and INR 1,500 (foreigners).
Tips: Ghangharia (13 km. from the base camp) has good accommodations. No camping or lodging facility is available in side the park and one must return to Ghangharia before it gets dark.
Inimitably Romantic Udaipur

India's most romantic city Udaipur receives limited rain and attains unlimited magnificence in the month of July. Apart from the splendid lakes and resplendent palaces, the city's main claim to fame during the season is the Sajjangarh Fort (Monsoon Palace). Nothing in the world can match the experience to welcome the rain showers from this hilltop structure, extremely admirable for its intricate carvings and architecture.
Important Distances: 420 km. from Jaipur (state capital), nearest airport at Dabok (25 km.). The city has its own railway station.
Entry Fee: Monsoon Palace can be accessed by paying INR 20 (Indians) and INR 80 (foreigners). Still cameras (free) and video cameras (INR 20).
Tips: Hire a taxi, cab or auto-rickshaw from the main city to reach the palace. The winding roads of the rugged Aravalli Hills add to the adventure.
For this and many other Rajasthan Tour Packages you can go through Rajasthan Tours
Untiringly Surprising Vembanad Lake

Discovering the treasure of avifauna at Kumarakom, riding a houseboat at Alleppey Backwaters and claiming the unmatchable holistic healing at Ayurvedic resorts and spas – a trip to the enthralling Vembanad Lake in Kerala is full of surprises. July is the best month to explore this emerald paradise honoured by the heavy monsoon showers and also to attend some thrilling snakeboat races. Definitely one of the best India travel destinations in July!
Important Distances: About 82 km. from Cochin International Airport. Many railway stations, including Kollam and Kottayam, on the Konkan Railway Line offer easy access.
Entry Fee (for Kumarakom Bird Sanctuary): INR 5 (Indians), INR 45 (foreigners), INR 200 (guides) and INR 250 (2 hour boat ride).
Tips: Swimming must be avoided without the company of an expert. The area is prone to mosquitoes, so don't forget to carry mosquito repellents.
To visit Kerala, you can go through our Kerala tour packages on Kerala Tours
Mystic and Mysterious Nubra Valley

Waking up from the winter hibernation (when it completely disconnects from the world due to heavy snowfall), Ladakh's Nubra Valley basks under pleasant weather during July. And then starts unfolding the extraordinary surprises, like Diskit Monastery and many other Buddhist structures, hot springs at Panamik, white sand dunes and Bactrian (double-hump) camel rides at Hunder, winding routes of rivers and lush green orchards of apricots, walnuts, apples and almonds.
Important Distances: 138 km. from Leh, the closest main town and airport.
Entry Fee: INR 30 for Diskit Monastery, INR 20 for hot bath at Panamik.
Tips: Inner Line Permit is required for the foreign visitors. Be ready to face high-altitude sickness as the route to the valley passes through high mountain passes. Hotels, guesthouses and camps are available across the valley.
To visit Nubra Valley and other destinations in Ladakh kindly go through our Ladakh Tour Packages on Leh Ladakh Tours
The Majestic Jog Falls

Reviving its lost glory due to summers, Jog Falls with July rainfall comes back to life and how. This 253 m. high spectacle results from the collaboration of four falls – Raja, Roarer, Rocket and Rani and creates an unbelievable sight for the enthusiastic visitors. Many lookouts provide stunning views of the waterfall. Mist clouds, lush green backdrops and loud melodies are enough to leave one speechless.
Important Distances: About 19 km. from Talaguppa (nearest railway station), 214 km. from Mangalore (nearest airport), about 36 km. from Sagar (nearest city).
Entry Fee: Free
Tips: Wear right shoes (smear with kerosene) for protection against leeches. Don't indulge in any type of adventure; watch only from the designated points. Prefer to carry drinking water.
The Crowd-free Goa

With all great discounts and amazingly refreshing natural grandeur all around, Goa is easily (yet less-visited) among the best July holiday destinations in India. Whether you decide to trek the Amboli Ghats, admire the breathtaking Dudhasagar Falls, take the tour through aromatic spice plantations or ride a Konkan train, the place promises exclusive monsoon treats. Don't miss the thrilling rafting experience at River Mandovi.
Important Distances: Goa has multiple railway stations and its own international airport.
Entry Fee: N/A
Tips: Be careful while trekking as the trails may get slippery. Carry enough raingear. Assess the weather before planning the trip.
Don't let the monsoon month of July pass dry. Choose any of these best monsoon destinations in India and get ready for the fun on your way.