India – The mystical motherland with deep-rooted traditions and culture is blessed with numerous holy shrines and Hindu temples. This blog traces famous hindu religious places in India that one must visit.
Famous Hindu Religious Places In India
Let us showcase some ancient shrines, temples and Hindu holy sites in India that are important pilgrim spots for every devout Hindu. Do visit these Hindu religious tourist places in India once in a lifetime.
Shree Siddhivinayak Temple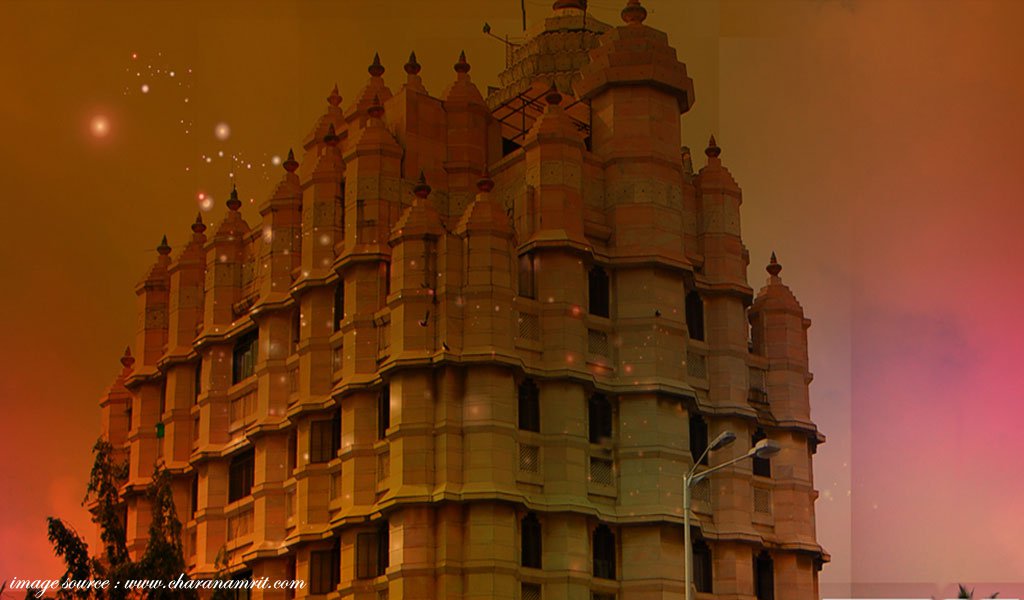 Shree Siddhivinayak Temple enshrines Lord Ganesha-the destroyer of obstacles. He is also the primary deity to be worshipped first and foremost before starting any new venture in life. This 18th century temple houses the idol of Ganesha, carved out of one single black-coloured stone. On both sides of the stone-image are idols of Goddesses –Riddhi and Siddhi, granting wealth and prosperity to devotees. Praying to the popular Ganapati Bappa in Siddhivinayak has known to produce astounding miracles; as the good Elephant-head God is said to bestow every genuine and humble wish of devotees who throng the temple during the day.
Location: This divine temple is situated in the Prabhadevi area of Mumbai, Maharashtra.
Accessibility: You can reach Prabhadevi by hiring prepaid taxis or rickshaws. Many state buses also ply to and fro the temple precincts. For rail travellers, Dadar is the closest station to reach Siddhivinayak. Likewise Mumbai Airport in Andheri and Santacruz is the nearest airports for visitors desiring to visit Siddhivinayak Temple.
Important Points to Note: Using electronic gadgets like cameras and laptops is strictly prohibited within the temple arena. Visitors can pay nominal charges to place them in a locker. People are advised to dress in an appropriate manner before entering the shrine-room.
Tirumala Venkateshwara Temple (Tirupati Balaji Temple)
The 'Srivari' Temple or the Tirumala Venkateshwara Shrine atop a hillside is amongst the most beautiful Hindu religious places in South India built during the 1200 BC. It is widely popular as one of the richest temples in the world. There are various chambers that house precious ornaments, jewels, silk cloth, flower garlands, sandalwood paste and prasadam of the main deity Lord Balaji and several other Gods enshrined inside the temple precincts.
Location: Tirumala Venkateshwara Temple is situated on the 7th Tirumala hill, near Tirupati, Chitoor district, Andhra Pradesh.
Accessibility: Devotees can reach the Temple via Renigunta railway station in A.P. Air travellers can reach Tirupati via Renigunta airport or from Chennai airport (by hailing private cabs or buses to reach in four hours).
Important Points to Note: There are 4 kinds of darshans. Sarva darshan is for the general public, who are provided free food and drink during their long wait. Then special entry darshan for V.I.P. Special darshan for old aged and physically handicapped. Divya darshan for those who trek on foot through the hills to reach the sanctum.
Vaishno Devi Shrine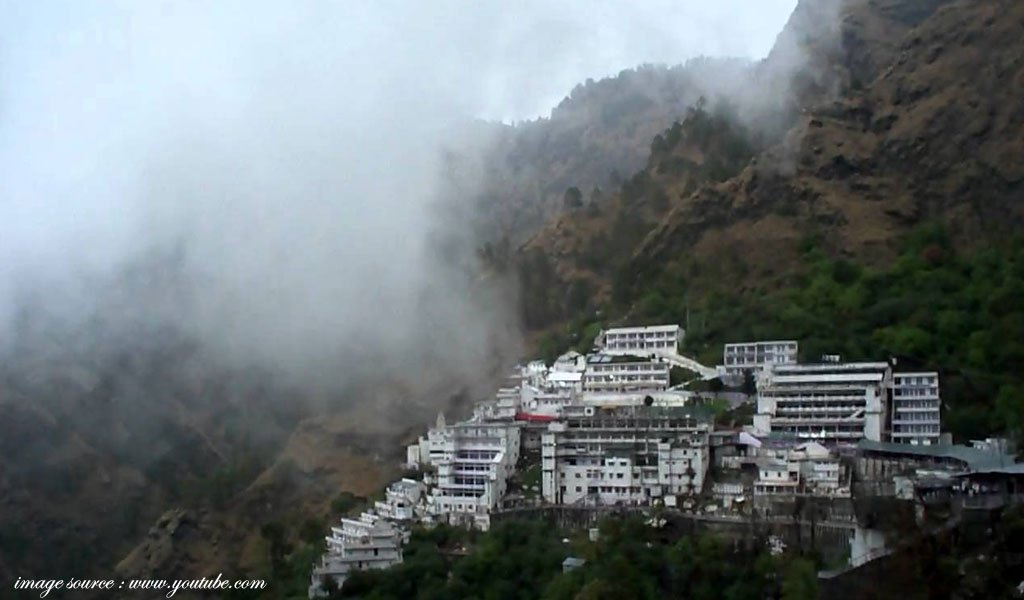 Amongst the many religious places in North India, The Holy shrines of Mata Vaishno Devi entrails an epic journey. It depicts all those divine and blessed spots where Mata was supposed to have spent Her time doing severe spiritual penances. The pious journey finally ends at the Holy Cave where Mata merged with Her divine astral forms. Vaishno Devi Shrine is one of the most visited Hindu pilgrimage places in India. The Darshans inside the sanctum cave is known as Pindis. There are no conventional stone images in the cave.
Location: Vaishno Devi Mandir is situated at a staggering altitude of 2800 ft. above the seas in the Katra township of Jammu & Kashmir.
Accessibility: Jammu & Kashmir is well connected by airways with daily flights to and fro major Indian cities. Train travellers can reach Katra via Jammu/Katra superfast train starting from Delhi. Road travellers can use the National Highway 1A and there are many state and luxury buses servicing to Katra from neighbouring cities. One can also choose to take a helicopter journey from Katra to Sanjhichatt by doing online booking.
Important Points to Note: Pilgrims have to get a yatra slip before proceeding to the Shrine. Video cameras are prohibited during the holy journey. Room reservations have to be made in advance near the Katra bus stand for lodging purposes.
Vrindavan Land of Krishna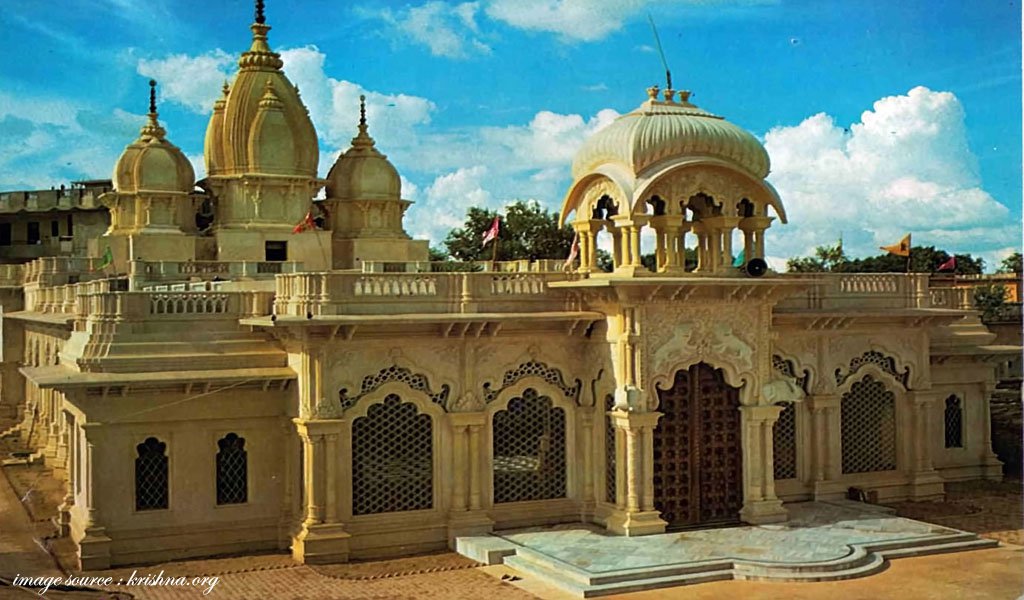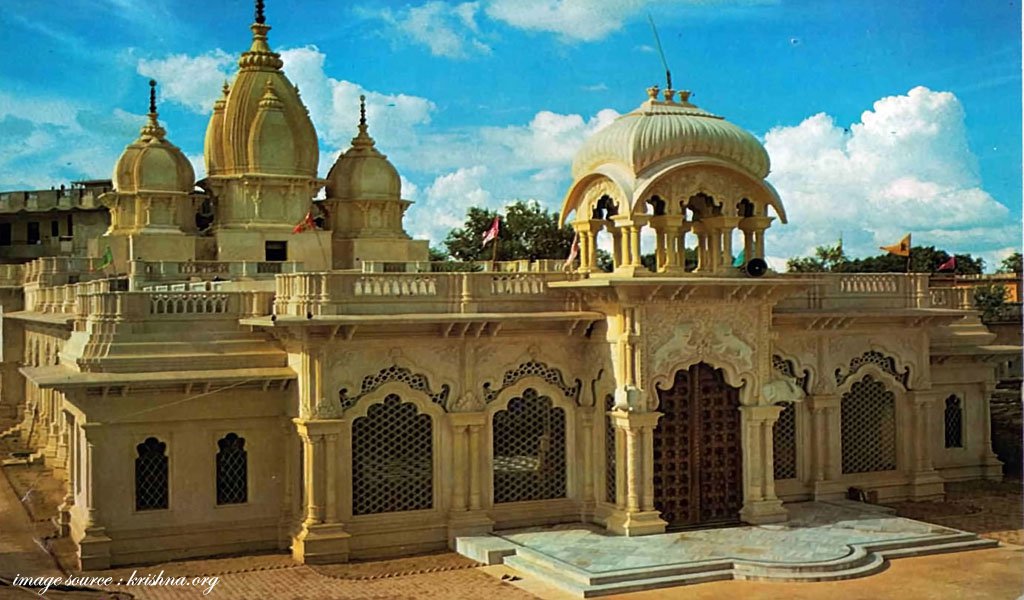 Vrindavan is a quaint township in the district of Mathura. This divine playground of Krishna has a spiritual vibration, which is felt when you enter several places like Nidhivan. Vrindavan is one of the prime Hindu pilgrim places in India. Some hallowed places in Vrindavan include Banke Bihari Temple, Prem Mandir, The Sacred Lake Kusum Sarovar, ISKCON Temple, Keshi Ghat and Nidhivan among several others.
Location: It is situated in Mathura district of Uttar Pradesh, India.
Accessibility: Air travellers can reach Vrindavan via Agra airport, while Vrindavan railway station is another good option for all train pilgrims to reach the township. Vrindavan is well connected to all major Indian cities by roadways with good bus services, shared tempos and private taxis.
Highlights: This is the ancient land where Lord Krishna is said to have played divine leelas with His Gopis and divine love Radha. Festivals like Janamashtami and Radhashtami are celebrated with great fervour across the town. Nearly half million pilgrims visit Vrindavan every year.
Chottanikkara Temple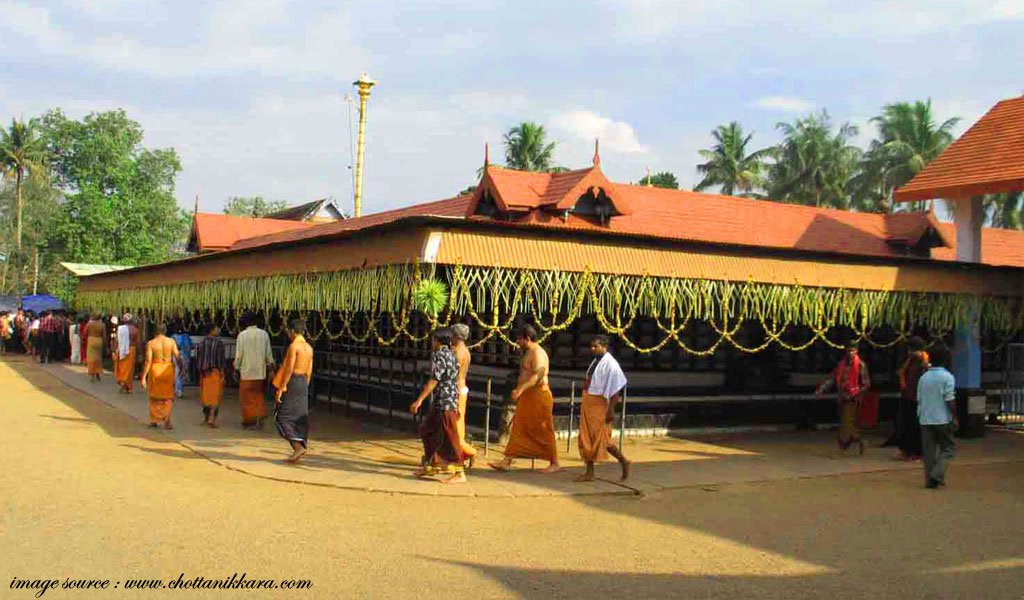 This mythical temple of Goddess Parvati Devi is considered to be one of the top Hindu temples in India. The Goddess deity is a 'Swayambu' and said to possess great magical healing powers. Chottanikkara Temple of South India attracts millions of pilgrims who seek to get relief from their sorrow and anguish.
Location: This temple is situated at Cochin City in Kerala State of India.
Accessibility: The temple can be reached via Cochin Airport. Train pilgrims can take the Ernakulum South Railway Station. People using roadways can use state buses and get down at Ernakulum K.S.R.T bus stand and hire a taxi to reach the sanctum sanatorium.
Highlights: The temple complex houses several deity shrines such as Kizhukkavu Bhagvathy, Sastha and Subramanya temple, Naga temple, Shiva Temple and Ganesha temple. The Badra-Kaali deity of Kizhukkavu temple is thronged by devotees to exorcise the evil spirits from afflicted devotees.
Varanasi
Varanasi is among the top 10 Hindu religious places in India. This ancient city is steeped in spirituality and mysticism. Some of the spiritual places in Varanasi are Viswanath Temple, Sankat Mochan Temple, Durga Temple, Dasaswamedh Ghat, Assi Ghat, etc.
Location: Varanasi is a religious pilgrimage centre situated at Uttar Pradesh, India
Accessibility: Varanasi airport and railway station are connected to all main Indian cities. State transport buses plying to and fro Varanasi connect pilgrims through roadways to all neighbouring cities and states in India
Highlights: Varanasi is the Indian heaven for Hindus. The ashrams, temples and holy ghats depict the Hindu culture and philosophy in a unique way. Numerous religious rituals and pujas are performed at the Ganga Ghats of Varanasi.
Those who are visiting India for the first time and wish to experience the cultural heritage of India, must visit Delhi, Agra, Jaipur and Varanasi as these cities are the seat of culture in northern India. Waytoindia.com organises packages tour to these cities famously called as Golden Triangle Tour with Varanasi .
Kedarnath Shrine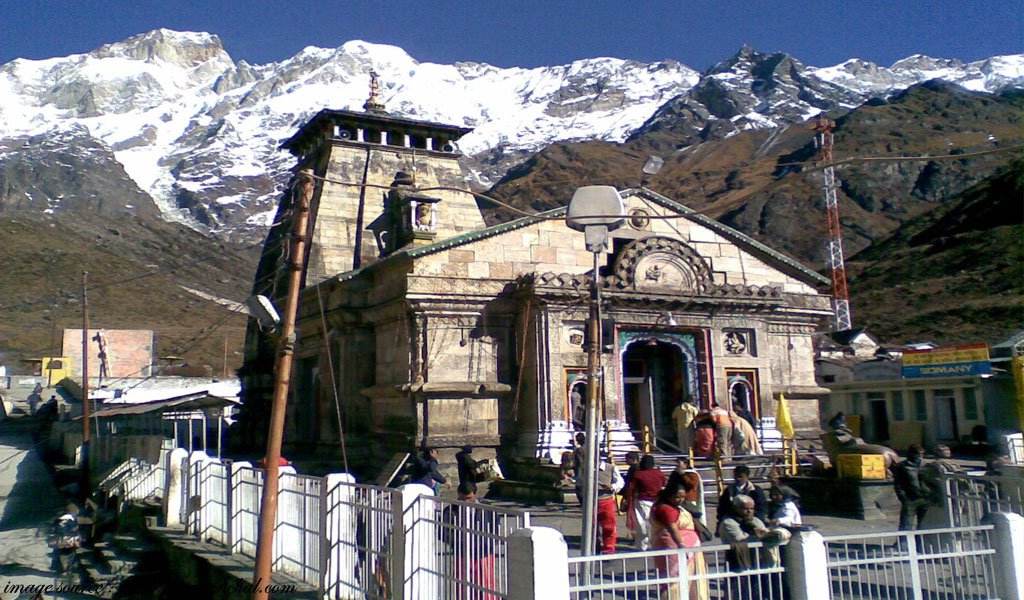 The magnificent 8th century temple of Kedarnath is situated high in the Himalayan ranges at a gigantic altitude of 3581 mt. above sea-level. Surrounded by natural pristine beauty of snow-covered mountainous peaks and lush greenery, the temple is an awe-inspiring Hindu structure of great architectural beauty.
Location: Kedarnath is situated on the Garwhal Himalayan ranges in Uttarakhand.
Accessibility: Jolly Grant is the nearest airport to reach Kedarnath Temple, while Rishikesh railway station is the closest railhead. The holy shrine is well connected to neighbouring states through roadways via state buses and private transports.
Highlights: Kedarnath shrine houses the most potent Jyotirlinga out of the twelve Jyotirlingas scattered across India. This Shiva temple attracts worldwide tourists to trek the mountainous ranges and seek divine blessings.
To know more about the pilgrimage tours offered by Waytoindia.com you can visit us on Pilgrimage Tours