The land of spellbinding surprises that India is; there is much more beyond visiting Taj Mahal, South India temples, Rajasthan forts and palaces and Goa beaches.Checkout unusual things to do in India..
If you have been to India, you are about to regret the wonderful things you missed. And if you are planning a trip, you will definitely re-plan it. Because revealed below are the unusual things to do in India that are nothing short of once-in-a-lifetime opportunities
Unusual Things To Do In India
Ride an Animal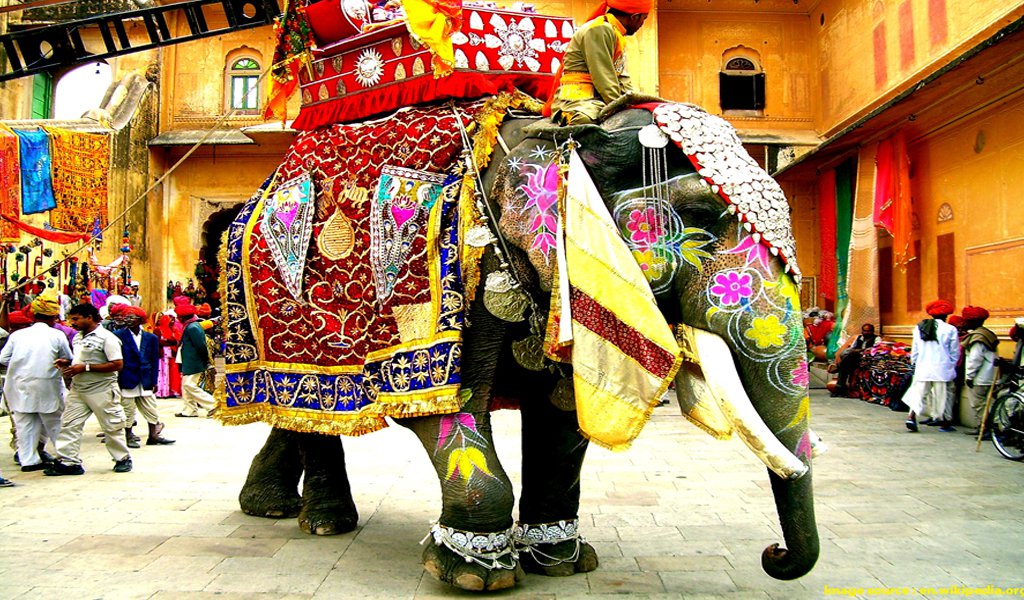 How about riding a two-hump Bactrian camel that you would rarely find anywhere else in the world? Visit the picturesque Nubra Valley in Ladakh for this amazing experience. If that's not possible, plan a camel safari over the golden sand dunes of Rajasthan. You may also seek the opportunity to explore India's dense jungles from an elephant's back.
Things to Know: Ladakh is accessible from May-October after which heavy snowfall blocks the access routes. Rajasthan camel safari, on the other hand, is best enjoyed during winters from October to March. Dubare Elephant Training Camp in Coorg is an amazing place to feed, bathe, ride and spend cheerful moments with tamed elephants.
Access Remote and Haunted Heritage
Discovering the remote Buddhist monasteries in Lahaul-Spiti Valley takes one to a secluded world where only the nature offers its company. Another unusual heritage exploration can be planned to the haunted Bhangarh Fort and Kuldhara Village in Rajasthan. Definitely among India best things to do on your next tour!
Things to Know: Prefer BSNL as your mobile network when visiting Spiti Valley. It's hard to find fuel stations and STDs in the region. Take cash along as credit cards may not help. Entry to the haunted places in Rajasthan is prohibited during night.
Plan a Train Journey

No matter what mode of transport you choose, you must intentionally take one of the captivating train rides in India. Options include the World Heritage Sites of Nilgiri Mountain Railway, Darjeeling Himalayan Railway and Kalka-Shimla Railway where trains meander hooting over the bridges and through tunnels. Konkan Railways offer majestic trips through waterfalls, lush green tropical forests and more. Lastly, there are luxury trains like Palace on the Wheels promising unforgettable experiences.
Things to Know: It is advised to carry food and packaged drinking water along. Carrying the change to buy stuff onboard will help. Don't miss toiletries. Keep your luggage safe and don't take out valuables in full public view.
Take a Holy Dip

India is the land of holy rivers, lakes, ponds and tanks. Be it the holiest river Ganga flowing through holy cities like Haridwar and Varanasi or Amrit Sarovar at Golden Temple in Amritsar or sacred tanks (called teerthams) at Rameshwaram, each of them summons ardent devotees to bathe and feel truly blessed. Do it and you will actually feel relieved!
Things to Know: It is important to follow the religious sentiments and rituals at these places. Restrain from washing clothes, feet and shoes in these sacred waters. Winter months from October-March are ideal for pursuing this activity.
If you wish to explore Spiritual India, you may explore two of the most sacred of the Hindu pilgrimage places through Haridwar Rishikesh Tour .
Explore the Tribal Culture

Featured among India top 10 things to do, tribal tours let you discover the amazing world of Indian tribes who away from the urban mess still cherish their roots and culture. The jungles of Madhya Pradesh and lush green forests of Northeast India are home to many such tribes who live in mud huts, wear ethnic clothes and jewellery and showcase magnificent arts, dances and music.
Things to Know: In December, the tribes in Kohima celebrate the grand Hornbill Festival which is worth attending. To access certain tribal locations in Odisha and Chattisgarh, you must obtain permit. It is possible to stay at tribal homes in states like Maharashtra and enjoy their hospitality.
Shop at Crowded Bazaars

Don't give it a miss even if you are scared of crowds. Chandni Chowk in Delhi, traditional bazaars in Jaipur and Jaisalmer and Crawford Market in Mumbai are some of the shopping hotspots where great stuffs are sold at unbelievable prices. Another wonderful option is the flea markets in Goa that are set near beautiful beaches.
Things to Know: Many of these markets remain closed on specific days; so it's better to know about it in advance. If you are a really good at bargaining, expect to buy much more in the available budget. When at these places, you are never far from street food stalls and vendors selling mouth-watering options.
Experience The Traditional Sciences of Rejuvenation

Rishikesh and many other locations in Uttarakhand are famed as the yoga retreats where you get to discover an enchanting new way of living. In case you are travelling to South India, use it as the opportunity to take advantage of Ayurvedic therapies and herbal massages. Each of these experiences will leave you longing for more.
Things to Know: The International Yoga Festival held annually in March has become an icon for the holy town of Rishikesh. You must take out at least a week from your busy life for this life-changing event. Don't forget to book in advance.
Choose an Unusual Accommodation

Luxury hotels and star-rated resorts are plentiful across India. But, how about staying at a houseboat over Dal Lake in Srinagar or Kerala Backwaters? Or, in a tree-house amidst the green foliage of Wayanad! Other options include the home stays that are fast mushrooming up at every popular tourist destination in India.
Things to Know: Refer to reviews or choose the services of an expert tour operator to choose the right property. It is important that you check the amenities, location and nearness to the places of interest.
Chase The Tigers Or Leopards

There is no way to deprive tiger safari entry in this list of the best things to do India. The majestic lord of the Indian forests roams like the undisputed knight at various national parks like Ranthambore, Bandhavgarh, Corbett, Tadoba, Kaziranga and Bandipur. A jeep safari is the most daredevil act you would do in pursuit of a glimpse of the royal Bengal tigers.
Things to Know: Most of the national parks remain closed during monsoons (usually June to September). In general, two safari trips are organized per day. There are fees for entry, vehicles, safaris, guises, cameras and more.
Never tried these things earlier? It's the time you delay them no further and experience at least some of them on the upcoming trip.
In case you  need any assistance for planning your trip to India, you can send us an enquiry on info@waytoindia.com.